8 Internet Security Basics for Web Designers
Web designers are artists, and many of us are often concerned about the core elements of our job. 
We tend to focus on design and usability elements, and security isn't typically a primary concern in most cases. 
However, Internet security isn't just about us but can affect the work we do for our clients. For example, many of us build and help our clients deploy and host their websites. 
This widened scope means that the extra mile needs to be travelled where online security is concerned.
Here are some basic things you can do to keep yourself and your clients safer;
1 – Use Internet Security Software
In the past, we've always been concerned about virus infections on our computers. However, today the level of threat has increased. 
Malware has evolved to become increasingly complex and covers a much broader scope than in the past.
Always-connected networks like many of us use in our homes and offices today also present a wider attack footprint for Internet security threats to leverage. 
So look beyond basic antivirus applications and grab a copy of Internet Security software instead.
Internet Security software blocks a wide range of malware and helps protect your browsing experience as well. 
In addition, they don't cost much more than basic antivirus, and new technologies constantly introduced mean better defences.
If you're unsure of which to choose, check out either Kaspersky Internet Security or Norton 360. Both from reputable brands. 
For one from a more neutral origin, check out ESET or F-Secure.
2 – Set up Websites with SSL
For those who help clients deploy and host websites, always remember to include Secure Sockets Layer (SSL) certificates. 
These digital certificates help websites establish their identity to visitors and encrypt information passing between the two parties.
While there are commercial SSL certificates available, you can quickly start with Free SSL from Let's Encrypt if there aren't high-security requirements. 
However, if you're deploying an eCommerce website or online store, I recommend you opt for a commercial certificate instead.
Some reputable vendors you can get them from are Comodo, Symantec, and GeoTrust. 
Your web hosting provider may also act as a reseller and have a selection you can choose from.
3 – Password Manager Prevent Password Abuse
Working with dozens of clients often means needing to manage many credentials for access to various things. 
It can be impossible to remember all of them if we adhere to typical strong password requirements.
Enter the password management tool, a nifty application that can remember everything for you. 
Not just that but most of them are capable of generating complex passwords on your behalf when signing up for a new account or service.
They're lightweight and easy to use, with many following a freemium model. That means you're free to try them for as long as you wish and upgrade to a paid plan when it suits your schedule. 
Some password managers to consider include NordPass, LastPass, and Keeper.
4 – Secure Your Home Network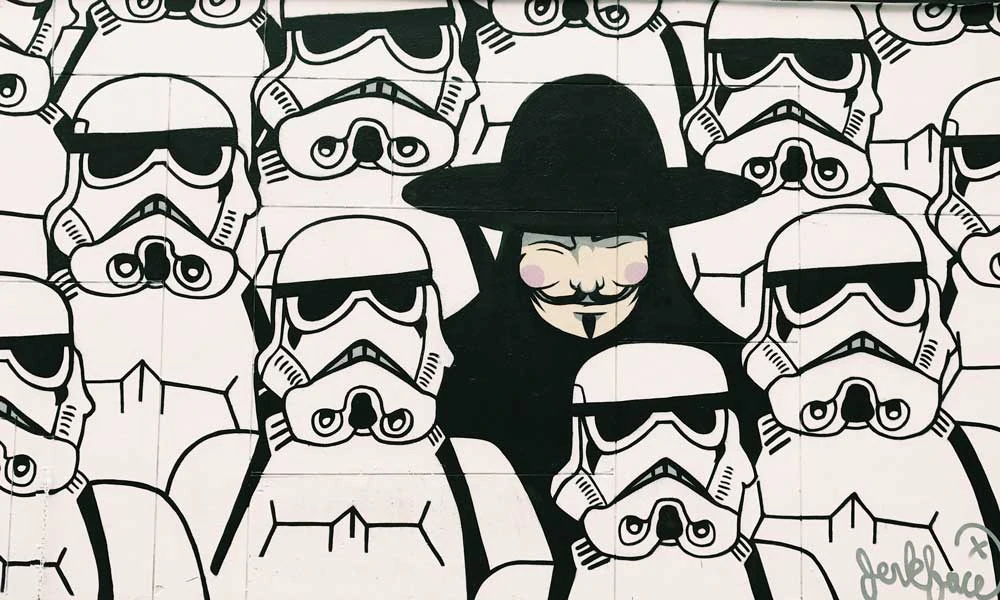 Today, with many of us making the bucks from home, we often don't benefit from the secure environments that office spaces afford. 
That means aside from web designers; you're also the admin, IT, plus even janitorial department.
With WiFi a very usual implementation, it's become even more important to ensure at least basic home network security measures are taken. 
Some of the things you can do for a safer home network include;
Setting WiFI security to WPA2
Enabling a firewall on your router
Keeping router firmware updated
5 – Sign up for a Virtual Private Network
No matter how secure your home network is, you're going to be connecting to many services in cyberspace. 
Virtual Private Networks, or VPNs, can increase both your security and privacy online. 
Once you sign up for a service, you gain access to their collection of secure remote servers.
As soon as you connect to one, everything you do online is practically untraceable and encrypted with bulletproof technologies. 
In addition, there are many other benefits, including tracking cookie blocking, geolocation spoofing, and some even have ad blockers built-in.
VPNs also typically cost less than what a cup of Starbucks would set you back each month, so they're a very worthwhile investment.
6 – Watch What You Download or Click
Even the best security tools aren't a complete substitution for common sense. 
Cybersecurity today is comprehensive, and anything from phishing to embedded macros can harm your device. So be cautious about what files you choose to download, where you get them from, and even the links you click.
Remember how I mentioned the use of SSL certificates earlier? This is one way you can tell if a site is relatively safe. 
At the same time, make sure you aren't downloading a copy of Adobe PhotoShop from anywhere other than Adobe – you never know what's going to come along with the package!
7 – Keep Applications Updated
Aside from new features, there is a reason why developers like Adobe and Quark push out updates. 
Most of them find bugs or vulnerabilities in their software way beyond initial release dates. 
So by keeping these applications updated, you're ensuring that they are as well protected as possible.
Remember that all of your applications need to be updated, not just the ones you actively use. So as long as it's sitting on your device, keep it refreshed. 
That includes your Operating System (OS) as well, be it Windows or macOS.
8 – Update Your Coding Skills
Some of us may like to layout web pages in code for better technical control. 
While this is fine and, in fact, a good practice, coding skills may also need refresher courses occasionally. 
New code vulnerabilities constantly emerge, and knowing how to mitigate them can mean the difference between a successful client site and one that gets easily hacked.
Sit for a few refresher courses online sometime, and besides vulnerability mitigation, you may also discover new ways of coding your web designs.
Conclusion
A safer Internet security experience goes beyond the simple implementation of tools. Only by adopting the right mindset can you increase your digital security. 
While there's no way to safeguard yourself completely, we all need to take as many steps as we can to remain relatively untouched.