Guerrilla Marketing: How to Generate Leads by Doing Nothing
The goal of guerrilla marketing isn't to create something people hate. It's to create something that people love.
Guerrilla Marketing is a term used to describe a method of marketing that involves little to no direct or traditional advertising and relies heavily on word of mouth to build interest in a brand. This advertising method allows small, inexpensive marketing techniques that generate many leads and sales.
Some of the best marketing campaigns rely solely on word of mouth and have been known to generate millions of dollars in sales.
Here's what it looks like when a marketer thinks strategically, works with an army of guerrilla marketers, and produces a massive response from people who have been waiting to hear what they're doing for years.
Guerrilla marketing attempts to get your message across without being seen by the people who would generally hear it. You can do this through various methods, including advertising in places where your target audience would not see it or putting your ad on a billboard that is too high for anyone to read.
If you want to generate more leads, you will have to think outside the box.
Why Should You Pay Attention to Guerrilla Marketing?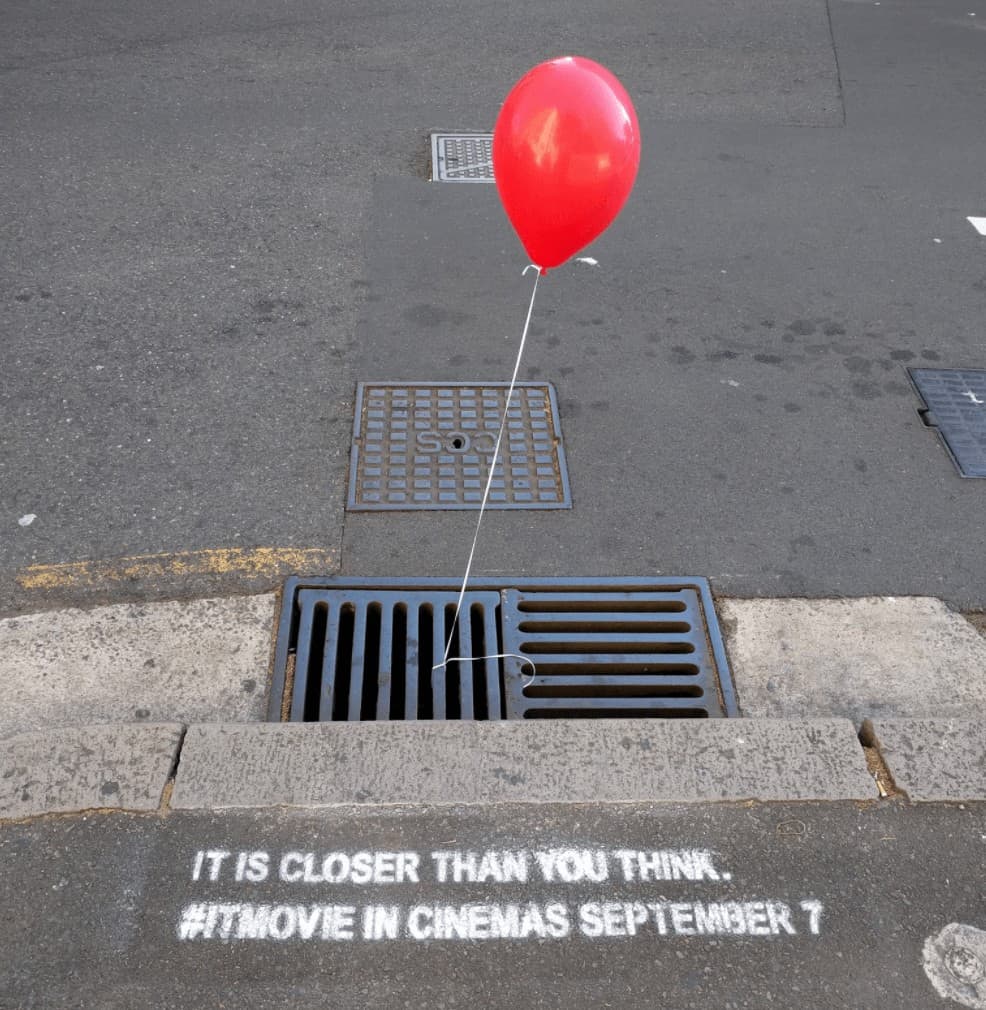 The world is filled with people who will sell you their products or services. Many are doing it right now.
Guerrilla marketing is the opposite of advertising. You can call it guerrilla marketing if you think of the guerrilla fighters of the Peninsular War (1807-1814).
As a guerrilla, you do what the enemy does not expect you to do.
The difference between guerrilla marketing and traditional advertising is that, in guerrilla marketing, you try to influence the buyer and sell them your product, service or message.
In contrast, the primary purpose of traditional advertising is to inform potential customers about the product, service or message.
The objective of guerrilla marketing is to reach the target audience without paying for ads. Guerrilla marketers use creative methods of reaching the target audience. These creative methods include:
Advertising where the ad is not seen, such as in the hands of passers-by
Promoting a brand with no branding
Marketing using non-traditional media like social media
The main benefit of guerrilla marketing is getting immediate feedback from your target audience.
Traditional advertising usually requires a long lead time. It may take months before the message you have been promoting has had the desired effect.
A second benefit is that guerrillas are less expensive than traditional advertising campaigns.
In short, guerrilla marketing tries to influence consumers without paying for ads. It's the opposite of traditional advertising.
Guerrilla marketing is one of the fastest-growing forms of marketing. You might say that it's a new, exciting way of approaching the world of business.
But why should you pay attention to guerrilla marketing?
If you are selling a product or service, guerrilla marketing offers the possibility of gaining a competitive advantage.
Many companies spend billions of dollars each year advertising in print, TV, radio, billboards and online. This is partly because, if you do nothing, your competitors will advertise heavily and aggressively.
But, because of the high cost of traditional advertising, you may not have the money to compete with your competitors.
Guerrilla marketing may be a more effective way of generating sales.
Because of the high cost of traditional advertising, many small businesses, mainly those new or have a limited budget, cannot compete with larger companies.
So, if you are thinking of starting your own business, guerrilla marketing can help you compete with the big players.
You may not be able to compete directly with your competitor's advertising campaign, but you can get close by providing a cheaper alternative. For example, you can promote your company's products and services uniquely.
This could involve a clever promotional campaign, a low-cost promotional method, a website, a viral video or a new advertising medium.
A good guerrilla marketing campaign can increase your chances of becoming the most popular option among your target audience.
That's why it's worth learning about guerrilla marketing.
How to Create a Guerrilla Marketing Campaign
1 – Build a mailing list – start from scratch or use an existing one
Whether you're a small business owner or a freelancer who wants to grow your client base, a mailing list is a powerful tool. A mailing list allows you to send a message to a large group of people at once.
This gives you a cost-effective way to reach out to potential customers and build a relationship with them. It also lets you deliver targeted messages, which means you can make more sales. And because a mailing list is easy to create, you can quickly build one on your own.
But how do you get started?
What should you include in your email?
And how do you get people to sign up for your list?
It would help if you answered these questions before building your mailing list.
2 – Identify and target your audience
First, you need to determine who your target audience is.
What are they looking for?
Are they interested in buying something?
Do they know about your products?
If so, how are they going to find out about them?
These are some of the questions you need to answer. Once you figure out who your target audience is, it is time to identify them. It would be best if you found out more about them.
This is where you will use guerrilla marketing. You will ask them what they think about your products and services. You will learn what they want from you. This way, you can make sure that you are serving them in a way that they will appreciate.
3 – Target them with a freebie
It would help not to underestimate the power of freebies. People love free stuff, and they will always try to get it.
You should use guerrilla marketing to target your audience with freebies. For instance, if you run a cafe, you should offer a free salad at lunchtime. Or, if you are selling shoes, you can give away a pair of shoes for free.
The goal of guerrilla marketing is to get your message across to your audience without making a big deal about it. You should send flyers to your audience using mail services and postcards. You should also have flyers with you and hand them out. You can even put the flyers on the refrigerator or other places where people are likely to see them.
4 – Be the first thing they see
It's essential to think about how you can make people notice you. If you are doing guerrilla marketing, then you have to be creative.
In guerrilla marketing, you usually work with the products very unusually. For example, you might put your product on a bus. It's straightforward. You have to figure out where you want to put your product.
The next thing to do is get a few friends or strangers to put the product on the bus. After you have done this, you have to advertise it so that people can find out where the bus is located.
Next, you need to figure out how to get the word out about your product. You can use flyers, magazines, or billboards to spread the word about your product.
5 – Tell them who you are
Guerrilla marketing is a great way to make money in today's market economy. In this marketing method, you aggressively sell your product or service. This can include selling your product at gas stations, airports, parking lots, malls, and supermarkets.
These work because people usually don't expect to be approached like that. The other reason is that people are usually interested in buying products or services. But if you don't have a chance to convince them of the benefits of your product or service, they are unlikely to buy it.
However, you can do guerrilla marketing effectively. The more you do it, the more effective it will become.
The 6 Ways to Generate Leads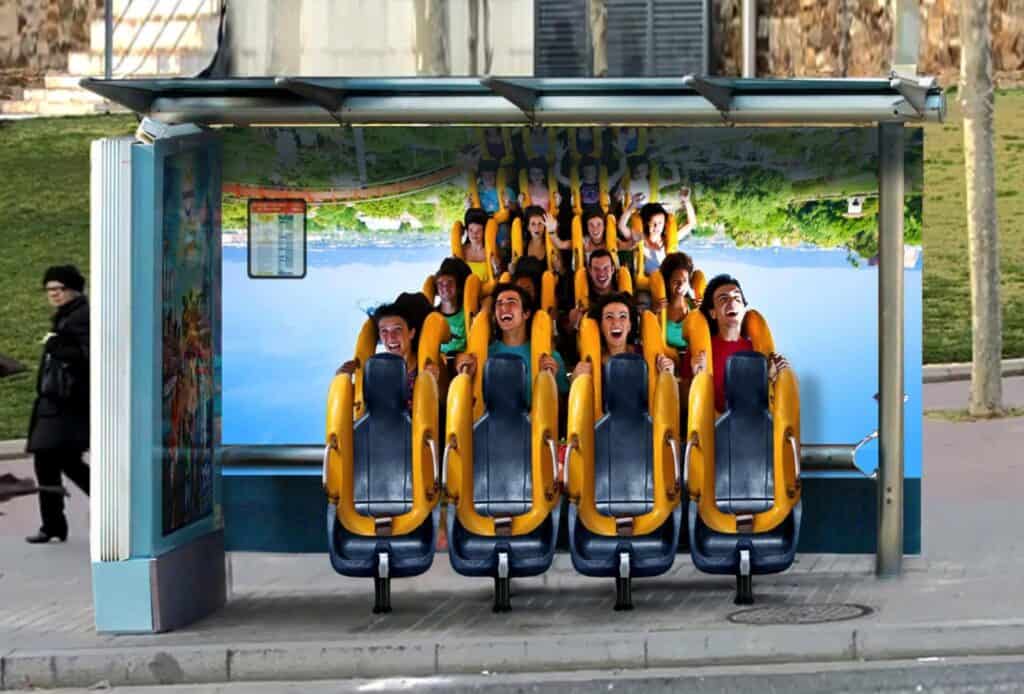 1 – Build relationships
It is crucial to building relationships with guerrilla marketing. If you are new to this, you will want to work with others with experience. This will give you an advantage in your marketing campaigns.
These are people that have been in the game for a long time. They know what works and what doesn't. These people will help you to succeed in the long run.
2 – Go where your customers are
You should always do your best to go where your customers are. You will never find out about your products and services if you don't.
Your customers can show you where you are wrong if you don't listen to them. It was complicated to go to where customers would be in the past.
Nowadays, you can go to them by following them on social media. There are many different ways that you can do this. One of them is to use Facebook. You can follow your customers on Facebook and look for them there.
Once you find them, you can send them messages and ask them what they think about your product or service. This is a great way to know what they want. It is also a great way to improve your product or service.
3 – Create a sense of urgency
The main goal of guerrilla marketing is to get people to pay attention to your product. This is done by creating a sense of urgency among people.
We all have different ways of doing this. Some people might shout to their friends and neighbours to try your product. Others might put up flyers in public places. Yet, other people might put flyers in the newspaper or magazines.
Whatever you do, make sure to get your message across so that people will notice it. That's the best way to promote your product.
4 – Become the expert on something
The best way to learn about a subject is to study it. You can get information about anything you want by doing some research. You can get more information about something by reading books.
You can read articles online and follow the blogs you want. Don't be tricked by websites that may promise you free stuff when looking online. Instead, you should ensure that the website has information about your topic.
It would be best if you also remembered that not everything on the internet is accurate. It would help if you only trusted reputable websites.
5 – Tell stories
Stories are fun to tell. When you tell stories, it gives you a chance to share your experiences with others. It is also a way to educate yourself and others about certain things.
You can use stories for marketing your business or product. When you tell a story to promote your business, it can be in the form of a magazine ad, radio advertisement, brochure, email, newspaper, or billboard.
It doesn't matter how you use storytelling for marketing your business, as long as you have a positive impact.
You can also use storytelling to talk about your beliefs and values. It can give you a chance to explain why you believe in your beliefs and why you are an advocate for some of the causes you support.
6 – Focus on one thing at a time
For example, when Apple decided to release the iPod, it didn't spend much money on advertising. Instead, it gave away a bunch of free iPods to people who attended music festivals.
This helped create buzz around the device, which led to its success. The same concept can be used to promote your business. If you don't spend much money on advertising, you can still gain some attention by doing guerrilla marketing.
You can go to different places and give away free product samples. If you plan to advertise your product on the internet, you can create websites or blogs about your business. You can also post videos on YouTube or write reviews for your business on Amazon.com.
Tactics to Use in Your Guerrilla Marketing Campaign
"Bait and Switch" – Make them think they are getting what they want.
There are many ways you can sell things, and one of the most effective ways is to use a "bait and switch technique." The bait and switch are used to catch people.
When you bait and switch someone, you first give them the bait. Then you start to ask them questions. This is a great way to get information about a product or service.
At this time, you will tell them that they will get a free gift. Once they are hooked, you will switch the bait and offer them an upgraded gift. If they don't realise that you will do this, they will probably just get a free bonus. So, you will have to be careful not to do this.
You need to keep the bait and the switch hidden until the time is right. The bait and switch technique is used to increase your profits. You need to make sure you do this in the right way, or else you will lose money. The bait and switch technique is often used to sell cosmetics, clothing, or any other type of product or service.
"Buy Now" – Invite them to buy now, and give them more discounts if they do so.
How about giving an extra discount if they buy right now? There are ways to convince people to buy now.
You can offer a special deal if they come to you and tell you that they want to buy. You could offer them a better price if they give you a better deal.
You might be able to offer them a higher price if they are willing to pay for the item while it's still being sold. In this type of marketing, you are the one who is making the offer. It's like a secret sales promotion.
It works only when the customers trust you. They will only buy from you if they trust you. You can use this strategy to increase your sales.
"Giveaway" – Get people to give away your products.
The best way to promote your product is to give it away. You can give it away to customers, friends, or anyone who might be interested in your product. This is a great way to get the word out about your product.
It doesn't matter if you give it away for free or charge money. What matters is that people hear about your products. People will talk your product about more if you give it away for free.
"Buy one get one free" – Make two items cost less than one.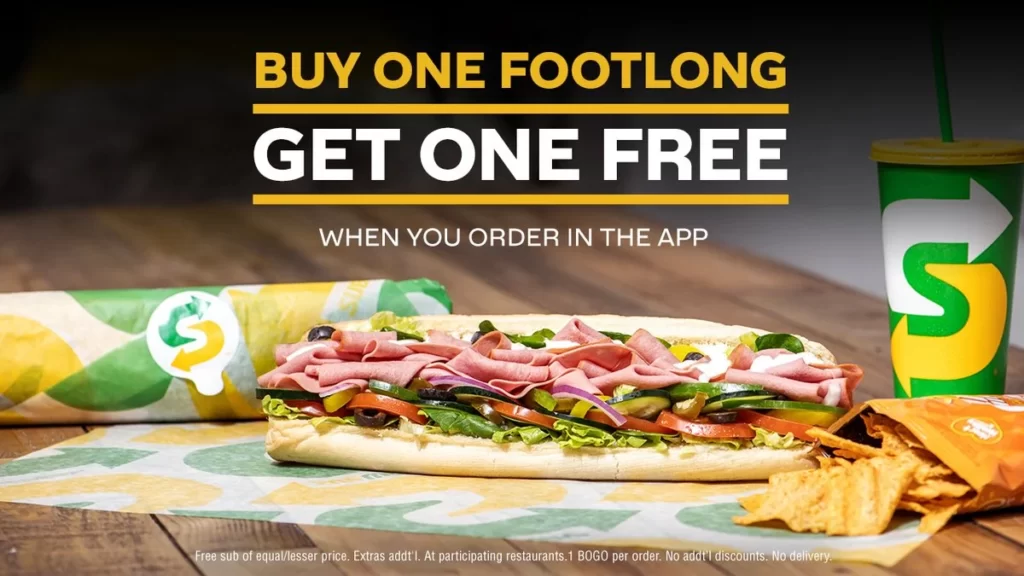 "Buy one get one free" is a great way to get more customers. To do this, you should advertise that a specific type of product is available for a discount.
For example, if you sell clothing, you should have a half-price promotion for sale. Then, it would help if you had another promotion for a free shirt with every purchase. This will attract more customers.
"Sell on consignment" – Have a friend/relative/co-worker/etc. sell it on consignment for you.
You can advertise your goods for free by having someone sell them on consignment. Your friend or family member must sell your item for a small commission and give you a percentage when you do this.
You can be very successful with this type of advertising strategy because you are not paying for the product. All you are doing is advertising it for free.
When you advertise your goods, ensure that you provide information about your product. Include photographs and descriptions of your product to attract potential buyers.
"Make them pay" – Find ways to make people pay more, such as higher taxes or higher shipping costs.
One way to make people pay more for your products or services is to increase the prices. However, this may cause people to think that you are overcharging them for your product.
Therefore, you have to develop another solution to charge more for your product. You can increase the price of your product and then offer free shipping to people.
This way, people will think they are getting a great deal, but they will pay more than they usually would. Free shipping will also help people feel better about buying your product because they will have no extra charges to pay.
It's crucial to find a way to get people to pay more for your products. They will be happier with the prices if you have found a way to raise them.
"Make it easy for them" – Make things simple for people.
In this digital age, more and more people are using the internet to find products that they want to buy. It would be best if you took advantage of this.
To do this, you should start making use of digital marketing techniques. You should have an online store and post interesting, relevant, and valuable information about your products.
For example, you could offer coupon codes only available on your website. These coupons can help your clients to save money on your products.
It would help if you also made it easy for your clients to return their purchases. Some companies have made their products returnable, making it possible for the customers to return their products easily.
If you have an online store, make sure that it is secure so that no one can steal your customers' personal information.
The last thing you should do is make sure that your online store is convenient for your customers. You should make sure that you make it easy for the customers to navigate your website and shop. A website that is difficult to use is going to cost you business.
"Do it yourself" – Reduce the price of services by doing them yourself.
There is no better way to reduce the cost of advertising than to do it yourself with guerrilla marketing. If you are willing to spend a few bucks, you can easily make your message more visible than if you had hired someone else to do it. But, be careful when you are doing your guerrilla marketing campaign.
Ensure that you are not breaking the law when doing this advertising. There are laws that you must follow when you do it. Please make sure you are familiar with them. If you want to impact your target audience, make sure you use all the legal ways.
Conclusion
There is nothing better than guerrilla marketing. It is the best way to generate leads without spending money.
When people see you in their community, they will want to know you. Your goal is to get them to research for themselves.
When you are doing guerrilla marketing, you are simply creating a presence in your community to make people aware of your services.
After that, you can start selling to them.
If you are not sure where to start, I recommend you go to the places where your audience hangs out online. If they are watching movies, you can go to IMDB. If they are reading books, you can go to Amazon.
Then, use your contacts to find people who might be interested in your services. Send them a message and ask if they are looking for a service similar to yours. Then, sell to them.
Guerrilla marketing is one of the most effective ways to generate leads. It's like guerrilla warfare, but on a smaller scale.