Top Graphic Design Trends 2019 – Video, Colour and Typography in Branding
The world of marketing design is never the same.
It keeps evolving as the new trends replace the previous ones.
Thus, staying abreast of all the latest developments and trends is a must to stay ahead in the highly competitive world of marketing.
By knowing the latest trends, you can make tweaks in your design from time to time to make sure your website looks modern and up-to-date.
So, which latest web and graphic design trends you need to be on the lookout for this year?
This comprehensive guide will help you create the best graphic and web design strategy for the year 2019.
Micro-Animations
Today's users look for "instant gratification" when they search for information online.
GIFs provide a great way to capture the viewer's interest in a short period and give them the information they are looking for.
It is for this reason the web designers are focusing on featuring more micro-animations in the form of GIFs.
From moving text elements to tiny images popping up on the screen, they are experimenting with different styles of micro-animations.
Video content will take centre stage
Video content is being consumed by the audiences more than ever before.
According to AYTM Market Research, more than 90% of consumers are looking for video content on the internet.
So, if you haven't already made the transition from text and visual content to video content, then this is the year to do so.
Video content is a big thing this year, and it's the wave of the future.
It helps viewers consume more content faster, and it keeps them engaged, thus presenting benefits for both the business owners and consumers.
Bubbles and blob shapes will be in trend
Bubbles and blobs shapes are fast becoming popular this year, replacing the geometric styles that have dominated design for the last few years.
According to the experts, while 2016 was the year of clear geometry, until 2018, it transformed to streamlined shapes.
However, 2019 is the year of more eye-catching bubbles, droplets and circular shapes.
These amorphous, pseudo-organic shapes that are commonly used to anchor landing pages visually have many advantages:
They work well with or without animation.
They come in a variety of sizes, colours schemes and configurations.
Blobs, droplet shapes and bubbles apply psychological tricks of visual perception to catch users' desires and emotions.
In 2019, we may see blob shapes featuring gradient colouring with layers of different sized elements.
3-D illustrations
The era of the flat design is long gone.
Depth and realism to the graphics is the latest trend in the world of graphic design.
Popular brands like Pitch and Stripe are using 3-D illustrations these days, and the style is so appealing that more companies are commissioning this style of artwork.
One massive advantage of using 3-D illustrations is that it blurs the boundaries between the digital and physical worlds.
Colour gradients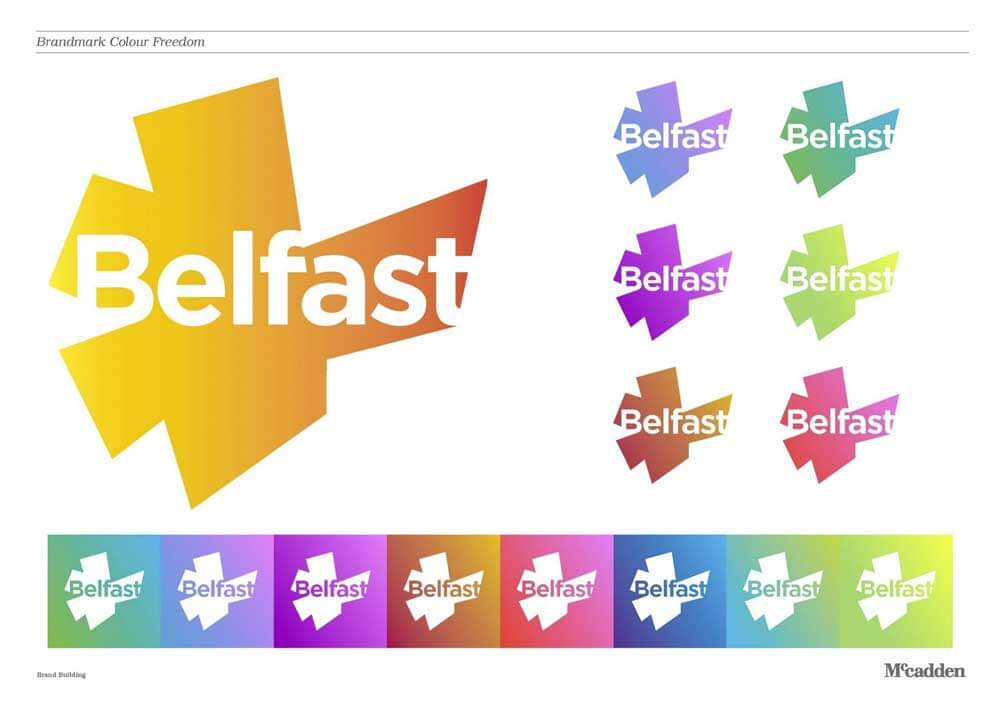 Web design colour trends have changed a lot in recent years. Gradients, which are multi-tone effects that gradually blend from one colour to another, are driving the web and graphic design trends in a big way this year.
Websites, such as – Spotify, Instagram are using this trend, which has further increased its popularity.
What are the advantages of using gradients over flat colours?
Using gradient colours makes objects stand out by adding a new dimension to the design and adding realism to the object.
They are eye-catching and memorable.
What is the best practice to follow when using gradients in web and graphic design?
Do not use more than three colours.
Never use conflicting colours.
Choose a light source. This will help you decide which areas will be illuminated and which areas will be dark.
Asymmetrical layout
Breaking away from symmetry is the latest trend this year.
The asymmetrical layout makes your website look attractive and gives it a quirky yet professional feel.
More and more websites today are breaking that mirror design scheme.
An asymmetrical layout is a combination of textures, layers, colours, and grids which are put together to create a beautiful design in which the uniqueness of each of the elements is used.
Asymmetry helps the users to look at the design and engage with different elements.
This directional flow is used to add focus to specific content.
Asymmetry can be created with text and colour, or by using off-centre images and space.
Custom Fonts
Using custom fonts is a good way to add extra personality to a website's typography.
Your website cannot be unique if you are using the same font as a hundred other brands, especially when the competition is fierce.
So, one way to stand out from your competitors is to use custom fonts.
Benefits of custom fonts:
Custom fonts make you stand out from the competitors.
Custom fonts represent your brand's uniqueness, and the best part is that no one can copy them.
The trend is incredibly affordable, and the designers are free to exercise their creative freedom.
Ever since the occurrence of Mobilegeddon, there has been increased pressure on the websites to become 'mobile-friendly'.
It was predicted in the year 2017 itself that by the end of 2019, mobile would account for 79% of all web traffic.
So, if you haven't made the switch yet, it's time to do so.
A critical feature of 'mobile-friendly' websites is the use of thumb-friendly buttons.
Thumb-friendly buttons include everything – from CTAs to navigation.
The users should find it easy to tap with a thumb or finger without interacting with the wrong element.
The buttons should also be in different colours and styles to make it easy to see what action is supposed to happen.
Minimalistic Design
For some years now, there has been a broad trend towards minimalistic design, and it shows signs of continuing in 2019 and many more years to come.
The trend seems to be accelerating with the emergence of more apps and websites.
Customers like to see flatter, cleaner, uncluttered design these days, so it makes sense to reflect this trend in the overall branding of companies.
For example, Burberry recently adopted simplicity in typography, cutting ties with the elegant graphic ornament of the past.
Disruptive Typography
This year a noticeable trend towards more sophisticated typography in web design is being experienced.
Serif styles are, once again in trend this year and it seems that this trend is going to continue over the next few years, with both designers and brands wanting more personality in their type and logos.
Types are getting expanded or compressed to the extreme, as well as being mechanically slanted or outlined as a part of the latest trend.
Motion graphics in branding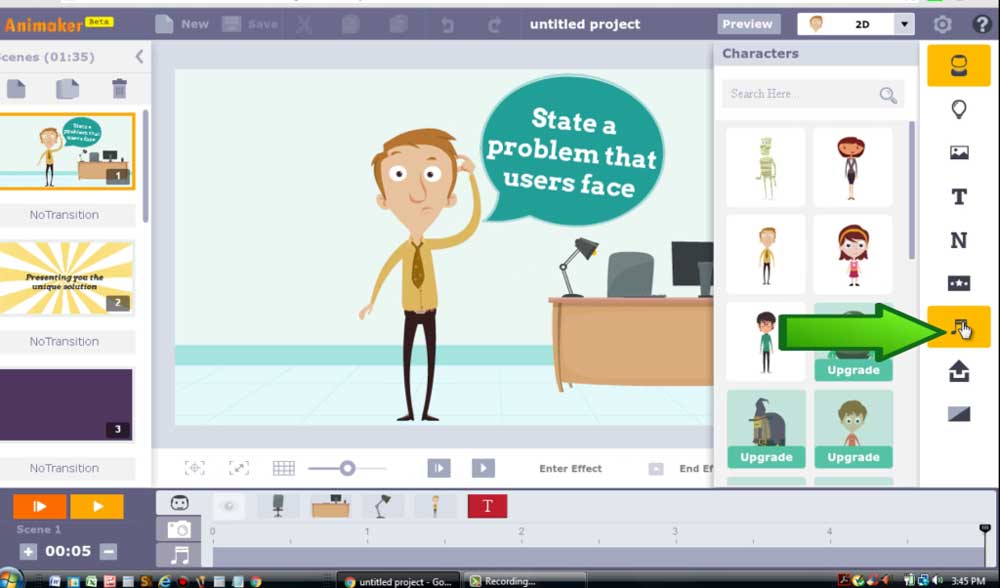 Since the start of 2018, motion graphics have produced a seismic shift towards social content and the trend is only continuing in the year 2019.
Today, the brands need to engage with their audiences faster, so the brands are using a five-second teaser before a promotion trailer which incorporates engaging, dynamic subtitles to entice the viewer to click and view the promotional content.
The best part about motion graphics is that their colour scheme, the flow of the animation and the look of each element can be tweaked and customised to make the video right and represent the brand with perfection.
Following the latest trend, even Twitter and Instagram now loop videos, encouraging the films to be more like GIFs and less like stories.
Today, motion graphics are a part of the brand instead of merely being a billboard for it.
It is deeply embedded in the customer journey.
Chatbots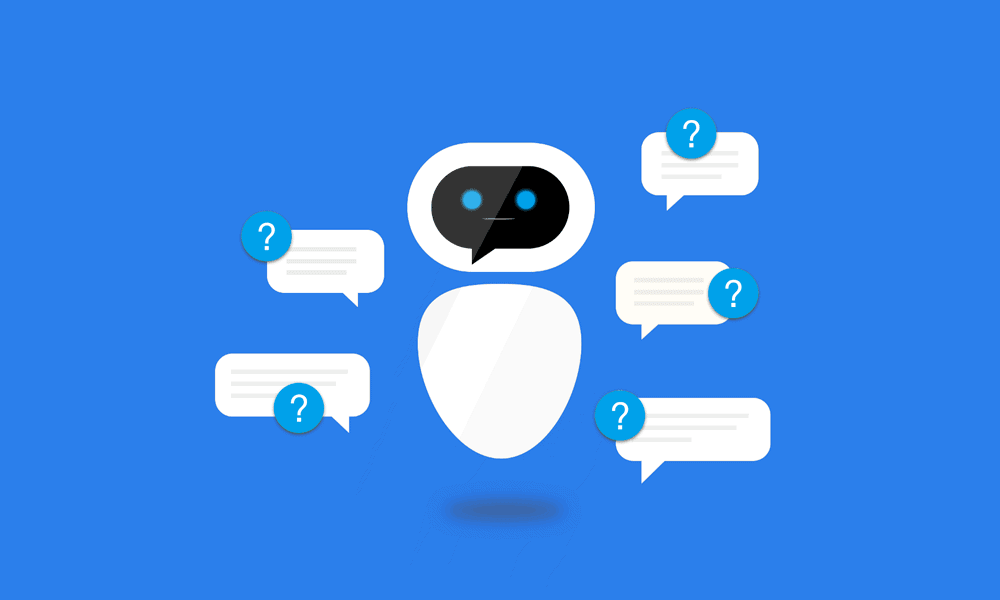 Chatbots have already been a huge trend in 2018, and in 2019 also they are going to enjoy the spotlight.
This year we will see them becoming more intelligent and humane.
We will see chatbots being designed in bright and trendy colours, which will advance the interaction between users and website administrator.
Tactile Typography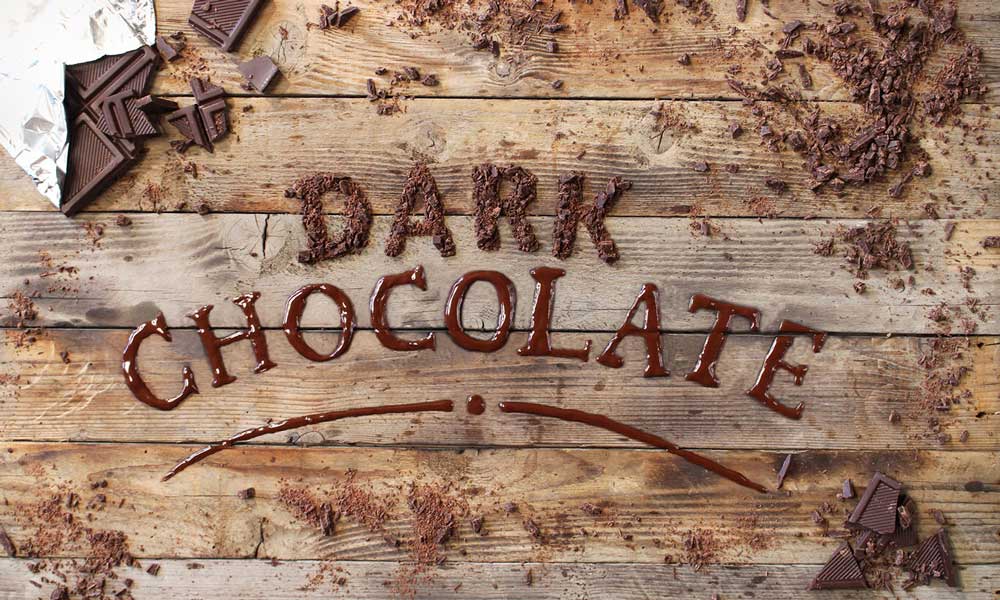 Over the past few months, there has been a trend for physical materials.
In the world of web and graphic design, it means visual representation.
Things like stone, ceramic and wood give brands a more premium and honest look.
For example, a popular brand is using a typeface created out of the wood of a fallen tree, which lends a gorgeous and polished look to the website.
Playful Illustration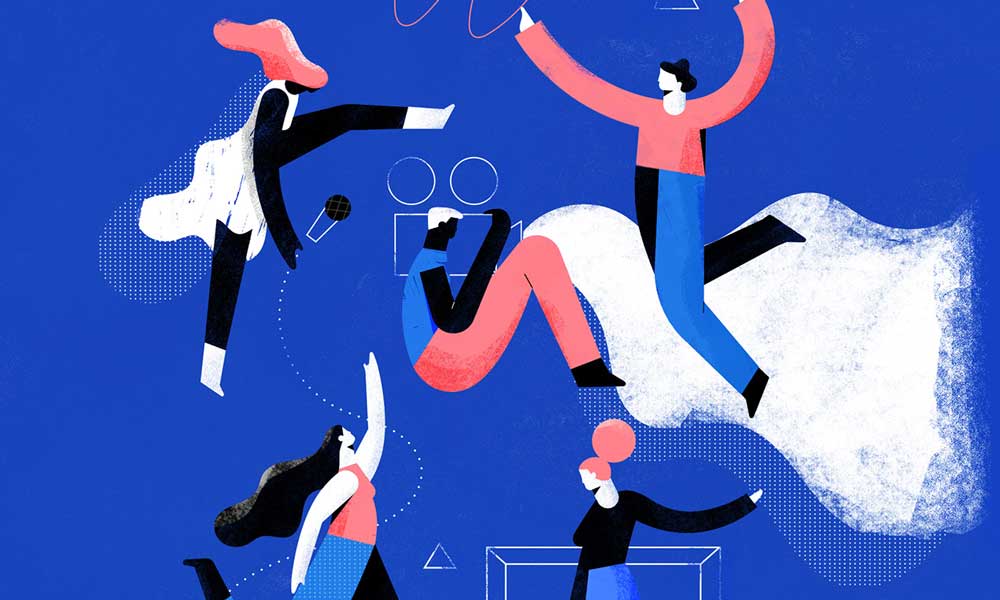 Illustrations, if used correctly, have the power to turn an average website into something unique.
This creative and powerful medium can identify and communicate the brand message universally and quite effectively.
In recent years, there has been a shift towards a more simple and playful approach to illustration.
Playful illustrations help engage users throughout their entire experience on the web page.
Focus on User-Friendliness
Last but not least, the web design trends this year are all about user-friendliness and to provide users with good experience on the websites.
So as you plan to revamp your website, make sure to focus on the layout and enhance its user-friendliness.
A good way to start is by conducting some usability studies to figure out where there is scope for improvement.
The easier you make it for the users to find what they need on your website, the more opportunities will be created for your brand, and your customers are more likely to come back and do business with you.
It's now time to summarise our predictions of the top graphic design trends 2019:
Micro-Animations
Video content will take centre stage
Bubbles and blob shapes will be in trend
3-D illustrations
Colour gradients
Asymmetrical layouts
Custom fonts
Thumb-friendly buttons
Minimalistic designs
Chatbots
Tactile Typography
Playful Illustrations
user-friendly focus
Conclusion
So, it wouldn't be wrong to conclude that we'll be seeing a lot of new and existing trends this year.
3D designs will be quite in trend, and their reality will almost make the viewer immerse into the composition.
Unique colour schemes will make the designs look pretty and polished.
Typography will be huge this year, and we'll be seeing art in its most unique shapes and forms.
There is even a possibility that a combination of all of these trends and maybe the trends that haven't been covered here will make a buzz this year.