10 Most Inspiring Graphic Design Trends for 2023
Discover the freshest and most well-liked graphic design trends for the upcoming year! Visual art can increase brand recognition and therefore boost marketing. It is seen by the public as the company's face and the initial thought when evaluating the brand.
The Evolving Graphic Design Market
Significant historical occurrences impact graphic design trends, and recent events have left a remarkably enduring impression on society. Global political and environmental developments quickly have an impact on artists.
These factors affect not just a single artist's design but also corporate offices, marketing campaigns, and enterprises. This illustrates the pervasiveness of graphic design in the current society.
It's possible to spot a few trends. Despite competition from films, presentations, charts, stock photos, and internet memes, original images continue to generate the most attention.
Additionally, it seems inevitable that previous trends will resurface and, for some reason, have higher engagement levels than before, owing to the nostalgia effect.
People search for calming and secure looks in response to terrible occurrences like pandemics.
There will always be a market for fresh and distinctive content. Individuality, or going against the grain, can succeed and develop into a trend. Additionally, they attract greater attention due to their distinction from prevalent graphic art trends.
There are no rigid guidelines governing what constitutes the visual art sector. Various factors, including technological availability and consumer purchasing habits, can influence graphic design tendencies.
It is crucial for businesses to be aware of what is available and to think about what would work best for their brand.
Why Stick To Trends in Graphic Design?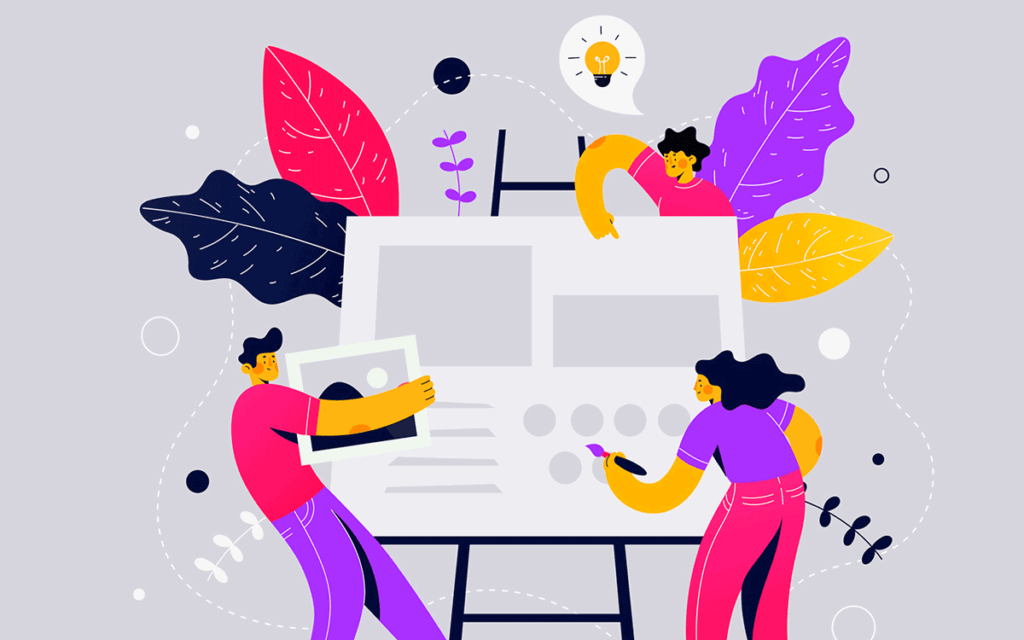 Visual art can define a brand's cultural impact and identification. Through imaginative pairings of colours, phrases, shapes, and forms, the best graphic designs enable brands to educate, inform, or persuade people.
The world of visual communication is ever-evolving. Even a few years ago, popular trends had a different appeal to viewers today. Designers need to be aware of the latest trends to stay relevant.
Knowing the most recent developments in visual art demonstrates an ability to innovate, advance the field of design, and enhance one's design ethos. The perception of brands whose creative directors take into account graphic trends increases swiftly.
Market segmentation is dynamic. Dynamic brands are more successful in establishing a connection with their audience than those that obstinately stick to one particular look.
Naturally, it's not a good idea to constantly change your identity whenever a new trend emerges, but staying current with the business is critical.
Top 10 Graphic Design Trends For 2023
We have gathered the most significant graphic art trends for the upcoming year. All are certain to add new tastes to businesses that employ them, regardless of how well-known or unfamiliar they are. Various forms, hues, and effects combine in graphic design to immerse the observer in fresh emotions, perceptions, and sensations.
If you need help finding inspiration or templates, fonts, and other trendy elements, you can visit MasterBundles. There is everything you will need for eye-catching and professional graphic design!
But now, we will discuss the prominent trends you should consider to stay current.
The Clay look
This popular graphic design spreads a strong statement about perfection that is, in reality, imperfect. You can achieve this Plasticine clay design look digitally or with the help of actual Plasticine. Unlike typical 3D design, which frequently displays glossy, smooth surfaces, the Plasticine Clay graphic design style for 2023 features imperfect rough textures that look like they were carved with fingers. It is there to remind us that we may find beauty in imperfections.
There is still a lot to consider. Moreover, the design for plasticine clay keeps on changing and never gets dry. There are no boundaries, and it can be used more than once and modelled in countless forms. So, if you can't wait to experiment and explore new things with this revolutionary graphic art tendency for 2023, here are the main components of the 3-Dimensional Memphis style
Through the use of 3D reality, an iconic 80s aesthetic is brought back.
Centred on contrasting 3D geometry and vibrant colours.
It encourages one to search for the extraordinary in the ordinary.
Trippy design
This visual style offers a dreamlike journey following the rising need for visually appealing content. The Trippy design whisks the viewer away to an unreal, made-up world.
The Trippy Design is not restricted by any precise boundaries other than stretching reality as far as your creativity will let. Designers tend to display a mishmash of apparently different styles.
Also not subject to limitations is the order or combination of styles. It is desired to experience hallucinations as a result. It is hard to judge whether it is aesthetically pleasing, and it is easy to become dizzy.
Neon & Cartoon stickers, abstract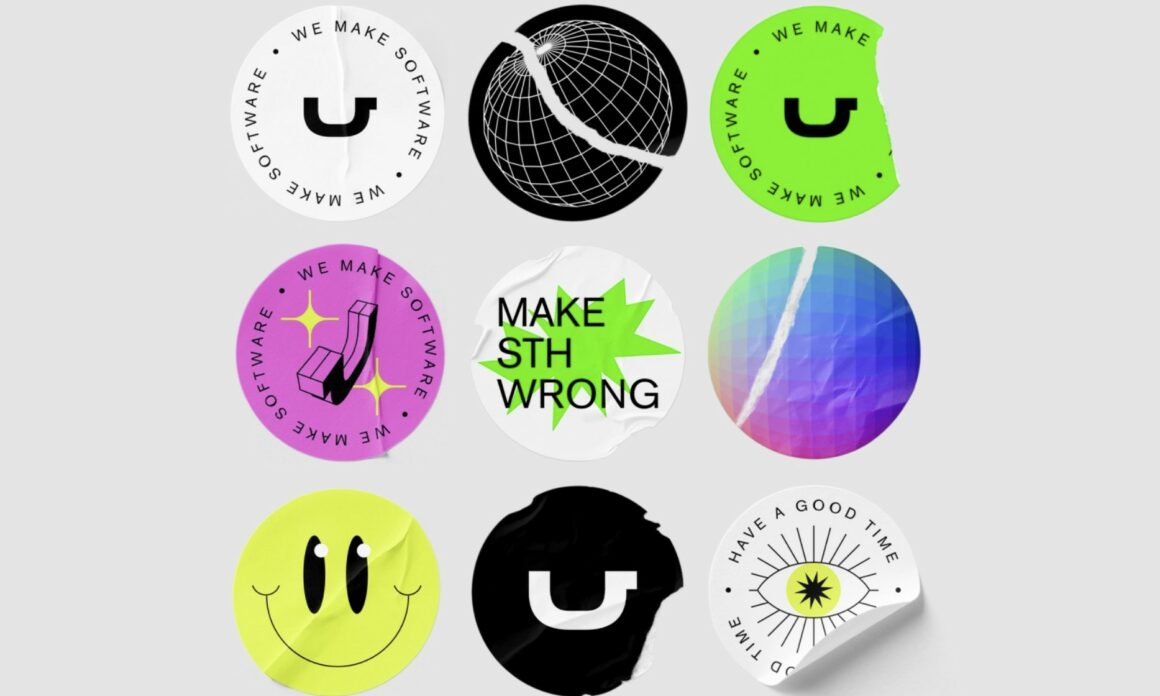 Since physical stickers were the first to offer an easy, affordable option to personalise your belongings and create original, edgy designs that set you apart from the competition, they are still widely used today.
In the modern era, stickers have made their way to the digital realm, where they now offer an even wider variety of styles, shapes, and colours than they do in their physical form.
Among the other new graphic styles, the vibrant and abstract animation sticker styles stand out as highly stylish and well-liked.
We see a new current design technique that warps the shape and even adds volume and motion to portray the well-known differently.
While the majority of digital stickers are designed to seem like physical stickers with a border around them to show where the sticker was cut or a fixed shape like a circle or rounded rectangle, we also see a unique current design approach that warps the shape and even adds dimension and motion to display the well-known in a completely different way. On the opposite end of the scale, some designs offer a perspective so close to reality that you may not realise you are looking at a computer image or a photograph. A significant majority of today's digital sticker collections, including spoken stickers, are in the surreal cartoon style, and all give the appearance of abstract art drawings.
Creative serif fonts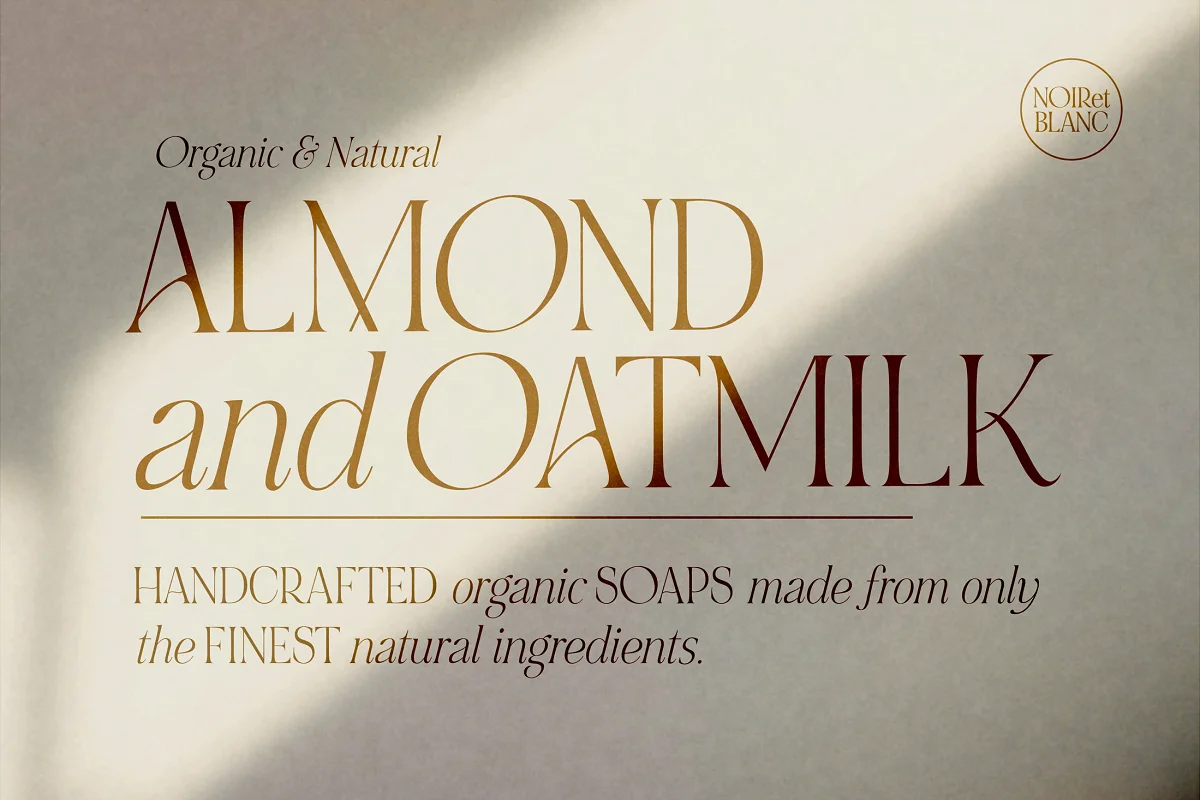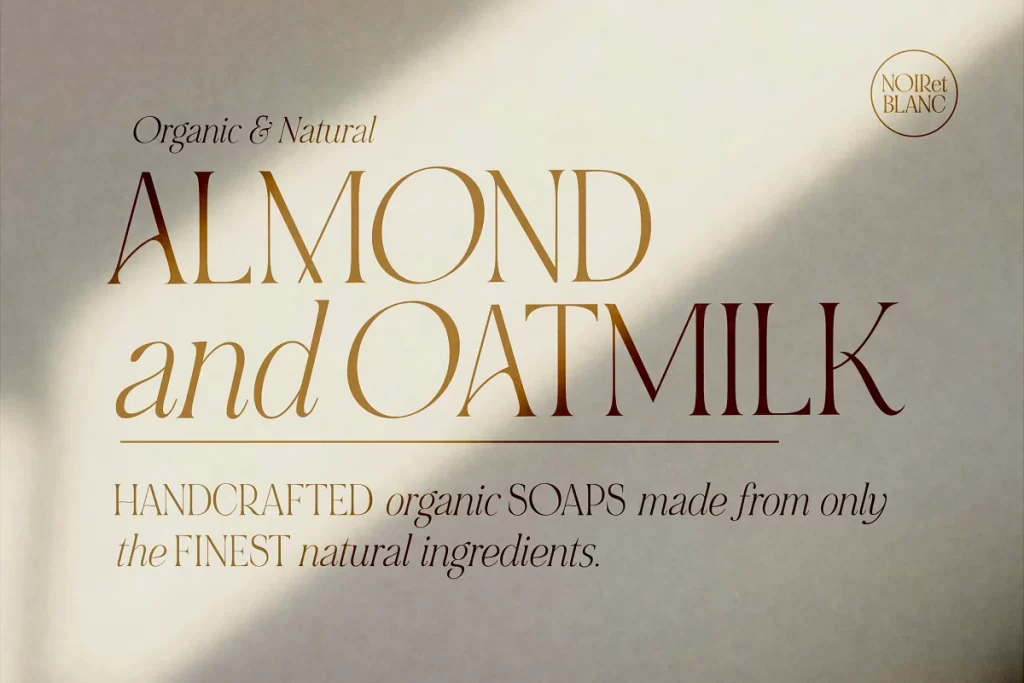 Additionally, serif fonts will return in 2023. After years of minimalist designs, we shall witness a comeback to more traditional and classic design features. Serif fonts are a great way to refine your methods and will undoubtedly be trendy in the upcoming year.
Serif fonts are frequently used in logos, branding materials, and high-end design projects. Many non-traditional serif fonts will also be used, including those with entertaining ascenders and descenders and anything else that will help the typeface stand out from the competition.
Because of a traditional font that appears too dated, branding no longer uses it. It has since reclaimed its place as a graphic design trend, in any case.
Serif fonts add a nostalgic element to typeface design by conjuring up images of stability and history. It has a character and history that only some other fonts do because it is one of the older fonts.
If you need help deciding what fonts to stay current with, you can explore a large selection of fonts in a marketplace called MasterBundles. There you can find the best fonts and save some time!
Animation and illustration
Illustration and animation are also growing in popularity in graphic design. Drawings from the past will always be in style. Illustrations stand out even more in this sea of slick, flawlessly created CGI images.
In graphic design today, authenticity is highly valued, and hand-drawn illustrations created by an individual are among the most sincere. They give your brand a comfortable, familiar look that invites customers in and makes them feel secure.
Designs that are genuinely one-of-a-kind and captivating may be made with these components and are sure to attract attention. Drawing doodles and including extra elements in a design or branding project is a terrific way to explore doodles. Every illustration is unique.
Lottie animation is an excellent method to give your drawings movement and is ideal for companies looking to infuse their work with excitement and fun. You may incorporate your graphics and create Lottie Animations to give your project lively movement.
3D style in simplicity
Currently, rendering 3D design parts is considerably more straightforward. The 3D style adds reality to your graphic design, giving the impression that the brand is leaping straight at you in static or animated photos. It isn't easy to take your eyes off the 3D design. There is now an entirely new dimension that graphic designers can use.
When done well, brands will appear to be given new life.
Since many designers aim for excellence in minimalism, the simplified 3D style is one of the coolest recent fads in graphic design art.
The foundation of this design aesthetic is a set of fundamental geometrical forms that maximise the degree of simplification for each element of the image. Consider a variety of large, rounded, straightforward toys for babies that have been fashioned and designed to be immediately recognisable.
The sleek 3D design is popular, accessible, and fun since it is so simple to understand.
Because it eliminates nuances, this design approach is frequently used to create icons. The streamlined 3D design, however, changes into an unmatched experience that makes you feel like you've arrived in a fantasy world when used on a wide scale.
Designs that draw from nature
It is becoming increasingly evident that our earth is not improving as new information is released. For every tree we plant, ten more are bulldozed down.
This trend in graphic design that favours natural and environmentally friendly imagery clarifies the issue. Consumers once were more easily persuaded. Using green as a dominant hue is no longer enough to convince them.
It's about time that graphic designers faced a new challenge: designing for environmental standards. As many people yearn for the serenity of nature, the pandemic has also left its mark in this area.
Natural-inspired designs are also a terrific way to synchronise your senses because they promote emotions of serenity, balance, and harmony. Here are some of the characteristics of nature-inspired design:
Organic materials, textures, and forms in soft earth tones.
It exudes tranquillity and peacefulness, which harmonises the senses.
Some artwork combines elements of the actual world with fictional ones.
Naturally, designs that draw their inspiration from nature can incorporate elements from a magical, visionary reality, such as vivid objects or big, bulky 3D letters. Take a look at some innovative examples of design concepts and commercial film productions that include remarkable fusions of the real and the imaginary and visual compositions entirely inspired by nature.
Rich, jewel-toned hues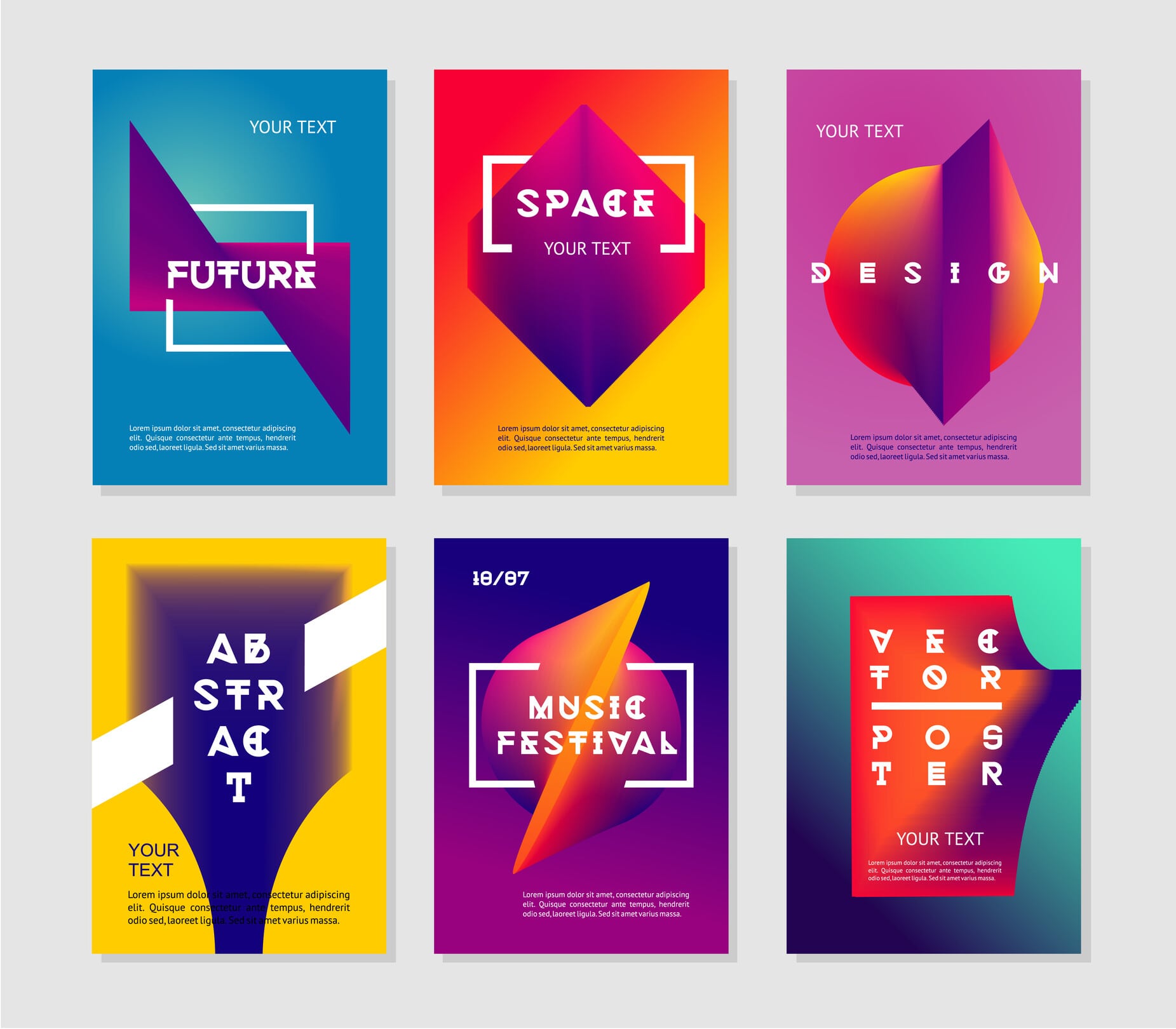 The garish neons of the late 2010s and the muted tones of the early 2020s are beginning to fade into the background as we move towards a more intriguing and fashionable age for colour in graphic design. The paintbox is encouraged to be explored with more inventiveness and openness in this 2023 visual design trend.
While neutrals offered a relaxing palette in the wake of the pandemic and neons functioned as an attention-grabbing element on early apps, the new rich jewel colours of 2023 are incomparably more elegant, tonal, and sensual. Rich crimson, blazing orange, forest green, or soft lavender allow the paint to speak for itself in advertising, websites, and packaging.
The colour palettes of the 1930s served as inspiration for these hues. They exude a warm and seductive aura that makes them the perfect option for sophisticated branding or opulent packaging design. You want to cover yourself in these colours.
Clean design and minimalism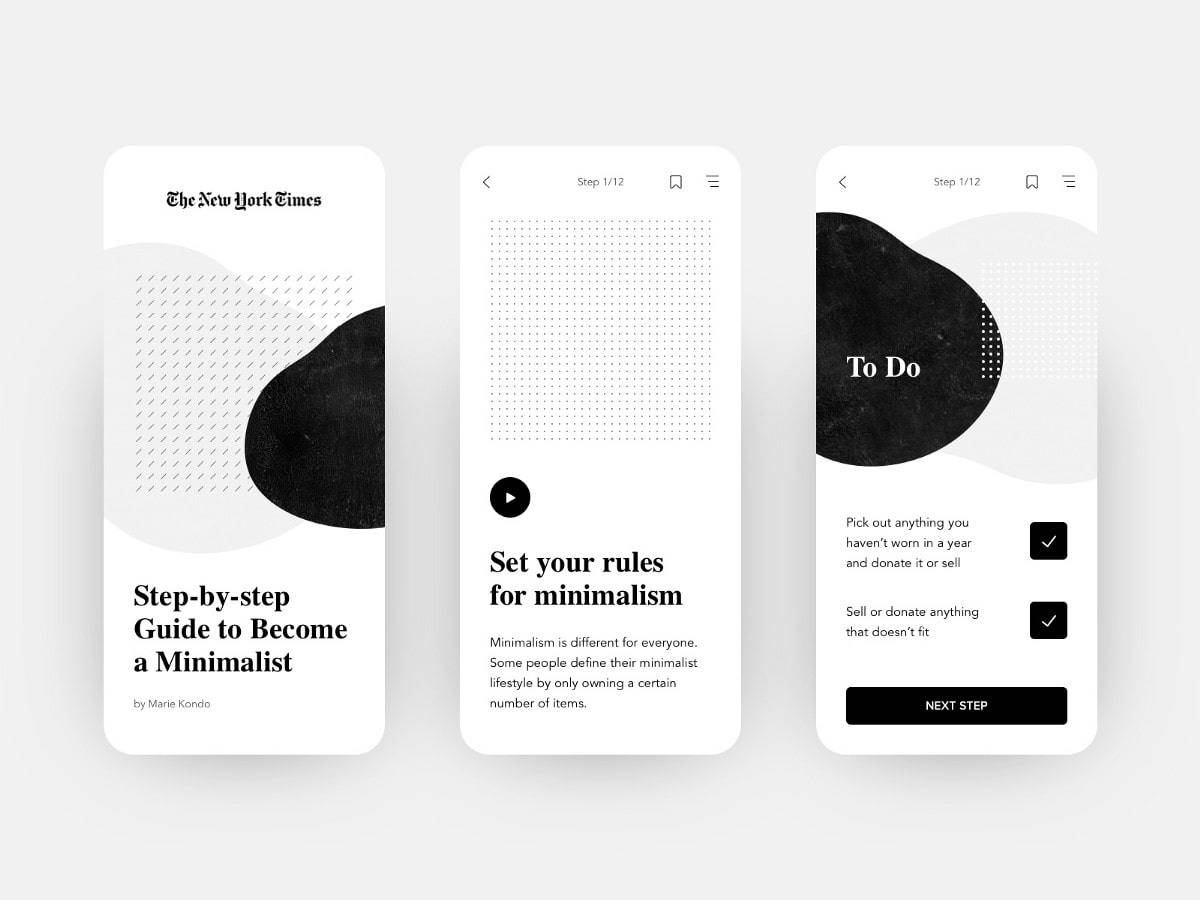 Minimalism is currently popular in a more colourful form that has radically reinterpreted its black-and-white origins.
Modern graphic designers create items with eye-catching flare by removing extraneous details and sticking to the fundamentals. Bold fonts, futuristic elements, and straightforward gradients are mixed to create this era.
The simple graphic design approach does away with patterns, ornaments, and decorations to make room for what is essential. We might observe it as a typical design aesthetic through the depth of three-dimensional reality. Some consider it to be bare monotony.
The whole colour palette of the clean visual style used on the digital stage comprises primarily white, soft beige, and white tones of other colour wheel hues, all of which depict purity in their most valid form.
Essential components of the Clean style:
A style that is entirely devoid of patterns, decoration, and ornaments.
Presented in either a 3D design approach or a basic plain layout.
The colour scheme's dominant tones are white or pale.
Other alternatives include a clutter-free style highlighting the goods or colours like beige, blue, or pink. Once it involves packaging, the clean design aesthetic has many applications. Using a subtle, minimalistic, and clean design approach, the product is both potent and unforgettable.
Flat 70s retro style, retro line art, or vibrant nostalgia
As the world becomes more computerised, we'll see a rise in designs that use traditional media like books, periodicals, and newspapers. Businesses looking to give their items a more vintage appearance will likely find this trend appealing.
Vibrant, risk-taking flat patterns that were popular during the 1970s art movement are currently making a tremendous resurgence. These design combinations, whether simple or complex, lift saturated, bright hues to a superior position. Despite being bold and incredibly brilliant, the palettes of the 70s retro minimalist design style are visually pleasant. The colour scheme effectively maintains the equilibrium of the design. One defining characteristic of this design is the thin black outline that seeks to give each element a border and differentiate it from the rest.
Typography, which emphasises attention-seeking thick, curved letterforms, is a part of the overall creative composition. In actuality, typography is frequently an essential part of the design composition. It's usual practice to create a bold border line with a 3D effect to make the letters stand out.
The style was made famous by the widespread interface design software Figma. Despite being simple, this retro 70s design style looks charming and effectively draws attention. That it placed within the top 11 visual art concepts is not unexpected.
Also, many designers are using simple line art in 2023 to produce hilarious and enjoyable images. This vintage design evokes the fond recollection of felt-tip marker drawings.
The trend is a natural fit for more humorous projects because the simplicity of the line art lends itself to a cartoonish aesthetic (such as thick outlines and rubber hose limbs). Their simplicity allows these drawings to manage vivid colours without tiring the spectator. Many designers combine these graphics with antique bubble typefaces and design elements like oval borders and starburst stickers from historical magazine adverts to heighten the retro vibe.
The Most Frequently Asked Questions
In what ways is graphic design evolving?
The field of graphic design is constantly developing and changing. New trends are starting to create, including conventional media, pastel and vibrant colours, and organic shapes and patterns. We may anticipate various contemporary graphic design trends to develop as 2023 draws closer. While some of these trends are extensions of current ones, others are entirely fresh and inventive.
How do graphic designers keep up with the trends?
By following the most recent design news and trends, graphic designers stay current. They also attend industry gatherings like the annual AIGA conference to network with other designers and learn about emerging trends. To stay up to date on the most recent business news, many designers also subscribe to periodicals and blogs that focus on graphic design. Also, you can order special services that will help you with content.
Which graphic design fad is currently most popular?
There is no single graphic design movement that is "most popular." Depending on their requirements and preferences, various businesses will lean toward multiple trends. You can try your favourite direction from this list because this blog article includes a comprehensive list of the finest graphic design trends for 2023.
Final Thoughts
The newest graphic design trends for 2023 are here to motivate creators to think creatively. Graphic design trends are a significant phase in the development of art. Graphic design has a close relationship with the general audience since it serves as a tool for mass communication. Every trend offers a unique outlet for the issues the general public deals with.
Calming aesthetics, mysticism, abstract gradients, and botanical patterns provide peace. Complex compositions, and space psychedelia, provide escapes through fascinating, captivating worlds. While experimental escapism anticipates the enticing weirdness of the future, retro cartoons comfort viewers with memories of the past. A universe is so intriguing and enticing that it immediately piques the viewer's curiosity and fuels a person's innate desire to explore. They construct unrealistic, dreamlike environments that immerse you in an entirely different reality.
The graphic design of 2023 is still a true force of invention and innovation, even as economic austerity threatens to restrict daily living. And if you believe the world has already had enough madness, the least we can do is channel it into something helpful and inspiring for others. Graphic design trends 2023 come into play here.