Why Is Graphic Design in Email Marketing Important?
If you're not incorporating visual content in your strategies as a digital marketer, there is a high possibility of missing out on many opportunities.
Graphic design is one of the most crucial elements in this domain. 
When we talk about graphics design in marketing, it's not just about the pictures and drawing, however. It is much more than that – it's the art that communicates with the audience on your behalf and gives them certainty about specific objectives.
You can also consider graphic design as an effective way to engage with your customers and audience.
The impact it has on building brand awareness is mind-boggling. Moreover, graphic design can also influence the decisions made by the viewers.
If you can somehow find a way to incorporate design effectively in your content, then it'll become straightforward for you to convert prospects into customers.
This article will discuss the relevance of graphics in digital, more specifically, email marketing.
We'll also suggest some ways to incorporate the latest graphic trends in your email, and in the end, we'll provide you with some tips to make your emails eye-catching. So let's get started.
Relevance of Graphics in Digital Marketing
The graphic design consists of various elements like images, shapes, diagrams, and colours. When all these elements are combined with a message, it gets easier for receivers to interpret it.
On the one hand, tools like Photoshop, Corel, and Illustrator have simplified designing.
On the other hand, marketing mediums like social media and websites have made it possible to convey messages through graphics consistently.
We have listed some reasons below to help you understand the relevance of design in digital marketing.
Building Brand Identity
Using graphic design, you'll be able to give your business a distinct tone, identity, and overall style.
Customers are more likely to remember your brand through the design you post on digital media rather than standing in a line for massive rallies.
A study about graphics shows that its recalling and retention is much more accessible, so your potential customers will be able to identify you quicker than they do for some prestigious companies.
It helps you build connections and get approval from various departments of the company.
Design Stays With You
Deep down, we all know that a picture's worth is more than thousands of words. With the help of an excellent graphic design strategy, your business can see long-term and positive growth.
To see this long-term growth, you'll have to keep the design on the driving seat and words on the remaining ones.
It is worth noting that design only works when it is relevant and something that can amaze people. It is something that is going to speak for your company.
See Apple, for that matter. You don't need to read the mission and vision of the company; you see the logo and know how big a brand it is.
Represents the Company
As mentioned earlier in the article, graphic design is much more than drawings, images, and colours.
It also stands for the philosophies, history, and beliefs of the company. Astonishing people with beauty and creativity is not the sole purpose of the design.
It should also reflect the identity of the brand. You can use this to tell a story about the company, product, or any campaign.
Sales Booster
Your design can surely help boost the company's sales if you have an influencing and thought-provoking element in it. We, humans, are visual creatures.
We love to see designs and subconsciously allow those designs to impact the decision that we make. Thus, having a good design can spread positive vibes about your company.
And these positive vibes are, in most cases, the factor that converts the majority of people.
Graphics are Credible
There is no easier way to add value to your brand than by using high-quality graphics whenever you need them. This tweak will help you boost sales and show your professionalism about the details of your business.
When people have this professional image of yours in their mind, they are more likely to trust your business and will eventually be more comfortable in dealing with you.
Importance of Nailing Graphic Design in Email Marketing
Enough talk on the effect of graphics in digital marketing. Now, let's move on to something you came here for – how it impacts email marketing, a part of digital marketing.
When we talk about the perfect email for marketing, many factors should be in place to get the best results.
They are flawless copy, defined structure, fascinating subject, and relevant content. One more element is responsible for binding all the other elements together, i.e., visuals.
It is essential to understand that in email marketing, a reader's first thing after reading the subject line is to skim through the email and judge it based on its look.
If the email looks complex or not designed appropriately, the reader will not be interested in further reading it. Since graphic design is a make or breaks for email marketing, it is crucial to get it right.
Here are a few reasons why visuals are such important in email marketing:
Grab the Attention of Your Readers
Can you imagine the number of emails received by an average working individual per day?
A Guardian Report shows that an average office worker receives more than 100 emails daily. With so many emails, the receiver's attention is always divided, which means they decide if the email is worth their time just by looking at it.
If it doesn't align with their needs or expectations, they will not waste their time trying to read it.
Now, if you fill the email box with much text, it'll not do the expected work. It's not enough to attract people to do business with you.
No matter how valuable information you provide, you won't move them unless you deliver it visually pleasingly.
Readers Can Process Information Quickly
This point also touches the vein we touched in the previous one.
To make the most out of the reader's attention, it is crucial to convey as much information as you want to convey in as little time as you can.
How a copy is written has a huge role in determining this, but it's basic knowledge that we can process images faster than text.
By using the appropriate visuals, you can present emails in front of your target audience in a more convincing way.
For example, if you are presenting some type of travel package, make sure that you've used the illustrations of flight and other visuals related to travelling.
You send the readers into the travelling zone and get the most out of it through these images and illustrations.
Encourage Readers To Engage With The Message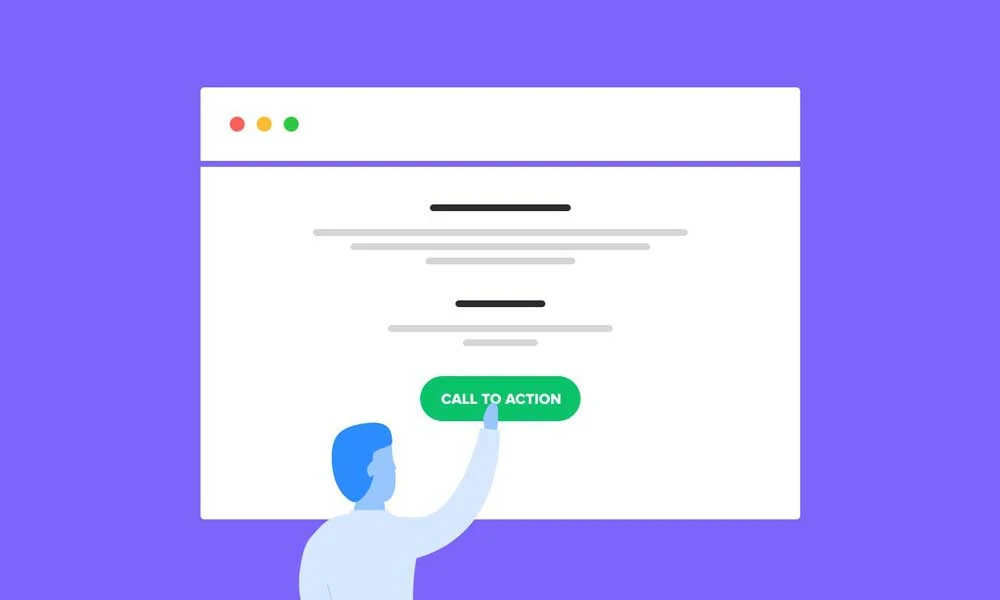 Inboxes can cause much anxiety for consumers. They get dozens of incoming messages, technical issues can pile up, and so does their to-do list.
An email whose appearance doesn't spark interest is destined for failure.
Mail look in Inbox is the deciding factor for the effectiveness of an email; that's where the readers get their first taste from.
If your email looks good, then things will move forward in the right direction. However, if it does not look good, it'll indeed get opened, but no one will waste their time reading it.
It might appear tedious, repetitive, cold, and predictive if you send plain text to your readers.
But when it is well structured – it stays with the reader even after they have moved away.
The Newest Design Trends in Email Marketing
When you as a company keep up with the changes in the industry – you show your target audience that you are an innovative, modern company that thinks about the future.
This is precisely why so many companies in the market rely on email marketing for success in their business.
Here are some of the trends that you can follow to make your emails more effective:
Muted Colour Palettes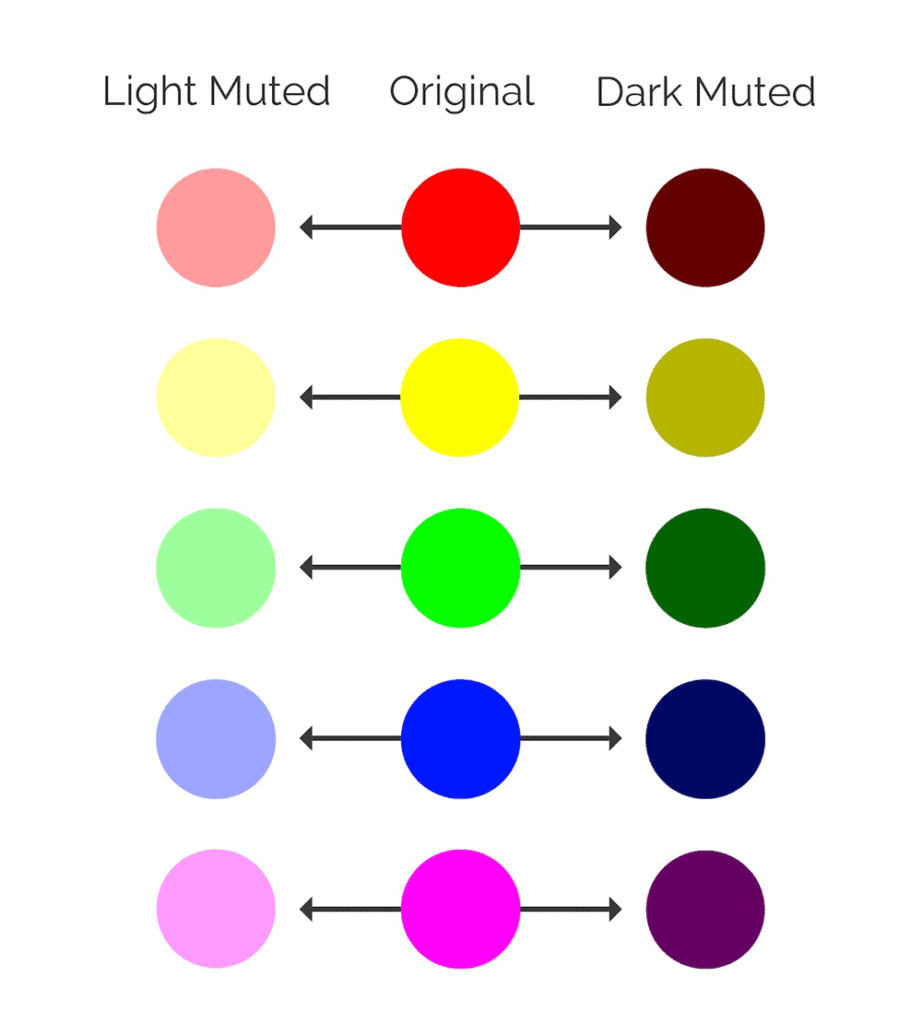 This must be one of the most accessible trends in this list that you can incorporate into your email marketing strategy.
However, this trend might not work the best for you if there are many words in your email and very little use of graphics. But with images and graphics, it can change the game for you.
Muted colours are not vibrant, and that's why they don't hurt the eyes. Moreover, they can easily be created by adding tones of black and white in a specific amount.
You can even enjoy the benefits of having a secondary colour palette for your brand colours by using muted colours.
Use of Colour Gradients
Like a similar image to our previous point, colour gradients also perform effectively without changing too much in the email.
There are high chances that you might already have seen this trend in your inbox.
Gradients were out of the market, but it's been a while since they are back and ruling the space again. Expect to see gradients of more and more muted colours.
The use of gradients as a complete background, however, is not the trend. The actual trend is to enhance the look of various elements by using gradients.
You can either use this gradient in the header of your email or in some text box to get the critical attention of the readers.
It is essential to keep it as simple as you can. It'll have a negative impact if you overuse gradients in email marketing.
Abstract Illustrations
There are some specific types of companies that can pull this off, but if you can, you'll be way too ahead of your competitors in terms of graphic design.
If you have used hand-drawn or illustrated styles to brand your business in the market, you can quickly go with this trend. Moreover, it'll become one of your favourite trends in graphic design.
These illustrations are abstract and dreamy, meaning that there's no fixed proportion or situation. Even the colours used are strange.
You can make a significant impact if you change the basic stock images with these abstract designs. You must ensure that the illustrations are relevant to the content of the email you're sending.
It also comes with many other benefits; when you create illustrations of your own and use them instead of stock photos, that adds more value to your business.
When new customers or readers see these specially crafted illustrations, they tend to feel a bit special.
Simple and Heavy Forms
While making a design, what do you think is the easiest part of it? It has to be adding texts. But deciding what font you're going to use is a different matter.
As of now, you can see heavy and simple fonts almost everywhere. When the other elements are getting muted, the fonts are shining in their bold format.
When we talk about heavy fonts, we mean fonts with extra-bold formatting. These bold fonts contrast nicely with the graphics and other elements.
It is one of the best times to hop into this trend since it's also straightforward to incorporate it.
The Drake hotel does a beautiful job with simple and heavy fonts in their newsletter. You can take inspiration from this and do even better.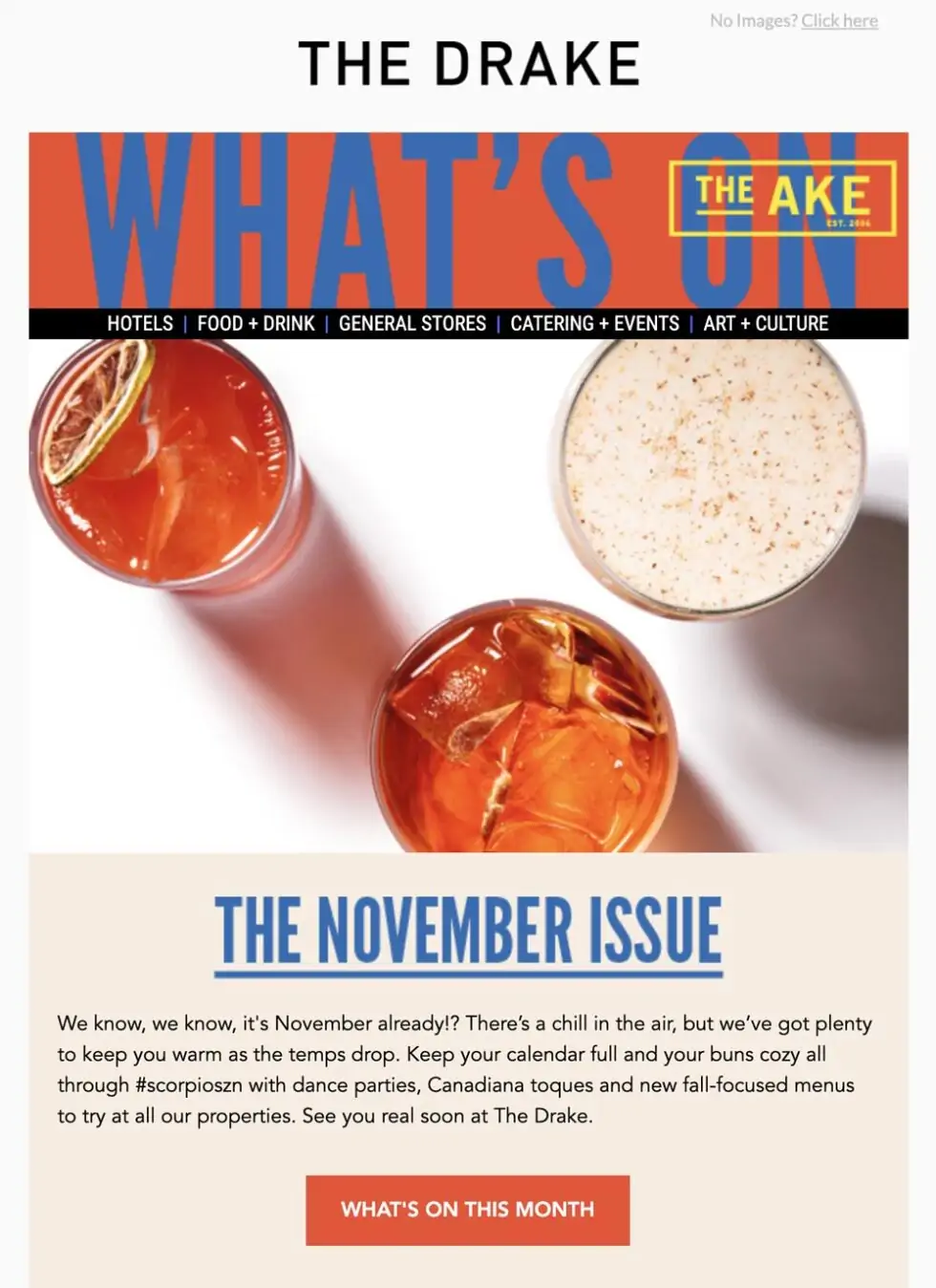 Minimalism
Minimalism has been a trend everywhere for the past few years, and it is going to be so for a long time.
It would help if you were generous with the way you use your white space. Let's look at one great example of minimalism in an email newsletter.
In this example of the Monki Newsletter, you'll find an ample amount of breathing room between the pictures when you look at the spaces.
Even the CTA button is placed calmly by the use of transparent background and a simple black border. The number of colours used is relatively less to maintain minimalism.
Some might consider this email to be a boring one, but it's not. It has only taken minimalism to the next level.
On a Concluding Note
A good design is always going to help a business improve its performance.
Not only this, through good design, there are more and more people who start trusting you.
In this context, we've seen how robust graphic design in email marketing is even to expect readers to pay complete attention to the content of the email.
You can rely on the trends and do A/B Testings to get the best results.