9 E-commerce Website Design features you Need to be Aware of
In the ever-expanding digital age, it has become almost impossible to run a business without a website to back it up.
However, did you know that 38 per cent of all viewers tend to overlook a website if its layout or features fails to impress them?
This figure can prove to be especially problematic for e-commerce websites because this means that they are losing over one-third of potential customers.
In the realm of e-commerce website design, you don't just have to keep up with the Joneses; you must outdo them at every turn.
Moreover, making sure that your website has the most visually appealing and user-friendly website is the best way to go about it.
Forty-eight per cent admit to making their mind about the credibility of the website based on first impressions.
That should be reason enough to prompt to revamp your website layout and features entirely.
A well developed, high functioning and user-friendly e-commerce website design is bound to bring in more viewers, which, in turn, will lead to more conversions and increase in viewer activity.
Incorporating the latest e-commerce web development trends is a great idea.
However, you shouldn't blindly follow every new concept.
Your primary goal should be to include features that will work well together with the overall look and appeal of your e-commerce website design.
Here are some fantastic design elements you should consider incorporating in your e-commerce website to stay a cut about your competition.
1 – Think outside the grid box
Asymmetrical layouts and broken grid boxes are some of the most important features to consider when you restructure your website.
The best thing about a broken grid is that you can easily add any form of content like text, images, videos, etc. to make the page more appealing.
However, when designing the new structures, do keep in mind the various types of devices that will be used to access the website.
The flow of the layout should not be disturbed because of it.
2 – Micro-interactions
Micro-interactions are a universal concept in terms of UX design.
Though the word sounds technical, micro-interactions are just minor interactions of a website.
You might not think that they are that important, but they play a very vital role.
They usually take the form of sound effects, transitioning animation, message confirmations, hover animation, error confirmation, visuals for scrolling, etc.
Most users aren't even aware that they've been taking advantage of micro-interactions for a while now.
3 – Chatbots
Though the surge of online shopping is gaining momentum every day, many customers still prefer the comfort of going to brick and mortar stores because they know that all their queries will be immediately answered and, in a manner, they will understand.
Chatbots were introduced as the perfect solution for this problem.
The advanced AI of the chatbots ensures that the customers get answers for all their queries whenever they want.
4 – Minimalism
While complex designs have their own virtues, nothing beats the appeal of a simple, clean and minimalistic layout.
In this instance, less is more.
A lot of the times, adding too many features or too many elements might make the layout look cluttered.
Because of this, the potential customer might not feel comfortable navigating the page and give up the website altogether.
A minimalistic e-commerce website design looks visually appealing and encourages the potential customer to conduct various searches for products and navigate the product pages with ease.
5 – Proper introduction
Sixty-four per cent of users admits to giving the website a chance if they read all their pertinent information on the very first page.
Meaning that introducing your brand to potential customers in the right manner is vital.
The best way to go about is to highlight all the main characteristics of the brand.
The characteristics may include original and creative content, visually appealing images, unique layout, etc.
6 – Relevant videos
Video creation and sharing are so common nowadays that it could be done from anywhere, anytime and can be used for absolutely anything.
Content-based videos, especially, seem to be taking a life of own.
Their popularity has risen in the past few years, and they show no sign of slowing down this year.
Mobile friendly videos (with vertical orientation) have made it possible to content-based videos to be spread widely and more freely.
These videos also promote channels which helps draw in the new audience and keeps loyal customers up to date.
Even popular search engines like Google are showing videos with initial search results on the very first page.
E-commerce website owners can take advantage of this and create video-based content that highlights their brand in the very best way and leaves a lasting impression.
7 – Incorporating geometrical designs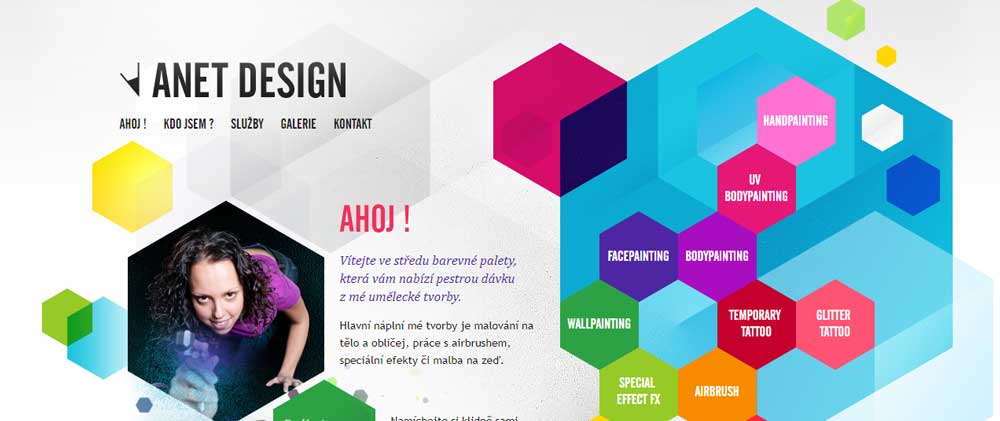 Geometrical shapes are simple in implementation and look flawless in execution despite being the fact that they have been in use quite some time now.
Geometrical shapes are the perfect way to let the creativity of your brand shine through if you don't want to overpower it with animation or videos.
In truth, the fact that they just happen to be cheap is only an added benefit.
8 – Highlighting GIFs
Just because you want to create interactive live pages doesn't mean that adding videos is your only option.
True, videos tend to stick to the memory more.
However, there are plenty of alternatives available if you want to add continuous animation on the website without overpowering it with videos.
You can always try adding animated images instead of videos too.
GIFs are one of the best examples of adding animated images and creating a continuous design flow on the web page.
They also make the web page feel as if it's live and continually changing to become something new.
You can easily use GIFs on both the home page and the product pages.
Images tend to look more dynamic when they some type of action attached to them.
Your clients will appreciate GIFs instead of product images too.
GIFs will allow them to view the details of the product as if they were up-close and personal to it.
GIFs can be especially beneficial for unique product pages.
Not will you be giving unique products a priority displacement, but you will also be offering the users a chance to receive great impressions.
9 – Emotion-Based Designs
Designs that tell a story do tend to leave an impact.
That is the whole purposed of creating your e-commerce website a message you would like to convey.
The message could be about anything.
However, the design should evoke an emotion within the user.
Obviously, it would help if you opted for positive emotions.
We are designed to be drawn to positive and beautiful things.
Keep the gender and cultural background demographic in mind for the final design.
Today's audience knows precisely what they need.
You can't fit a tried and tested template and expect it to work.
The design should affect the user on an emotional level.
Moreover, the only way to go about it is to create a design that the users can identify with.
However, with all this, you shouldn't forget that your goal is to create a website where you would be able to draw in a considerable number of audiences and make conversions through them.
You also need to ensure that they keep on coming back and that your e-commerce website becomes their ultimate go-to option.
Final Thoughts
E-commerce has traditionally been a very competitive field.
Even the smallest edge over your competitors could mean a spike in traffic and sales.
In such instances, paying attention to the nuances of e-commerce website design trends and advances can help you reach your target very quickly.
Business owners can no longer just create a website and expect it to last through every phase.
E-commerce websites can benefit greatly and can draw an even bigger audience if they are continually updated and optimised.
E-commerce business owners need to realise that their target audience is evolving.
They need to incorporate multiple touch interfaces, machine learning, AI, multi-device functionality, chatbots, multiple device connections, intrinsic designs, apps, etc. if they want to offer their customers the latest tools and keep them interested in coming back for a fulfilling e-commerce experience.
When the e-commerce website design is complete, the business owners need to ask themselves some earnest questions before they launch it.
Will this website be able to attract the right type of audience?
Will it resonate with the users?
Does the website provide all information in the product pages so that the users can make an informed decision?
Does it offer functionalities and features that will make it a cut above their competitors?
Is the design SEO friendly?
Simply by answering these questions and implementing the right tactics, e-commerce business owners can ensure that their e-commerce website is the first choice for their target audience.
Author Bio: Andrea Bell is a blogger by choice. She loves to discover the world around her. She likes to share her discoveries, experiences and express herself through her blogs.
Find her on Twitter: @IM_AndreaBell