The Importance of Colour in Brand Advertising
Choosing the correct colour is a paramount process in the branding of a company.
Recent studies prove that colour improves brand recognition by 80%.
The success of your business depends on the colours you choose because it translates a message to your consumers.
You, as a business owner, should strive by all means to send a distinctive message that sets you apart from other competitors.
While doing this, you should also ensure that you are not losing the consistency between the colour and personality of the company.
How is colour so important in Brand advertising?
Emotions involved
Colours are filled with emotion, and by picking out the correct one for your business, you would be showing the characteristics your brand has.
For example, red often is related to passion, anger, or desire, and by using this colour, companies gain the attention they need.
Blue sends out the message of trust, truth tranquillity and calmness because of its association with heaven.
Colours send these emotions subconsciously without even recognising it, and that subconscious chemical reaction in our brain will affect the choices of your customers.
The colours you choose also enable you to have more control over your prices.
One colour may look more superior and sophisticated than the other, which may affect the way customers view your products.
Sale
Secret Language of Color: Science, Nature, History, Culture, Beauty of Red, Orange, Yellow, Green, Blue, & Violet
Used Book in Good Condition
Hardcover Book
Eckstut, Joann (Author)
English (Publication Language)
240 Pages - 10/22/2013 (Publication Date) - Black Dog & Leventhal (Publisher)
Customer Conversion
If you own a start-up company that needs a customer base, you need to persuade your target market to convert to your products.
They need to convert because many companies may be offering the same services as you.
Before you start investing your time in writing persuasive words or using beautiful pictures to try to persuade your customers, start by using colour in your Brand advertising.
Colour is a free resource that anyone is free to use and using industry-specific colours can help you reach your target.
If you are a make-up company, you will go for black because of the upmarket feel this colour brings.
If you sell or manufacture cosmetics, you wouldn't choose a colour like red but instead white because of the purity and simplicity it connotes.
Green conveys the meaning of eco-friendliness and may be used to market environmentally friendly products.
Colour Psychology
The reason behind this is what we call colour psychology, which disserts that different colours have different meanings.
Colour has this meaning because of various factors like our cultural background, upbringing and mental health.
As this is so, the colour scheme you should use is not set on a stone, so you have to be versatile and flexible.
Testing various colour schemes and trying to be in the shoes of your target market will help you find the right colour.
Bear in mind that your colour scheme should go to your website and make your brand voice stronger.
This may make or break your business because your website gives the first impression to your website and the first impression matters over everything.
Factors to consider when choosing a colour scheme
1 – Target market
Carefully studying your target market and the colours they prefer should also factor in your colour scheme choice.
The colours your target market prefers to wear and decorate with should be your winning ticket.
Use the information you know about your target market and penetrate it.
2 – Appropriateness
Once you understand the colours, your target market prefers you should try and make the colour scheme appropriate.
Using appropriate colours for that industry will cause customers to recognise you and respect you.
3 – Consistency
Once you have checked the boxes of the 2 points mentioned above, you should now ensure that you haven't lost your brand's personality.
Also, do not change your colour scheme frequently because this might make customers confused about your brand advertising and what it stands for.
The key takeaway in this point is consistency and being constant.
Colour in brand advertising is important
Consider this example of how colour schemes affected the following companies' customer choice:
Foodtruckr.com vs foodtruckempire.com
Both these companies are in the same industry, but one of them is doing better than the other.
This has everything to do with their colour scheme.
Foodtruckr.com chose its colour scheme based on the vegetables that are on the company's website background image.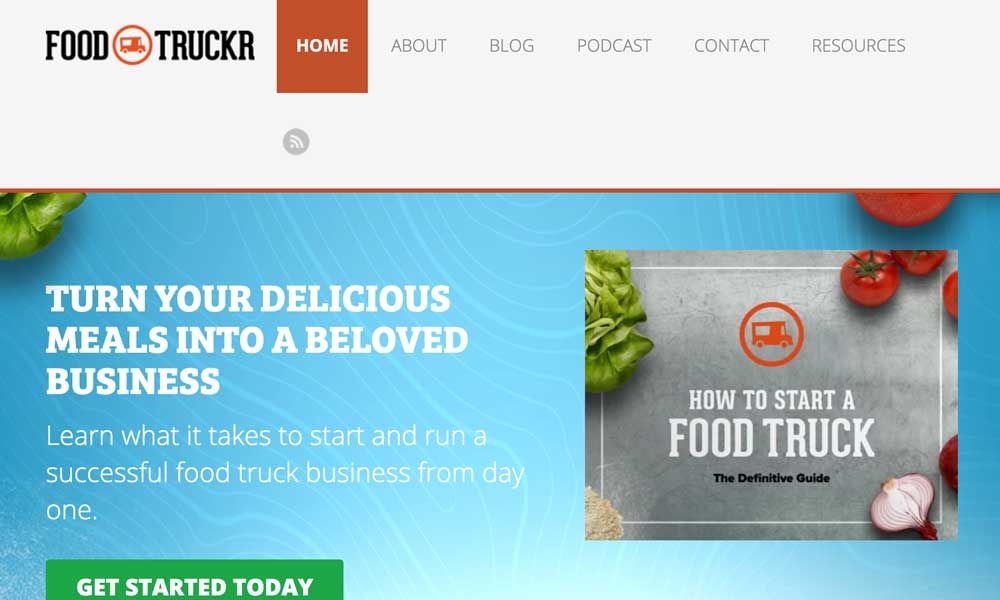 They took some red from the tomato, green from the lettuce and white from the onion.
While on the other hand, foodtruckempire.com just used random colours, which resulted in a less than perfect website.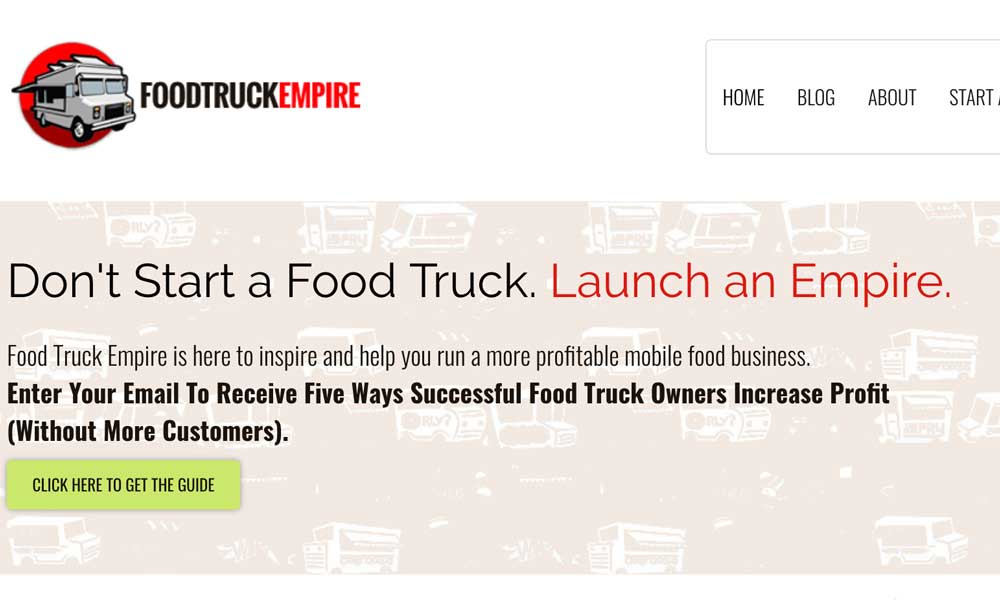 The reason why foodtruckr.com got a competitive advantage in their brand advertising is because of how they used colours relative to their business.
Intersecting Brand Personality and Appropriate Colour
The worst you can do is pick colours without any intention or without analysing the effects first.
To avoid this, you should try to predict the reaction your customers could potentially have when they see an appropriate colour.
To choose an appropriate colour, you need to connect three points.
Your actual products and service
Your brand personality
The emotion you want your target market to have
All of these three things should be aligned all in a base colour and one or more supporting colours.
The colours may even contrast with each other if it sends the right and appropriate message.
Sale
Branding: In Five and a Half Steps
Hardcover Book
Johnson, Michael (Author)
English (Publication Language)
320 Pages - 11/15/2016 (Publication Date) - Thames & Hudson (Publisher)
How different companies have used colour to their advantage
Based on Color Psychology, the following colours which are usually depicted in a colour wheel have been proven to the resulting emotions.
Bear in mind that these emotions may sometimes vary depending on culture and upbringing:
Black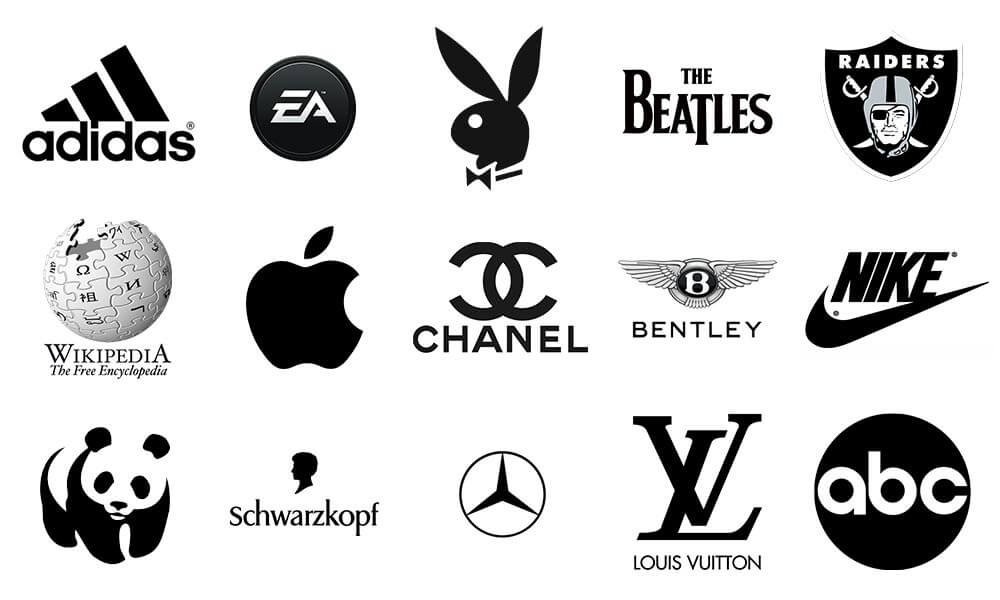 Black resembles sophistication and the emotions evoked by black are strong.
With this in mind, companies like NYX Professional Makeup, MAC Cosmetics, Kiko Milano and NARS Cosmetics used the black colour scheme for brand advertising.
These companies are well known for sophistication and have a strong character, and they have built a trustworthy image for themselves, which is centred on their brand colours.
These brands look elegant because of their colours.
Blue
Blue conveys the message of trustworthiness and dependability and is used by big banks and other institutions that solicit trust from their customers.
For example, American Express, Bank of America, Citigroup, RBC and Goldman Sachs use blue because of its characteristics and emotions it incites.
Green
Green often carries the message of growth or being connected with nature.
Because of this, companies like John Deere, Animal Planet, Whole Food Market and Starbucks use this colour because of how related they are to nature.
These colours express these companies for what they are.
Orange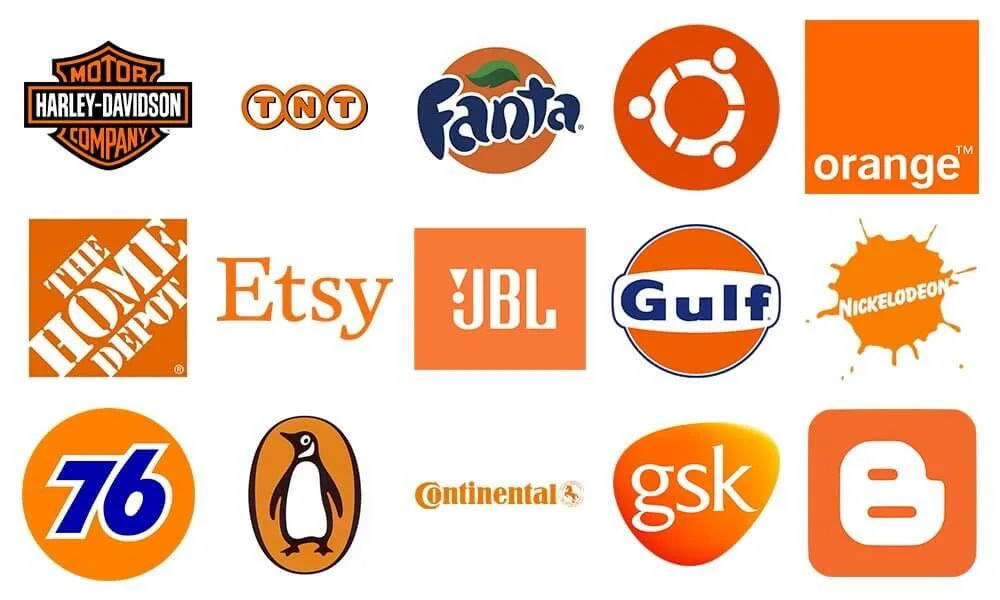 Orange is adventurous, enthusiastic and self-confident.
Harley Davidson uses this colour to convey its boldness in its brand advertising.
Fanta uses it because of the adventurous spirit this beverage has.
Pink
When you see pink, the first thing that comes to mind is femininity; it is a soft colour that also represents gentleness.
A great example of how the colour was used appropriately is the company that manufactures Barbie dolls.
Purple
Depending on the shade of purple, it may be anything from femininity in light purple and luxury and wealth in dark shades of purple.
Cadbury uses this colour to symbolise their luxurious range of chocolates and confectionery products.
Red
This intense colour resembles a variety of emotions like love, passion, courage, energy, aggression and strength.
Virgin Active uses this colour because of the power the company exudes.
Yellow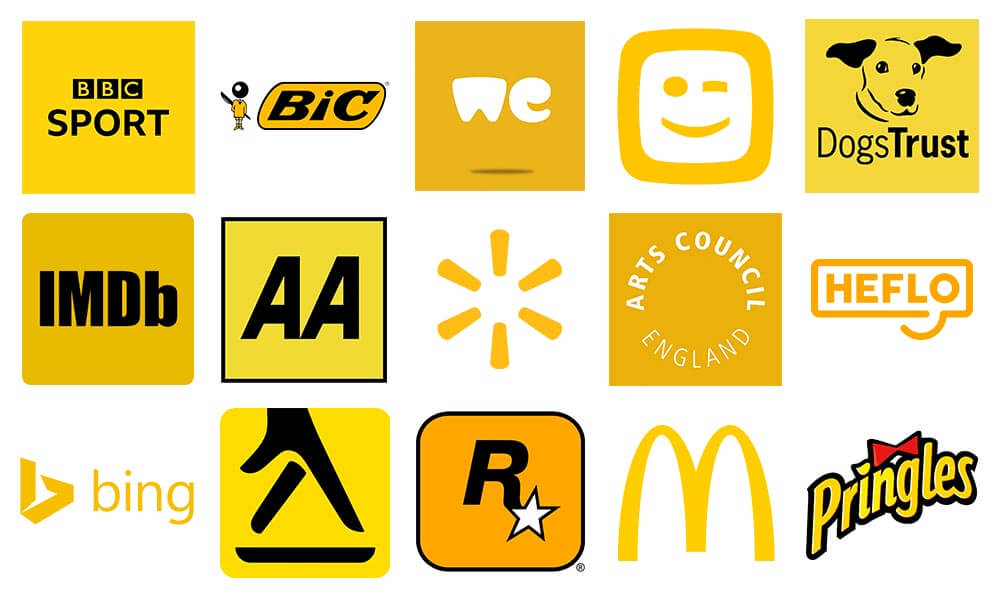 This colour is cheerful, energy-filled, optimistic and confident but may also pass the message of caution or fear.
This colour is likely to be seen in fast food chains or gym clubs.
Ferrari uses the colour to show the energy and adrenaline this car gives and DHL uses it intending to pass the message that it swiftly delivers your packages.
Conclusion
The key to choosing the right colour scheme is studying hard about what colours mean and how you can effectively use them for your brand advertising purposes.
Try to get in the psyche of your target market by using the information you know about them and being resourceful.
During all your branding and marketing work remember that nothing happens without motive, so think deep and cover all your bases to get the customer reaction you want.
Last update on 2023-12-09 / Affiliate links / Images from Amazon Product Advertising API