5 Reasons Why You Need An Accessible WordPress Website
You can have a professional-looking WordPress website, but if it's not accessible, users with disabilities may struggle to navigate it.
Not only does this keep a considerable portion of your potential customers from buying products and services, but it also violates the Americans with Disabilities Act (ADA) and other web accessibility standards. 
You could end up in court over web accessibility-related lawsuits and ruin your reputation, losing much money and potential customers in the process.    
If you're still on the fence about why you need an accessible WordPress website, whether you build your own website (or outsource it), then the five reasons below should help convince you.  
But first…
What is an accessible website?
An accessible website is a website that any user can navigate effectively. 
While web accessibility focuses on making websites accessible to people with disabilities, it benefits all users, such as mobile device users or slow internet connections. Accessible websites have more intuitive designs and are easier to navigate for all users.
Accessible websites are developed and designed to adhere to the ADA requirements and help you achieve WCAG compliance. 
The goal of implementing web accessibility is to provide equal access and allow all website users to understand, interact with, navigate, use, and even contribute to the site.
How accessible is WordPress?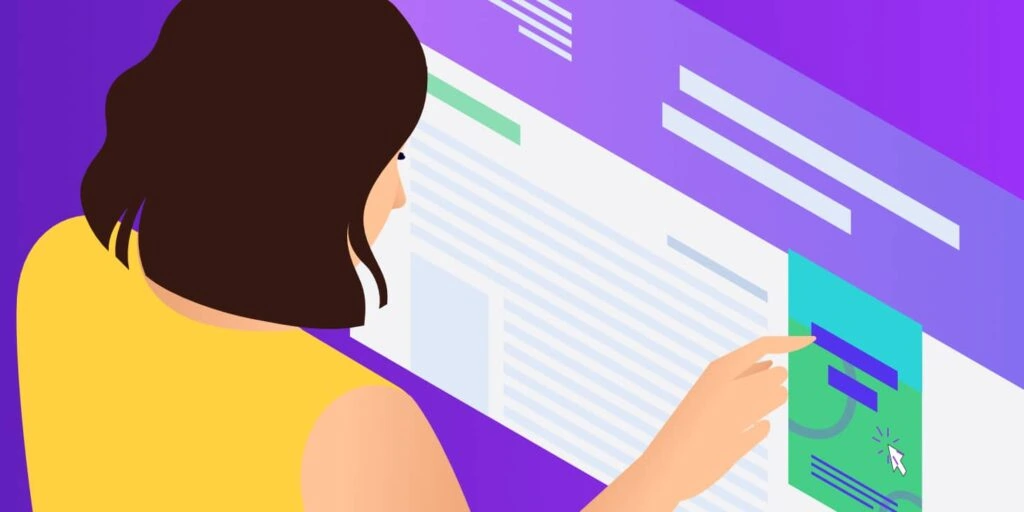 WordPress has an accessibility team that designs the WordPress core to be accessible for developers and website owners from the get-go. 
The team makes WordPress bundled themes and the admin area as WCAG 2.0 AA standards.
The platform's goal is to comply with the World Wide Web Consortium (W3C) Authoring Tool Accessibility Guidelines (ATAG) 2.0 but is still working toward aligning fully with the guidelines. 
Essentially, WordPress's front-end can be accessible, but developers building the website are ultimately responsible for ensuring accessibility and compliance.
For instance, your developers should use accessible themes and plugins to avoid potential accessibility issues in the interface and other site functionalities.    
The key is to understand the accessibility guidelines, assess the existing WordPress accessibility options and what you can optimise and modify, and implement other necessary features to make your site accessible. 
It's also crucial to continuously check your WordPress website since installing new plugins that add new features can create potential accessibility issues. 
The importance of an accessible WordPress website
Below are a few crucial factors and reasons you need to make your WordPress website accessible. 
1 – Legal compliance
Web accessibility standards, laws, and guidelines, such as the WCAG and the ADA, aim to protect human diversity and rights to equal access and opportunities in digital environments. 
The WCAG 2.0 Level AA provides the most widely accepted technical standards for web accessibility. 
The ADA is a law that prohibits discrimination against Americans with disabilities. 
The ADA lacks clear accessibility guidelines and is primarily applied to public businesses. However, Title III of the law requires commercial facilities and places considered public accommodation, including web-based and mobile apps, to be accessible to persons with disabilities.   
Failing to make your WordPress website accessible can lead to violations of these laws and standards. Your business can get sued, potentially costing you thousands of dollars and your company's reputation and profitability.   
Adopting the guidelines laid out in WCAG can help you improve your website's overall usability while protecting your business from web accessibility-related lawsuits. 
2 – Provide equal access to people with disabilities
Besides complying with the law and web accessibility guidelines, running an accessible website is your moral obligation as a business, website owner, or developer. 
Ensure your WordPress website is accessible, making it possible and easy for anyone to use your website. 
You can provide equal access and opportunities for users with different disabilities.
Ensuring your website features and functionalities can accommodate these users can help you keep your business accessible and compliant. 
3 – Accommodate users with economic disadvantages
As previously mentioned, web accessibility isn't limited to ensuring your WordPress website accommodates users with disabilities. 
It should also provide easy access and seamless usability to users with older technology or devices.  
For instance, using advanced widgets or custom Cascading Style Sheets (CSS), standard in WordPress templates, can cause poor website performance on older computers and web browsers. It can lead to accessibility issues. 
A good workaround is to create website versions that rely on less code, similar to how you can create a plain text version of your HTML emails. 
Using this approach helps ensure your web pages load over slow networks and that your website's core information remains accessible (even if your site looks different from the primary version).  
4 – Improve overall website usability
Improving your WordPress website's accessibility makes your site easier to navigate for all users, regardless of whether they have a disability.
It improves your visitors' overall user experience, increasing your chances of converting them into paying customers. 
As such, making your website accessible can help improve your site's overall usability through the following:
Clean up your inefficient (and sometimes malfunctioning) HTML codes for accessibility, making your User Interface (UI) easier to navigate and use.  
Create a clean navigation menu and structure to simplify website browsing for keyboard-only users and, in turn, other visitors.
Add alternative (alt) text to images to provide meaningful descriptions for screen reader users and provide proper context for other users.  
Use a mobile responsive design to accommodate persons with disabilities and users on various devices and screen display sizes. It can also help your site rank higher on Search Engine Results Pages (SERPs) since mobile responsiveness is a ranking factor based on Google's mobile-first indexing.  
5 – Expand your reach
An accessible WordPress website can help you grow your audience. You can ensure your website allows easy and convenient access and usability to persons with disabilities, who make up a significant part of the global population. 
If you don't make your website accessible, you could lose out on a significant segment of your market. 
Ensure web accessibility across your WordPress website to draw in more traffic, increase conversion opportunities, and grow your bottom line. 
Make your WordPress website accessible
Provide the freedom to access, navigate, and use your website effectively by making your WordPress website accessible. 
Not only is it your legal obligation to do so, but it's also your moral responsibility as a business or website owner. 
While making your website accessible requires tons of time and resources, the benefits can far outweigh the costs and the risks.