Business and Branding Integration for Graphic Design Projects
They figured out how to stay on-point with branding integration for graphic design projects while others created engaging the project itself. 
Fortunately, incorporating details sets the features apart and ties them to a business image.
According to the Small Business Administration (SBA), about 33.2 million small businesses comprise 99.9% of U.S. companies. 
If you want consumers to remember your business or your clients' enterprises, you must figure out how to create a distinctive image.
Fortunately, some simple ways of integrating branding into your graphic design projects exist. Here are ten ideas to get you started:
1 – Remain consistent
Whether you create an ad for Facebook or place a yard sign on the sidewalk in front of your store, the design should seem familiar to viewers. 
You want to use elements consistently, such as the same typefaces and colours. Even logo placement can make a difference in how quickly users recognise colour. 
Some manage your design; some other promotions are from the brand as you organise your design.
2 – Include the logo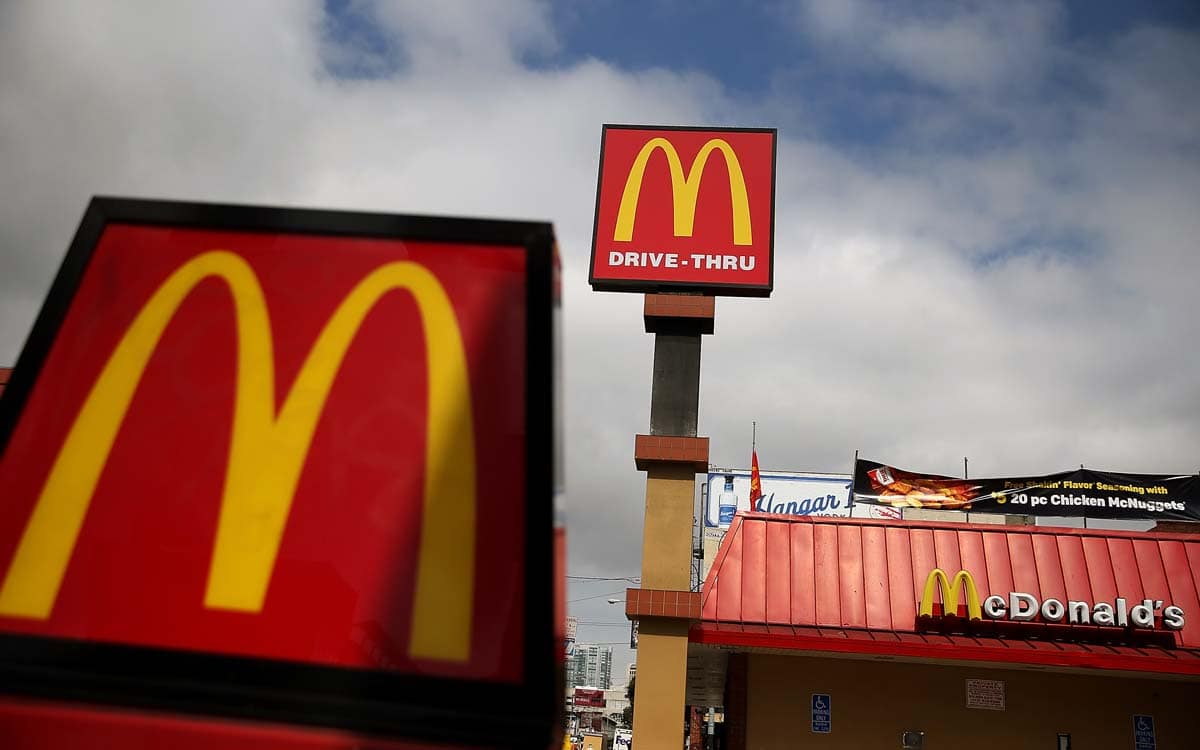 Whether you're designing in-house or for a specific client, you must include the logo in every piece you put out. The company symbol is the most recognisable part of the brand. 
For example, when you think about McDonald's, the golden arches likely come to mind. Every marketing piece includes the emblem, and people associate a yellow M with the restaurant chain.
3 – Embrace repetition
A style guide also helps you repeat these elements across various mediums on different scales. The concept of repetition strengthens the impact of branding. 
Look for chances to repeat what you've done before but keep things fresh and new. Returning to old designs helps you incorporate those elements while adding new ones.
4 – Stick with established fonts
Look at the fonts used for branding in previous company communications. 
If you're designing a website, go with a similar font to the one used on signage for storefronts. Examine versions the brand already uses and base your typography on that.
Unless the font doesn't work for the store's personality, there's no reason to change what other designers used in the past. You can always add another font or something complementary to what's already there.
5 – Nail your colour palette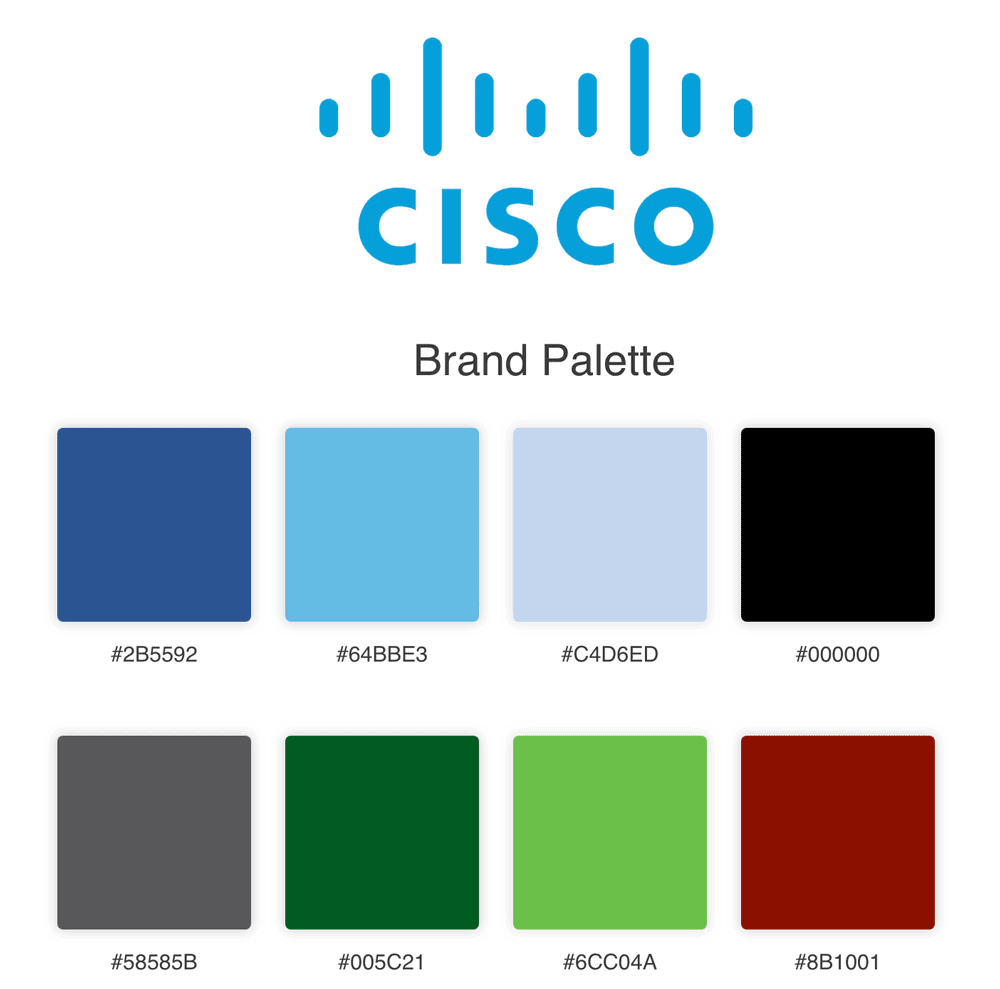 Nearly every established brand has a colour palette in use. 
Coca-Cola is known for its red and white hues. Starbucks uses green and tan. Think about the colours for the brand for which you're designing.
Once you understand the primary colour palette already in use, don't be afraid to look at current trends and incorporate a few accents to modernise the design's overall look and feel. This can help a brand stand out.
6 – Showcase Personality
Get to know the voice of the brand for which you're designing. Is it known for its humour and upbeat vibe? Your design should reflect the fun with bold colours and modern geometrics.
As a designer, you have to dig into a company's background and understand why it started the brand in the first place. 
What is its mission as a business? What causes does it care about?
Next, survey customers to find out how they see the brand. The owners' view of their company doesn't always perfectly match how the public sees it. Use all this information in creating your concept for the project.
7 – Shape perception with images
Even the images you use in your designs can shape the perception of a brand. Think about the message you want to send and which photographs or illustrations work best.
They say a picture is worth a thousand words. If that's true, you should be able to say a lot in your designs without using much text. 
Ensure all the visuals are relevant to the message and match the images used on social media, the company website, and other promotions.
8 – Improve your UX
You lose your customers if your graphics are gorgeous but your design is unworkable. Consider the user experience (UX), whether someone lands on a webpage or views an Ad.
Is it clear what action they need to take next? Does the project point them in the right direction? Walk through your design as though you are the buyer persona. 
Look for flaws. Is any text difficult to read? Would those colours work well together or be challenging to view?
9 – Perfect your layout and composition
The way you lay elements out impacts your brand image as well. If you clump too many items and lack enough white space, people might think your company is cluttered and disorganised.
As you organise your design, some elements you must consider include: contrast, repetition, alignment, negative space, and proximity. 
Why do you place items where you put them? Would something work better next to a different element? Play around with the arrangement of your design until you find the perfect mix.
10 – Study psychology
Most of your studies may have been in artistic or software endeavours as a graphic designer. However, you must also understand human emotion to be an excellent graphic designer.
Take time to determine what makes people tick, especially your target audience. 
Why do they respond to some things and not others? What emotions are you trying to evoke, and how can you achieve the feeling through your design and use of colours and specific images?
Graphic Design Business Operations: How and why you should update it instead of branding integration for graphic design projects
Graphic design business operations and graphic design studios that prioritise client satisfaction and employee happiness are essential. 
If you haven't updated your business processes in over a year, your organisational efforts may hold you back or slow you down. 
Your company has probably evolved in the past year. Has your client roster changed, or have your ultimate business goals shifted?
Business growth also may mean you're still relying on old processes that haven't scaled well. 
As these workflows become increasingly strained, they may force you and your design team to work harder than you need to. 
Even small operational inefficiencies can add up. Over time, they may make delivering value to your clients more challenging.
Auditing and updating your business operations can be an excellent way to identify potential weaknesses in your day-to-day workflows and improve worker happiness with the resources you have. 
Here are some tips and graphic design business can use to update their operations — potentially saving themselves time and money.
1 – Identify business process bottlenecks
Look for your business bottlenecks and learn how to fix them. The best place to start is identifying potential bottlenecks in your day-to-day operations. 
Your designers may get held up at specific steps of the design process. They may need team members to give feedback on a first design pass. They may also have to wait for notes from a client. 
Maybe they have a complete process brief, but they can't get to work because they're missing crucial assets — like a stock image, font, or vector version of the client's logo.
You can often tell if you're dealing with obstacles if your team alternates between periods of high-stress, crunch-like conditions as you rush to meet a deadline and idle times where workers are waiting for others to get back to them. 
Plus, you can identify potential roadblocks in a few ways. Many business leaders begin by mapping their processes — helping them visualise how work begins and moves through the company before completion.
Metrics can help here. If you measure how long each phase of the design process takes using project management software, you can get complex data on when your designers tend to wait and when they usually have too much work to deal with. 
Once you've identified the bottleneck, you have options for unclogging it.
For example, you may assign a designer or team member to gather assets during the design brief phase. 
Doing so can help ensure that when a client has approved the short, and you're ready to start work, designers won't have to hunt for assets or wait for others to get back to them. 
You may also adopt new tech or make process adjustments that help reduce or eliminate bottlenecks.
2 – Improve your organisation: visualise and collaborate tools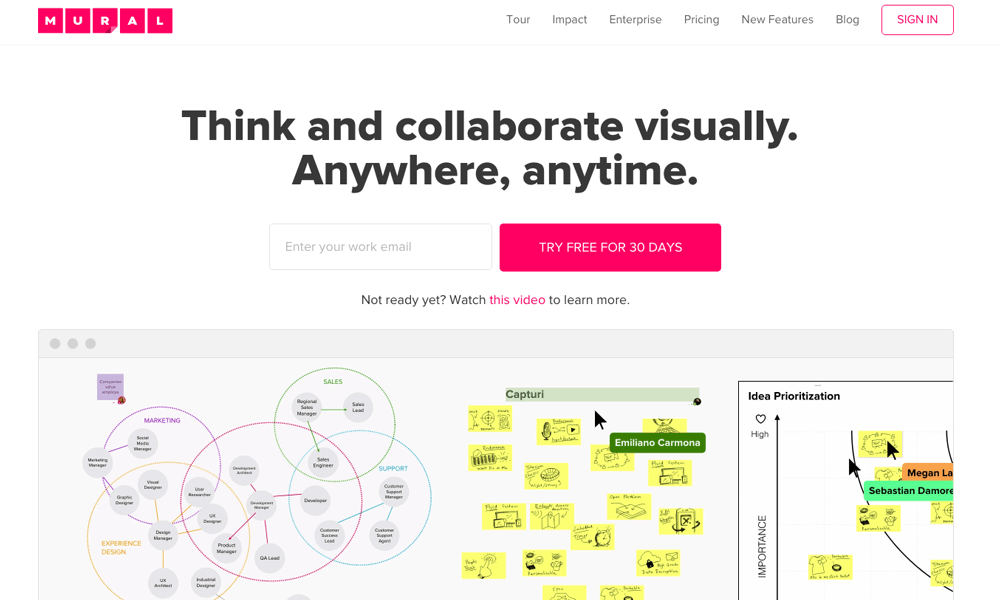 Utilising new collaboration tools is an excellent alternative to overcoming process obstacles and streamlining business operations.
Businesses are increasingly pivoting to remote operations — which can offer significant benefits, make collaboration more challenging, and strain existing processes. 
Your graphic design studio may have recently started offering the ability to telework — and you may still be adjusting to a partially or fully remote workforce. 
You may also rely on freelancers who send work from far-flung locations and various time zones.
Adopting new collaboration tools is an excellent way to reduce process obstacles and streamline business operations. 
The right tool can help ensure designers can share files and get the critical feedback they need, even if there's no central office environment to collaborate in. 
The standard array of remote collaboration tools — video conferencing platforms like Zoom and chat software like Slack — is an ideal place to start. 
You can make collaboration even more effortless by adopting other platforms. 
For example, online proofing tools allow collaborators on a specific project to annotate and comment on draft designs more efficiently. 
A file organisation tool like Google's G Suite can also benefit your remote team significantly. 
Physical organisation tools can benefit if your team is still mainly in the office. For example, many businesses sign and craft vinyl to create DIY in-office whiteboards or desk organisers. 
These simple tools can improve communication in the office and make organising cabinets and desks a little easier.
3 – Adopt new project management styles or technology
Project management software can serve as a platform for facilitating collaboration among project stakeholders.
Adjusting how you manage your team can also help make business operations more efficient. 
Process changes can make collaboration more manageable and help manage some risks or drawbacks of managing a remote team. 
Weekly check-ins can help keep your staff on the same page without drawing them away from their work for too long. 
Clear deadlines, virtual calendars, and project management software ensure that even when you can't quickly ask a co-worker for some critical info, you can still get an answer. 
A central project management system can keep you organised if your team struggles with everyday issues like establishing workflows and assigning responsibilities. 
From the beginning, the right tool will clarify where responsibilities for a given project lie, helping prevent miscommunications during the design process.
You may find a helpful digital asset management system if you struggle to manage a growing library of online assets and resources. 
These systems help your designers gather and keep track of the digital resources necessary to create clients' work. 
Updating your business operations is an excellent way to catch existing bottlenecks and ensure your team works as efficiently as possible. 
Small changes like adopting new tech, mapping your process, or organising the office can improve productivity and streamline workflows.
Graphic Design post Covid-19: How Designers Can Help Us from the Crisis
The world had to adjust to the new COVID-19 virus in many ways. We're still learning how it behaves almost a year later and what we need to mitigate the risk. 
Graphic design has been at the forefront of the fight against the pandemic. Designers have been offering news and information to reassure the public and guide customers where they need to go.
Designers already know how to solve problems, so it isn't surprising that they jumped right in with business owners' solutions. 
Graphic design has a history of drawing people together during difficult times and helping the public understand how to respond. 
You've probably heard of Florence Nightingale and her nursing abilities, but were you aware she also created an infographic to illustrate her concerns about the high percentage of preventable deaths from diseases?
Today's graphic designers might work on physical stores or online consumption projects. Here are some ways they are helping the world through the crisis. 
1 – Let customers know you are open
Some businesses changed hours during the pandemic. Many restaurants have a carry-out and delivery-only model right now. 
Graphic designers can help companies develop the messaging to let clientele know when they're open and how they accept foot traffic. 
Use digital signage or window displays to inform customers about operating hours, grand reopenings, and more. 
2 – Social distance with floor decals
The CDC recommends 6 feet of space between people for proper social distancing measures. However, some folks don't understand precisely how much room that is and get far too close to others. 
Floor decals are a perfect solution to show customers where to stand in high-traffic areas, such as checkout lines.
A graphic artist ensures the decals grab store visitors' attention. They can provide information, such as adding an arrow to show what direction the line moves. 
A well-designed decal may have words and images and match store colours. Simultaneously, it must contrast with the flooring colour so it's easy to spot. 
Another use for floor decals is to show people which direction to move down aisles or hallways. 
While some consumers ignore the messages, it isn't easy to keep 6 feet of space when you pass one another in a grocery store aisle, for example. 
Office buildings often have the same issue. Setting up directional cues may reduce interactions that allow the virus to spread. 
3 – Offer online information
Nearly every business and organisation have new policies to deal with the ramifications of COVID-19. One of the best ways to get this information to the masses is via corporate websites. 
Graphic designers have created pages explaining the policy. They've also added stickers to the top of landing pages to let people know fast facts and direct them to more detailed information.
Other creators may have crafted an email to send to a mailing list. One example would be local mandates that restaurants can't have in-person dining. 
Those businesses send out messages to their regular patrons explaining their new processes. Graphic designers also kept companies afloat by adding their creativity. 
They helped brainstorm ways to keep current customers and reach new ones in a different economic landscape. 
Many restaurants now offer family carry-out meals. People still don't want to cook some days, but they can't dine out. 
They can stop by the restaurant and grab curbside pickup, however. You can thank a graphic designer for helping design many of these concepts. 
4 – Inspire people during challenging times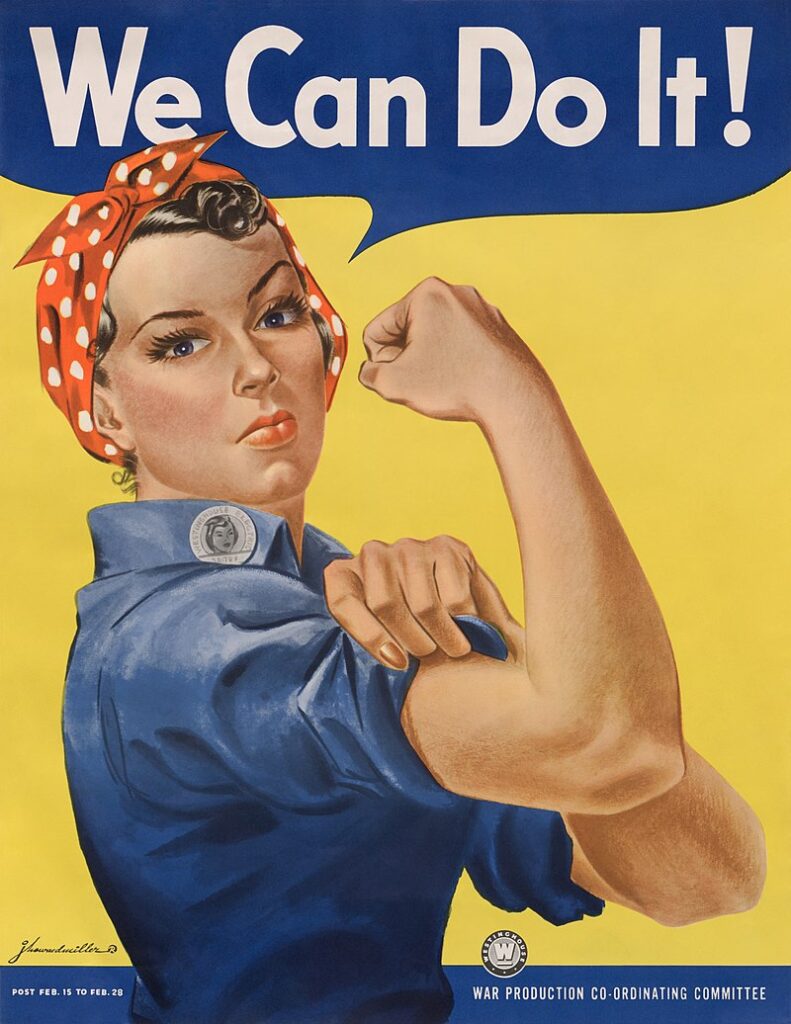 Graphic designers have used art to inspire others throughout history. During WWII, designers created posters encouraging patriotism. 
COVID-19 artists created messages like "We're All in This Together." Everyone can agree that essential workers stepped up to the plate to help fight the pandemic. 
Nurses, doctors, public service workers, and grocery store clerks kept the country running when everything else shuts down.
For Freedoms is an organisation of artists. It created posters letting essential workers know people appreciated them. It placed the art on 1,800 digital Link NYC kiosks around the city. 
5 – Graphic design for COVID-19: Simplify complex information
Understanding how the virus spreads and learning what we can do will reduce our exposure risk. Graphic designers played a role in creating infographics and messaging to make these concepts easier to understand.
If you know precisely how the virus spreads, you can likely thank a graphic artist for the detailed infographic that illustrates the point for you. 
Even small details, such as how to wear a mask, were likely learned from a sign or infographic you saw online.
Business owners shared information on window decals and standing signs illustrating the rules for safe shopping. 
The CDC released infographics to help people better understand the number of cases and how the virus spread. 
Graphic artists break down complex data in many ways and make it easier for the general public to understand. Their efforts likely helped reduce the spread of the disease. 
Focus on long-term branding
While some projects focus on creating an advertisement for a specific product, you should focus on the long-term effects of branding integration for a graphic design project. 
Use similar colours in ads for different product offerings. Think about how people already see the company and reinforce the image, no matter what type of work you're doing. 
Hone in on what makes a business tick and how to communicate the message with consumers, and your graphic designs will exceed your expectations.
Author Bio: Ulfah, an SEO Manager working for RRGraph Design, a presentation design agency, wrote this article. Find her on LinkedIn.