How New Technology is Changing the World of Content Design
There's no doubt about it – technology has completely changed all aspects of our life.
From shopping to picking up prescriptions. The technology industry is so broad and ever-evolving that almost every single industry is trying to prepare for the next step.  
A big industry that has been affected is the content design industry – one that revolves around technology, and (for the most part) the internet.
Sometimes, the task of staying up to date with new technology, while creating appealing content, can seem like a mighty task.  
Here, we discuss how technology is changing content design and how you can always stay ahead of the times.  
Interactive mobile content  
You might have already seen interactive videos flying around (sometimes literally) around Facebook.  
They've shaken things up in the content design industry, and they're a great way to get users to interact with their content more.  
Interactive videos can give viewers, quizzes, gamified content, clickable menus, or interactive storylines.
This allows users to feel like their opinion is valid, start an adventure, and make their own choices.  
This could be as simple as choosing the type of advert you like or giving your viewers a chance to play a quick demo of your game.
It's enough to get them engaged and hooked. In fact, it's one of the most exciting and effective ways to market.  
Interactive video gives viewers the power to create with the audience, which is the predominant way that they differ from traditional linear videos.
It offers a world of opportunities and gives you the chance to generate leads. Depending on how you use interactive video, you will have different results.
Here are just a handful of the possibilities: 
Quizzes: Can gather valuable information about your audience. It can be used as market research – you might have seen these on YouTube adverts. Quizzes are easy and free to build with a tool like Interact Quiz Builder.
Interactive stories: Keep your viewers engaged and hooked. You can see examples of this with  
The Choices: Stories you play.  
Gameplay: If you're trying to market your game, using an interactive video as a game could be perfect. Use this as a lead generator – don't forget to provide the way to play the app.  
One of our favourite examples of interactive videos is the Mended Little Hearts video. In this interactive video, you meet Max, a little child who has a heart condition.
You have control of the kind of world that Max lives in, depending on how much you pledge.  
This is a wonderful way to earn more donations for a valuable charity.  
User curation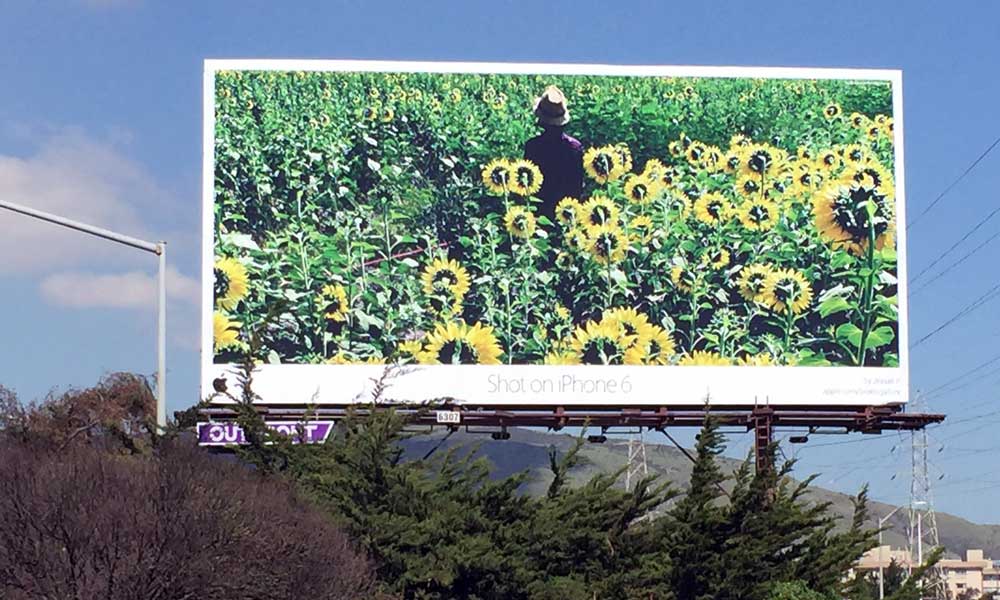 Apple has been making the most of curating and customising content. However, other social media platforms have begun to make the most of curated content.
This is definitely something that content designers need to look out for.  
Curated content is the process of filtering through all the interesting content, and only showing the best and most relevant articles and videos.
A perfect example of this is Snapchat's discover section – the content pieces shown are only ones that you are interested in.  
What this does is ensure that your audience is seeing content that they want to. As a content designer, you need to design appealing cover photos for videos and articles, that will attract them from the get-go.
This requires a delve into market research and diving into analytics. What designs and headlines get the most interaction? 
Believe it or not, curating is easier than creating – writing your own blog posts and creating your own videos takes a lot more time and effort than curating.
From a content design point of view, you should take this as an opportunity to spend more time on making it as appealing and eye-catching as possible.  
To make the most of your curated content, make sure that you're informed continuously.
Spend time sorting out, sifting, and reading pieces. Not only will this keep you up to date with various industry news, but it will also elevate your business.  
To decide what posts you decide to use, ask yourself who you are sharing it with, why it would help them, if it is a trustworthy source, and is it really worthy of a share? 
Don't use curated content that doesn't have any value.  
Personalisation  
Content is becoming more and more personal, as you might have noticed from the examples above. Personalisation in content is becoming more and more prevalent.
If it isn't personal, your users or viewers will not feel connected to and listened to.  
As a content designer, you will be able to customise layouts, graphics, and stories for your users. Overall, this ensures that your content is optimised for every single person.
Design is a crucial aspect of making the content personal – and it should never be overlooked.  
To get started with personalised content, start with your content marketing strategy. Technology is a key part of making personalisation possible – something that was hard to do. Traditional advertising cannot achieve the same effect.  
Using personalisation in your strategy can increase your audience, and increase your trust in the brand.  
Technology makes personalisation possible – it centres around the data that you collect from your website, social media channels, and other channels.
For instance, you could have designed a specific link for a client, compared to a customer. Both of these, as you know, will be completely different.  
We also recommend using surveys, social media data harvesting, remarketing, focus groups, and questionnaires.
All of which, technology has made incredibly easier. Make the most of it, and use technology to leverage your personalized content.  
You should also use SEO, which is the best way to get more personal and unique traffic to your page. This will definitely attract specific users and will have a great impact on lead generation.
Keyword research is the best way to do this, and again, using your audience research.
Making sure your landing pages are personalised to who will enter your site is crucial and it's a fairly complex task.
There are now many writing services like Studicus.com that hire niche writers and copywriters that can assist businesses with landing page personalisation, especially if you can't afford a full-time creative.
Google Glass 
Google Glass is here to stay, and this is excellent news for so many content designers and creators.
When this first emerged in 2014, it seemed the world wasn't quite ready for futuristic technology. We can only be thankful that Google didn't give up on them forever.  
The Google Glass is specially designed for business, and are basically some extraordinary glasses. They have a tiny camera and a small glass prism.
Google has stated that engineers, surgeons, and factory workers will be able to use these to display AR content.
We will dive into AR, too, but for now, let's look at the impact that Google Glass might just have.  
Google Glass is a perfect example of how technology is changing content design.
As, it's shifting to a much more personal, high-tech thing.
Google Glass is a perfect example of high technology. With a micro-projector, and can even function as a spy camera. This could be hinting at what content design has in store for us.  
Keeping up to date with industry trends is so important, and Google Glass is undoubtedly expected to create waves. Predominately with AR video.  
AR  
That brings us nicely onto AR video – an ever-growing trend in the world of content marketing and design.  
Augmented reality is an interactive experience of the real world. It's a fascinating and smart piece of technology, and it is (and continues to) shape the world of content design.
You can see just how popular it was when you remember Pokemon Go. Since then, AR has been utilised by so many companies and has even become more accessible.  
AR has the ability to catch your attention and keep it – every marketers dream.
Whether it's basic or really wild, informative, or entertaining, AR has completely changed the world of content.
With the added potential of ways to engage and excite your audience, it's definitely something you should try to dive into.  
In fact, the global augmented reality market is expected to grow to about $198 billion by 2025. However, we understand entirely that AR might not make sense for every brand or business, at least for now.  
Companies far and wide are finding ways to use augmented reality, as an added piece of technology and content to attract new customers.
Top brands have begun using AR, to leverage their business, and create more traffic to their site. For example: 
Ikea – The Swedish furniture company announces the release of Ikea Place. This app gives users the chance to see how certain pieces of furniture will look in various spaces. This has a positive effect on sales and decreases the chance of an unhappy customer – win-win.  
Sephora – In a similar way, the giant beauty brand Sephora has combined forces with AR platform Modiface. They have created Virtual Assist, which helps users scan their face, and try on various different makeup products. Again, giving users the chance to try a product before they commit.  
Pepsi Max – Do you remember when Pepsi Max rigged a London bus stop and used AR technology to bring attention to their brand? The accompanying video went viral, hitting nearly 8 million views on YouTube. Maybe you should also start to think outside the box a little bit. 
Social media Content Design 
Of course, social media has really changed the content design game. In fact, it's changed the world.
With social media platforms being used on new forms of devices – it's crucial that content designers ensure that they are reaching all angles.  
For instance, is your Facebook video compatible with phones and laptops? Does your interactive video work on multiple devices? You don't want people to feel left out.  
The truth is, coming up with content that is original and engaging for social media can seem complicated.
Obviously, you should search trending pages, and of course, engage with customers and fans.
However, designing content for platforms like Instagram is exceptionally different from creating them for Pinterest.  
Here are our top tips for designing content for each platform.  
Facebook – This social media platform leans heavily towards videos and memes. Technology has made both of these relatively easy to do. The goal is to get people sharing, liking, and commenting on your post.  
Twitter – Again, in terms of content, this platform values pictures and videos. The design should mirror your brand, and also consider what your audience wants to see.  
Instagram – Obviously, this platform is big on aesthetics. Make sure your pictures follow a theme and try not to break free from this theme. Perhaps consider using similar colours, filters of picture types.  
Pinterest – We'd shy away from using videos here. Pinterest loves Infographics and new photos. Consider what your audience wants to see when they enter your page.  
Of course, technology has brought social media into our lives, but it's also opened tonnes of opportunities to market and design content.
It's not exactly a new piece of technology, but social media updates and evolves every single day.  
Keep on the lookout for new apps, new trends, and news updates.  
VR  
Of course, we have to mention VR too. This differs from AR, in the sense that it completely immerses the user into a new world. Rather than AR, which simply adds digital elements to your world.  
We know, VR is often associated with gaming – and with good reason. However, content design for businesses can also be an option.
Why not make the most out of the incredible technology? In fact, many businesses have already decided to.  
You can use VR for training purposes. For instance, if your business needs to train an employee, you could save money and time by using VR.
Obviously, creating specific content for this is crucial. That's precisely why and how VR is shaking up the world of content design.  
National Geographic is also creating content, that is just incredible. Something that not many have seen before.
You can download the National Geographic VR app, and become part of a 360 adventure – on land, air, and sea.  
As a content designer, this might give you a few things to consider. Why not try your hand at designing content for VR? 
Mixed reality content  
We've mentioned AR and VR, but we can't leave out mixed reality content. This is a blend of mixing the physical world, with a digital world.
It's often seen as the next evolution of technology – where humans and computers can interact. 
Mixed reality is often seen as a mixture of VR and AR – and for that reason, require a special type of design process.
Mixed reality aims to anchor and interact with objects in the real world, whereas AR overlays objects.  
From a content design point of view, you need to find inventive and convincing ways for digital objects to interact with real-world objects.
This can be challenging, but the effects are entirely worth it.  
Again, mixed reality works brilliantly for training purposes. It's also a great extension to Google Glass and the Microsoft HoloLens 2, as well as other forms of technology.  
Designing content for AR, VR, and mixed reality all come with their challenges. Regardless, it's safe to say it's changing the world of content design.  
Voice recognition  
You might be wondering how voice recognition plays a part in content design.
Well, with advances in Voice Recognition technology, it's become more important than ever to create an attractive design to match.  
Not only do you have to design the voice user interfaces, but all the content that comes with tutoring those on how to use it.  
Let's use a hypothetical situation, just to help us. You have decided to use voice recognition for your business – now you have to design a video or post explaining to your social media followers how to use it.
This could be through your Instagram story or Facebook pages.  
Content design, with the combination of social media, makes every feature a double design task. One for the actual interface, webpage, or app – and another for all the content that you will post on social media.  
The takeaway: Ensure that you are optimising all pieces of content, whether it's for your app or website.
Also, you should make sure you've also created the content for social media. Consider how it will look and sound if it's valuable or shareable.  
How will you design and advertise your voice recognition feature? 
Conclusion
Arguably, the primary way that technology has changed content design, is that we now have no excuses.
There is quite literally a tool and app for everything you need – including designing.
There are no excuses as to why a graphic isn't cropped right, or the sound doesn't work on a video.  
Overall, you should see technology as an incredible way to create and share your designs. Whether it's for social media, or for marketing purposes.
Technology has given us multiple opportunities, even if we're not all experts.  
What new pieces of technology will you be diving into? 
Author Bio: Adriana Veasey is a writer and editor with a Master's degree in Marketing. She combines her passion for writing with her interest in research and creates thought-provoking content in various fields. What inspires her the most in her writing is travelling and meeting new people. She is currently a contributor at EssaysDeluxe.com.