Top 6 Things Every Retail Business Needs To Be Successful Online
When someone starts creating an online store, they focus primarily on a beautiful and functioning website, a solid marketing strategy, and a quest for customers to buy their products.
However, running an online retail business is not just that. Sure, with an online shop, you have a wide range of customers and opportunities.
Still, you also operate in an intensely competitive market.
So, to thrive, it is essential to differentiate yourself from your competitors and offer your customers precisely what they want – an excellent customer experience and unparalleled products.
That said, here are the top six things you might not have thought about before, but you need to succeed with your online store.
#1 Retail Business Insurance
Every business needs business insurance, and retail businesses are no exception.
Essential coverage for retail business offers protection from a wide range of unexpected events and accidents – from an employee injury to an accident involving a work vehicle.
Without this type of insurance, you may have to pay out of pocket for costly damages and legal claims against your company.
Moreover, as a retail store owner, you are sometimes required to have insurance to get business licenses and sell your products.
For example, platforms like Amazon demand you to have business insurance once you sell $10,000 a month for three consecutive months.
Ultimately, the right coverage enables you to focus on your business without worrying about potential disturbing scenarios.
#2 Return On Investment (ROI) Calculator
Return on investment, better known as ROI, is a key performance indicator often used by businesses to determine the profitability of an expenditure.
For a retail business, it has many advantages to offer.
The most important one relates net income to investments made in a division, giving a better measure of divisional profitability.
Using an ROI calculator, for example, you can estimate the profit or loss of your investment.
It can significantly help you understand how well your business is doing and which areas could improve to help you achieve your goals.
#3 Order Management System
Another important aspect of your online store is handling orders. Once the customer clicks the "Buy" button, their order's journey begins, and it should be, let's say, perfect.
This might not seem too demanding when you have to handle a few orders in a day. Still, it becomes a significant challenge when your sales grow, products are added to your inventory, selling channels multiply, and your customer base expands.
For this reason, it is of utter importance to have an order management system that can help you remove bottlenecks as your store grows.
#4 Product Information Management
To meet the expectations of demanding consumers and become successful, you need new strategies and ways to enhance customer engagement.
Many different types of research show that shoppers will leave your website if they do not get adequate product information.
It is crucial to feed your store with rich and accurate product information.
The easiest way to do this is by introducing a product information management system (PIM software) to help you organise and manage product data across multiple channels. 
PIM software gives your customers comprehensive information about all your products.
It allows you to change or add product information quickly, and you can also use it to cross-publish all that information on social media and other sales channels.
#5 Easy Check Out
The checkout process on your online store is the grand finale for your business and your customer.
It is where your customers finalise their choices, confirm shipping options and provide the payment.
That is why your checkout process optimisation work must be focused on eliminating all possible distractions, so shoppers can concentrate on buying the item of their choice.
Make it simple and easy.
Keep in mind that the checkout process begins at product selection and continues to the confirmation email.
#6 Incentivise Purchases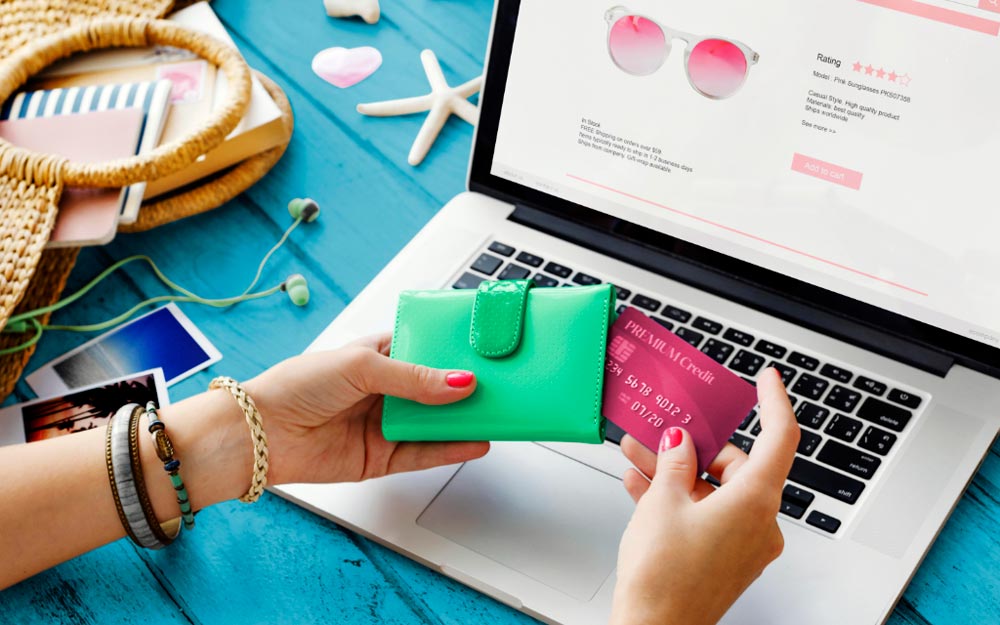 Buying a product online is risky, even for passionate online shoppers.
The customer can not see the item in person, so they have to hope that the quality of the product is as described.
That said, if your store has a limited return policy, most buyers confronted with the chance of the product not being up to their criteria will most probably abandon the purchases.
To overcome this, you must build customer trust and incentivise purchases.
Offering generous return and money-back guarantee policies is the best way to build a successful store.
Allowing your customers to return an item if they change their mind or not match the product description will show them that you are a trustworthy brand and that you want to provide your buyers with value.
Another idea you can use for incentivising purchases is offering free shipping, promotion, custom orders, and so on.
The Bottom Line
Most retail online businesses do not become successful overnight.
It takes time and hard work to figure out how to market your products best, establish effective systems to manage and ship orders and work on the behind-the-scenes parts.
Even if it might seem overwhelming, you do not necessarily have to tackle everything simultaneously.
What you can do is continually assess your shop's performance and user experience and opt for making regular improvements that will ultimately lead to bigger winnings.