Approaching Prospective Clients on LinkedIn as a Graphic Designer
The most common fear that companies have while hiring a graphic designer is how will they track your work or if you will deliver what you promised. 
You have to gain their confidence and successfully eliminate their fears. 
Once it gets out that you are a reliable designer to work with, work will start reeling in. It's only challenging to get the first few elusive clients.
Clients want to know that they are getting the bang for their buck so always keep this in mind while communicating with them. 
But before you get the chance to build your reputation, it is crucial to build your clientele in the first place. 
With over 135 million professionals and over 77% of recruiters, LinkedIn has emerged as one of the best platforms and networking platforms to find prospective clients in today's world. 
If you're a freelance graphic designer, you need to explore this marketplace.
So here are some tips you can follow to approach prospective clients on LinkedIn:
Identify your key demographic
As a graphic designer, you have specific skills and certain limitations. It is crucial to identify clients that require a graphic designer with your skillset, so you only utilise your time pursuing them.
Focus on the industries you are interested in. For instance, if you have experience in advertising, try to focus on clients who are part of this industry.
Remember that a large amount of your revenue will be generated through a small percentage of critical clients – while others will only add around 20% to your total income.
This small percentage of key clients is whom you need to identify and approach.
Go through the profile of prospective clients and focus on creating a targeted inbound strategy. 
If you are still unsure whether you should target a specific client, ask yourself if you would hire yourself based on what you are demanding as payment and the service you will be providing.
Identify your core market segment
You will be able to find work in different market segments, and each of these segments will come with their various challenges. 
Each segment will lead you down different goals and will have you work on mixed content.
For instance, An enterprise SaaS might want website creatives while a business owner would want some print designs for a conference.
It is up to you to decide which segment suits you best. 
Look at the portfolio that you have built and ask yourself, what work is best suitable for you. 
And if you think that you have the experience and capability to work universally for any market segment, you will be faced with countless challenges.
So, it is better to stick with a core market segment and approach clients based on your portfolio and experience.‍
You can use LinkedIn's amazing sales navigator tool to build a list of decision-makers based on your key demographic and your target market segment. 
There is a one-month free trial that you can use to get the hang of the tool.
This tool lets you connect with prospective clients, and you can get several search results for your lead generation.
There are apps that you can use to connect with your target audience. One such app is Orca. 
You can create campaigns through this app and target your audience based on your LinkedIn profile's 1st Connections, your selected industry, and location.
Another fantastic way of engaging with prospective clients is through shared LinkedIn groups.
Search for the groups joined by your target clients. Start joining these groups, preferably the ones that fit your target audience. 
LinkedIn lets you join up to 50 groups. Being active in these groups can provide you with the opportunity to get on the radar of your prospects. It is also an incredible way to build credibility.
Create the perfect pitch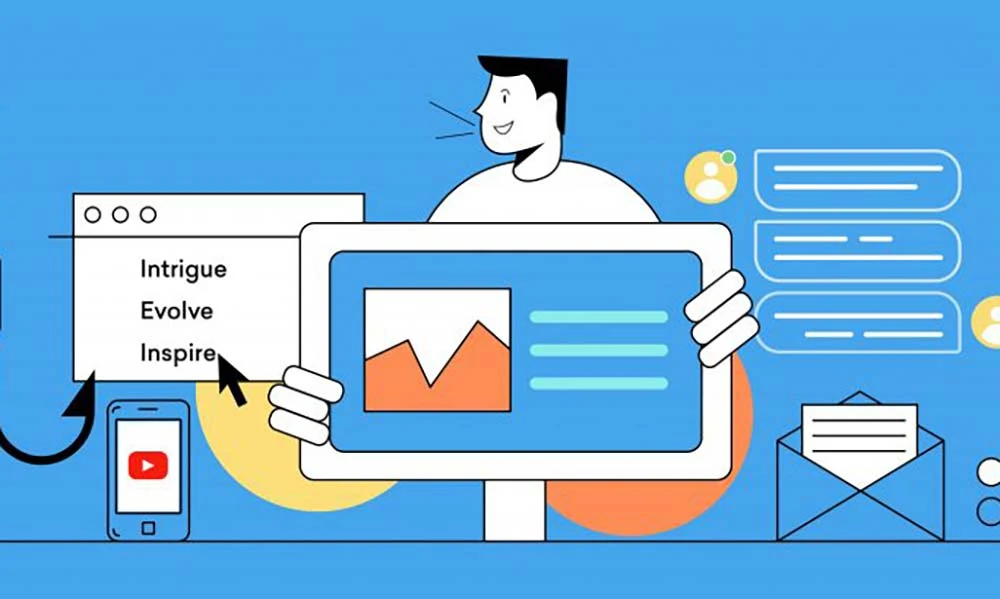 You've identified your target audience; now it's time to create the perfect pitch.
A unique pitch will get you noticed immediately. 
Keep the pitch short and sweet and maintain a respectful tone throughout your message. Put your ideas out there and leave nothing to be read between the lines.
Play to your strengths while writing your pitch. 
A generic message asking a prospective client to give you their business is never going to work. 
You have to show them why they should employ you and not somebody else. These are two examples of pitches:
A soft approach pitch:
Hello, _First name_,
I have been involved with advertising for a long time and now switching to freelancing. I just wanted to introduce myself and share my portfolio with you as I think it might be of interest to you.
Also, it looks like you are based in San Francisco, which is incidentally where I am from too.
Follow up:
Glad we connected, let me know if you want to talk anytime soon. I can also share my work through email if you prefer.
A hard approach pitch
Hello, _First name_,
I have reached out to see if you might require a graphic designer. I have extensive experience in advertising, and you can visit my profile to see the amazing clients I have been associated with in the past.
I am also based in San Francisco, and if you allow me, I could come down to personally present some mockups.
Follow up:
Glad we connected, let me know if you want to talk anytime soon. I can also share my work through email if you prefer. If you are busy, maybe you can point me towards someone else on your team I can share my portfolio with?
Use InMail to approach potential clients who are not your connection on LinkedIn 
Now that you have identified your potential clientele and prepared a pitch, the next thing to do is pitch to them and see if they'll be interested in hiring your services.
9/10 times, you will find that your potential clients are not in your LinkedIn network. In such a scenario, you are left with two options:
Send them a connection request. Once they accept it, you can send them a targeted message to gauge their interest in your services.
Send them an InMail. Available only to the premium users of LinkedIn, InMail is a messaging tool through which you can send direct messages to another LinkedIn member that you're not connected to.
Seeing as to how the likelihood of your potential clients accepting your LinkedIn is extremely thin, it is wise to get yourself a premium membership. 
Doing this will eliminate the need to waste precious time on counting down the days until your connection request gets accepted.
Seen as a handy tool in a professional's kitty, InMail helps you shoot messages and connect with prospective clients. 
With up to 200 characters for the subject line and up to 1900 characters for the body, you can send eye-grabbing messages to your prospects directly.
These LinkedIn statistics show that the InMail response rate is three times higher than a regular email. 
However, every account only gets a limited quantity of InMail each month. So You must send quality messages to a select few people.
Personalise each message according to whom you are sending it to. 
Start by writing an attractive subject line. Including business topics will grab their attention for sure. Keep your message brief, 150 words or less is the sweet spot you should be aiming for.
Follow up
While generating leads, you will have to send countless messages and most will often go unreplied. 
Don't lose heart if you are not getting as many replies as you expected. If you can convert even 2 per cent of the messages you sent in the beginning, it will be a considerable feat!
Learn from your mistakes and keep evolving your pitch to see what gets a maximum response. Slowly your conversion rates will be at 10% without you even noticing.
If you want to accelerate the process, you have to manually follow-up to the messages you have been putting out.
Aim for sending two follow up messages at the least. Space the messages out a week then a month apart.
The pitch should be the first message, and you should follow up with a softer similar message. 
If you still don't get a reply, try one last time by thanking them for connecting with you and preferably ask for their email.‍
Conclusion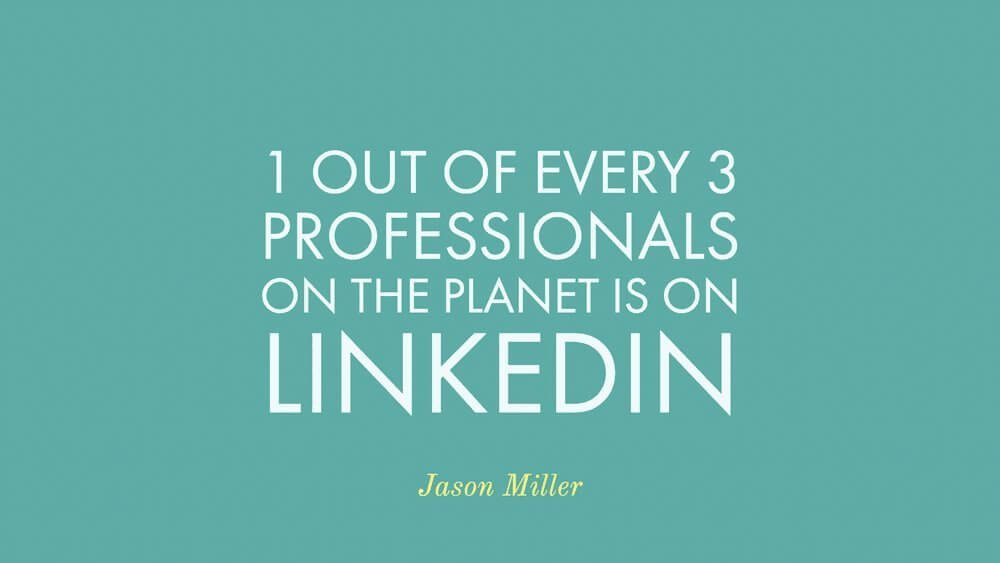 Even if you don't have a stellar graphic design resume (though it will certainly help), you can build an extensive clientele on LinkedIn. 
All you need to know is where to look. It is an untapped resource waiting to be discovered by graphic designers like yourself.
Let's look back at how you should approach prospective clients on LinkedIn as a graphic designer:
Identify the key demographic and only focus your time and resources on this audience.
Identify your core market segment, so you know what sectors you need to target.
Start finding customers on LinkedIn once you have identified your market and the type of clients you want to work for. Use shared LinkedIn groups to target clients.
Draft the perfect pitch and start pitching your services to your prospective clients.
Keep following up if you do not get a reply straight away. Send at least two follow up messages.
Use InMail to pitch to potential clients who are not in your network.
Author Bio: Aditya Sharma – On a quest to help professionals across the world land their dream jobs, Aditya lives and breathes Hiration — an AI-powered online resume builder and platform to help job-seekers find their way in the treacherous job market — where he's a Co-Founder and the unofficial CPO (Chief Problem-solving Officer). He likes to code away his days and nights when he's not busy disrupting the career space.