How to Create a Product Marketing Strategy to Grow your Brand
Marketing is everything. It is something the sooner we understand, the better it is for us. It is pivotal in driving more leads to maximise your revenues while becoming a profitable product company.
The Harvard Business School has presented that most companies face one common problem when launching any product: complete inappropriate preparation for marketing their product.
The product owners fail to focus on the practical market segmentation mechanism, which compromises the expected results, and users fail to learn about the product. This is a potential reason so many products fail to reach their target audience and make the right profits because of improper preparation in a product marketing strategy.
There could be a plethora of reasons why a product fails to make the correct type of boost. However, marketing efforts are the most significant reason for a failed marketing strategy.
This is something nobody wants but eventually gets because of inappropriate structuring of campaigns and a lot of unfavourable odds.
Understanding Product Marketing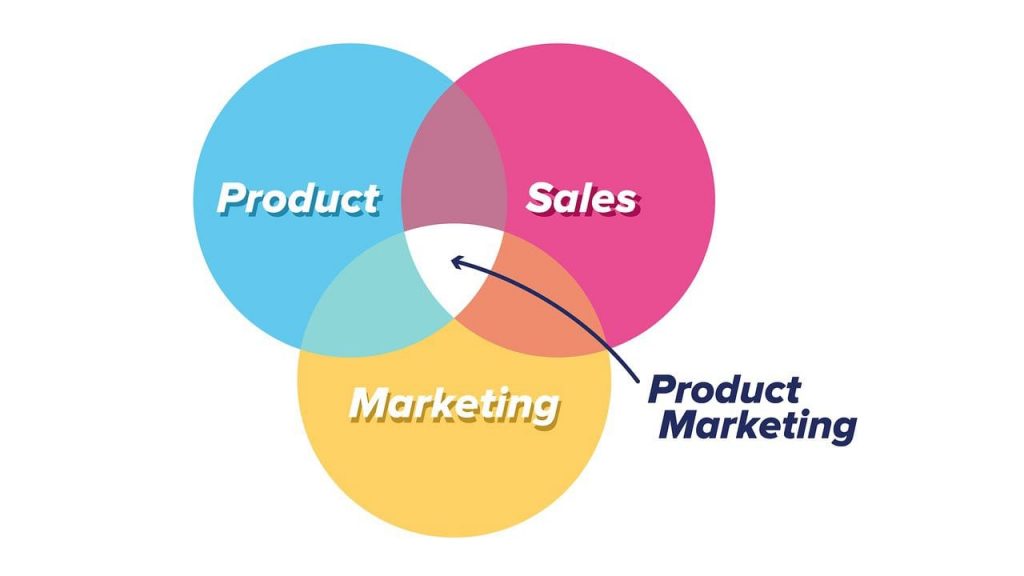 Whenever you prepare or develop a new product, you need to bring that product to the market when the efforts that you will be made to advertise your product is everything that comes under a product marketing strategy.
Perhaps understanding product marketing also becomes convenient as a solid drive to understand the customer's need for the product. Through this, you will be able to gauge the technique and strategy as to how you will be targeting your customers for the product.
It doesn't matter if this is your first product or if you have launched various products in the past; a good product marketing strategy requires a solid marketing plan to make it successful.
The Framework of Product Marketing
All successful companies have one thing at the core: an efficient product marketing strategy. Every team plays a vital role in helping a company reach its objectives and make profits by involving different marketing, sales, and customer service teams.
This is where the product marketing framework comes in and plays its efficient role. To define the fundamental phases of product marketing, you must acquaint yourself. These phases are as follows, discover, strategise, define, get ready, and grow.
The first is Discover, where you will gather all the relevant information and insights for your hypothesis. This is where you will involve and focus on customer feedback to improve yourself and the market competition that is continuously thriving for critical elements involved in the process.
Nothing comes without a strategy. Defining your approach will continue to harness your plan and help you achieve your result. Similarly, for your product marketing, devising a strategy is a crucial factor for your growth.
The next thing is to define your product marketing strategy and approach. Here you will be clearing your thoughts on the marketing personas you will initiate and implement in your overall strategy. This will help you discover each stage to better shape your customer journey and develop comprehensive communications.
Now that you have defined your marketing persona and customer journey along with devising the medium used for it, the next thing is to get set for the overall work and utilise all the sessions that will work exclusively for your marketing campaigns.
The last fundamental to focus on is to grow stupendously for it. Here the post-launching process needs to kick in right at the moment. It also ensures that your product continues to evolve and flourish in the market.
Critical Steps of a Product Marketing Strategy
When you are ready with your product and planning on marketing your product to the audience. The critical steps that you will be focusing on and integrating into your campaign are as follows;
Before your dive directly into product marketing, it is paramount to think about conducting product research which is one of the critical steps. This is where you will do all the helpful research about the product. This step generally begins weeks or months before the product launch. The marketers directly align with the product developers to understand the product and create a campaign that works.
Another critical step worthy of your consideration is to define a product story. Remember, launching a digital or traditional product requires something which is a story to connect with its consumer base. This is where the consumers of the potential product will find potential knowledge about the product as to how it will help them and create better opportunities for them. In addition, you will also be mentioning the specific points regarding the competitor's analysis of a particular product.
The next is to devise a creative plan for product-based content to elevate your marketing strategy and breed results for you correctly. For this, the product marketers will need to create marketing copies for A/B testing. For example, creating blogs, landing pages, and case studies will describe your marketing efforts in a result-driven manner.
The next step is to devise a product launch plan where one needs to define the complete process by working on the last stage of the marketing process.
When the product is finally launched in the market, starting or executing your marketing campaigns will be the best way to kick-start your journey to make the overall marketing process scalable.
Harnessing the power of community engagement for maximising your reach for the product is the next big thing to avail yourself of benefits from. The marketing team must collaborate with partners or influencers to increase product awareness.
Working on sales enablement is the next critical thing to focus on, and this is where the marketing team will connect with the sales team to create more solid and subtle business opportunities. By this, they will be able to meet the marketing team's requirements while achieving the results.
Pivotal Advantages of Product Marketing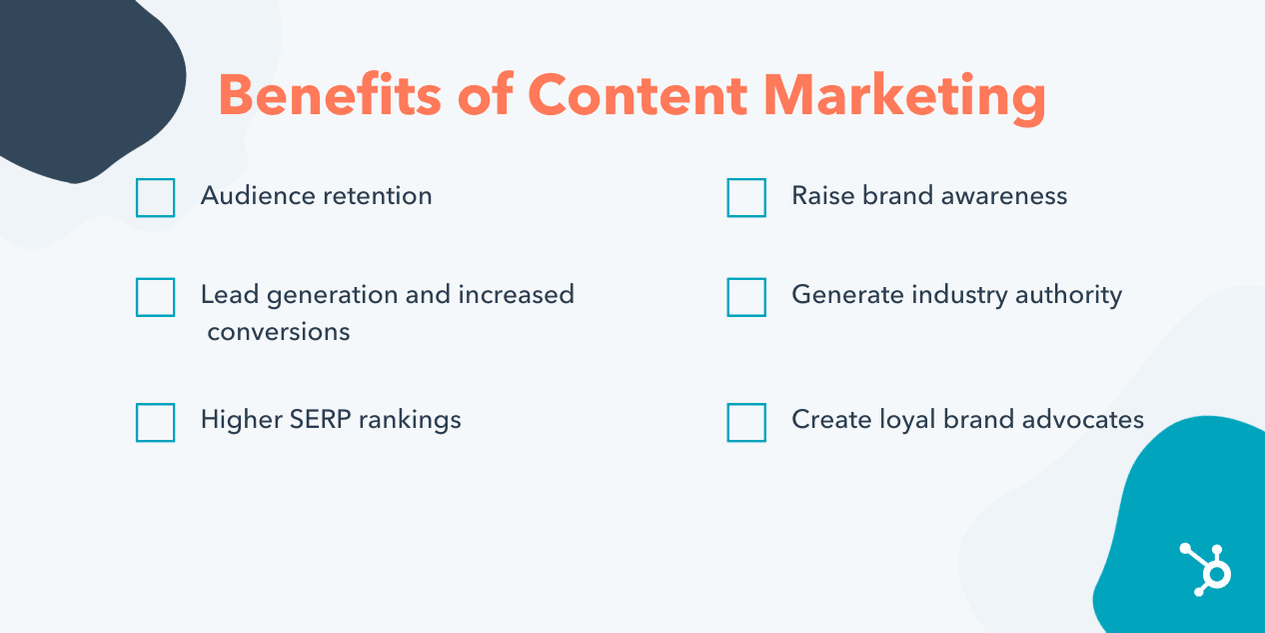 No matter what you probably think of, the actual or primary benefit of doing product marketing is to increase leads and eventually aid conversion or maximise the sales funnel.
However, if you probably hit the right buttons and effectively harness the product marketing strategy, the benefits are unimaginable and may be entirely game-changing.
Product marketing helps in remarkable ways. From helping your product to genuinely makes the correct position in the market along with the successful targeting and ensuring no vague or waste approaches in the advertisements.
This is where you fill all the gaps and empty spaces in your product market while standing out from your competition within the market. However, it is also pivotal to understand how you will target your customer base.
Indeed, the best way for this is by knowing your audience, their buying or spending behaviour, or the potential reasons leading them to make purchases. With this being said, here are some of the prominent reasons why you should be focusing on product marketing strategy;
If you want to increase your product value proposition, product marketing is an excellent option by working on buyer personas. According to Emerald Insight, working efficiently on product marketing will help you understand new insights. As in this case, the leading companies in the world use these to increase their product horizons.
Harnessing the incredible prowess of social media platforms to market your product ensures that you are attracting a massive chunk of targeted or segmented audience to your product, which genuinely aids your marketing drives.
Another channel to leverage is personal selling which is efficient and result-driven to help your increase revenue and promote your product like never before.
The product marketing drive is for publicity – by any means, and this aims to sufficiently increase your product awareness and eventually impact the sales funnel.
The following method to use is sales promotion. When you do this, you get more customers who will buy your product immediately after seeing your advert.
Product marketing offers something that you are genuinely aiming to target. For instance, it allows you to use better metrics tracking by which they narrow the marketing efforts and make the evaluation better and more efficient.
You can balance and strengthen product marketing by leveraging their incredible synergy to increase your advertisement results.
Some Top-Notch Examples of Product Marketing
There could be many ways to start your product marketing efforts and achieve the desired results within no time. However, it is equally important to understand the perfect examples of some top companies or brands using to market their products in game-changing ways.
These result-driven examples will help you devise an ideal plan for your product launch and get excellent results within no time.
1 – MailChimp
Who doesn't know about MailChimp? Well, it is one of the most incredible email marketing tools too, which has genuinely attracted the customer base from all over the world – and all praise to their product marketing team.
It is a one-in-all marketing tool which never portrayed itself as a free marketing tool. Instead, their marketing team identified that the customers are using this product to grow and expand their business.
So, this is where the marketing team leverages the benefit that the tool is actually providing to the users and eventually uses a concept of their product as the one designed and developed for businesses to grow and expand incrementally in today's digital age.
2 – Coca-Cola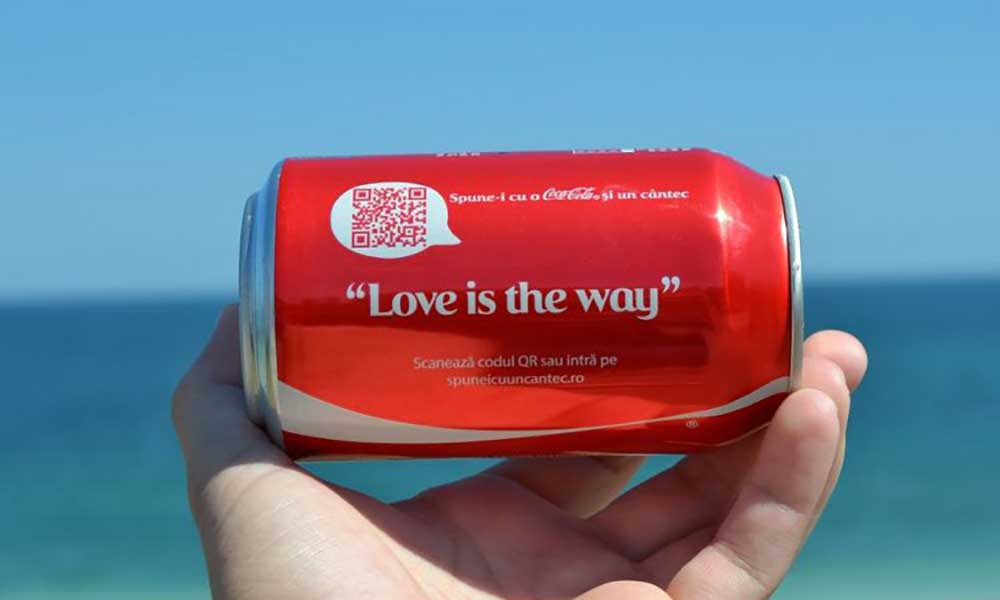 Coca-Cola has always been a brand to learn marketing from. The product marketing team at Coca-Cola has been game-changing as they always position themselves right on the spot without making any errors.
For decades, their product marketing game has always been high. This is probably why this Coca-Cola has become the go-to soda or cola for people. And perhaps it is one of the reasons this brand has become a reason with global recognition.
3 – Apple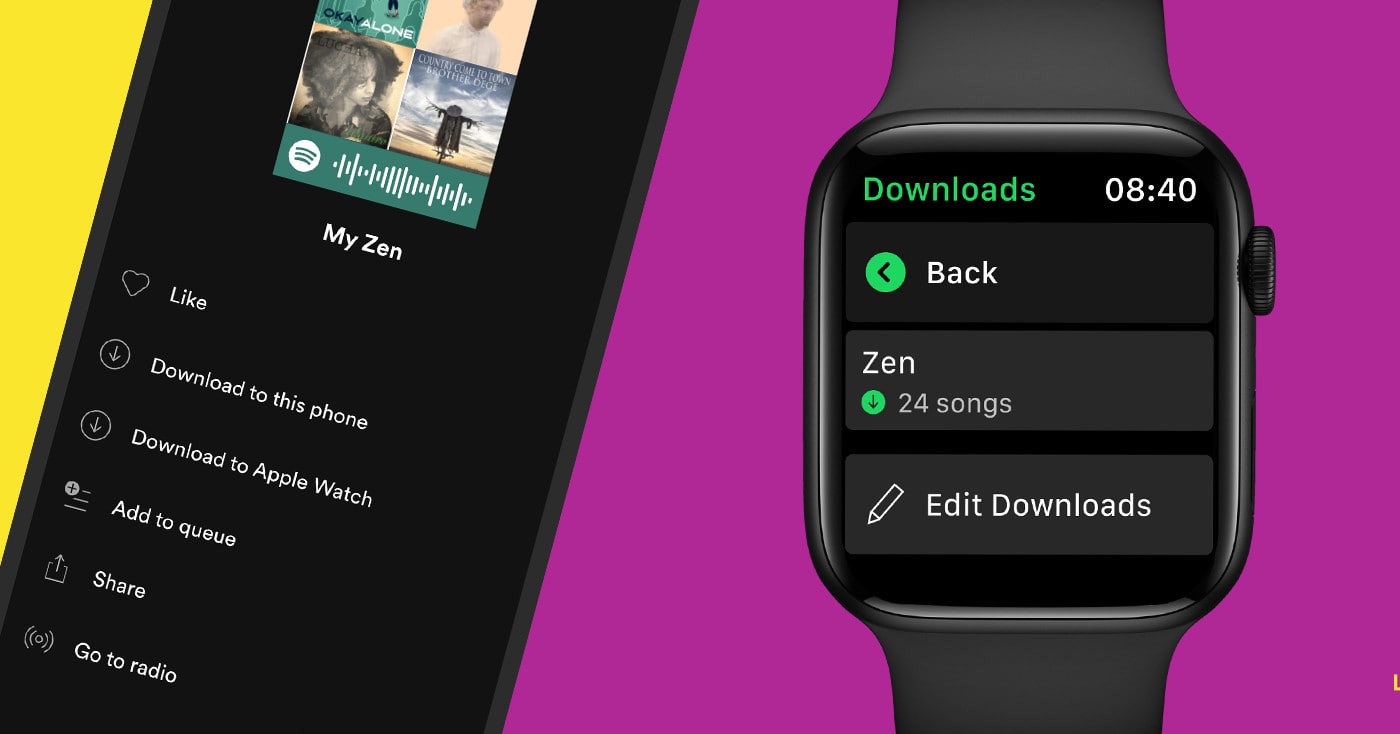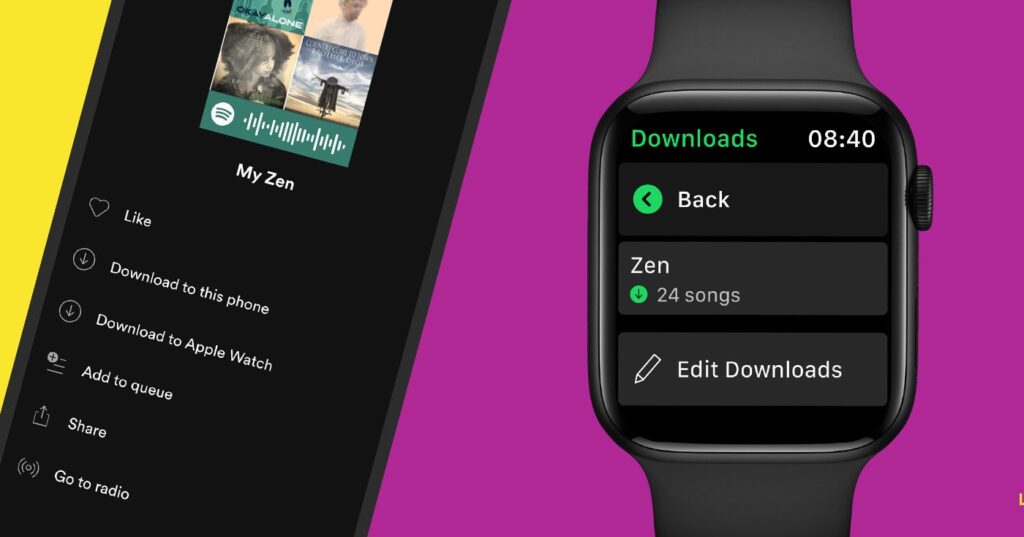 Apple is another brand that has taken product marketing to a new level. Before marketing every new device that Apple brings into the market, there has been a rigorous research process.
Their product marketing strategy has been tremendous, ensuring customers remain loyal to the brand. For this, they focus on community building that allows people to stay connected to their brand regardless of all the options.
4 – Tesla
When anyone thinks of Tesla, the first thing that hits the mind is the beautiful concept of electric cars, clean energy, and efficient use of solar power.
These are the keywords that have great alignment with human minds. For this, it is paramount to build a strong brand identity that they have achieved with their marketing strategy and high-class brand statement.
As for the concerned product marketing example, the brand is doing something extra. They have a target audience that cares and thinks about the clean environment and utilising the best of what a human can do.
5 – Unsplash
Unsplash is another beautiful example of product marketing. We all know Unsplash as a simple photo-picture sharing website where photographers upload their pictures or videos from where anyone can download them for free. Not everyone understands the marketing strategy that helps them achieve the top position for getting top-quality pictures.
But it would help if you thought about how an accessible website markets its product. It is essential to go down a little deeper to unveil the real reasons behind the overall strive.
Initially, the first collection of pictures of over 30,000 was gathered and launched in a book to make some accessibility for the worldwide photography community.
For this, they leveraged a video concept to explain the message behind this strive. And that video helped them raise over $100,000 in revenue with a target amount to achieve was $25,000.
5 Ways to Expand Business with Product Marketing Strategies
Here are the best ways to grow your business exponentially with the right product marketing strategies.
1 – Harness Content Marketing
Little do people focus on increasing their content marketing efforts? And this is a pitfall they eventually fall into. Beyond all doubts, content marketing makes an incredible impact on your product's market.
However, it is crucial to integrate the following elements of content marketing into your product marketing strategy. For instance, blog posts, videos, podcasts, infographics, white papers, and downloadable guides are mandatory.
Moreover, it is also significant to make your content marketing strategy unique and compelling. It would be best to highlight what customers are looking for, push on the pain points, create a storytelling manner to compel your audience, and offer solutions to their problems through your product.
2 – Produce a Product Launch Plan
Gartner presented a solid analysis showing that approximately 45% of product launches don't go as planned, leading to poor results. But this is the case with just 45% of the total planned campaigns, and not everyone becomes a victim of the pitfall.
So, there is some silver lining for you. Yes, indeed.
Your product marketing plan must simultaneously be clear, succinct, and practical for desirable results. It should have clear objectives regarding the pre-launch preparations, launch efforts, and post-launch strives. So, let's learn more about this;
When we talk about the pre-launch process, it talks about the concentration of research and development. This is where you gauge and analyse the consumer behaviour, their demands, or who your consumer base would be. Your strategy must also focus on the target audience you're catering to.
The next is the launch process; it is precisely the place to initiate your efforts for the right audience to come into action. For this, you will choose the right channels while harnessing multiple platforms' power to make your product launch successful.
Then we move to the next phase, which is the post-launch efforts. This is the process where you evaluate all the targets that you have made and analyse how your marketing endeavours worked for everyone.
3 – Retargeting is Result-Driven
How often do you focus on retargeting your existing customers? Not much? This is where you need to focus next time to make your product marketing strategy work and be result-driven.
Remember that your existing customers are always your prime source of product success if you want to maximise revenue. A case study by Bain & Company validates that retaining your existing customers has the potential to increase your profits to 95%.
As for your product marketing in the current times, retargeting your existing customers can be highly beneficial. With this said, here are a few ways with which you can do to get the desired results;
The first strategy is to create a custom ad campaign for your new and existing customers. This will help you create customer loyalty for your brand as well as increase customer satisfaction at the same time.
Harnessing the power of email marketing and setting up a campaign for your product marketing will undoubtedly help you achieve the expected results. For example, you will need to focus on customer segmentation to help create campaigns for different customer sectors.
When using a retargeting campaign in your product marketing strategy, it is crucial to focus on aggressive bidding. Why? Because the chances of existing customer conversion are more significant than the new ones.
4 – Highlight Customer Pain Points
Successful businesses are the ones who address or highlight their customers' needs. You must focus on this value proposition and use it thoroughly when marketing your products or services.
Whether you opt for paid advertisement for fast results or organic marketing from any SEO Company in the UK, highlighting the customers' pain points in your marketing or advertisement efforts will help you achieve the results.
Furthermore, it will help you take action in favour of your product. Why? Because they the relief through your product, this will enhance your customer funnel and improve conversion rates impeccably.
5 – Work on Product Positioning
Many companies launched products and still rely on the same tactics and techniques with their new launches. The moment of surprise hits them real hard when they get to know that the old strategies have miserably failed to achieve the results.
So, what is the key to learning here?
It is to devise and create a strategy before you move forward with the launch. This will help you choose the market wisely while ensuring that marketing tactics are appropriately used to deliver outstanding results.
The older worked or proven techniques might not work for you in modern times. So, it is pivotal to focus on creating a uniquely valuable product positioning drive to achieve your desired results. For this, here are some questions to ask yourself which will help in better final results;
The first is to answer the actual cause of creating the product.
This question will help you understand the exact reason that leads to the creation of a product; hence, you can create a marketing strategy accordingly.
You can also harness the product's potential benefits to deliver customers' pain points.
The next is to gauge what makes this product stand out.
Hence, this will help reposition your product in the changing global market. Moreover, you will also directly target the audience for which the product has been designed or created.
The Final Words
Product marketing strategy is your star to success. It helps you ensure that your product development, customer analysis, and product launch process are adequately met and succeed simultaneously.
This will undoubtedly help you market your product in the best way and increase the chances of your product's success. So, in a nutshell, as long as you have a solid product marketing strategy and approach, you are doing it right and increasing your chances for product success.