How To Create the Perfect Product Label Design and the Benefits It Brings
Product label design can make or break a product's success. 
Your product may be revolutionary, but if it's sitting on the shelf and doesn't grab the attention of those passing by, it's a lost opportunity. 
To drill this point home, even more, over 70% of purchasing decisions are made in-store. 
Regardless of the medium, a good product label can get your product into the basket of retail shoppers. 
When done well, an excellent product label influences the buyer's decision while perfectly echoing the branding of the company behind it. 
But there's more to a label design than just putting the company name, logo, slogan and the name of the product on there. 
Your label design is what pushes your brand's values through the product and onto the customer. 
Below are some common (and not-so-common) tips for creating compelling product label design. 
Have all your research in front of you
The first step to creating a quality product label is to, without a doubt, have a clear, concise and detailed design brief from your client. 
That you, you'll know what you're designing for and whom you want to see the label. 
That is, what do the brand and the product stand for. What makes it unique, and how is this product different from its competitors?
Is the product being labelled and marketed as a stand-alone product (like Crocs, Michelin, Dyson), or is it being labelled as part of a brand that pushes its values into an entire product range (Apple, Gucci, Levis)?
When you know this, you know what your label has to say. 
Next, you need to establish who will be reading the label and research the product's target audience.
What is their:
Age
Gender
Education
Income
Values
Pain Points
There's a lot more to knowing your target audience than these half-dozen dot points, and the more you know about them, the better. 
That's because you can then tailor the message of your product label to them, and appeal to what they're sensitive to. 
For example, if your product is being marketed as a high-end product, creating a label that emphasises affordability isn't going to resonate with consumers. 
At this point, it's also essential to assess what your competitors are doing. 
Not to copy them exactly, but see how they're doing what you're trying to do.
We're certainly not advocating plagiarism by any means, but there are design elements that are pretty common among most labels that you can utilise and build on for your own label designs. – Design Crowd
Try not to think of just direct competitors (Rolex vs Cartier) but also indirect competitors with different value propositions (Cartier vs Casio). 
By assessing indirect competitors, you may find inspiration in how they present their product (and brand's) USPs on their label. 
You'll also avoid creating something too similar, and you'll know how these other brands are using their labels to appeal to their ideal customers.
Know the bigger picture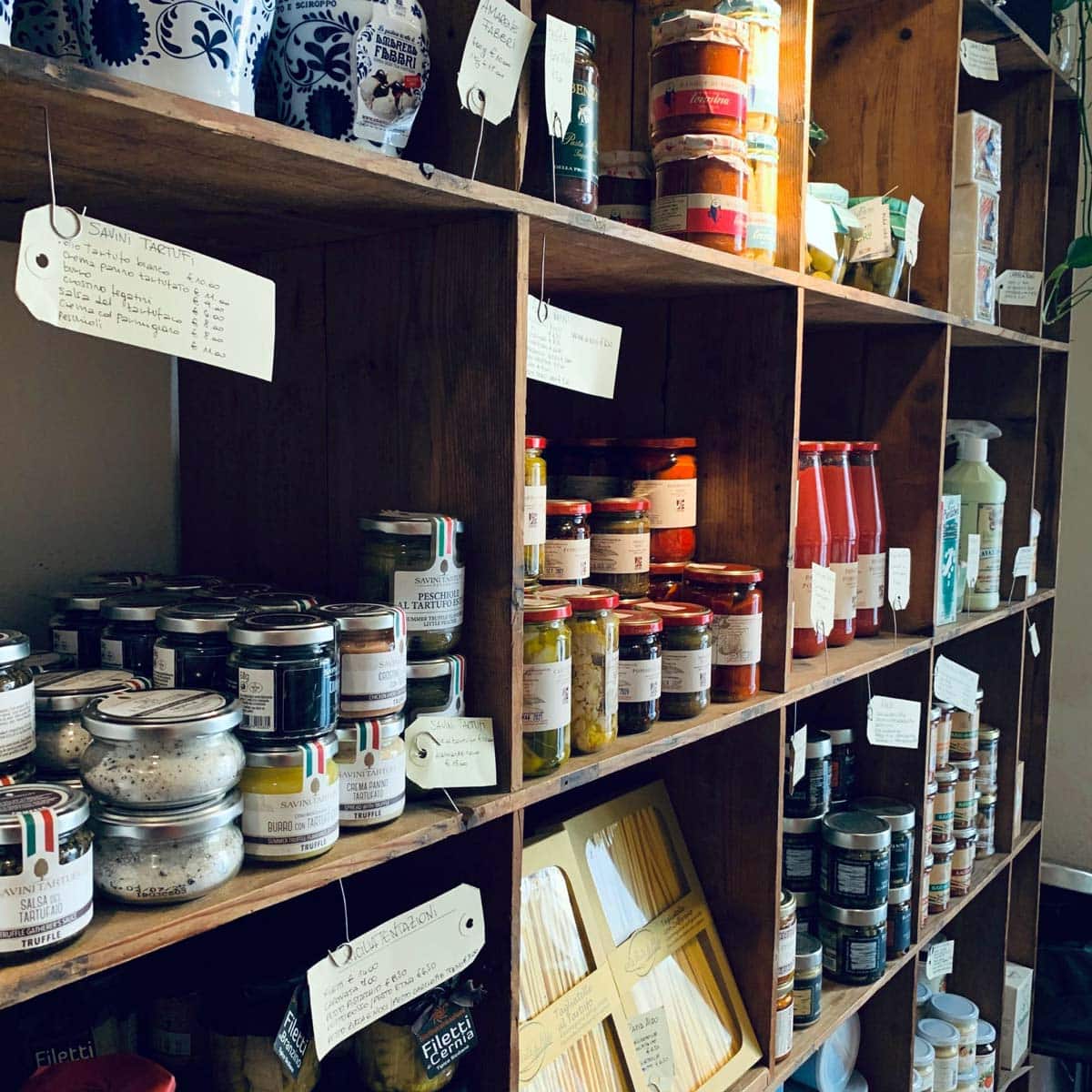 Rather than considering this task as 'designing a product label', consider it more akin to 'designing the visual identifier between a consumer and a brand'. 
The first step to this is having good communication between you (the designer) and the client (brand owner/manager). 
Work with them to learn about:
The brand's values, as well as the product's values. As you read earlier, the USPs of the product and the brand can help define what mood, colours or features to mention on your label design. 
Existing label and logo designs of other products in the range. If your product is part of a set or a range, it's label must fit in with the label design of the rest of the range. Similarly, if the label is being redesigned, you may have design restrictions as not to create something too 'new'.
Legal requirements. Alcohols have certain labelling ingredients, as do food and electrical products and products with hazardous ingredients. This will all impact the overall design of your label. 
Selling locations. If the product is being sold online, then your label may not have to 'market' the product as much, but rather solidify a user's buying decision. If it's being sold in a department store, it should stand out from the competition. 
Any other requirements the client has. Your client may want to take the design in a specific direction or reference where the product is made, so it's important to remember that. 
Armed with the above information, you can now get started on the creative design process of your label. 
Consider the packaging materials
It's not uncommon for a brand to reassess its labelling and packaging design after finding a new packaging supplier. 
As a result, they go (literally) back to the drawing board to design their packaging from the ground up. 
As a result, the new packaging has to be designed, but so do labels, stickers and just about all other physical branding assets. 
Therefore it's a wise move to understand what physical materials you'll be designing on. 
As a label designer, it's essential to know what options you have in front of you as your label design may also be echoed onto product packaging. 
Check the following:
Will you be able to emboss, deboss or hot stamp your design? 
Can the final label print be made with a UV gloss, in matte or high gloss?
Does the client want any of these final printing options? 
Are these creative decisions left to you?
For example, many wineries use embossing on their wine labels to add a sense of class and luxury to their branding.
Choosing a white or foil material can help your design to stand out from the packaging, while choosing a clear label material may be useful to create a custom shape or to make the label better blend in with the product's container, which can be handy if the packaging is coloured. – Creative Pro
Knowing these options can help you create a more effective and versatile label design. 
Create an information hierarchy
An information hierarchy helps you prioritise all the vital information to go onto your label design. 
Without a doubt, the product name is more important than the total weight, but both have to be on the label. 
Nutritional information, disposal guidance and other information regarding the usage can go on the back of the product. 
Slogans, logos and all the 'selling' visual information should go on the front. 
An informational hierarchy will help you figure out how vital each essential piece of information is, and then place it accordingly. 
Use colours to your advantage
Colours will be a significant role in the creation of an eye-catching and memorable product label. 
No matter the product, the brand or the material, using the right colours are critical. 
Hemp Juice has a label design that echoes the branding of their CBD oil packaging, and they use colour to associate the benefit of each product with the product itself.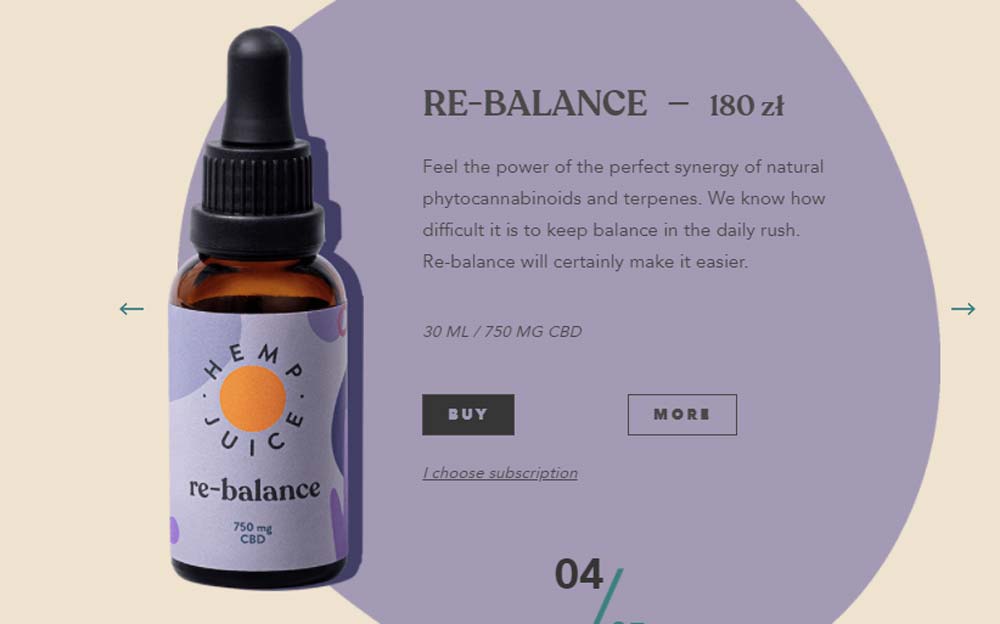 Purple is used for the spiritual 'rebalance' product as you can see below, whereas yellow is used for their CBD oil that revitalises. 
Green is used for the chill and calming type – all colours work together to form Hemp Juice's overall branding. 
The colour palette of the brand may influence your colours – that is to say, the client mightn't want the colours to steer too far from the colours that the brand already associates with. 
Alternatively, material colours and the colour of the product may limit you. 
For example, if you're designing a beer bottle label, you may have to work with brown or green, as that's the colour of the glass. 
Colour psychology comes into play a lot, too. 
If you're designing a label for a scented product, such as shampoo, you may have to consider the flavour. 
We associate apples with the colour green, strawberries with red, and (no surprises) oranges with orange. 
If your label is to mention a specific scent or taste, then you may have to include a colour so that consumers can quickly identify this. 
Moods also affect colours, or at the very least, tones and shades of colours. 
Something that uses energy or promotes strength, vibrance or vitality will benefit from bold, strong and playful colours. 
A product that promotes relaxation or tranquillity will no doubt benefit from more neutral, muted and more pastel colours. 
The values and USPs of a product can also determine what colours are used on your label design. 
For example, luxury and class are often associated with black, gold, and deep, rich colours. 
Minimalist label design works fantastically with a limit of 3 or 4 neutral colours and a single feature colour. 
Typography – the little details
A label for even the most basic product will need to have a wealth of information on it. 
Presenting this information in the right way is the essence of label design, and using the right font to do so is paramount. 
Your label will benefit from using several types of complementary fonts. 
One type for the brand and product name, and another for the slogan, should there be one. 
A third font that's easily read should be used to make it as easy as possible for all necessary information such as ingredients and warnings to be read.  
A custom typeface is a powerful way to stand out on shelves and be remembered. 
Consider this if you get stuck trying to find the best fonts, as the font will end up being something just as unique as the product it's selling. 
To convert your text to outlines, first make sure you spell-check all your wording, maybe even getting another person to check it as well before signing anything off. – Fast Labels
USPs are vital to effective label design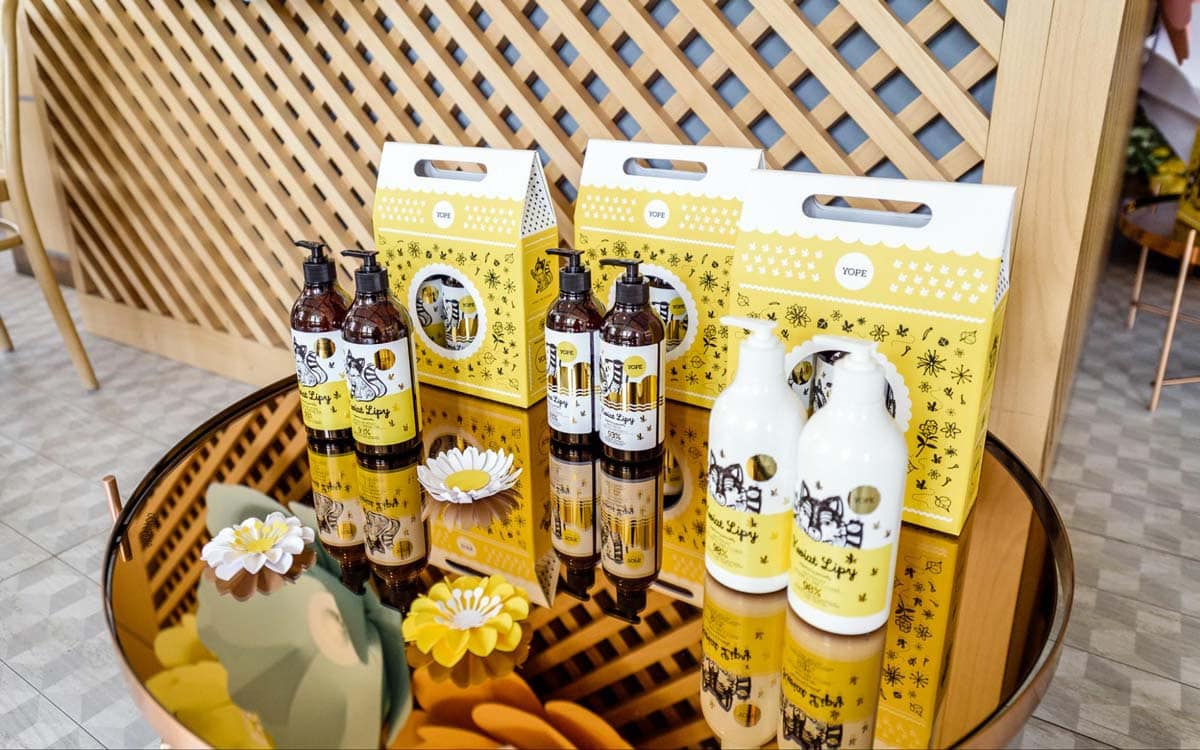 The unique selling points of the product are the main reasons that a person will buy a product. 
Unique selling points solve a customer's problems, while also appealing to senses that help them make a decision. 
As a designer, you need to connect a customer with the reason to buy that product. 
Putting a USP on a product label may require help from a copywriter if you're struggling to find the right wording, or if you're limited with space. 
One thing to consider is how to present the benefit of the product, rather than the feature. 
For example, rather than using the label of a moisturiser to say 'No artificial colours', consider saying that it is 'Know what you're getting with naturally coloured with rose extract'. 
A good web host provider doesn't 'monitor its servers'. 
It reassures customers by saying "your website will never go down so staff can always work".
The label for a single energy shot doesn't explain the health benefits, but rather the immediate benefit, as well as how easy the product is to 'grab and go'. 
It's factors like this that ultimately help affect what value propositions to place on your label.  
Other visuals
The 'juicy' part of your label design is the visual elements you'll use and exactly how you'll use them. 
Typography and colours are essential, but for most designers of any medium, it's the visual elements that bring the fun. 
'Visual elements' include things such as pictures, illustrations, custom QR Codes and other shapes that help identify a product's label. 
The coffee packaging from Raven Coffeepicture below is a fine example of illustrations and colour being used to tie together multiple products from the same brand. 
Pictures are a powerful way of quickly and efficiently delivering a motive, a feeling or a 'vibe' around a label. 
Images can do this in a way that text alone can't. 
For example, a clean, white bathroom makes the perfect background for the label design of a bathroom detergent. 
That's because people are visual creatures – it's quicker for us to make assumptions about a picture than it is to read the text explaining exactly what's happening.
How to Design the Perfect Product Label Infographic
Author Bio: Phil is a hairy Australian guy living in Warsaw, Poland. When he's not talking about Packhelp's custom packaging, he can be found trying not to kill his plants, hanging out with his dog or writing for his blog expatspoland.