How Much Does Mobile App Development Cost?
From ordering food to travelling around, there is an app for almost everything.
Whether it's communication, business, food, sports or anything, you are just a download away for all your needs.
Being app users, we only have to install, and there we go.
However, when it comes to a business looking for mobile app development, the process gets challenging.
Businesses always take the app development process as a strategic approach that can be a cost-effective investment and offer all-in-one options to minimise chances of market failure.
Many businesses plan to offer services with mobile and estimate their app development cost.
There is no specific cost for app development.
The price depends on certain factors, including app features, design, type, technology stack, platform, etc.
This article will help you to get a brief extract of app development costs. Let's read it all in detail.
Factors that Determine App Development Cost
Types of Mobile Applications
Mobile Game
Social Networking
On-demand
Mobile Game App Development Cost
Simple mobile game for Android or iOS – $25k to $50k
Small mobile game for Android or iOS – $50k to $80k
Medium mobile game for Android or iOS – $80k to $120k
Large mobile game for Android or iOS – $120k – $250k
Complex mobile game for Android or iOS – $250k – $1MM+
These are just estimated figures; however, the precise development cost of your mobile game application largely depends on your selected features and complexity.
A few more considerations might affect your cost, including game genres, design, and graphics (2D or 3D).
Social Networking App Development Costs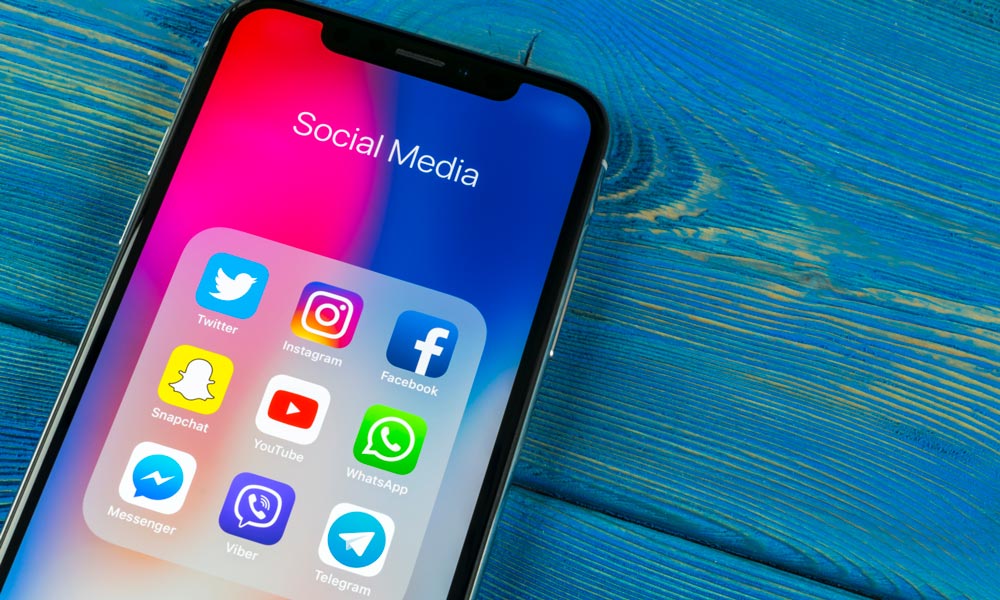 Social networking apps are pretty complicated and extensive.
These apps involve social interaction through photos, text, and videos, enabling users to make friends.
Facebook, Instagram, Twitter, WhatsApp, and Snapchat all are examples of social networking applications.
Dating apps are also included in the social networking category.
Social app costs vary and depend on the data limitation, features, and design.
However, a fundamental development cost structure for a simple social networking app is given below:
Type: Social Networking, Dating, "Matching"
Cost: $150,000 – $500,000
Examples: Facebook, Snapchat, Tinder
On-Demand Mobile App Design Cost
The Uber era stroked a wave of mobile-first experience, and since then, startups have been looking for on-demand app ideas to introduce services for particular user needs.
If we look into the Uber app cost, then, according to Crunchbase, the company received funding of $1,300,000 during the initial phase.
Typically, on-demand apps comprise features similar to social apps, like login, communication component chats, and calls.
On-demand apps may also have features similar to an e-commerce app, including ordering, delivery, and payment for purchasing goods and services.
Moreover, the on-demand app usually merges two apps with entirely different experiences, which separates its functionality, e.g., rider and client app in Uber.
App Cost: from $50,000 – 60,000+ (per platform)
Timeline: 5 – 7+ months
Examples: Uber, GrubHub, and more.
App Features
Each app has its requirements regarding features and platforms; therefore, it also affects the development cost.
For example, if you think your app needs a signup process that will restrict users from signing up before using your services, the subscription will be an added feature that will affect the cost.
Similarly, the more features you add, the more development cost you must pay.
Take a look at a few features and their cost estimations:
App Design
App design is crucial because it is the first thing a user notices about the app before installing it.
An app's design is the key factor that attracts the user to continue using it.
Poor app design might encourage users to stop using it, and people will never experience the features you want to convey.
Therefore, businesses should invest a lot of money in designing the app.
App design is not only about creating a flawless UX/UI.
Of course, UX/UI is an integral part of the process. Still, it also involves other considerations, which generate more traffic, convert users into leads and increase the overall ROI.
Better designs will engage more users for your app, and that's where you have to decide whether you want a designer to design your app or the developers themselves to design the app.
If you hire a professional designer, then it will not increase your development cost alone.
Other factors will impact the design cost, like the app's complexity, project size, designer's level, and location.
A simple app design will cost you less.
Remember that simple app design will only comprise standard, platform-specific elements that are quite easy to incorporate and will not take much time.
However, if you add custom elements and animations, then it will upsurge the development cost.
| Simple Design | Indermediate | Complex |
| --- | --- | --- |
| $3500-$5000 | $5000-$7000 | $10,000+ |
These are just rough figures to give you an idea.
You can get more detailed information by providing your project details to a professional app development agency.
App Platform
iOS or Android?
Your selection of platforms also influences the development cost.
Businesses decide on platforms based on the audience they want to reach.
Android and iOS differ regarding technical implementations, market share, OS versions, and various devices.
Keep in mind that if you are developing your app specifically on Android or iOS, there will be no significant difference in cost.
However, if you want an app running on both platforms, be ready to spend more.
Here is an exemplary cost representation to get you an estimate:
The average cost to develop an iOS app – is about $28k
The average cost to develop an Android app – is about $23k
The average cost to develop a Windows Phone app – is about $18k
Cost of Hiring a US App Developer – $107k / year
Technology Stack
A technology stack is required to enable the app's functionality, accessibility, and usability.
For mobile app development, the technology stack can be divided into four major areas:
Front-end Development – Belongs to the user interface for user interaction.
Backend Development – Belongs to the server for converting user input into output.
Development Platform – Refers to the place where tools, technologies, frameworks, and languages together design and develop the mobile application.
Additional Requirements – the components that affect the mobile app's performance, security, and robustness.
Technology Stack for Android App Development
Programming Languages: Java, Kotlin
Development Environment: Android Studio, Eclipse
Technology Stack for iOS App Development
Programming Languages: Swift, Objective C
Integrated Development Environment (IDE): Apple Xcode, iOS SDK, JetBrains AppCode
Hourly Cost Estimation for Technology Stack
| Platform | iOS App | Android App | Both |
| --- | --- | --- | --- |
| Backend | $5 | $5 | $10 |
| Development | $10 | $12 | $22 |
| Design/Frontend | $9 | $11 | $20 |
| QA/PM | $6 | $7 | $13 |
| Total Cost (Approx) | $30/hr | $35/hr | $65/hr |
Other Factors That Influence an App's Cost
Location
The location of your development team also impacts the app development cost.
Finding an app developer that meets your expectations and fits your budget is challenging.
However, you will find a professional app developer if you search well.
Development cost almost always varies depending on the developer's location.
Here is a brief hourly rate as per the developer's location.
| Country/Region | Average Hourly Rate |
| --- | --- |
| India | $26 |
| South America | $34 |
| Eastern Europe | $35 |
| Western Europe | $70 |
| Australia | $110 |
| North America | $168 |
Developer
One of the most critical questions determining your app development cost is who is developing your app.
You have so many options for app development.
Whether you go for a reputable app development company, a freelancer or work with some silicon giants, it's up to you.
Your developer will charge as per their reputation in the market; your app requirements will also define the cost structure.
Here is a brief cost structure of all the available options to help you make up your mind:
App Development Cost With Freelancers
You may experience a reduced cost structure when you go with this option, but there might be specific issues like lack of face-to-face communication, different time zones, etc.
The freelancer developers may charge between $2000 to $25000, depending on the app's requirements.
App Development Cost With an Agency
When you work with a professional app development agency, there are fewer chances of errors since professionals manage everything.
Reputable app agencies always take care of all the minor details like deadlines, the right functionalities, hidden costs, and more.
Most of the agencies estimate costs per unit per week.
Agencies charge almost $50 per hour or $2000 per week for less complicated projects.
Mobile app development companies like Ramotion and others may cost $75 per hour or $3000 per week for complex projects.
What do you pay attention to when using a mobile app? It is only about the design or functions, or do you keep it for its purpose without paying attention to any feature?
Mobile applications are a powerful marketing tool that makes your customers know your product. Any app features may be critical and either make the customer stay or leave. 
The question "How to create a valuable app" comes with another no less important question: "How much does it cost to build an app." 
Those two questions are interconnected because the price depends on the value which may be created when invested. So, considering these questions, let's explore all the factors comprising the value and price.
As a quick hint for further reading, remember that the average development cost may vary from $20.000 to $250.000. What a gap!
That's because mobile app development is a complicated and multi-level process, and the costs depend on all those processes. Let's focus on each of them.
Why is it worth investing in mobile app development?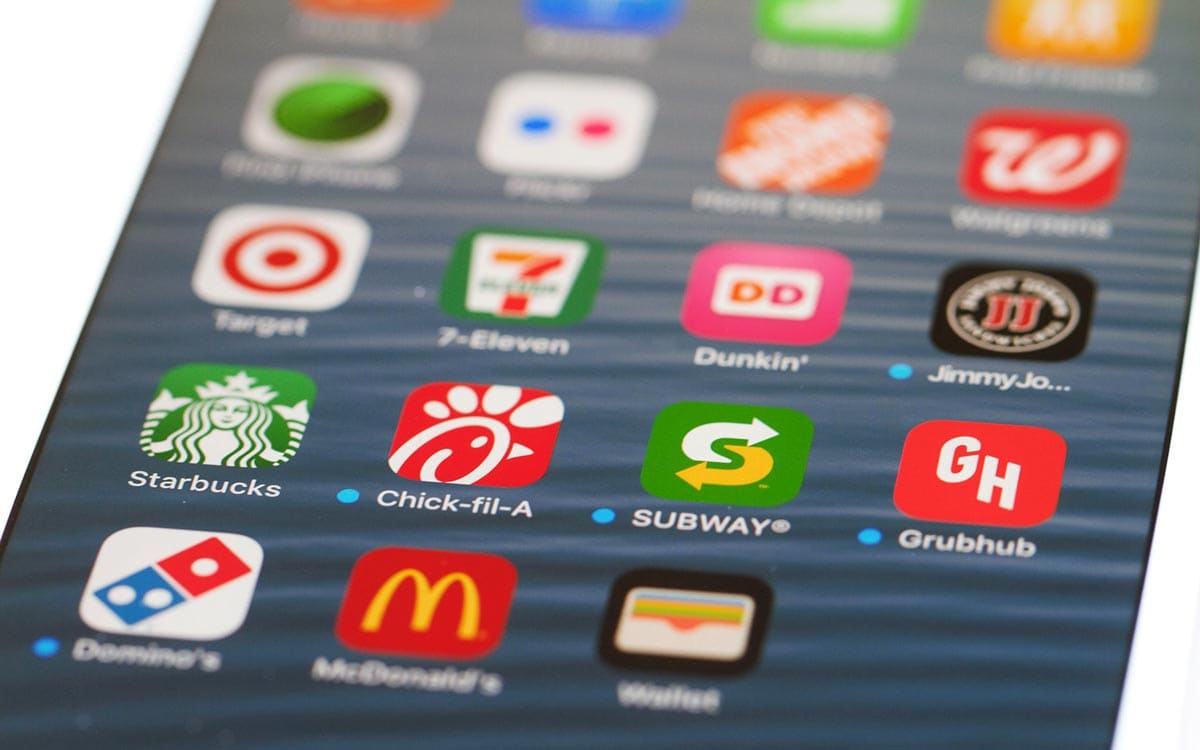 App usage statistics are constantly generated to understand the market dynamics. Moreover, every Android and iOS user can follow app usage statistics from a smartphone to understand which app is most or least visited.
Statistically, users choose a couple of applications for communication and entertainment, like social networks. The rest are used for a particular purpose, like shopping, delivery, etc.
Before getting to the benefits of app development, let's figure out how the market has changed over the past few years and the predictions. In recent years, the mobile app landscape has witnessed a significant transformation.
The surge in smartphone usage has led to a growing demand for innovative apps, which is expected to continue. Businesses increasingly recognise mobile apps' potential to reach and engage their target audience. To capitalise on this trend, many companies turn to the expertise of an iOS app development company.
Before the pandemic, the mobile app segment was steadily growing. In 2019, the dramatic shift in business models registered a drastic rise in smartphone and mobile app usage. Thus, in 2021, app downloads increased by 23,3%, and the numbers will grow and reach a 45% increase.
According to Statista, Google Play still generates the most significant worldwide app downloads. In contrast, App Store and iOS apps dominate the US market with projected revenue of $935 billion by 2023.
As for smartphone usage, the statistics state that 70% of all digital media time is delivered through smartphones. It means mobile apps, web apps, and mobile browsers are replacing TVs and computers.
Being part of the global segment is beneficial in terms of business perspectives. Here are seven genuine reasons to invest in app development for further consideration.
Reaching a global audience. In the digital age, businesses are no longer bonded with brick-and-mortar locations to reach customers. Internet and mobile apps can take your product to a global audience and promote market expansion.
Accessibility. Access to a computer, whenever needed, is complex, while a smartphone is always in your pocket. So is the mobile app; easy to access and always available.
Brand recognition. Landing the business in the iOS and Android app store is another efficient way to announce and get your market share.
Social platforming. Understanding the needs of modern customers, i.e., communication and networking, mobile apps can be enhanced with services like forums, chats, and posts to satisfy customer needs.
Increased customer engagement and sales. Giving your customers a seamless experience makes reaching them more effectively and improving relationships possible.
On-the-go advertising. Mobile apps are the most productive and effective tool to implement marketing strategies and deliver ads to target audiences.
Better customer service. Customer support is, so far, the essential criterion for delivering customer satisfaction. The mobile application meets this criterion best.
What affects mobile application costs? Key Takeaways
The average price for building a mobile app with an average rate is about $90.000, but making a business plan and budget on this rough number is far from reasonable. Let's dig deeper to understand the cost-driving factors. 
Project type
The type of application defines the features of the project and, consequently, the approximate price of the app. There are hundreds of app categories, but if we try to filter them by functionality, we will get the following classification:
Device app
Data-driven app
Custom utility app
Functionality app
Game app
Features and Functionality
To approximate the question "How much does it cost to build an app?" we must prioritise future app features.
The problem is that most startup projects fail even after being enhanced with a dozen user-friendly features. The purpose of the new app is not to be staffed with functions but to address user needs even with minimal functionality.
Sticking to minimal functionality when developing MVP and then making changes based on feedback as the most significant cost drivers is wise.
Any new complex feature and third-party integration have their price and time for coding.
Customisation of visual design (template or custom)
Functionality comes first, but the user interface is what your customer sees and evaluates. Cutting costs on user interface design may cost a lot more than low engagement, so the expertise of UI/UX designers of the project is crucial.
The more expensive option is a custom design with custom icons and layouts. If the custom design does not meet the budget, you can follow the trends to sort out the high-ranking design templates and work on customisation.
Platforms (iOS, Android)
The phase of app development cost estimation includes defining the platform or platforms of the future app. To gain a competitive advantage, you should consider two separate native apps for both Android and iOS.
Of course, the development of two apps should be reasoned by market and buyer persona analysis. If the research shows Android user priority, building iOS may not be a privilege and vice versa.
As an option to cut on two separate app development, software engineers offer to choose cross-platform frameworks (like Flutter or React Native) that act like native apps. They will significantly cut costs on product development.
Backend infrastructure and app administration
The backend provides data exchange between an app and a database and supports the integration of APIs. The backend parameters help track and analyse user performance and work on weak points of the app.
The parameters are controlled by an administration panel where the administrator can manage content, tools, and statistics. Like app functionality that affects the cost, backend functionality may also affect the final project price.
Location and structure of a development team
Your idea may succeed if executed at the highest level. Hiring a competent team of software engineers is crucial to making a valuable and high-quality app. 
Experienced developers are overpriced, and sometimes, it is not reasonable to pay a high price. At the same time, prioritising low-priced developers for cost efficiency may end up in low-quality products. 
The search and choice of the development team should be based on their location, relevant expertise, extensive portfolio, and accessibility.
The talent pool may be endless, especially if you are considering outsourcing app development. But are there other options to consider? Definitely!
The in-house agency is the top option if your business perspectives are long-term and require the team's presence.
At the same time, an in-house agency or personal team of developers means high prices and extra expenses for the venue. The pitfalls of an in-house dev team are a limited talent pool.
Outsourcing an app development agency with relevant skills and experience is a more practical option. The rates may vary depending on the region, but the prices may have nothing to do with quality and skills.
The rates vary as per location and speciality:
How much time does it take to build an app?
As the cost depends on multiple factors, the time for development depends on the app's complexity and features.
A simple app with basic features may take up to 800 development hours.
Medium complexity app development will last 1200 hours.
A complex app with multiple features takes more than 1200 hours. The project completion may exceed eight months.
App maintenance costs and additional services
The final cost estimation of the app development does not include expenses for further maintenance, regular updates, and bug fixes.
Usually, those expenses allocate 15 to 20% annually of the initial app development cost. Maintenance is vital to keep the application fully functioning.
The maintenance may include but is not limited to the following:
Bug fixing
Improving stability
Code optimisation
Updates to support the latest OS
Adding new features
Designing app cost based on features and complexity

Breaking down app development cost for each phase
You may think that the app development price is calculated from the moment of the development process and is equal to the hours spent on coding.
Still, app development starts long before coding, and the initial stages are of more importance than coding. Let's break down the app development into steps and try to estimate the cost for each step.
1 – Market research.
The project starts with broad market research that will give answers to essential questions:
What is the market demand?
Who are your competitors?
What are competitor advantages?
Who is your customer?
What do you offer?
Each of these questions requires a comprehensive analysis and mapping. It will not be wise to cut time spent on analysis; otherwise, the product may not meet your expectations. Market research and analysis costs depend on the industry and may vary from $1.200 to $11.000.
2 – Design and prototyping.
To ensure you like what you see and your app may get customer engagement, app development needs the stage of UI design and prototyping.
The design is built based on the client's requirements and the draft version of MVP.
UI/UX has a significant part in app development as a crucial factor for gaining users. The more attractive and innovative the design, the easier it is to get customer attention. Design and prototyping may cost $2.500 to $10.000. 
3 – App architecture and functionality development.
Here comes the most extended and more comprehensive phase of coding based on features, complexity, and platform choices. All the factors comprise the development price, which may cost $2.000 to $60.000.
4 – Project management.
Project management is responsible for timing, communication, and quality assurance throughout the project implementation and publishing. 
A decent project manager controlling the process may cost $1.200 to $12.000, yet its productivity justifies the expenses.
5 – Testing and deployment.
Testing is the final step before launching the app. It requires time and effort to eliminate bugs and prepare the product for the market.
As a crucial step, testing and deployment costs may reach $5.000.
6 – Ongoing support.
After deployment, all the hidden costs are spent on regular updates and ongoing support that are not calculated in the total price.
How much does it cost to build an app: Total cost
It was a long journey of estimating app development costs, yet every detail is essential. 
Let's briefly overview what we have discussed and point out the steps of mobile app development.
Analysing
Planning
Designing
Developing
Testing
Publishing
Maintaining
Depending on your project scope, each step will be personalised by price and duration.
Get a rough quote from the app development company before signing the agreement.