How Much Does Mobile App Development Cost?
From ordering food to travelling around, there is an app for almost everything.
Whether it's communication, business, food, sports or anything, you are just a download away for all your needs.
Being an app user, we only have to install, and there we go.
However, when it comes to a business looking for mobile app development, then the process gets challenging.
Businesses always take the app development process as a strategic approach that can be a cost-effective investment and offer all-in-one options to minimise chances of market failure.
Many businesses plan to offer services with mobile and estimate their app development cost.
There is no specific cost for app development.
The price depends on certain factors that include app features, design, type, technology stack, platform, etc.
This article will help you to get a brief extract of app development cost. Let's read it all in detail.
Factors that Determine App Development Cost
Types of Mobile Application
Mobile Game
Social Networking
On-demand
Mobile Game App Development Cost
Simple mobile game for Android or iOS – $25k to $50k
Small mobile game for Android or iOS – $50k to $80k
Medium mobile game for Android or iOS – $80k to $120k
Large mobile game for Android or iOS – $120k – $250k
Complex mobile game for Android or iOS – $250k – $1MM+
These are just estimated figures; however, the precise development cost of your mobile game application largely depends on your selected features and complexity.
A few more considerations might affect your cost, including game genres, design, and graphics (2D or 3D).
Social Networking App Development Costs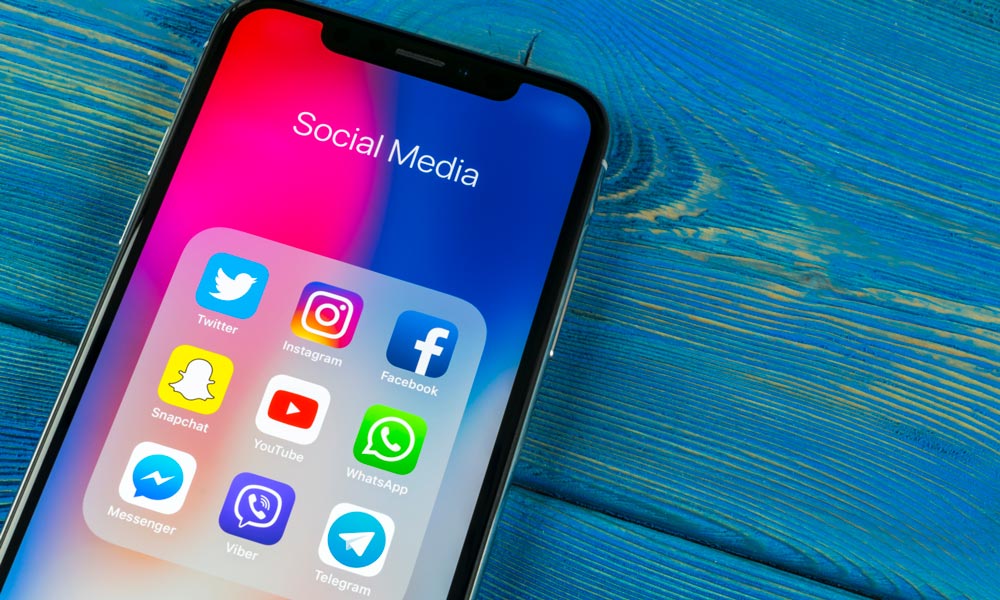 Social networking apps are quite complicated and extensive.
These apps involve social interaction through photos, text, videos, and also enable users to make friends.
Facebook, Instagram, Twitter, WhatsApp, Snapchat all are examples of social networking applications.
Dating apps are also included in the social networking category.
The cost of social apps varies and depends on the data limitation, features, and design.
However, a basic development cost structure for a simple social networking app is given below:
Type: Social Networking, Dating, "Matching"
Cost: $150,000 – $500,000
Examples: Facebook, Snapchat, Tinder
On-Demand Mobile App Design Cost
The Uber era stroked a wave of mobile-first experience, and since then, startups are looking for on-demand app ideas to introduce services for particular user needs.
If we look into the Uber app cost then, according to Crunchbase, the company received a funding of $1,300,000 during the initial phase.
Typically, on-demand apps comprise features similar to social apps like login, communication component-chats, and calls.
On-demand apps may also have some features similar to an e-commerce app that might include features like ordering, delivery, and payment for purchasing goods and services.
Moreover, the on-demand app usually merges two apps with entirely different experience, and that's what separates its functionality, e.g., rider and client app in Uber.
App Cost: from $50,000 – 60,000+ (per platform)
Timeline: 5 – 7+ months
Examples: Uber, GrubHub, and more.
App Features
Each app has its requirements in terms of features and platforms; therefore, it also affects the development cost.
For example, if you think that your app needs a signup process that will restrict users to signup before using your services, then, the subscription will be an added feature that will affect the cost.
Similarly, the more features you add, the more development cost you have to pay.
Take a look at few features and their cost estimations:
App Design
App design is crucial because this is the very first thing that a user notices about the app even before installing it.
An app's design is the key factor that attracts the user to continue using it.
Poor app design might encourage users to stop using it, and people will never experience features that you want to convey to them.
Therefore, businesses should invest a good portion of money for designing the app.
App design is not only about creating a flawless UX/UI.
Of course, UX/UI is an integral part of the process, but it also involves other considerations which together generate more traffic, convert users into leads and increase the overall ROI.
The better designs will engage more users for your app, and that's where you have to decide whether you want a designer to design your app, or the developer themselves designing the app.
If you hire a professional designer, then it will not increase your development cost alone.
Other factors will impact the design cost like the app's complexity, project size, designer's level, and location.
A simple app design will cost you less.
Keep in mind that simple app design will only comprise standard, platform-specific elements that are quite easy to incorporate and will not take much time.
However, if you will add custom elements and animations, then it will upsurge the development cost.
| Simple Design | Slightly Complicated Design | More Complex Design |
| --- | --- | --- |
| $3500-$5000 | $5000-$7000 | $10000+ |
These are just rough figures to get you an idea.
You can get more detailed information by providing your project details to the professional app development agency.
App Platform
iOS or Android?
Your selection of platform also influences the development cost.
Businesses decide platforms based on the audience they want to reach.
Both Android and iOS are different in terms of technical implementations, market share, OS versions, and a variety of devices.
Keep in mind that if you are developing your app specifically on Android or iOS, then there will be no significant difference in cost.
However, if you want an app running on both platforms, then be ready to spend more.
Here is an exemplary cost representation to get you an estimate:
The average cost to develop an iOS app – about $28k
The average cost to develop an Android app – about $23k
The average cost to develop a Windows Phone app – about $18k
Cost of Hiring a US App Developer – $107k / year
Technology Stack
Technology stack is required to enable the app's functionality, accessibility, and usability.
For mobile app development, technology stack can be divided into four major areas:
Front-end Development – Belongs to the user interface for users' interaction.
Backend Development – Belongs to the server for taking user input and converts into output.
Development Platform – Refers to the place where tools, technologies, frameworks, and languages together design and develop the mobile application.
Additional Requirements – the components that affect the performance, security, and robustness of the mobile app.
Technology Stack for Android App Development
Programming Languages: Java, Kotlin
Development Environment: Android Studio, Eclipse
Technology Stack for iOS App Development
Programming Languages: Swift, Objective C
Integrated Development Environment (IDE): Apple Xcode, iOS SDK, JetBrains AppCode
Hourly Cost Estimation for Technology Stack
| Platform | iOS App | Android App | Both Apps |
| --- | --- | --- | --- |
| Backend | $5 | $5 | $10 |
| Development | $10 | $12 | $22 |
| Design / Frontend | $9 | $11 | $20 |
| QA / PM | $6 | $7 | $13 |
| Total Cost (approx.) | $30 / hr | $35 / hr | $65 / hr |
Other Factors That Influence an App's Cost
Location
The location of your development team also impacts the app development cost.
Finding an app developer that can meet your expectations as well as fitting your budget is a challenging task.
However, if you search well, then you will find a professional app developer.
Development cost almost always varies depending on the developer's location.
Here is a brief hourly rate as per the developer's location.
| Country / Region | Average Hourly Rate |
| --- | --- |
| India | $26 |
| South America | $34 |
| Eastern Europe | $35 |
| Western Europe / UK | $70 |
| Australia | $110 |
| North America | $168 |
Developer
One of the most critical questions that determine your app development cost is who is developing your app.
You have so many options for app development.
It's up to you either you go for a reputable app development company, a freelancer or work with some silicon giants.
Your developer will charge as per their reputation in the market plus; your app requirements will also define the cost structure.
Here is a brief cost structure of all the available options to help you make your mind:
App Development Cost With Freelancers
When you go with this option, then you may experience a reduced cost structure, but there might be specific issues like lack of face-to-face communication, different time zone, etc.
The freelancer developers may charge between $2000 to $25000, depending on the app's requirements.
App Development Cost With an Agency
When you work with a professional app development agency, there are fewer chances of errors since professionals are managing everything.
Reputable app agencies always take care of all the minor details like deadlines, right functionalities, hidden costs, and more.
Most of the agencies estimate costs as per each unit per week.
For less complicated projects, agencies charge almost $50 per hour or $2000 per week.
For complex projects, mobile app development companies like Ramotion and others may cost $75 per hour or $3000 per week.
Wrapping Up
At this point, you understood multiple factors that determine your app development cost.
It's the right time to create your development plan that fits your budget and get started today.