Why All Businesses Should Adapt to More Hybrid Learning Opportunities
Organisations worldwide are realising the tremendous potential hybrid learning offers for their businesses. Many companies find that it can boost their bottom line and bring employees closer together regardless of location.
Similarly to remote work, hybrid learning events prove practical use for employees and managers. Whether in the office or working comfortably from home — more workers are turning to online events to create a lasting impact and develop their professional skills.
With various offices reopening around the country, many employees opt for a remote or hybrid environment. According to Statista, 52% of respondents said they would consider leaving their company for a remote role.
As of today, it's even more crucial now to have a hybrid learning plan to include office and remote audiences.
What Is the Hybrid Approach To Learning?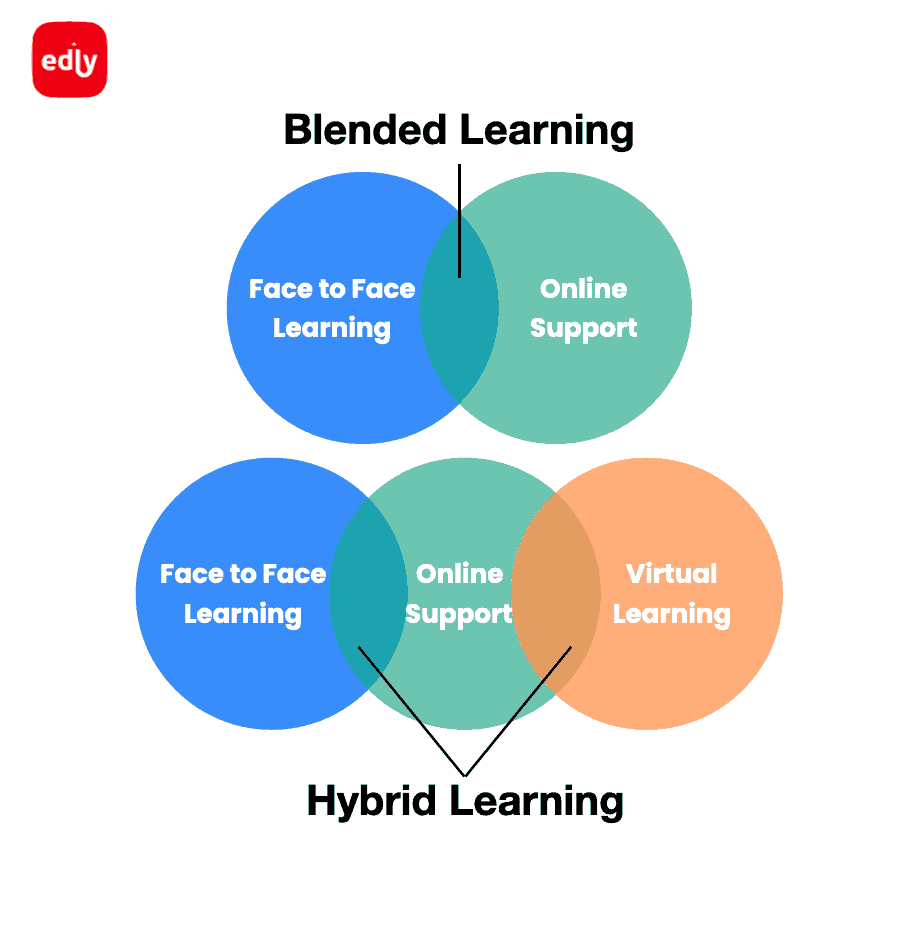 The hybrid learning approach is an educational combination of the traditional classroom method and online interaction.
Employees can attend these events in person or from home in this model. It mixes the instructor-led classroom with online learning objectives at a self-pace.
Hybrid learning is one of the most reliable methods for employee training since learners are tying in elements of the best of both worlds.
Employees receive additional help on any concepts they learn — acquiring individual attention. However, they also can learn the course material at their own pace. Therefore, they have the flexibility to learn wherever and whenever it is most convenient for them.
What Opportunities Can Hybrid Learning Provide for Businesses?
1 – Lower Costs
Businesses have cut costs by downsizing their offices because of hybrid work. They can also find more cost efficiencies with hybrid learning.
Before the pandemic, many companies held lectures and workshops in physical locations. While in-person training can be hands-on and interactive, it can also be costly.
However, many businesses have found online training to be more effective in reducing training costs — making it the most affordable option for employee training.
Some of the ways it requires fewer costs include:
Training materials
Instructor fees
Location
Travel
With the combination of training interactively online and significantly reduced costs — you drastically improve your return on investment. Therefore, your company can scale while softening the impact of training employees on daily operations.
2 – Flexible Learning Environments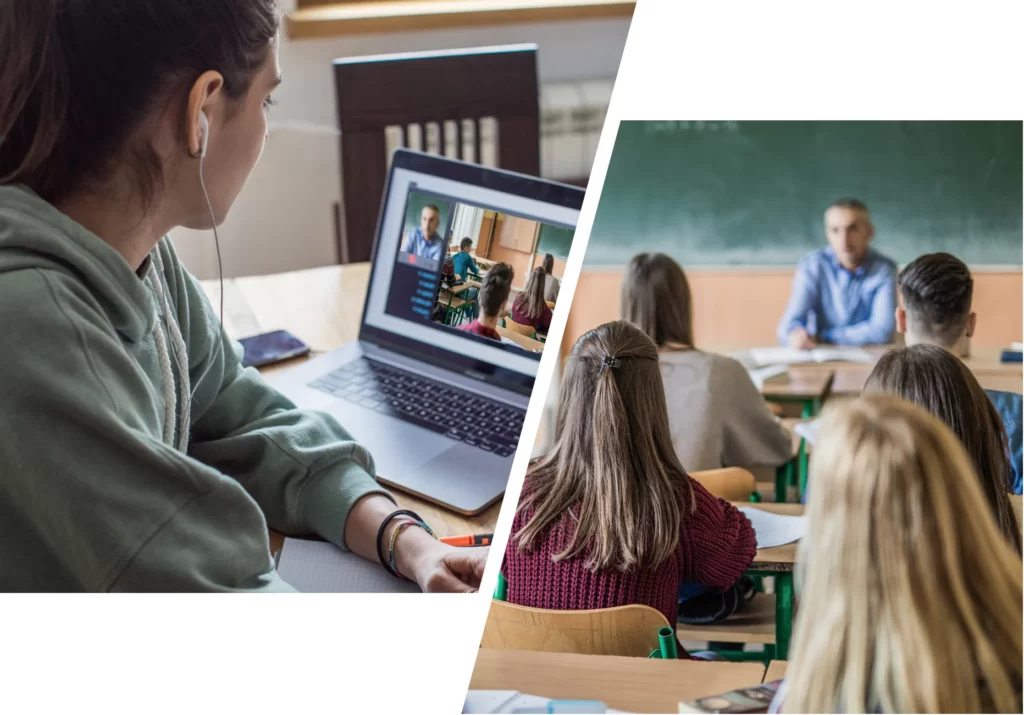 When COVID-19 awakened across the globe, hybrid and remote workforces became the new normal for most businesses. As a result, this new approach became a demand for work and training.
When you adapt to a hybrid learning management system, your business creates a flexible learning environment. Employees can train online or face-to-face, allowing them to learn in their best and most convenient way.
For example, some people prefer audio learning while others are visual learners. Or, some will choose a mix of both, depending on the material.
Either way, adapting to hybrid learning methods offers a constructive approach to learning and increases flexibility in the following areas:
Learning schedule
Teaching methods
Learning materials
Collaboration
Communication
3 – Boost Training Effectiveness
Hybrid learning can be efficient for employees and instructors. Many companies have found it can help boost training effectiveness and improve learning outcomes.
Because hybrid learning offers flexibility, instructors can make the best use of their time — meanwhile, employees complete portions of course material. Therefore, the results of hybrid learning deliver a robust experience.
Another reason why hybrid learning is effective is that the platform provides instructional engagement and visual aspects. This approach involves multiple senses — helping learners retain information better.
Consider optimising your training courses by including various training methods, including:
Videos
Presentations
Workshops
Gamification
Instructor-led training
One-on-one sessions
The hybrid learning approach will increase engagement and effectiveness with various online and in-person training methods.
4 – Time Management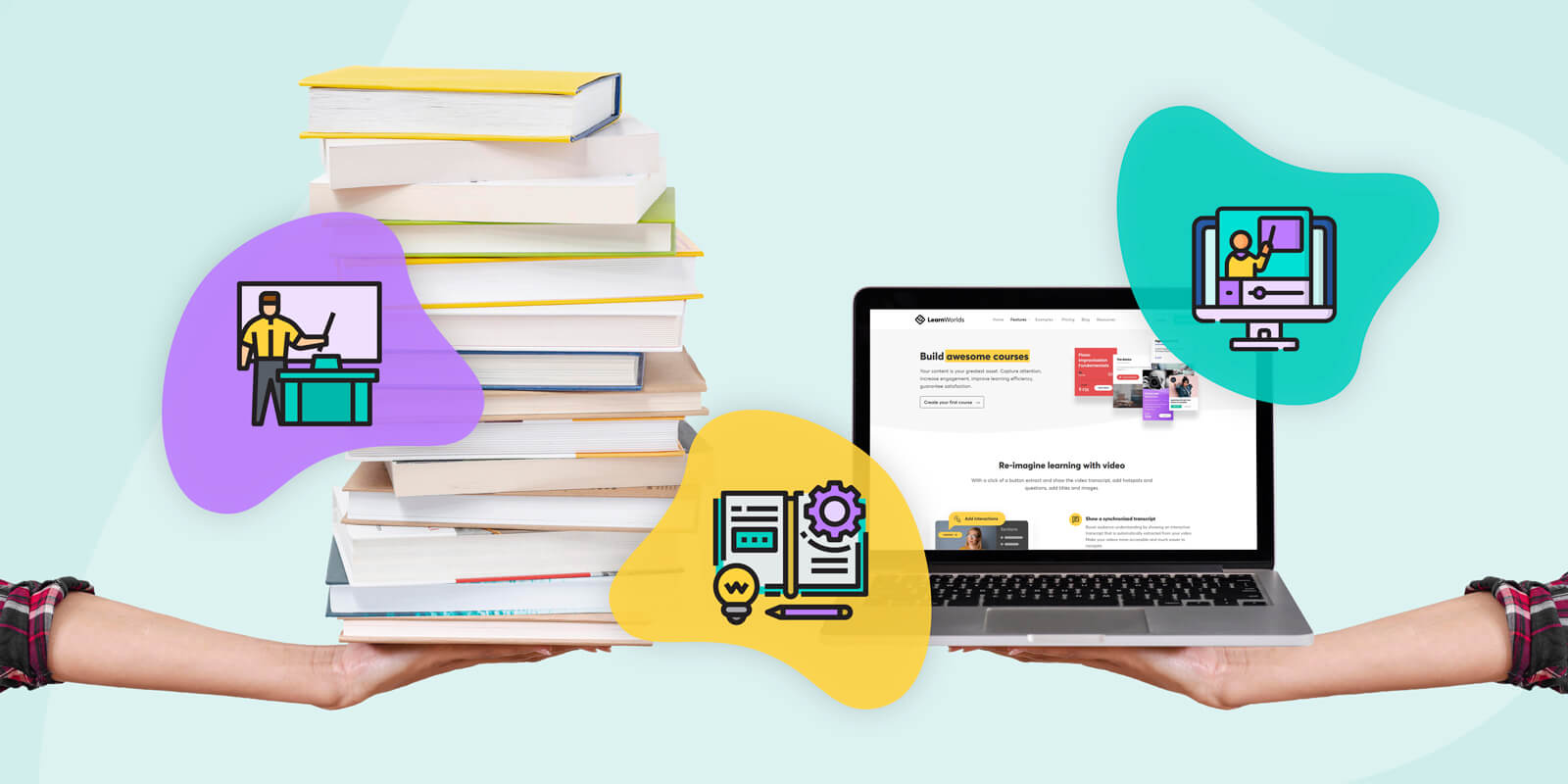 Time management is a crucial aspect of upskilling employees. Sometimes companies can waste too many resources because of how long a training session can take in person. Plus, they take time to plan the event and determine where and when it should occur.
However, a hybrid learning environment allows employers to use their time wisely. For example, they don't have to spend time finding and reserving locations. In addition, they can end a session at the appropriate time while employees can finish the learning material on their own time.
Employees can also use their time efficiently, especially when they can't attend a lecture on time. Therefore, hybrid learning allows participants to focus on their lessons.
Instructors can also enjoy the benefits of hybrid learning with time management. Each can control their schedules and teach more efficiently.
For instance, instructors can record lessons — allowing them to free up their time and focus on helping their employees one-on-one.
5 – Business Resource Efficiency
Hybrid learning environments offer a wide range of digital technologies. When integrating this approach, employees can access and use various resources to their full potential.
Employees can participate in person or online with the alternatives available — whichever suits their needs. Therefore, instructors can avoid the frustration of attendance, and all employees can finish their work virtually. 
Some instructors may even use recording platforms to supplement their lectures — so companies will provide material sources for future use.
Having these tools allows companies to allocate their resources efficiently and plan accordingly.
6 – Freedom of Academic Exploration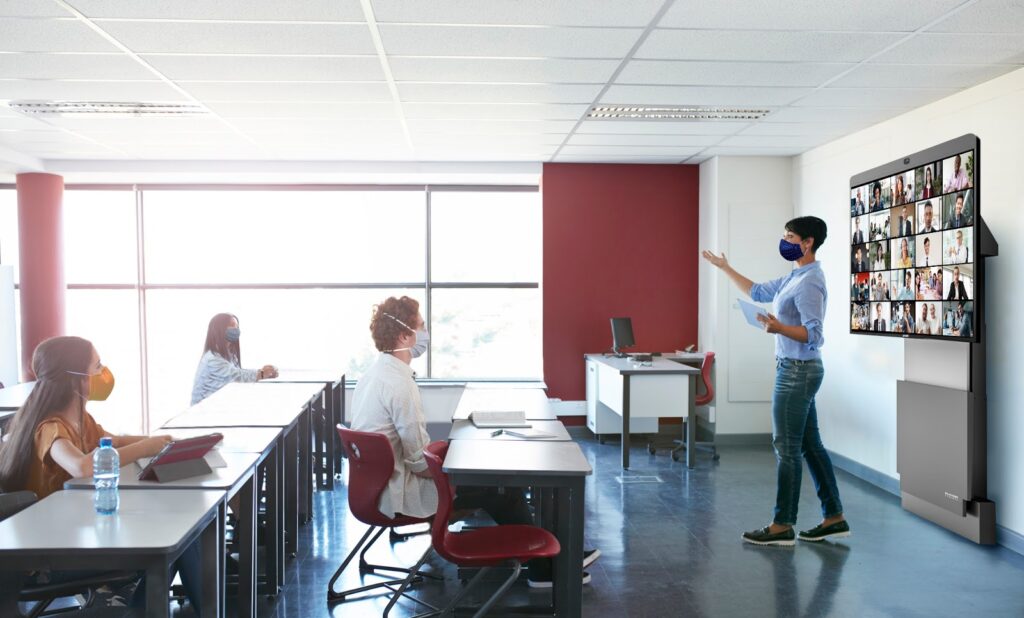 Companies' efforts in creating a learning schedule based on their needs can often lower the quality of learning. In addition, employees' busy schedules can cause them to drop out of the learning environment.
Hybrid learning helps you avoid these setbacks. These days, the majority of trainees prefer freedom and flexibility. Essentially, they want complete independence with education.
To train your employees more effectively, consider offering them the opportunity to explore materials independently.
They thrive under these conditions when they can choose where and when to learn. Trainees can use self-management techniques and excel in absorbing the materials they have.
And since employees aren't conventional students, you create better outputs when they have more control.
7 – Engaging Learning Environments
Most employees learn from their peers and hands-on job activities. Thus, in-person experience provides more personal and interactive learning experiences.
That's why hybrid learning is effective. Trainees can experience real-time engagement between peers from any location.
Hybrid learning allows for deep conversations, Q&A sessions, presentations and more. When you take this educational approach, you can take advantage of how employees help each other by forming meaningful relationships.
In addition to building connections, you create a strong community in and out of the classroom. Trainees can participate, collaborate and engage with employees and the instructor from whichever location.
How To Adapt to Hybrid Learning
If your business is taking advantage of hybrid learning this year, here are some strategies for better adaptation.
1 – Prioritise Flexibility and Trust
Merging work and personal spaces hasn't always been easy for employees. While remote work presents some challenges, employers can instil trust and flexibility. Workers have control over their schedules and settings.
To adapt your business to hybrid training, you'll need to nurture this culture of trust.
Managers can maintain this approach by facilitating meaningful discussions and ensuring team members' voices are heard. Companies that embrace the remote workforce with this technology can cultivate a sense of community.
Therefore, leaders and employees should continue to develop collaboration and communication effectively. The hybrid learning environment works smoothly, and employees feel comfortable in it.
2 – Train for Upskilling Instead of Jobs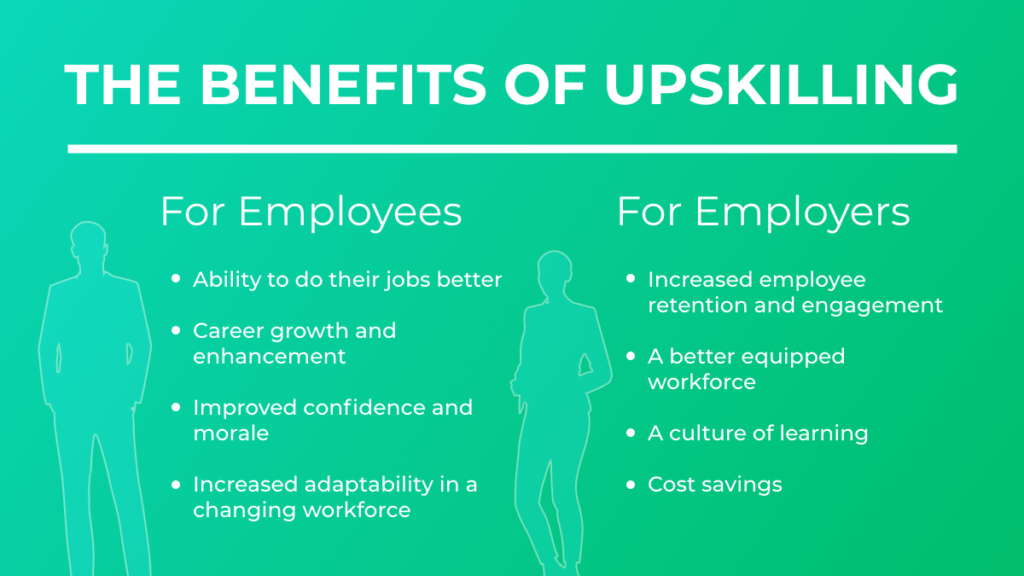 For a learning and development course to take effect, it must align with the company's mission. Consider focusing on providing training for specific skills that tie into the business goals — rather than how to perform the job.
Once you identify the needed skills, break them into portions that align with specific projects and challenges. Hold online discussions to keep the sessions engaging as they learn new skills.
You can create pre-recorded online modules and in-person workshops as you're trying to reach the objective. Workers can gain hands-on experience in live workshops while the videos serve as reinforcements after a session.
As you approach the hybrid setting, you'll have resources you can access and repurpose. 
3 – Acknowledge Learning Preferences
The pandemic has taught educators and leaders one thing about learning — the one-size-fits-all approach doesn't work.
However, hybrid training comes in various forms, so you can customise it to meet attendees' needs.
Ensure you're catering to employees' needs by asking for feedback before moving forward. During the design phase, you can survey learners' preferences to determine what works best.
For instance, some workers may choose face-to-face presentations, while others prefer gamified asynchronous modules. In addition, you can find out if one-on-one support is needed to ensure everyone has access to the online portion of your hybrid plan.
4 – Reinforce Connections and Engagement
As employees shift to remote work, sometimes they can feel disconnected from the other employees.
It's essential to make employees feel like part of the workforce and engage with others. Therefore, your business should view hybrid training as an opportunity to reinforce core values and offer engagement opportunities.
Many remote employees can feel disconnected because of their schedules and locations. To keep the workforce functioning as a unit, schedule time for socialisation. Despite busy schedules, a break for leisure time is a must-have.
You could incorporate a virtual coffee break or a small group lunch into your hybrid learning strategy.
In addition, you may consider planning personal and emotional well-being learning opportunities to ensure your staff remains healthy. Hybrid training centred around health and wellness is the best way to show you care about your team.
5 – Make Training Sessions Interactive
You must make your sessions as interactive as possible so the sessions are engaging. For instance, Zoom training calls are the most interactive because it's as close to bringing everyone together as you can.
Even when some employees are on-site, they should be able to participate in the training with remote workers. That way, interactions are equal.
Next, you can create interactive sessions by incorporating video, infographics, quizzes, polls, questions and on-demand study. Utilising these methods will help trainees pay attention and absorb information more easily.
6 – Create On-Demand Training
In a hybrid workplace, you won't always get the chance to interact with employees personally. Therefore, online, on-demand training is a must for all employees.
When managers lead group sessions, ensure you provide them with all the tools necessary to improve their presence. For instance, you may need to invest in tripods or a videographer to enhance the content on video.
Once trainers input their content into video, storing all existing resources in a library is crucial. Keep all content organised within a learning management system and send weekly reminders to increase use.
When you have new information, you can inform employees of it and explain why it pertains to them. 
7 – Establish Goals and Measure Results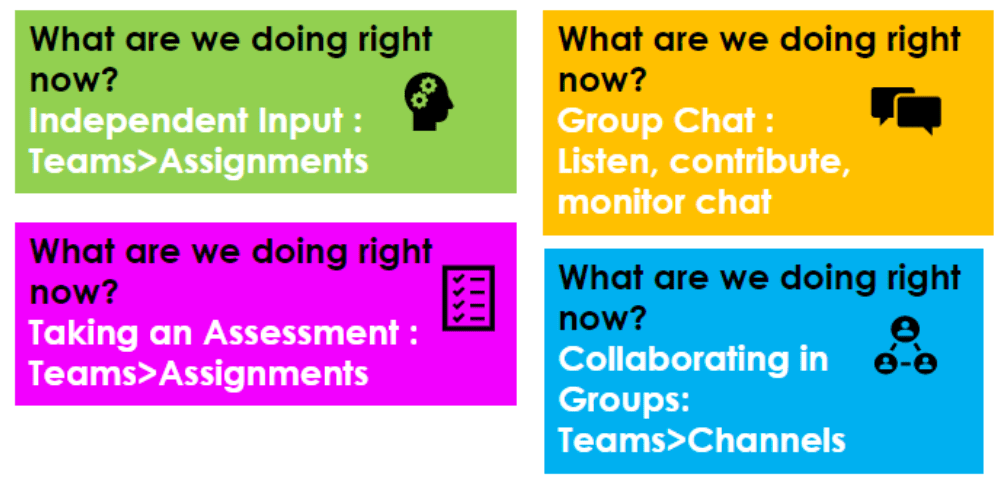 Any training you've provided in the past, you'll need to set goals for performance and knowledge. It's vital to ask managers what they want employees to gain from a training session. Meanwhile, you'll need to ask your employees what they hope to get from hybrid training.
Once you've found their answers, you can work with leaders to determine your company's goals.
In the first rounds of hybrid learning, you might need to set small goals to work out glitches. Yet, whatever those goals may be, ensure you're measuring results within a reasonable timeframe.
Setting goals and measuring performance is helpful. You can understand how the hybrid training sessions are going and whether you need to adjust.
Is Your Business On Board With Hybrid Learning?
As businesses explore the hybrid workforce and training culture, they may experience challenges. When issues do occur, this is an opportunity for your organisation to revisit your vision for hybrid learning.
Hybrid training can have numerous benefits when implemented correctly. It can maintain productivity levels, engagement, motivation and empowerment. Remember, learning activities can be pivotal during your transition.
However, you have the power to cultivate a culture of hybrid learning with the tips above.
Author Bio: Eleanor Hecks is editor-in-chief at Designerly Magazine. Before becoming a full-time freelance designer, she was the creative director at a digital marketing agency. Eleanor lives in Philly with her husband and pup, Bear.