How to Protect your Design Business – Insurance Explained
When your business is to create, there is often an element of risk involved.
It may not be the first thought when taking on a new creative client or starting your own design agency, but having the right insurance for your business could mean the difference between failure or success. 
Between dreams realised or dreams dashed. 
Whether you're a freelance designer working on your own or you employ others, arranging the right cover is essential.
We've broken down the main areas of insurance for designers and design businesses, that protect you, your premises, your employees, plus any specialist equipment or tools you may need.
We've broken down the main areas of insurance essential to designers or design businesses, but these can be applied to almost any type of creative or freelancer.
Professional Indemnity Insurance
Professional Indemnity insurance – sometimes called Error and Omissions or E&O coverage – is a vital consideration for all businesses that give advice or offer professional services to other companies. 
For design businesses, this is the most critical area of cover to consider. 
Professional Indemnity or 'PI' will cover you in the case of negligence; this is where errors are made in the design, where infringements have been made, or confidentiality breached, and financial loss is caused. 
If you make an error in your design or provide erroneous advice, your client could decide to make a claim against you for negligence. 
This is where a PI policy will protect you. A PI policy will also help defend against claims that are spurious in nature. Our society as a whole has become increasingly litigious.
Professional indemnity insurance for designers can cover you against a whole range of unforeseeable scenarios should your client suffer a financial loss as a direct result of your professional advice or the work you have carried out for them. 
Copyright infringement is one of the most common areas of risk for web and graphic designers. 
It's not unheard of for logos to look similar, or overall branding concepts to contain similarities. 
Often you won't know you have infringed on copyright until you receive notice from a solicitor. 
Even if the infringement is unintentional, using an unlicensed (or even an incorrectly licensed version) of images, videos, or any other media, could result in legal action against you.
A Freelancer Professional Liability claim example
"A freelance graphic designer took a project that included the design of a logo for a start-up technology company. The designer submitted several designs for the client to choose from. The client requested that elements of two different proposed designs be combined into the final logo. The designer didn't realise it, but the final design bore a striking resemblance to the logo of another company in the technology space. The established company sued the start-up for copyright infringement, and the start-up sued the designer. A professional liability policy could have covered the designer for the cost to defend against the suit as well as any settlement or judgement."
We're all human, and mistakes are sometimes inevitable, unfortunately, whether you're right or wrong, if you've found yourself on the receiving end of a claim, you may lose by default. 
This is where Professional Indemnity can protect you and give you peace of mind.
Some clients may insist on Professional Indemnity Insurance before they sign with you, or another way to look at it – perhaps a client is choosing between two designers or agencies and one has PI. 
The other doesn't – they are more likely to choose the one with the right cover.
Contents, Tools & Equipment Insurance
It would prove rather difficult to run a design business without a computer at least. 
Perhaps a desk and a chair to make things more comfortable? A printer? A 3d one perhaps? 
Would you be able to continue with your day's work if one or all of these things were damaged? 
Consider what you take out with you when you leave the office – your laptop, tablet, mobile phone etc.  
An insurance policy to cater for these items while away from the premises should be considered.
These are your tools, and you need to protect them. Due to the nature of working in design equipment and software can be very expensive. 
Contents, tools and equipment insurance can protect you from unforeseeable disasters in your workplaces such as fire or theft. 
All of your equipment must be fully covered. It is particularly important if you work from home, that you do not automatically assume that your equipment will be covered under your home contents insurance. 
Cyber and Data Insurance for Design Businesses
When your very livelihood exists digitally, it makes sense to protect yourself from the fastest rising security breach – cybercrime. 
In recent years there has been a rapid increase in attacks and substantial impact on organisations. 
Under GDPR, organisations must implement appropriate security measures to protect personal data – or risk substantial fines.
If your company gets hacked, cyber and data insurance can protect you from the kind of disaster that could mean the end of your business. For example:
● Deletion/alteration of data, the transmission of malicious code, denial of service
● Loss of private data and communications in paper and digital formats
● Invasion of privacy and/or copyright/trademark violations
Cybersecurity is a critical business issue for every organisation but particularly to the design industry. 
Do not also be fooled into thinking you are of no interest to hackers or cyber-criminals because you are an SME. 
The typically less mature cybersecurity of SMEs suggests they could be more prone to being affected than larger firms.
Cyber Insurance exists to protect you against data breaches and losses due to hacking & malware issues. 
A Cyber and data insurance policy will help your business following an incident by providing a 24/7 dedicated helpline which will give you access to cybersecurity specialists, legal and PR teams to help with any reputational damage. 
A policy will also cover loss of revenue protection if you are unable to trade due to an insured cyber incident, and some plans will also include a free subscription to commercial-grade anti-virus. 
Cyber and Data insurance is often misunderstood, and we would again recommend talking to a specialist broker.
Public Liability Insurance for Designers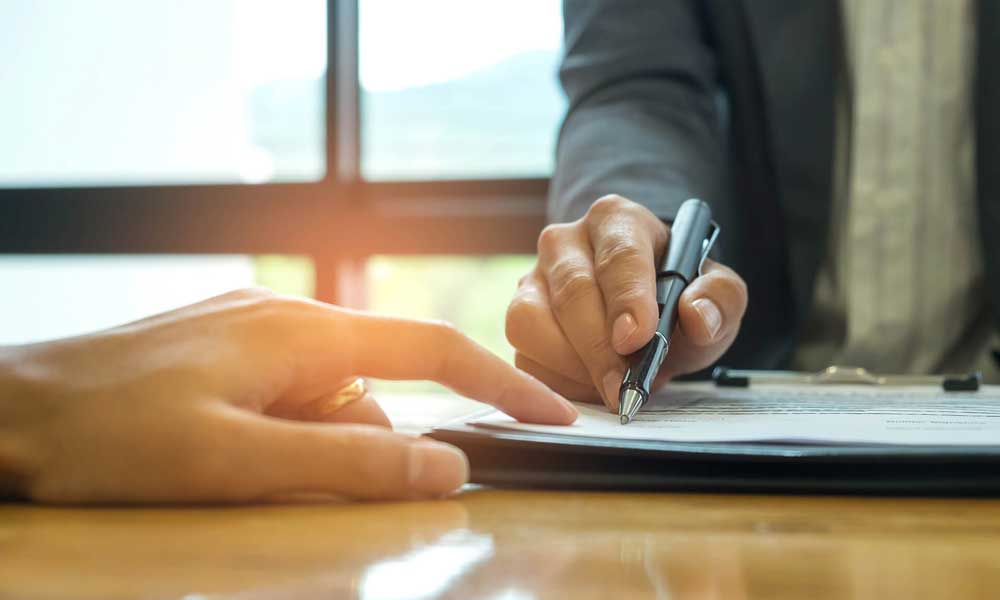 Public Liability Insurance is an essential cover for businesses, as it can protect you if someone is injured or their property is damaged because of your business. 
Perhaps a client was to visit your graphic design agency or your office, and they end up seriously hurting themselves while there. 
Or perhaps they trip over a lead or a piece of furniture. You may be thinking, "I don't invite clients to my home office, I always go to them, so this doesn't apply to me." 
This is another common mistake that can end up costing you and your business. 
Public Liability Insurance will also cover you for any damage that you may cause to the client's property. 
Maybe you accidentally spill coffee over their computer equipment when reviewing a logo design, or someone in a board room trips over your laptop cables during a pitch. 
Perhaps you drop your tablet at the home of a client and break their glass table or crack expensive floor tiles. 
You can get cover to protect you against those kinds of unfortunate situations.
Public liability insurance for graphic designers is not compulsory, but it gives you the much-needed protection from claims that you may be found liable for. 
Again, when tendering for business, having public liability or not may mean the difference between winning or losing a contract.
Employers Liability Insurance
This is one that you cannot avoid, and of course, you wouldn't want to! 
If you have employees, contractors, casual workers or temporary staff, even an unpaid intern – you're required by law to take out employers' liability insurance. 
This insurance will cover claims from employees who've been injured or become seriously ill as a result of working for you. 
By law, you are responsible for the health and safety of your employees while they are working for you. 
Whether you're a two-person band or a more extensive operation, if one of your employees were to slip over a wet floor and injure themselves or suffer repetitive strain injuries from sitting at their desk all day, they could have a case for compensation.  
Displaying your certificate on the wall, or keeping it accessible at all times, is recommended as inspectors may ask you to present it to them or face a fine.
Conclusion
Leaving yourself vulnerable to legal issues that may potentially arise is a massive risk. 
A well respected and experienced broker will talk to you about your business, the nature of your work, how you conduct business and provide you with the bespoke cover that will keep your business safe from risk.
Like many creative industries, design is more than just a business; it's a passion. 
Don't leave yourself vulnerable to being broke as well as broken-hearted over a bankrupted dream. 
Protect your work, your business, your reputation and your future – get insured!
This article was written by Louisa Penny, Content Writer for Eggar Forrester Creative.