Top 3 Cybersecurity Threats To Digital Marketers
Digital marketing campaigns involve various facets, from content marketing and social media to email marketing and customer relationship management.
Digital marketing is an ongoing process that takes time and involves many different people, so it's easy to see that cybersecurity will play a key role in protecting the data and information stored within these assets.
These are some of the top cybersecurity threats that digital marketers should be aware of when running campaigns.
1 – Malware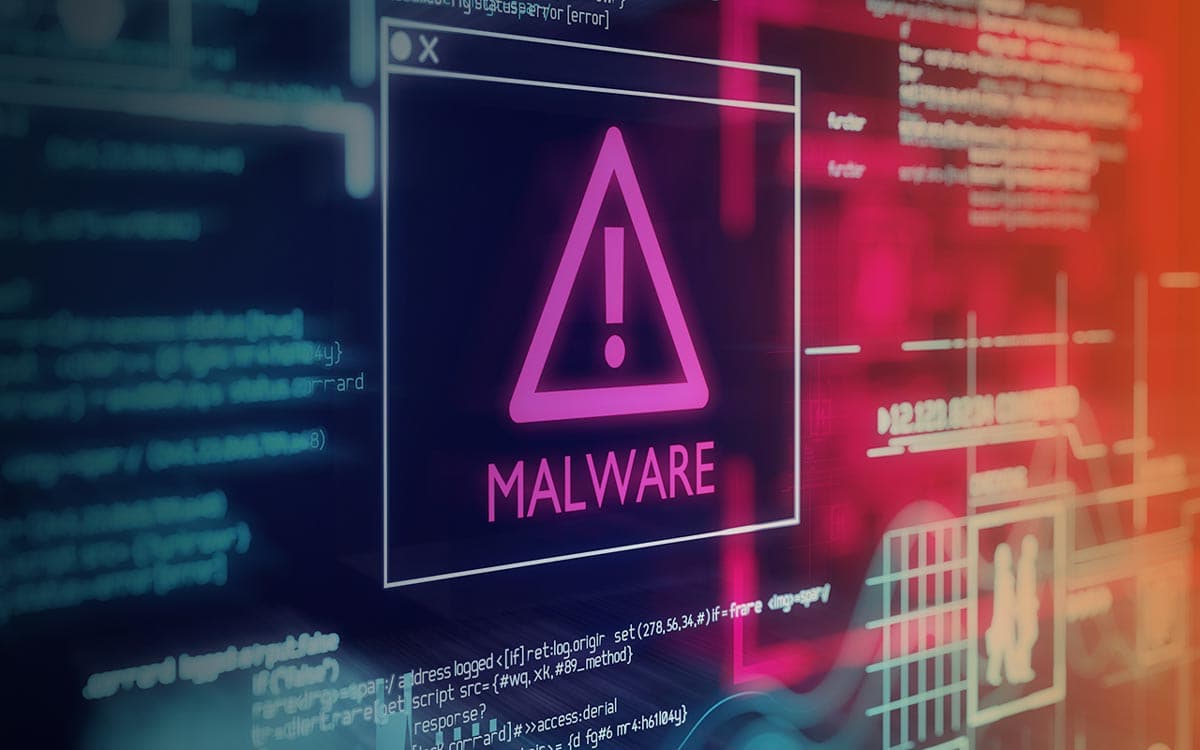 Malware is any programme or file designed to be harmful to a computer, a network or server, or a client, and it can be applied to virtually anything.
Digital marketers might be the victim of opening a malicious site via a link in an email or maybe clicking on an ad that has malware embedded into it.
Similarly, hackers can install spyware onto a device to track passwords, while ransomware can control a device to steal data or sensitive information.
In a recent study, 75% of IT professionals believe that malware and ransomware will become a more significant issue in the future.
So, digital marketing businesses should protect themselves with firewalls and anti-malware software.
Still, it's also vital that staff know what to watch out for and are thinking about what they click on.
If something looks suspicious or you're unsure about a link or website, always stay cautious and don't click on anything until you're sure that it's a safe link.
As part of cybersecurity training within the company, all staff should be made aware of what a suspicious link or document looks like to stay aware of what is safe and what could be problematic.
2 – Phishing and smishing scams
Email marketing is one of the top channels for phishing scams, so digital marketers need to know the signs of a malicious attack.
It's vital that employees can notice what is a legitimate email from a legitimate sender and when a malicious email has been sent.
Similarly, mobile attacks, known as smishing, are increasingly common, particularly with more people working remotely.
To protect digital marketers from attacks, staff must be trained on the types of details to watch out for.
A legitimate company won't request sensitive information over an email, nor will they use an alternative email address – they will almost always use their domain within the email address.
Staff should check that the site the link is going to look safe before clicking through and double-check any unsolicited attachments.
Cybersecurity experts Redscan explain that training should also include mobile-specific threats:
"Raising awareness of mobile-specific threats such as malicious mobile applications (which can be found lurking in app stores) and smishing should be included as part of employee cyber awareness training."
3 – WordPress security
WordPress is one of the most widely used content management systems globally, so it stands to reason that many digital marketers will find themselves using this software daily.
However, it also makes WordPress one of the top targets for hackers looking to steal data, which is easier to do when components of the site are outdated, such as themes or plugins.
The best defence against this type of attack is to keep everything within your WordPress site up to date, which you can do easily with automatic updates.
Another option is to perform regular backups, giving you the peace of mind that you can replace any information that might become lost.
But digital marketers should also be aware of other cybersecurity threats to their WordPress site.
For example, DDoS attacks flood the site with vast quantities of traffic to bring down the server, SQL attacks that lead the hacker to try to gain access to the database, and weak passwords that leave your site vulnerable to data theft.
Final thoughts
Digital marketing teams can't ignore cybersecurity – everyone who works for a business is responsible for maintaining strong cybersecurity practices to prevent data theft and attacks.
There are numerous ways that digital marketers can be vulnerable to criminal activity, whether it's through outdated software, weak passwords, malware on a device or simply through human error.
By staying up to date with the latest cybersecurity threats, being vigilant when opening emails or documents, and keeping systems updated, businesses can ensure they're not compromised in the future.