How To Create A Graphic Design Resume To Get Your Dream Job
Applying for a graphic design role puts you in a unique position.
Unlike most job seekers, your resume isn't just a document – it's a chance to demonstrate the same skills you will be expected to perform in your new role.
On the plus side, you get a valuable chance to show off your talents.
On the other hand, there's much pressure to create the perfect graphic design resume that will impress your future employer.
Here are a few tips that will set you on the right path:
1. Think of yourself as a brand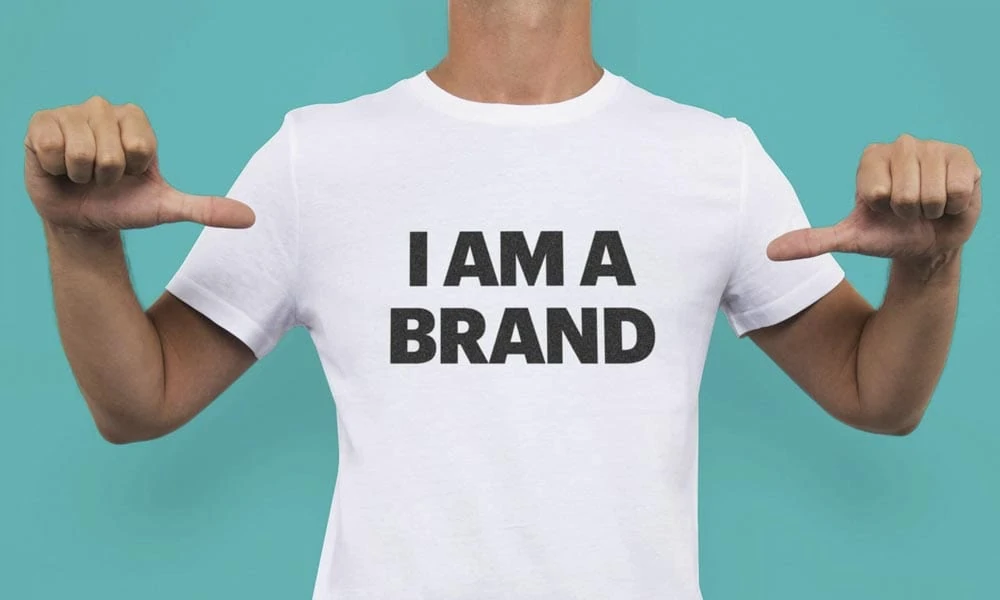 As a designer, you know the importance of clear, consistent branding.
When putting together your graphic design resume, treat it as you would any other project.
Clarify your values, aims, and goals and draw up a resume design that reflects who you are.
For example, if you like to take a minimalist approach to your work, a crisp logo design and theme that uses thin, sharp lines could work well.
If you tend to work in a softer, more whimsical style, flowing lines and watercolour effects could be viable options.
Ensure that you keep the same branding across your website, business card, social media profiles, and portfolio pages.
If you still don't have any idea what your brand is, start by assessing the kind of projects you love doing and the outputs you usually create.
Are your graphic designs colourful or are you fond of using minimal design elements? Does your design contain texts or do you focus more on other design elements?
Coming up with answers to these questions will help you determine what your brand is.
This way, you'll be able to assess which elements should be present in your resume.
2. Think carefully before including an objective statement
Until relatively recently, the standard advice to job candidates was to include a one-sentence objective, or "mission statement," at the top of their graphic design resume.
Now, most people agree that a couple of sentences that summarise your experience and explain why you are the perfect fit for the job is a better use of space.
Aside from these, your objective statement should contain information on how your skills can improve the operations of the company or how these can become an asset to the organization.
Since your objective statement is only made up of one sentence, it's vital that you use the right words to convey your thoughts.
When creating your objective statement, avoid beating around the bush. Instead, only use words that are easy to understand.
3. Do not rely on someone else's template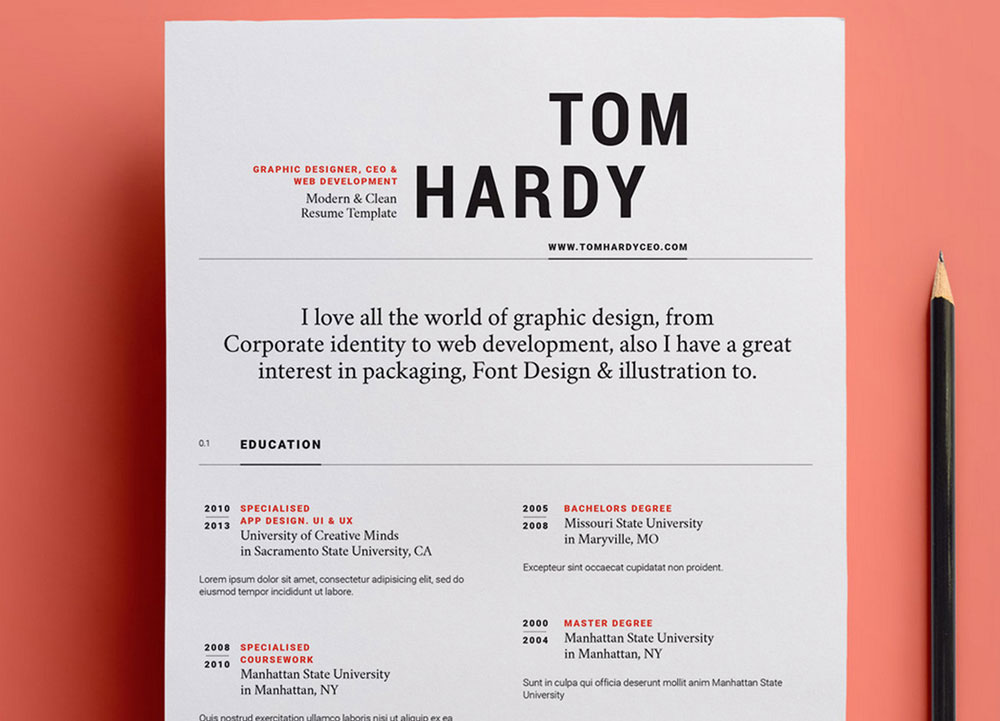 Your employer won't be impressed if they later discover that you used a template when creating your resume, even if the creator permitted you.
It's entirely possible that they have already received resumes based on the same template, which will immediately call your integrity into question.
Even if you get away with using someone else's work, you may be in trouble if other candidates apply to the company later with resumes that look suspiciously like your own.
Be prepared to spend a significant amount of time on your resume; it may prove to be the most important project of your career.
The internet can provide ideas on how you can create your resume.
However, if you want your resume to stand out, you should know how and when to draw the line in getting inspiration online from copying someone else's work.
Doing the latter might be easy but this will leave a negative impression on your employer's eyes.
4. Use InDesign or a similar application rather than a standard word processor
Pages or Microsoft Word are perfectly acceptable tools for creating resumes in most industries, but they don't allow you to create aesthetically pleasing documents.
Use InDesign, Illustrator, or another package with similar functionality.
With the advent of technology, it'll be very easy for you to find websites, apps, and software that enable you to create the perfect and most effective UX design resume, allowing you to have a resume that's unique and stylish.
5. Take care when using colour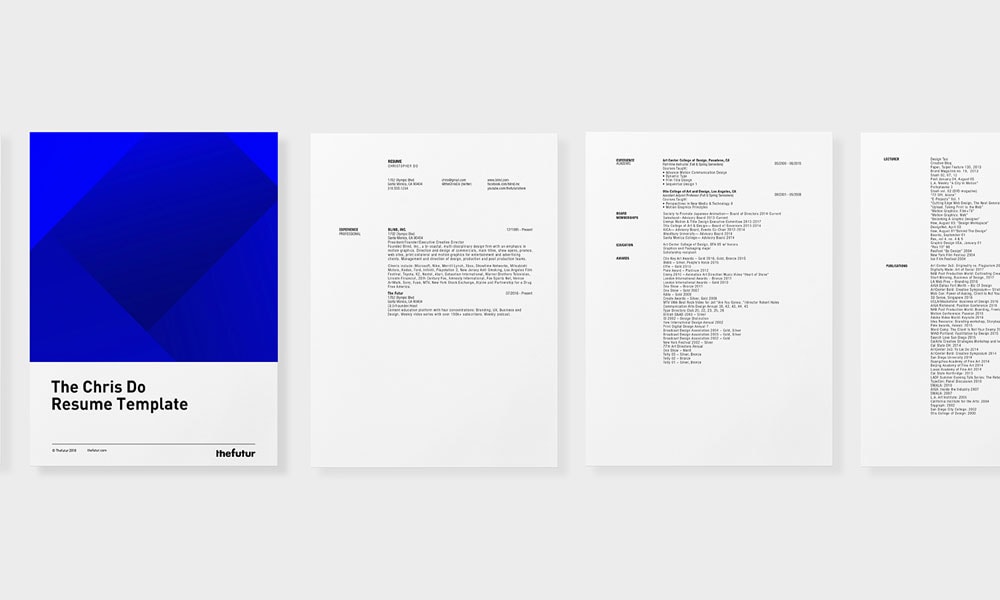 Colour can make your graphic design resume stand out, but too much is overwhelming.
Different colours have different effects on people, which is why you should pay attention to the colour you're using and how you're using them.
Remember, white space can be just as effective as vivid colour when executed properly.
Take care when using coloured paper; you need to make sure that the text is easy to read.
As mentioned, you should use your resume to showcase your skills as an aspiring graphic designer.
However, you shouldn't go overboard in using too many colours.
Doing so will only make your resume look cluttered and prevent the employer from easily reading information on the document.
6. Keep it concise
Hiring managers and directors do not have time to read lengthy resumes.
Even if you have extensive experience, aim to use no more than a single side of A4.
Do not include samples with your resume unless directed to do so. Instead, point the reader towards your online design portfolio.
For your resume to be concise, only include information that's relevant to the position you're applying for.
Since you're applying to become a graphic designer, you don't need to mention your experience as a volunteer in college or where you've attained your high school education.
7. Ensure it's easy to read
Elaborate typefaces may look appealing, but it's crucial that your resume be legible.
If in doubt, err on the side of clean and simple rather than lavish or elaborate. For example, this resume maker uses clean and straightforward approaches.
You don't necessarily have to present information that reads from left to right, but your design should guide the reader's eye around the page.
8. Incorporate relevant keywords
Every time you apply for a job, make sure that your resume is tailored to the job description.
Read the advertisement carefully and incorporate keywords that immediately signal your competence.
For instance, if your prospective employer specifies that applicants must have a minimum of three years of experience using particular software, you would be wise to note the length of time you have spent using various programs rather than just listing those you have used.
9. Cut out all irrelevant details
There's nothing wrong with expressing your personality via your resume, but remember that the hiring manager is busy – they will not appreciate having to read about any hobbies, interests, qualifications, or prizes that have nothing to do with the job role.
10. Don't be afraid to include numbers
According to popular stereotypes, creative people aren't too concerned with statistics.
However, a hiring manager will be keen to ascertain whether you can make a meaningful difference to the business via your design skills.
If you can include hard figures that prove your financial worth, do so.
For example, if your previous employers enjoyed a 20% increase in sales after you redesigned their advertisements, be sure to mention it.
Designer Vladimir Gendelman advises that an infographic can be an effective, visually appealing way of communicating chunks of information.
If you have several important metrics that prove your worth as a designer, this could be a great way of presenting them.
11. Don't forget the basics
In the excitement of preparing your graphic design resume, it's easy to forget the necessary details.
Ensure you have included your full name, email address, residential address, telephone number, social media profiles (if relevant), and a link to your online portfolio.
Convention dictates that you position contact information at the top or bottom of the page.
12. Stay Modest
A confident attitude is an asset; no employer wants to hire someone who is uncertain of their abilities.
At the same time, using superlatives or grandiose adjectives will turn off most hiring managers.
Arrogant designers are trying to work with, are often reluctant to accept criticism, and are slow to take other people's ideas on board.
This isn't the impression you want to convey!
If you have designed your resume to reflect your skills and expertise accurately, you can trust that it will convince an employer of your greatness.
13. Don't use ridiculous gimmicks
There is a fine line between a creative resume and an annoying gimmick.
Originality is laudable, but if you are relying on a "memorable" resume to secure an interview, you may want to reconsider.
Never place style over substance.
If you are applying to a creative branding agency, bear in mind that the hiring managers will have received hundreds of resumes over the years.
They will have already encountered attention-grabbing but illegible and unsuitable resumes submitted by desperate applicants eager to prove their talent.
14. Keep your cover letter formal and straightforward
In most cases, you will have to include a cover letter along with your graphic design resume.
Write no more than three or four brief paragraphs.
Begin by stating which post you are interested in, and where you saw it advertised.
Do not summarise your resume; instead, tell them why you want to work for their company and how you can benefit their bottom line.
Always research the name of the person who will be screening cover letters and resumes.
If there is no particular name mentioned in the job advertisement, call the company and ask them for the title and position of the person filling the post.
15. Ask for a second opinion
Your resume is the perfect place to showcase your design skills, but it still needs to convince an employer that you are the right person for the role.
Don't lose sight of either aim.
Show a copy of your resume to a friend.
Ask them whether it succeeds in highlighting your abilities and work history in a way that aligns with the design job description.
Ideally, the person you choose should work in a different industry.
This is because your resume may first be screened by administrative staff before anyone with a creative background reads it.
It, therefore, needs to appeal to both designers and non-designers alike.
16. Never Lie
Under no circumstances should you fabricate projects, suggest you have more experience than you do in reality, exaggerate your contribution at work, or engage in any other deception.
Lying on your graphic design resume is often grounds for dismissal.
Moreover, your employer will soon realise that you aren't capable of delivering what you've promised, which means you will probably be let go anyway.
17. Proofread your resume before submitting it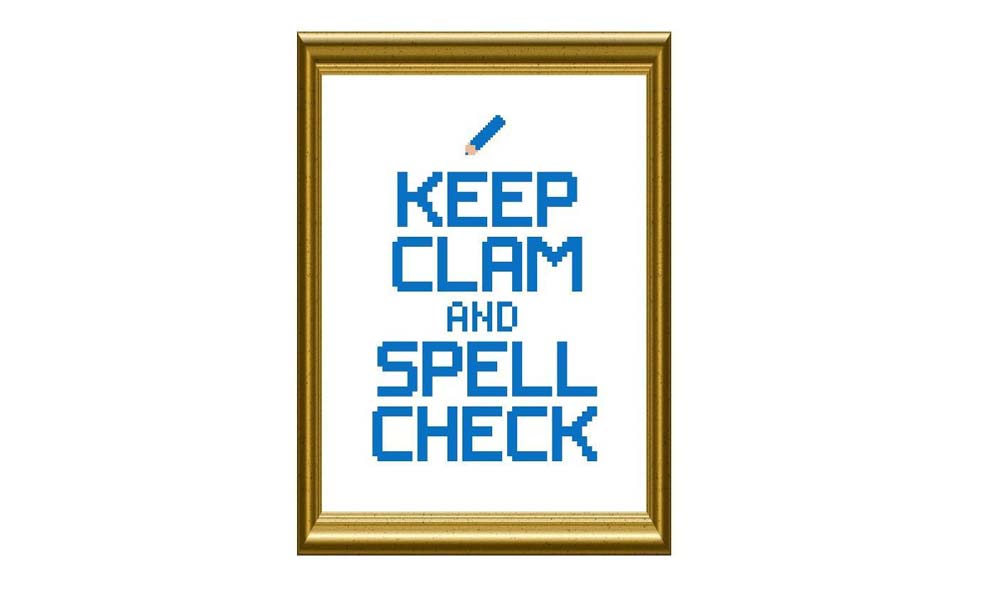 It would be best if you proofread your resume before sending it.
Spelling mistakes, misplaced punctuation marks, and unfinished sentences will not endear you to employers.
If you have any translated text, double-check that it's perfect by using a service such as The Word Point.
Watch out for common misspellings such as "you're" instead of "your," "loose" instead of "lose," and "they're" instead of "their."
Summing Up
If you stay focused on your objective, which is to create a graphic design resume that shows an employer why they should choose you, you won't go far wrong.
Most people don't get the opportunity to have fun when creating a graphic design resume, so consider yourself lucky!
Give yourself ample time to play around with a few designs for inspiration.
Build something you will be proud to send to your next employer, and you'll soon land your dream job.
Author Bio: Erica Sunarjo graduated from South Texas College majoring in Marketing and Creative Writing. She used her knowledge to make a difference in the realm of business copywriting and invested heavily in travelling and language learning. At present, Erica is fluent in French and Spanish, studying Chinese and working her way to being a multilingual copywriter. She keeps track of the latest trends in IT and technologies, blogs about efficient strategies in education and business coaching holds educational webinars.