How to Become a Graphic Design Influencer
For graphic designers looking for new ways to display their creative work and get noticed on social media, becoming a graphic design influencer might be the way to go.
Getting involved in the world of influencers can positively impact your professional life, establishing you as an authority figure in your field, and generating significant income for you.
However, standing out as a niche-relevant influencer in the industry is hard work. It requires consistency, time, patience, knowledge, effort, and creativity to create excellent content and build a highly engaged online community.
But if you are determined to start your venture, continue reading this post. Here, you will learn to become a leading influencer in the graphic design industry through a step-by-step guide.
1 – Stay Relevant & Loyal to Your Niche.
Focus on creating fresh content that is related to your niche. Remember, you are not obliged to select one category. You can choose a combination of 2-3 interests, but avoid making it too broad.
When you produce content relevant to your niche, you appear as an expert, implying that you are very passionate about what you do.
In this way, you will attract more targeted and interested audiences who will appreciate your content.
Consequently, you will have a higher engagement rate which is crucial for your success. Therefore, stay current and skilled in your niche as an influencer to create content that entertains, educates, informs, and inspires.
Note that influencer marketing has a large and diverse market. With no defined niche, you have to compete with everyone to gain your audience's attention.
So you will be speaking and marketing to everyone, ultimately reaching no one. In other words, you should not be a jack (or jane)-of-all-trades, master of none.
Instead, concentrate on your area of expertise to develop into a more influential and trusted influencer within your online community.
Image Source: Influencer Marketing Hub
2 – Identify Your Target Audience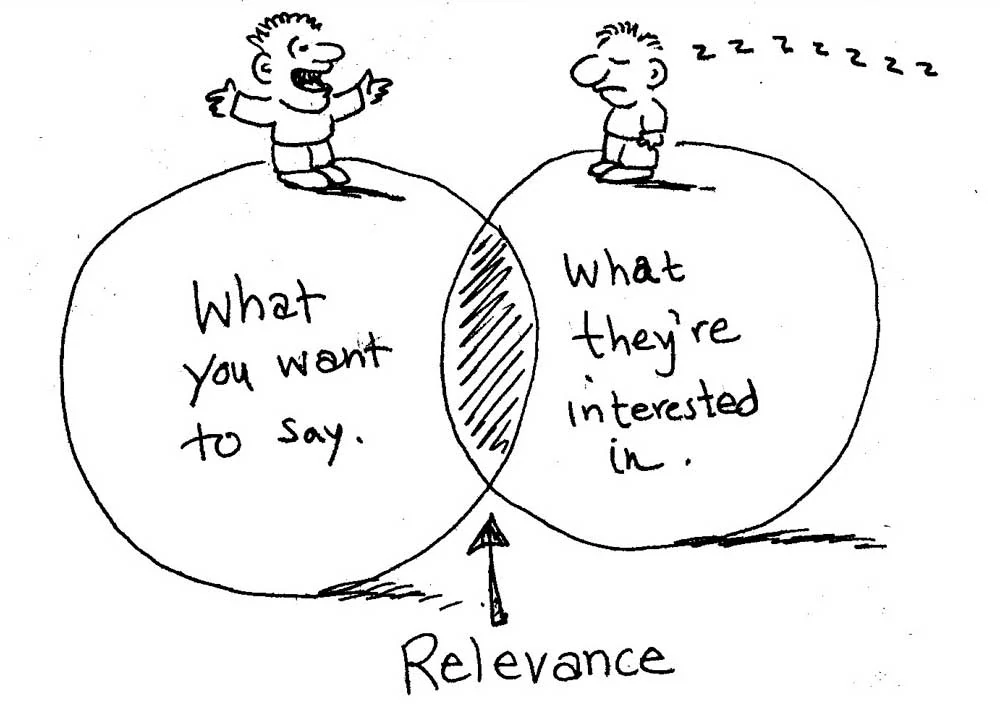 Identifying your target audience is essential in your content strategy to determine what content best suits them. If you have not defined your target audience, you will talk about everything and nothing.
Also, keep in mind that your content becomes more meaningful and valuable as it reaches the right audience.
So you will not feel frustrated because you will see that your efforts are not in vain. The more you reach out to your target audience, the greater an influencer you will become.
As an Influencer, you need to have a large, loyal audience of at least 10,000 followers before any brand is likely to sponsor you.
However, building a targeted and relevant audience needs thorough research and effort. Some tools help expand your outreach organically and gradually.
You can also utilise the hashtag strategy wisely to increase your visibility. In addition, ensure that you are using tags and keywords strategically in your content to reach a more desired audience.
The other trick is to go to your competitors' profiles and click on their followers. Then, scroll through the list of followers to find those who are active and match your ideal targets. Following identification, you can connect and establish a connection with them.
3 – Pick the Right Social Media Platform.
As a graphic design influencer, choosing the right social media platform is one of the most important decisions that you have to make. It is better to begin with only one or two leading platforms.
Thus, you can put all of your time, effort, and energy into building a solid community around it. Once you have established your online presence there, you can expand your influence on other platforms.
While many social networks exist, these are some of the best options for graphic design influencers to showcase their best work and build up their followers.
Instagram
Dribbble
Behance
Pinterest
Youtube
TikTok
LinkedIn
Facebook
In selecting the right social media platform, you can also look at other influencers in your niche to see which platforms they are using.
Moreover, you should know that your target audience is most active on which platforms. Additionally, the type of content you will create has a significant role in choosing suitable media.
Overall, considering these factors will help you determine which social media platform is best for you to employ as a central channel for conveying your message.
4 – Make Yourself Stand Out from the Competition.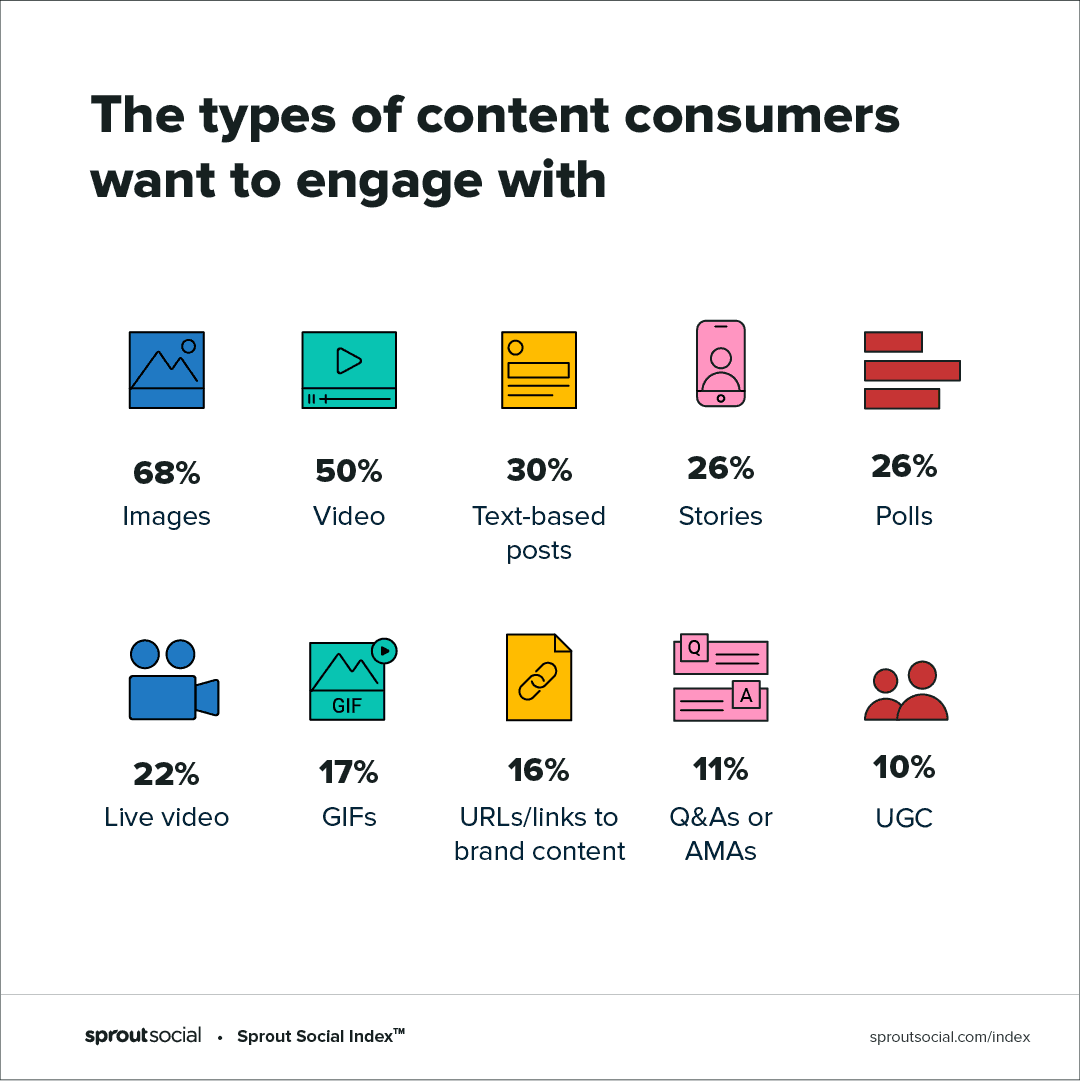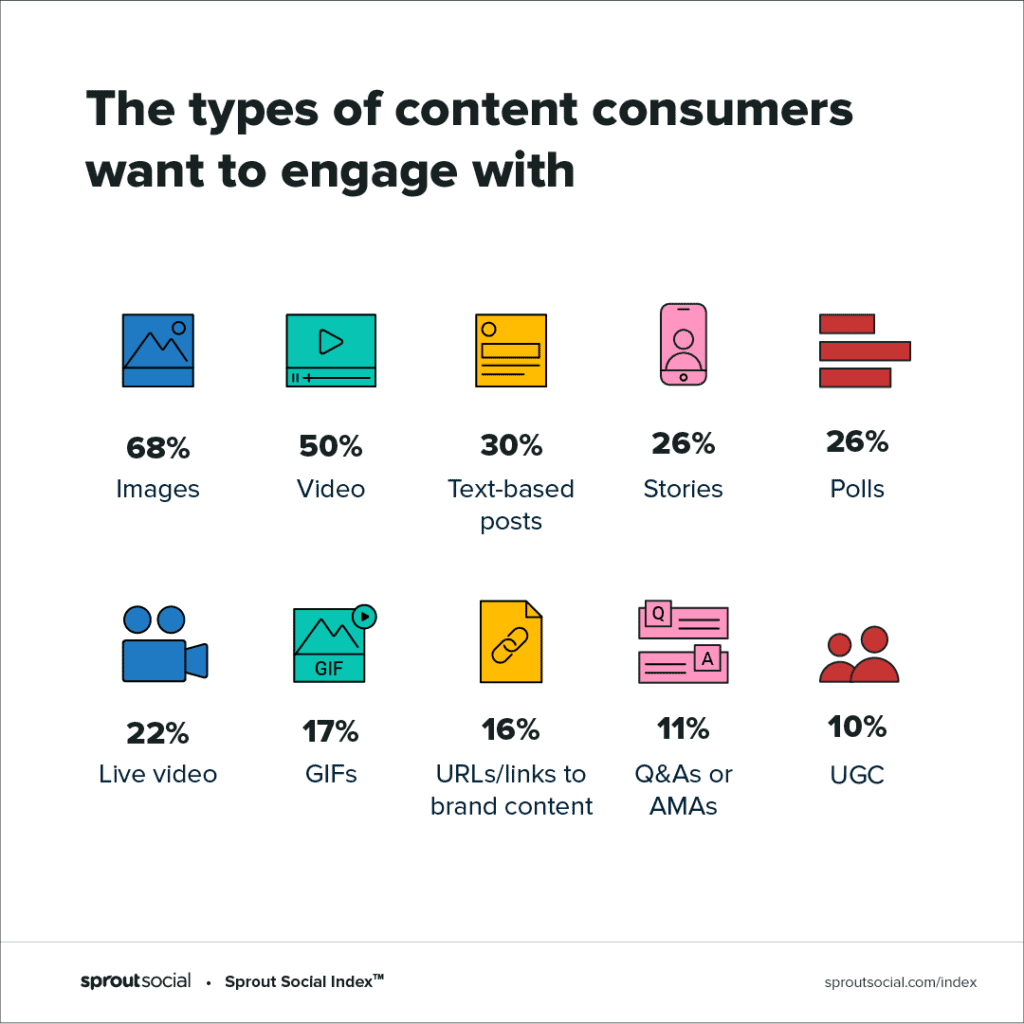 While the internet provides a wealth of skilled graphic designers, only a few of them can truly inspire and influence online users.
If you want to be a successful influencer:
Create authentic content and come up with innovative ideas.
Do not be afraid to try a new and different approach that makes you stand out from the rest.
Try to tell your personal stories in a way that brings you closer to the audience.
In addition to relevancy, you should explore possible ways to increase your audience engagement.
For example, you may use videos or live streams to give your followers a little glimpse into the behind-the-scenes process to build more genuine connections. Then use different types of content to create variety.
You can also share helpful tutorials, tips, and industry secrets on your social media channels to inspire young creatives to become better designers.
If viewers find your social media page informative that adds value to them, they will stay with you. Hence, share your insights, ideas, and projects vibrantly and distinctively.
Also, produce the type of content that your followers want. A kind of content that answers their questions or solves their problems.
You may think that you know what your audience likes to see, but sometimes ask them to get their confirmation or feedback.
5 – Optimise Your Social Media Profiles
The first impressions are incredibly vital. Your social media profiles and cover images are often the only things people see from you on social media.
Therefore, craft one that communicates that you are worth following.
You should provide and update your contact information to make it easy for clients and brands to get in touch with you. Write in your bio that you are an influencer and ready for collaborations.
In a few sentences, describe who you are and what you do. Consider your social media profile biographies as an extension of your business card.
It is crucial to add relevant keywords and hashtags so your audience can find you in search.
If you have a website, provide its link. More people will become interested in your business and discover your profile as you grow. Do not miss this opportunity and from there, direct them to your website.
They can browse your content and learn more about you by visiting your website. If you have any other social media accounts, mention them in your profile.
You had better use the same username, design, or logo across your social media platforms. Using your username consistently on different sites will establish your brand, and your audience will find you easily.
6 – Be Consistent in Your Content Sharing

Remember that consistency is the key in the influencer world. Consistency in your content strategy will keep your audience engaged and connected.
If you have a consistent content strategy, your audience anticipates that your content will show up, and this anticipation encourages your audience to keep checking your page for new content.
Furthermore, regular posting leads to more content and more exposure. Your constancy demonstrates your reliability, ethics and shows your commitment to your work. A regular posting schedule reflects how serious and passionate you are about your work.
You need at least one year of hard work before you start to see actual results. To become more disciplined, develop a content calendar and stick to it.
Additionally, it would be best to choose the correct times to publish your content when you are more likely to get the most engagement from your audience.
7 – Interact with Your Social Media Fans
An influencer's effectiveness is not measured only by the number of followers but also by their ability to build highly engaged and loyal followings.
You need to communicate with your social media followers and respond to their comments, DMs, and questions open-heartedly to improve your engagement rate.
Your response reinforces your fans' trust in you and makes them feel more connected to you. You can also offer free items as a graphic designer to thank them for their support and encouragement.
For example, making free designs available for download or sharing inspiring and helpful resources with them is a good idea.
Sharing your followers' content is also an excellent way to build close, friendly relationships.
Do not forget that your most important asset as an influencer is your audience. Therefore, work on cultivating loyal relationships with them.
8 – Engage with Other Graphic Design Influencers & Artists
That is right. You can set yourself apart from the crowd while collaborating with some parts of it. This collaboration can help you expand your reach and enhance your reputation.
Networking with other Influencers in your niche can help you gain valuable insight from them and learn how they hold on to their followers.
There are many ways to work with related influencers in your niche. One way is to pay them to promote your content.
But if you have a limited budget, engaging organically with them is the best and most effective way. To do this, you can tag them when you share the post, and the influencers are likely to share it with their contacts.
It would help if you only used this strategy repeatedly to gain fans from their communities. Joining influencer communities (like Facebook groups) or attending influencer events or seminars are also viable options.
The other tactic is to follow relevant influencers in your industry and stay active on their network by commenting, sharing, or liking their posts.
Participate in their discussions and conversations. Make your name known there. But be careful not to overdo it.
9 – Define a Value for Your Sponsored Posts
If you have never earned money from your social media before, it may be difficult for you to put a value on yourself. You may be priced out of the market by asking for a too high charge.
If your fee is too low, people may doubt your expertise and worth. Either way, you may appear as someone inexperienced and easy to take advantage of!
Many factors, including the platform used, industry, the size of the community, content quality, etc., can affect pricing.
To ensure that you receive proper compensation, you can work with a reliable influencer marketing hub. A trustworthy agency can guide you in making better decisions and match you with the right brand.
10 – Set up a Website or Blog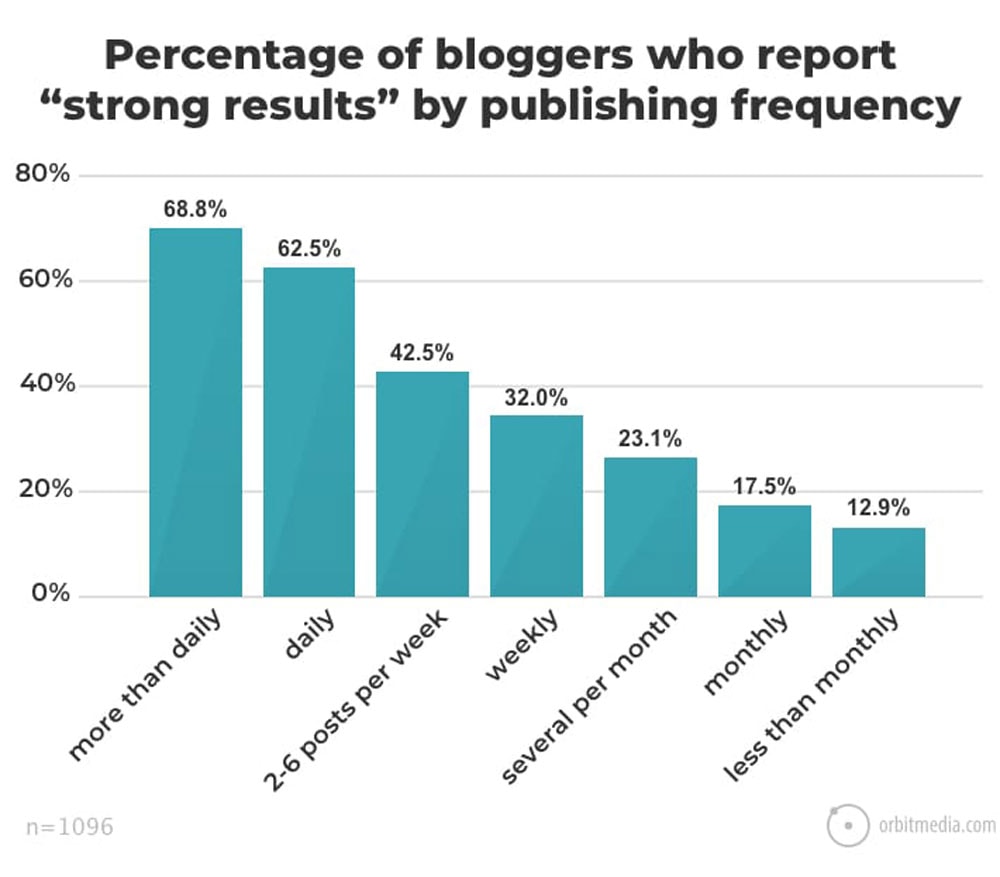 As your fan base grows, you will entice numerous individuals to search for your name on Google. Having a planned and well-designed website gives you credibility and helps you gain their trust.
Moreover, having a website lets you measure your brand influence more effectively. It is also an additional asset to include in your pricing proposals. Overall, influencers who have websites are more successful and look more professional.
A website is more stable and flexible in presenting your brand, persona, and other relevant information. You have more control over your content, design, format, and CTAs on the website than other social media platforms.
A website is like a one-stop shop that anyone can access at any time. You can rank higher in the search engines with a website and SEO content, thereby reaching a whole new target audience.
Bonus – Monitor Your Performance & Improve It
Each social media platform will show you related statistics concerning your performance. Thus statistics can help prove your influencer status and know what adjustments are needed.
You can use this data to evaluate the popularity of your content with your followers. If you try something new and receive a positive response from your audience, it is safe to conclude that what you tried out has worked in your favour, and you should promote it.
Therefore, becoming familiar with analytics is a significant factor in the success of an influencer.
In collaborating with brands and marketers, they usually will request to see your daily and weekly insights, along with reports on campaign posts.
Final Thoughts
Building your reputation as a graphic design influencer will be definitely worth the effort. It will help you expand your skills. Moreover, you can generate new and lucrative business, especially from people interested in your work.
To be successful, you have to reach out to your target audience, build an engaged following, and most importantly, learn how to keep them satisfied and committed.
You should know that for becoming a successful and popular influencer, there is not one recipe; instead, you need to consider many influential factors and apply them uniquely and innovatively.
Here, we compiled some of the best practices that hopefully will inspire and guide you on your influencer marketing journey.
If you have any other tips for becoming a graphic design influencer to add to this guide, please share them with us in the comments below. We look forward to hearing from you.