How to Write a Freelance Graphic Design Contract
Flexible work schedule, freedom to work from anywhere, and autonomy to say yes or no to clients and decide your revenue are the primary reasons freelancing is better than any 9-to-5 job. However, at times the fact that you work independently is a considerable downside. When you work for a large corporation, there's a better chance that they have a legal department or a lawyer who will look out for your best interests should you ever find yourself in any legal trouble. You're on the company's side, and their attorney is on yours.
On the other hand, most self-employed people lack the legal expertise required to protect themselves against a legal fallout. For this reason, you're more likely to close out meetings with handshakes as a goodwill gesture, particularly when starting as a freelance graphic designer. While it helps you build a good reputation, a verbal contract, unlike a written agreement, is often hard to enforce and, therefore, is not enough to protect you legally and monetarily.
In most cases, avoiding a contract in favour of working on a "handshake" basis is the most expensive mistake ever made. If you're worried the prospect of a written, a legally-binding contract may not sit well with your clients, don't be. If anything, you'll strengthen your ties with current clientele and foster positive word-of-mouth by drafting a simple yet detailed contract that spells out both parties' expectations.
Thanks to technological advances, there's no need for you to hire a lawyer to write a contract, sign it, physically deliver it to the client, wait until they sign and send it back, and repeat the process every time you land a new project. Instead, you can use contract management software to create, send, sign, and manage all your contracts at the click of a button.
To bring you up to speed with the concept, in this blog, we'll talk about what a freelance contract is and why every graphic designer should have one. Then, we'll walk you through the essential components of a graphic design contract to ensure a smooth and seamless workflow with your clients.
Okay, let's jump right in.
What is a freelance graphic design contract?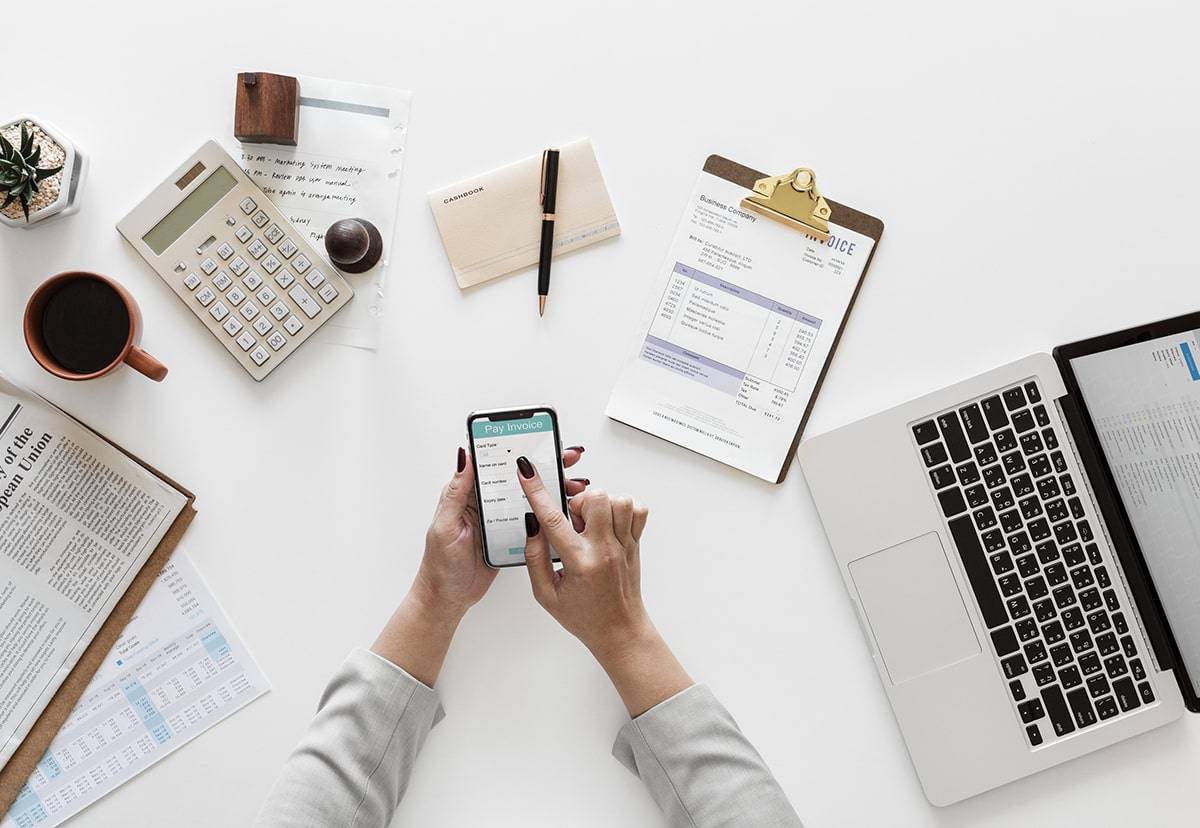 Cornell University's Legal Information Institute defines a contract as a legally binding agreement between two or more parties that allows them to work together toward fulfilling mutually beneficial obligations. When all the parties involved have read and signed the contract, it implies that they have mutually agreed to the terms and conditions mentioned therein. Failure to perform any contract terms without reasonable excuse constitutes a breach of contract. In this case, the plaintiff (non-breaching party) can seek monetary compensation or refuse to complete their end of the bargain.
By extension, a freelance graphic design contract is a formal agreement between you and your client that specifies the parameters of the working relationship. You'll have peace of mind knowing that your client understands and agrees with the project's costs, fees, and scope. The contract also specifies when payments and services will be rendered to the client. As the contract is enforceable by law, if you or your client fail to deliver their contractual obligations, the plaintiff can initiate a lawsuit before a court and pursue a legal remedy.
Do you need a graphic design contract?
Short answer: yes. Long answer: If you're a freelancer, a signed contract will ensure you get paid even when your clients disappear or refuse to pay. Additionally, a graphic design contract helps you establish your credibility as a professional and win your clients' trust as a freelancer. This, in turn, clears the way for transparency and integrity in all customer communications.
You might have been lucky so far. But it will take only a predatory client—dishonest, high-maintenance, and constantly unsatisfied—to make you realise the importance of setting clear terms in writing. Here are five benefits of creating a contract before taking up any freelance design project.
1 – Avoid cash flow problems.
When you work full-time for a company, you're confident you'll get a paycheck at the end of the month, irrespective of whether a client has paid the invoice. Sure, freelancers have the freedom to set their rates. But they also have the added responsibility of ensuring that they are paid to maintain a steady flow of income.
Most customers will pay you on time when you're a freelance graphic designer, while others won't pay even after multiple reminders. Those unreliable customers may even "ghost" you after you've handed over the files. Some others may pay you only a fraction of what you're owed, justifying their decision by saying that the rest of your work wasn't up to par. Whatever the reason your client gives you for not paying your invoice, having a contract in place gives you all the leverage you need to take them to a claims court. Written freelance agreements are also easier to prove, unlike WhatsApp chats which have to meet specific criteria to be admissible in court.
Loading Preview…
Powered by Creative Market
2 – Establish who owns the work.
Who gets the rights to the finished product once you've delivered it to the client? Do you provide the customer with the design source files or the final product? Will they be able to modify the original design in the future? If so, should you exclude this project from your portfolio?
In your role as a graphic designer, these are just some of the questions you should be asking yourself about end product ownership. As a general rule of thumb, you should demand a higher price and give up all rights to the project deliverables. You can also charge varying price points that grant increasing degrees of ownership and access. Either way, have your attorney review the contract's language regarding ownership rights, as this is a common source of disagreement.
3 – Define project scope upfront.
Project scope management is integral to a productive partnership between a client and a consultant. Even though it's usual for a client to request alterations to an ongoing project, and although answering "yes" may be a natural reaction, the added effort can quickly build up and lead your project into scope creep.
Plus, if you agree to minor revisions or additional provisions at no extra cost, the client may feel it's okay to keep asking for more work without any financial repercussions. You run the risk of making it easy for some customers to take advantage of you. This circumstance—unsuitable for any business owner— can be avoided with a contract.
Client requirements, deliverables, milestones, and timelines are usually discussed during the initial meeting. If you take the time to write your project's specifications before you begin work, you'll find it easier to prevent and manage scope creep in your projects.
4 – Set a deadline.
Some clients assume that now that they've paid you for your services, you should always be available to help with any issues that may arise. You can avoid this issue altogether by having a design contract drawn up before you shake on the deal. Use it to outline the project deliverables you'll be providing and set a termination date.
5 – Cancel a project professionally.
Companies occasionally request cancellations of work due to unforeseen circumstances. For example, if a client is unhappy with a designer's work, they may find someone else to do it. Or they are still waiting on the stakeholders to approve the budget for this project. Thus, they would like you to push the project's completion date to a later date or put it off altogether.
When life throws curveballs at you and project cancellation is the last resort, there should be no ambiguity about who can cancel the project and under what circumstances. Instead, the process and your expectations should be spelt out in the contract. This way, you can walk away from the project while maintaining a professional and positive relationship with the opposite party.
What should your freelance design contract include?
Hopefully, we've convinced you of the importance of written contracts for freelancers. Now, look at the key components you should include while drafting one.
1 – Names, Contact Numbers, and Dates
Remember: every contract needs to start and end with the complete names of all parties involved. Don't abbreviate your name like "D. Miller" if it's David Miller. Use the complete form "David Miller" throughout the contract. Similarly, business entities should always identify themselves by their full names. Each party's contact details—postal, email, or telephone—should also be listed. Lastly, include the contract start and end dates, when you wrote the contract and when each party signed it.
2 – Project Description
Begin your contract with a short overview followed by a detailed project description. Writing this part should take a little time since you can expand upon the project proposal you already gave to the client.
However, when defining the project scope, make sure to include the following:
project objectives
deliverables and related tasks
payment rate by tasks
timelines, milestones, and sub-phases (if any)
Besides mentioning the final project handover date, you should also set a cut-off date after which your clients can no longer access the files they have stored on your cloud.
To avoid scope creep, specify the project's parameters and mention which design services will not be a part of it. Put another way; the contract terms should be as detailed and explicit as possible so that even if a project's scope increases, it does so with an accompanying rise in payment.
Loading Preview…
Powered by Creative Market
3 – Payment Terms & Schedule
Next, you will need to set your payment conditions to ensure everyone knows when and how they will make payments. Pricing information can include more than an hourly or project fee in this contract clause. When drafting the payment terms for the agreement, please consider the following points:
What's the total cost of the project?
Do you require a deposit? If yes, what's the minimum amount they must pay before you start working?
Will the payment be made on an hourly or flat-rate basis? In the case of hourly wages, is there a cap on the hours that can go unbilled or a floor under which no payment would be made?
When will you send the invoices? At the project delivery time, 30 days following delivery, or after each milestone?
How long should you wait for an invoice to be paid?
Will there be a late fee for a client who doesn't pay on time?
Who will pay for the project's supplies if you need a premium subscription to complete a deliverable?
What payment methods do you accept?
This may seem like a lot, but ensuring timely payments is necessary.
4 – Revision Rounds
Your project's success relies heavily on achieving milestones on time. If you allow unlimited client revisions, you jeopardise project deadlines, mainly if you're working on multiple projects simultaneously. Asking a client for an extension just because you were too busy attending to a last-minute minor change requested by another will eventually raise a red flag on your integrity.
It's not always possible to objectively evaluate creative work. However promising the slogan "we offer unlimited design revisions" may sound, it's always a good idea to set a limit on the number of edits your customers can request. Specifying the number of free revisions that come with the project can help freelancers avoid burnout due to clients requesting too many changes. Most freelance designers will allow up to three revisions before considering the task complete. However, depending on the client and project scope, it is subject to change.
Good clients often understand that more revisions mean more money and are clearer while giving instructions and communicating expectations in the initial meeting. But still, when drafting a contract, make sure to put in a clause stating that you'll charge an additional fee for any extra work requested. Also, mention how long the client has after they receive the initial design to ask for revisions. At this point, it will also be necessary to specify what exactly counts as a "round," "edit," or "revision" so that everyone involved in the project is on the same page when discussing changes to the project's deliverables.
5 – Ownership, Copyright, and Intellectual Property
This goes without saying that when clients pay you to do a project, they expect complete control over the final product. Remember that as a design owner, you can transfer some or all of the rights to another party. Therefore, it's essential that you and your client both understand exactly what rights you're keeping and what you're giving up. Such a clause in the contract will protect your designs from copyright infringement issues in the future.
Also, know that even if you transfer all ownership, copyright, and intellectual property to the client on payment of the total fee, you can still seek their permission to retain the right to use limited parts of the deliverables. If you feature their project in your design portfolio or marketing collateral, this provision will protect you against any copyright infringement claim from their side.
Loading Preview…
Powered by Creative Market
6 – Client Approval
Getting a client to approve a project after months of hard labour is reason enough to celebrate. So regardless of the number of freelance projects you have completed, there's always room for improvement in securing client approval and receiving feedback more quickly.
Certain businesses require time for an internal approval process, so you and your client must agree on the days the latter should respond to you after receiving a submission. A client may become unresponsive for an extended period. Or they may react but refuse the work, saying it doesn't meet their standards. Either way, you can file a dispute if you believe you have done it per the terms of the agreement.
7 – Termination Policies
Unless you're signing off for a long-term commitment, it's probably best to stipulate a cut-off date by which you'll cease working, and the client will pay you in full for the deliverables submitted and approved so far, regardless of whether the project is finished or not. Also, include details such as who gets to keep the rights to the work done so far and what happens if the client decides to end the project before it is completed. If this is an ongoing project, including a termination clause becomes even more critical since it gives both parties some cushion time to plan for the termination of the contract and the resulting loss of income or final product.
8 – Indemnity
Who is to blame if the project doesn't go according to plan? The purpose of an indemnification clause, also known as a hold harmless provision, is to transfer the risk of paying damages or other expenses from one party to another. The primary benefit of including an indemnity clause in a contract is that it shields the indemnified party from any financial damage or legal action brought on by a third party because of the contract itself, tasks performed under the agreement, or the results produced by the overall project.
9 – Confidentiality And Non-Compete Terms
Until now, most of the provisions were centred on you, the designer, and the services you'll provide. However, the contract must also include something to protect your client's interests.
Freelancers are sometimes privy to sensitive information about their client's businesses. With a confidentiality clause in your contract, your clients can rest easy knowing that their customer lists, business plans, login credentials, trade secrets, financial data, and other proprietary information will be protected thanks to a confidentiality clause in your contract.
Moreover, by agreeing to a non-solicitation or non-compete clause, you promise not to help your client's business rivals in any capacity during or even after the completion of the project. Often, these restrictions are time-bound. For instance, a restaurant may insist that the freelancer they hire to design their social media graphics does not create any collateral for any other restaurant in the same city for at least a year. In that case, you must define the length of the exclusivity period and mention the expiration date for the non-compete.
A non-disclosure agreement (NDA) is a reliable way to ensure that sensitive information is not shared with outside parties, especially competitors. But if confidentiality and non-compete provisions are already included in the business contract, a separate and more comprehensive non-disclosure agreement (NDA) may not be necessary.
10 – Signatures
Don't let the excitement of winning a new client hoodwink you into working on the project without waiting for the signed version of your contract. A contract is legally binding only if everyone signs off on all its terms. Party signatures on the agreement provide an excellent evidentiary value should any of you commence legal action against another.
As we mentioned, if you use contract management software to create your graphic design contract, you can share it with your client. When both parties have access to the identical electronic copy of the finalised agreement, there will be no need for anyone to print off an original, manually sign it, scan it, and then send it. If your clientele is based in different geographical locations, digital or electronic signatures are the only method to streamline the contract signing process.
Conclusion
A contract might serve as a safety net to guarantee payment for your design services in case of a dispute. Taking up work without a formal agreement is fraught with dangers like non-payment and scope creep—why risk it? If you must, please consult a lawyer and have them help you draft a legally binding contract. Or, if you want to save time and money, create one online and use it with all your clients. When you don't have to fret over legalities, you'll be free to concentrate on doing what you do best: designing awesome stuff.
Author Bio: Qurat-ul-Ain Ghazali, aka Annie, is the growth manager at Contractbook and looks after all the organic channels. She has been with tech startups and scaleups for a couple of years with a B2B focus. You can find her socialising, travelling, indulging in extreme sports, and enjoying the local desserts when she is not working.