First-Time Parenting: Why Becoming a Freelance Designer Works
If you have a knack for design and you're looking for a career opportunity with an excellent work-life balance, you've come to the right place.
Freelance designing can be incredibly lucrative and rewarding while giving you the chance to find your way through parenting.
If you are struggling to manage first-time parenting, click here to seek guidance from professional counsellors.
This article will review tips and tricks for maintaining an excellent work-life balance as a freelancer and potentially a parent.
First-Time Parenting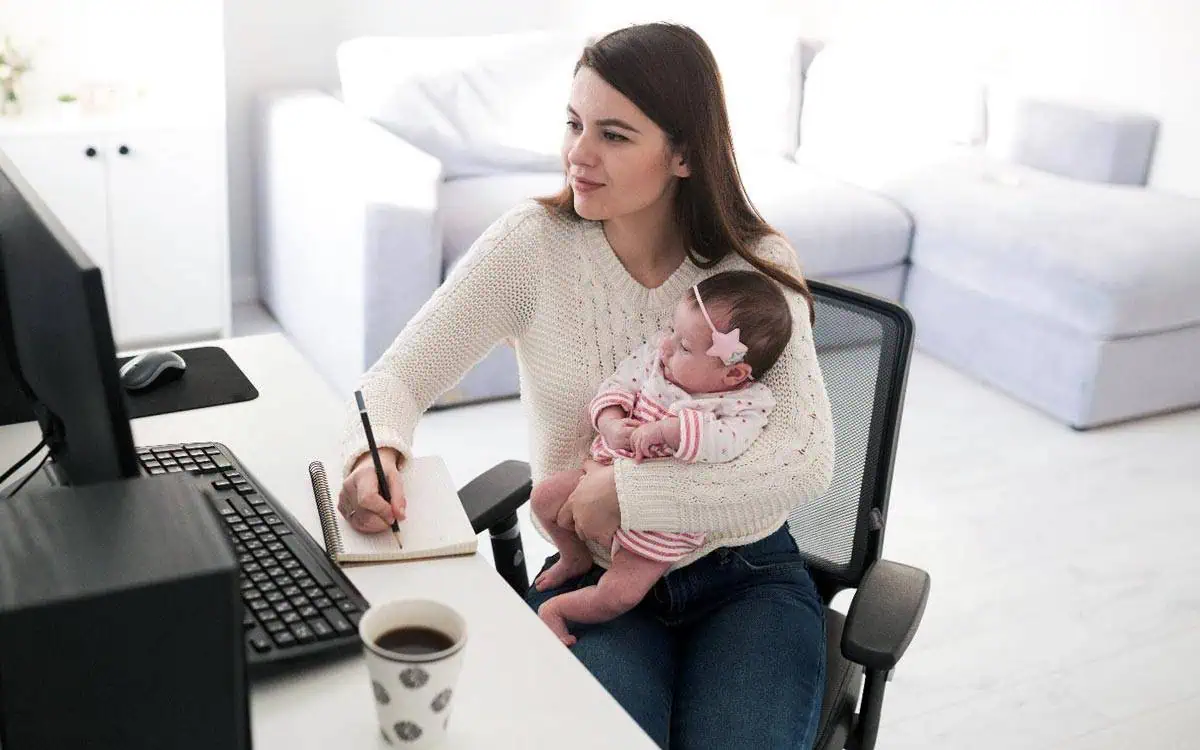 There are certain things about first-time parenting that can make working a traditional job difficult.
Your lifestyle will automatically change when you have a child, and your relationship with your job will likely change too.
Perhaps you are overtired, overextended, and overworked. Many new parents are often sleep-deprived, and maternity leave in the United States often does not provide the necessary support. Paternity leave in the United States is practically nonexistent.
For that reason, learning the balance between work and parenting can make life incredibly stressful. Whether you are a single parent or parenting with a partner, freelancing can be a great way to mitigate those problems.
Although many jobs are still remote due to the pandemic, not everyone will be working from home forever.
Freelancers have the autonomy to work wherever they want, whenever they want. When you are not chained to a physical workplace, you gain back the time you would spend commuting, and you can accomplish chores at home in between work-related tasks. Unlike many jobs, freelancing is particularly parent-friendly.
Freelance Design
Freelance design often includes graphic design, art direction, coding, web design, logo design, social media management, or branding. 
If you are proficient in any of these skill sets, you can find freelancing opportunities all over the place. Many websites are designed specifically for employers to hire freelancers and for freelancers to apply to specific jobs.
Spend some time scrolling through those opportunities to discover where you might be the best fit.
The more jobs you accrue, and the bigger your portfolio grows, the more your profile will stand out.
In addition, the more people you work with, the more contacts you will have and the more your network will grow.
Take advantage of each opportunity to keep the freelance ball rolling.
The Pros
Freelancing allows an individual to work from home or wherever they are comfortable.
It also allows individuals to set their rates and choose which projects they want to work on.
If a freelancer is passionate about a particular project, they can say yes to the opportunity. Likewise, if a freelancer is not keen on a particular project, they have the autonomy to turn it down.
Freelancers are also not subjected to working from 9 AM to 5 PM. Instead, they can work at any hour of the day that feels appropriate.
This can be essential for new parents. Being able to work when your child is sleeping can make all the difference.
The Cons
One major downside to freelancing can be inconsistency. It might take a moment for you to get acquainted with your network, and it can take some time to see jobs come in regularly.
If you have savings that can fill in between irregular paychecks, this may be a more feasible choice for you.
Try to be patient and reach out to friends who might be able to help in the meantime.
Don't let first-time parenting get you down. You can make it work and still pursue a career doing something you love. If you've never freelanced in the past, making that leap can be scary.
After some time, you will get used to the lifestyle. If you need additional assistance balancing these two worlds, reach out to a professional counsellor.
Author Bio: Marie Miguel has been a writing and research expert for nearly a decade, covering various health-related topics. Currently, she is contributing to the expansion and growth of a free online mental health resource with BetterHelp.com. With an interest and dedication to addressing stigmas associated with mental health, she specifically targets subjects related to anxiety and depression.