12 Steps to Finding the Perfect Logo Design
Whether creating a logo for your business or starting your journey towards becoming a graphic designer, you'll likely feel the urge to achieve perfection. And if you think about logo design's tremendous impact on branding, marketing, and overall business success, that urge is justified. After all, the best way to position an organisation in a positive light is to create a visually stunning logo its target audience will associate with trustworthiness, competence, credibility, and value. 
In other words, the visual depiction of a logo can make or break a brand's reputation in the eyes of a conscious consumer.
If you turn through the pages of any company's history, you will find that the best-known brands worldwide have used their logo design to communicate ethics, fidelity, and togetherness. And even more, brands use their logos to create powerful associations in their audience's minds, whether with the quality and enjoyability of their products or the simple joy of being the proud owner of a particularly sought-after item.
For instance, when you see Pizza Hut's red arch, it automatically makes you think of the chain's delicious pizza and scrumptious sides. When you see the Ferrari logo, you think of a fast, slick car. And when you look at the Google logo, a fantastic search engine pops up in your head.
Simply put, a logo plays a significant role in how people perceive a company and what that company provides.
So, you're looking for a guide on finding the perfect logo design. In that case, you'll discover that this article leads you through the process, helping you understand every single aspect of creating a company logotype that stands out, attracts customers, and, most importantly, helps position your business as a dependable provider of products and services your potential customers can trust and rely on. Let's get into it.
12 Steps to a Perfect Logo Design
Establish a sharp brand image by developing a fantastic logo.
Follow this 12-step approach, which will lead you to find a more effective and perfect logo design.
1 – Understand the Business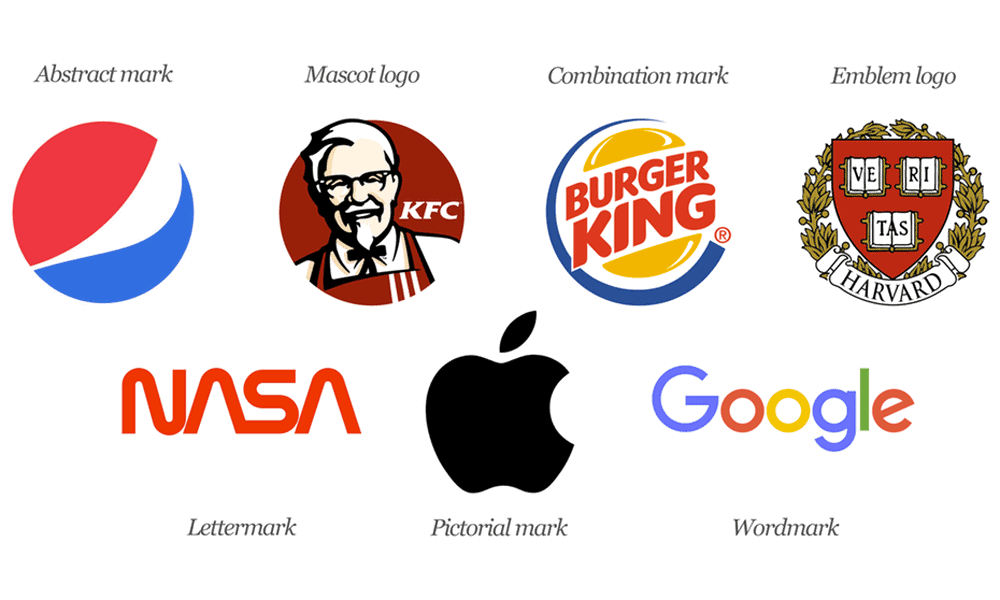 As we have established up until now, logos are essential to a brand's identity. And if you need more clarification on how a visual element can affect consumers' perception of an organisation, look at the research surrounding logo design and brand identity.
According to a research study published in 2019, a brand's logo directly impacts consumer evaluations. The data from 816 respondents uncovered that a logo enhances a brand's image. Moreover, the study results revealed that brand personality and familiarity were crucial in allowing a symbol to shape a brand's identity, making it much more critical for businesses to invest in a likeable and memorable logo.
But other studies explored the relationship between logo design and brand perception.
One study conducted in 2015 discovered that logo shapes and colours strongly affect brand image, indicating that choosing specific shapes or hues could help organisations create the desired brand image to position themselves in competitive markets.
Finally, it's also worth noting that brand logos affect consumer expectations, as research has shown that how a logo is designed directly leads consumers to make assumptions about a company's products. One particular study from PolyUstudied footwear logotypes and their impact on brand perception. It found that circular logos with mainly curved lines led consumers to believe that the footwear from those brands would be more comfortable than that made by brands with angular logos (which led people to expect durability).
Based on the data above, the key to successful logo design starts with understanding a business. More precisely, the design process must always begin by becoming familiar with a brand's vision, mission, and overall brand image a company wishes to establish. 
So, for all of that to reflect in your design, you must be able to understand your client's business.
You will be lucky if your client has their vision and mission clearly expressed. If not, then you have some research to do.
The first step towards that process is to monitor and explore how their prospective customers talk about them.
Discover case studies that show the brand's process and results.
Find out answers to surveys that reflect how customers feel about the business.
Check reviews & testimonials that highlight their best features (you can use tools like Clutch or Google Places for that).
However, if the business or organisation is new, you can always look for some details in their competitors' companies to give you a solid starting point.
2 – Map & Highlight the Brand's Value
An excellent logo design has a subtle but remarkable visual hook to it. It is a blend of certain 'a-ha' moments whipped with something witty and ties all the rest of it together.
For instance, if you look at the logo of Baskin Robins, you will notice that the pink colour depicts the number 31, which refers to the brand's 31 flavours. Other than this, the number 31 also portrays the brand's belief.
"The guests should have the chance to discover a fun, new ice cream flavour every day of the month." Isn't the brand's value cleverly summed up in a beautiful logo design? Yes? Well, that's what you should also aim for when designing the perfect logo.
Think about ways you can create a connection between the brand's purpose and a small pictorial mark. For instance, if a brand aims to empower growth and learning, then an image of a tree with solid and lush branches — like that employed by Menlo Coaching — makes for an excellent way to fully expand on a metaphor.
Or, if you prefer to look to haute couture for logo design inspiration, think about the Hermès pictogram. It doesn't just represent a business that creates luxurious, artisan products. More than that, it depicts tradition dating back to the early 1800s, which lures design and quality-conscious fashionistas and ensures they're more than happy to pay a premium.
In other words, to create the perfect logo, you must know what value to represent through the design. Remember, the best branding always depends on an in-depth perception of what people want when purchasing something. A tailored logo that creates differentiation must address clients' psychological needs.
In other words, a robust design triggers a reaction and sways customers' choices when they see it.
3 – Scratch out a Plan & Visualise
Great things do not come to those who wait (no matter how much we'd all love for that to be true). No, achieving exceptional results is only possible through hard work and a great deal of planning. And the same goes for finding the perfect logo design.
True, there are cases when inspiration hits designers, allowing them to discover an almost perfect logo design by chance. But for the most part, an imposing symbol will require brainstorming and strategising with the whole team, taking input, and collaborating with clients and other essential partners. That's the only way to define a design direction properly.
So, what does a logo design strategy look like in reality? You should view it as a plan that tells you what you need (and why) and guides the design process so that it's easy, logical, and ends in a satisfactory outcome. Here are three key steps that a logo design plan should include:
Understand the brand's identity and know what effect you want the logo to achieve. Please talk with your clients, note the words and adjectives they use to describe their company and ask them what they want to accomplish with their logo. This effect may be recognizability or trustworthiness. Or, they may want a logo that positions their company as unique and innovative, like the Tesla logo, especially considering that it's a visual representation of a cross-section of the car's engine.
Make a plan for where and how you will use the logo. Generally, you'll need three to four versions of the same logotype simply because you may want to employ a different one on a website homepage, social media, and print. For instance, the brand January uses its primary logo throughout its website. However, on social media, where space is far more limited, it employs a submark that still visually represents the company but is more versatile, allowing the business to combine it with a host of visual and textual content.
Become acquainted with any design choices that are already in place. For example, if you're designing a logo for a brand with an established visual identity, the logo will have to stay in line with that. Otherwise, it will be a complete failure. Creating logotypes that fit in with other visual elements can be more challenging for a designer. Nonetheless, remember that getting the process right will allow you to design something that will serve the brand's purpose and drive business results through the power of visuals.
4 – Check out the Competition
Since most of the strategy is sorted in the previous step, the final research lies in competitive analysis.
The purpose behind this is quite simple. You want your client's logo design to be unique from something already existing.
Now, you may not intend to copy other people's logo designs. But a likeness can still occur — whether by accident or by making subconscious choices. After all, as the characteristics/features of two businesses match, the probability of there being at least some similarity between their logos increases.
To avoid all this hassle, ask yourself questions.
How is my design different from that of competitors?
Observe what fonts they use, study their colour combination trends, and look for characters and symbols in their design that you'll want to avoid using in your creations.
Admittedly, the task will consume a lot of your time. But the results will be worth the effort, especially once you know that you've dodged a bullet and avoided the massive mistake of accidentally copying a competitor's logo.
If you still need convincing about the importance of competitor research when finding the perfect logo design, think about this: how many dentists do you know who have used the exact stock vector representation of a tooth? Chances are, you can list a dozen off your head.
And remember, this mistake is not only a risk for small brands or novice designers. Some of the world's biggest brands have made logo design choices that continue to confuse customers. For instance, if you look at the Ferrari and Porsche logos side-by-side, you'll notice that they feature the same prancing horse. To car enthusiasts, this doesn't matter, of course. But not everyone understands that there's a difference between the two pictograms, which is why the question "Do Porsche and Ferrari have the same logo?" ranks so high on Google when you type in the two carmakers' names.
5 – Brainstorm Through Different Ideas
The next step towards finding the perfect logo design is all about trial and error. Once you know the brand and clients' wants, you should start playing around with visual ideas. They may begin to pour into your head, or you might find that you must dig deep to find the perfect solution.
But, no matter how your internal motivation performs at the given moment, what matters is that you're actively exploring different design directions and that you make it your point to note every single concept that pops into your head.
Whether your working tool is a pen tab, a mouse or a pencil, make sure you carry it with you. You can even use online tools like Milanote, which are particularly popular amongst designers in the project planning phase.
And, of course, as you brainstorm, you must remember one thing: Often, the best ideas come from unexpected sources of inspiration. So keep your mind and eyes wide open.
Post finalising the design, experiment with the created version. Choose fonts, symbols, and other characters to amplify it. Sometimes, a design that did not appear suitable in Garamond can look perfect in Bodoni. In other words, experimentation is the key to award-winning logo design.
Now, there is one more thing you must keep in mind. And it's the fact that every idea needs to be validated. 
So, even if you think you've pinned down the perfect logo design for a brand, give it some rest and revisit it with a fresh pair of eyes. This will help you avoid most mistakes. And it will help you prevent your hard work from ending up on "worst logos ever lists", which is not something that businesses like Dough Boys, KIDS EXCHANGE, and the Institute of Oriental Studies can say with success.
6 – Keep It Simple (Go Vector)
An excellent logo must be distinctive, with a clear and straightforward message. It should have individuality. And most importantly, it must elicit a positive reaction in the viewer.
Achieving all of this can be super challenging. But, if you need help finding a way to communicate an idea quickly, then you have to consider the possibility that the message is not worth sharing in the first place.
When it comes to excellent logo design, you must teach yourself to appreciate simplicity. Yes, details can hugely elevate the appearance of a logo. And they could even be essential for establishing a desired brand identity. But before you submit the final design solution, consider whether there's anything you can take away from your design.
If it's too crowded, includes irrelevant elements, or sends the wrong message, the logo will serve your customers better. Therefore, instead of allowing yourself to lose yourself in an elaborate design, try to stick to the simple side.
Making the logo uncluttered and clean won't remove its ability to communicate professionalism, quality, or exclusivity. Quite contrarily. You might find that some of the best logo designs understand and harness the power of minimalism — check out how beautifully Fleur does it on its website.
Lastly, remember that the technical aspects of your logo designs must be just as straightforward as the visual ones. That's why it's highly recommended that you create the designs using a vector image format whenever you develop logos. This will make resizing and adapting easier than working from a JPG or PDF file.
7 – Create Multiple Versions
Brand logos never exist in a vacuum. Sure, they may be visual representations of an organisation. But sooner or later, they will be slapped on a product — especially if you're designing for a client who runs an eCommerce business.
With this in mind, your design process must include a step where you create several versions of the same logo.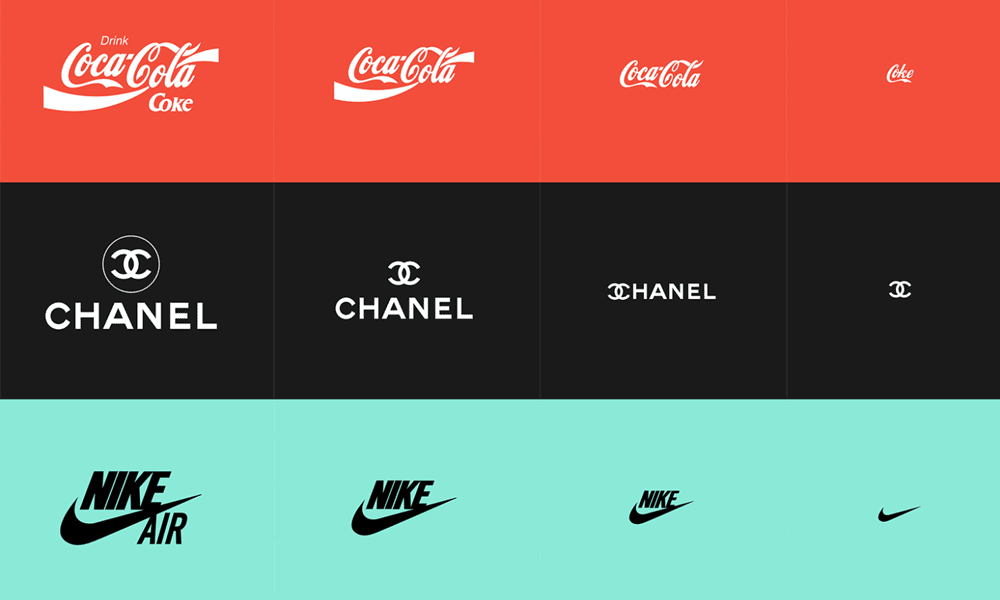 We already mentioned how you must create multiple pictograms to be used on different parts of a website/social media profile. But if you know that your client intends to use your creation on physical products, this step is much more crucial.
Generally, the only way for you to guarantee that your design will look good on physical products is to play around with it. Sometimes, you might have to elaborate more than your base idea. And in others, you'll have to take things down a notch.
If you look at some of Louis Vuitton's most iconic products, you'll see how they feature a more intricate logotype than the one used on the brand's website. And that's for a good reason. After all, a busy design could deter web visitors from noticing key conversion-driving elements like CTA buttons or special deals. But, when you look at the product, the more elaborate logo design makes it iconic.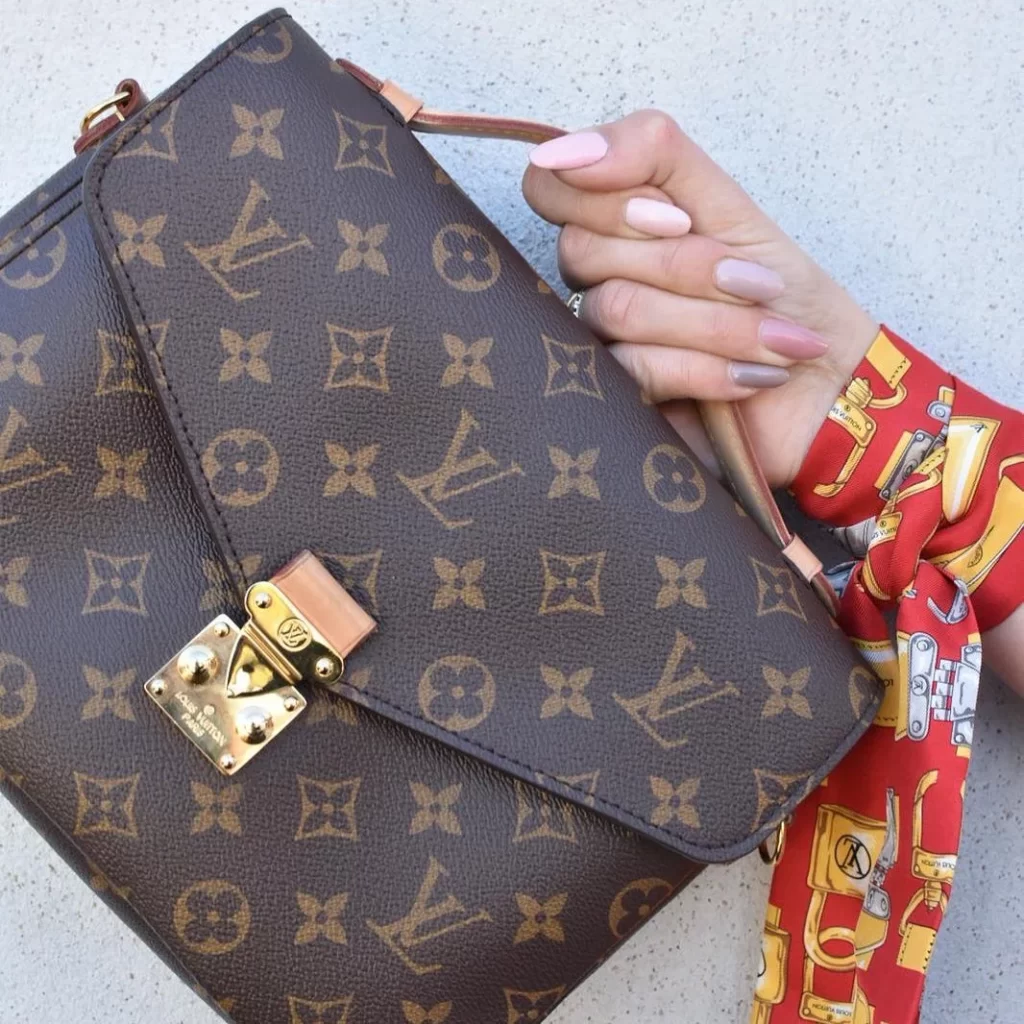 On the other hand, more valuable brands will only reap a few benefits from using elaborate logo variations on their products. On the contrary, the key to their success may be to stay consistent and use their main logotype to boost recognition. This is what GILI does with its paddleboard accessories — it chooses the simplest solution to brand its products, knowing that, in the end, its users want high performance, not just a well-designed product.
8 – Colours Are Vitally Important
To make a logo stand out, colours play a vital part. Just as much as design and fonts. Though it looks simple to slap a combination of light and dark colours together, from the viewpoint of a logo designer, it is a complex process rooted in theory.
When creating a logo, you have to be aware that the perfect design will often have to communicate a message through shapes and text and colour. That's why you noticed that financial institutions regularly choose shades of blue as their primary brand colour. And it's the same reason why eco-friendly organisations — like Too Good to Go — gravitate towards green and earth tones.
Of course, not all brands have to rely on colour to establish their identity. On the contrary. Black and white or single-colour versions of logos can be just as effective and memorable. So, during the design process, let yourself play around with different hues and see what works best. In the end, you might be surprised about the best solution.
9 – Shortlist
Now that you have various versions of the logo designs, it's time to pick the best one to represent the business you're creating it for.
While shortlisting, you'll want to answer the following four questions:
Is the design in tandem with the brand idea?
Is it attention-grabbing?
Can it be accessible to different media handles?
Is it timeless?
If the answer to these questions is a resounding "yes," then you've found the perfect logo to present to your client.
10 – Take Feedback
The one thing you must accept as a graphic designer is that there will always be edits you'll have to make before your job is done. The same thing can be said when finding the perfect logo design.
So, if you want to do a good job, you'll have to listen attentively to your client's feedback. Learn how to take criticism as a way to improve your creations. And don't hesitate to ask questions and explore possibilities to ensure the satisfaction of your customers. (You can even ask colleagues and industry insiders for the advice!)
The perfect logo isn't just a design you or your client like. It's a pictorial representation of a brand and everything it stands for. So be prepared to accept client comments and act on them. That way, you'll arrive at a result that ticks all the boxes and, most importantly, allow your customers to use your work to drive the success of their business.
11 – Be Open to Suggestions
The bigger the number of people who see your designs, the more suggestions you will get. And although you will not be able to implement all of these suggestions, take note of every proposition.
Please pay particular attention to feedback that suggests improvements (no matter how small), be it spacing, colours, or using different typefaces.
Once you've finally completed the editing process — know that it may take some back and forth before you arrive at a finished design — it's time to move down to the last and final step.
12 – Edit & Finalise the Design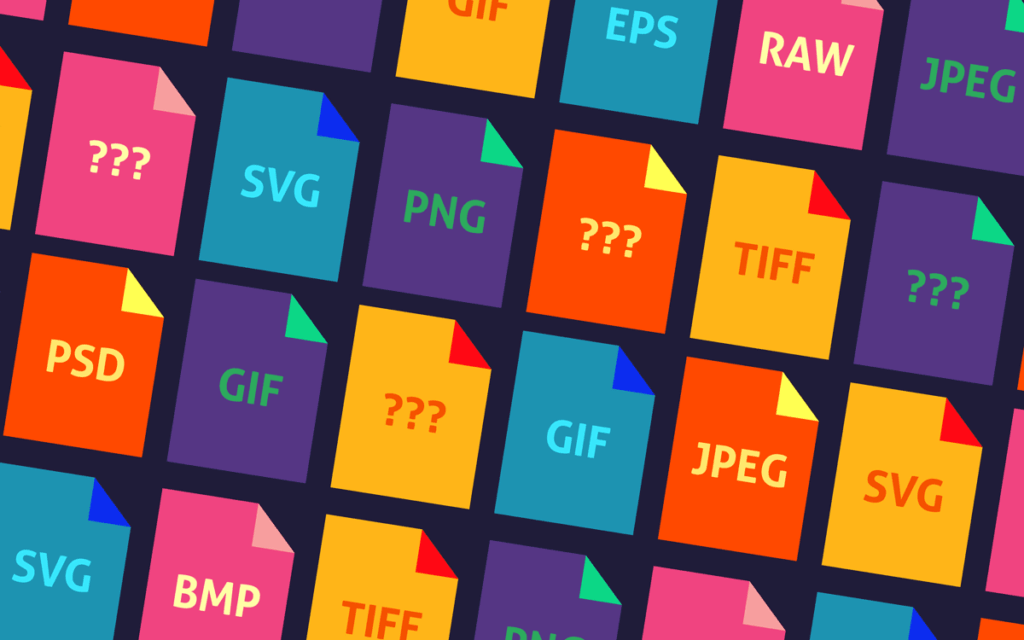 You have it: you're almost done finding the perfect logo design.
Though your work as a creative is finished, you still have to take care of a few details to guarantee the satisfaction of your clients. Make sure you've implemented the edits in all the logo versions. And double-check if you've prepared all the necessary graphics file formats, such as EPS, JPG, and RGB, which your customers are sure to need at some point.
Keep a backup of every version you have made and give instructions on how your clients can reach out should they need any additional work done — like making slight alterations or different file formats and sizes for the future.
Remember, your work as a designer isn't just visual. You want to create stunning logotypes that grab attention, inspire trust, and make people want to invest in a solution. But your job also involves wooing your clients. So don't fail in that regard, as it will most likely differentiate you from your competitors and allow you to make a living from graphic design in the long run.
Final Thoughts
Every company wants its logo design to stand out and symbolise its brand perfectly. However, we all know it is a challenging task!
From coming up with ideas to the effective execution of the logo design, it takes much time to get the perfection the company is looking for.
And, in the end, creative logos will never disappear from customers' minds, even if it has been ages.
So, follow the above-mentioned 12-step process to ensure your logo design stands out enough to leave a mark on the consumers.