Guide to eCommerce Website Development & Design
eCommerce is a great way to boost your business and ensure profitability.
It would be best to open an eCommerce website development rather than a physical store for several reasons.
What is eCommerce?
eCommerce or Electronic Commerce involves selling a product or service online.
The scope of eCommerce has exponentially increased over the last decade, thanks to the increasingly easy internet availability worldwide.
From small businesses to large companies, eCommerce has changed the world into a global digital village.
Anyone can easily avail of any product or service anytime with a few clicks.
What are the benefits of eCommerce?
eCommerce has numerous benefits for both retailers and customers.
Since it's online, it is readily available to everyone. This makes it simple for you to sell your product across the globe.
You can multiply your target audience exponentially by selecting exactly which customers you want to sell your product to and finding effective ways to target them.
Moreover, since you are now open 24/7, 365 days a year, you can earn money while sleeping. 
eCommerce enables you to boost your earnings and profit like never before.
This world may have stopped due to the pandemic, but not for you.
Even your customers don't have to worry about long lines and rush hours as all the transactions are made safely and comfortably online.
Another benefit of having an online web store is that the cost of investment and incurring reduced costs are significantly reduced compared to having a physical store.
Who can open an eCommerce store?
So the question arises, can I open my eCommerce store?
Indeed, you can! All you require is an item or service you will offer your potential clients.
You can make the product yourself or source it from somewhere else.
Ensure you have studied the market well and identified a market gap. It is better to solve a problem with your product or service.
You want to sell something unique due to the immense competition in the market.
Also, ensure your pricing is low enough for customers to afford easily or similar to your competitors' products.
However, ensure to keep the price high enough to make sufficient profit.
Where should you make your eCommerce store?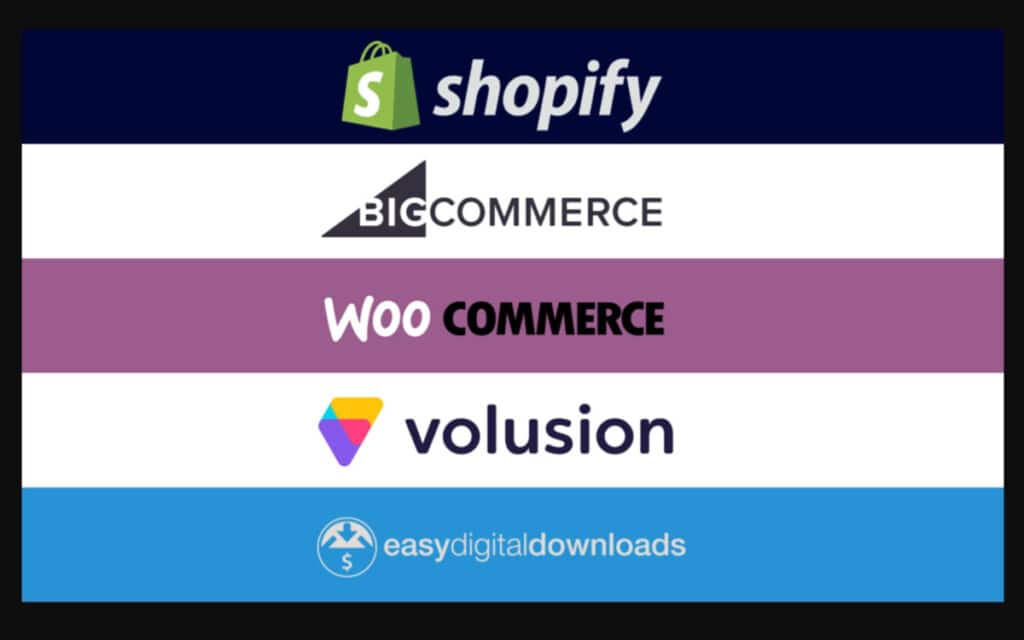 Next, you need a place for your online store. You can develop your eCommerce website or use an efficient eCommerce platform through a Content Management System or CMS.
A CMS will give you the basic framework required to make an eCommerce website development.
It will also allow you to add and edit your selling product. Moreover, a CMS enables you to accept customer payments and manage your online store easily.
Some famous CMS' are Shopify, Magento and Big Commerce.
It is recommended to use a CMS, especially if you are a beginner.
Some important pointers to remember while opening your online store are the pricing, scalability, flexibility provided by the CMS you are opting for, and ease of use.
Ensure your CMS, like your physical shop, can influence and impact your customers enough to convert them from visitors into successful sales and satisfied customers.
What about the payments?
A means of payment is also essential for opening your eCommerce store.
Your payment provider needs to be someone trustworthy. Make sure your means are compatible with the eCommerce platforms you are using.
They should be available specifically in all the countries you are targeting.
Since your product is being sold globally, it should be able to accept payments in different currencies.
It should be reliable and report even the most minute essential thing for your business. Ensure you know the fee it charges, its usability, and customer support.
The most commonly used payment processes globally are Stripe and Paypal.
Let's talk about marketing
Lastly, an effective marketing strategy to attract customers and keep them engaged.
Your customers are more important than your product, especially in this regard.
You won't sell your product online if you don't attract the right customers.
Unlike physical stores that can be easily seen, you must ensure that your target customers find you and buy from you.
You can ensure this using several factors, like effective use of social media.
In this age of the internet and digitalisation, a business can't flourish without using social media. 
Another thing that you can use is Search Engine Optimisation, or SEO for short.
This will help your website to rank higher in search engine page results.
Hence, make sure that your website is more prominent and visible to the customers looking for the solutions your product or service provides.
Another successful tool to engage your audience is E-mail marketing.
Some famous examples are MailChimp and Mailerlite.
All about eCommerce website development
Now that we have briefly discussed eCommerce let's dive into eCommerce website development.
Why should you consider making your eCommerce website development?
There are numerous advantages and disadvantages to having an eCommerce store.
To summarise everything mentioned above, starting an eCommerce store can have many advantages.
The most significant advantage of opening an online store is the low cost of investment and running the online website compared to a physical retail store. 
Thanks to eCommerce website development, you no longer have to spend loads of cash on your sizeable upfront investment or store location, worry about renting and storage space and fret about the renovation cost.
Cost of an eCommerce store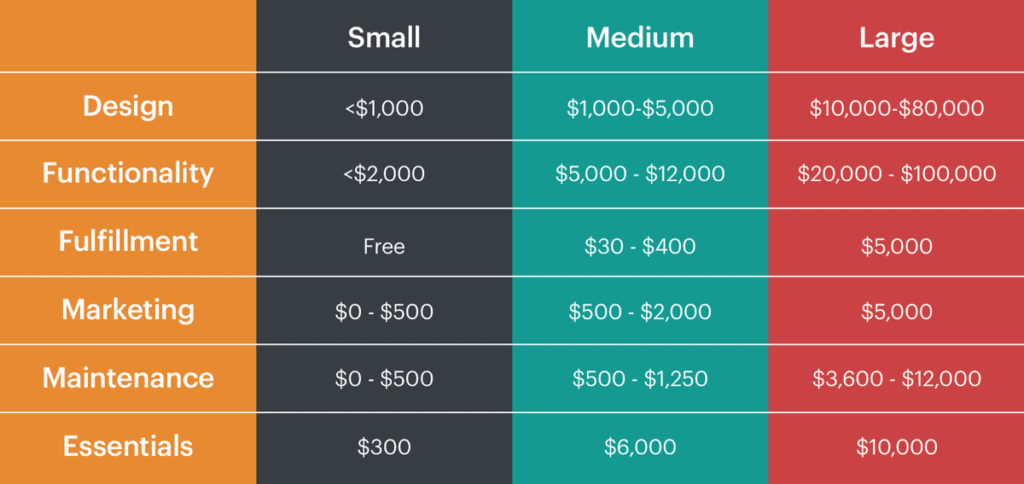 Start your store for less than a hundred dollars. You incur a monthly fee for a subscription that will be much lower than a physical store.
You won't have to worry about storage space as the products you sell can be directly shipped from your supplier's warehouse to your customer.
No worries about the timing
Secondly, since you don't ever have to worry about closing your store, you can generate income 24/7. 
You don't have to worry about closing even on public holidays. 
Your customers can buy products from you whenever they want at any time of the day.
Target customers across the globe
Moreover, anyone across the globe can buy your products or services. 
Hence increasing your target customers exponentially as compared to a physical store. 
Showcase the best sellers
E-commerce makes it easy to showcase the best sellers. 
Make custom graphics to promote products on your home page, build a dedicated category for them, and assist them in making marketing campaigns to help them.
Your best-selling products or services communicate a lot about your brand. 
Since they are your customer's favourites, they are always in high demand.
This can send a lasting impression on a visitor looking for a product or service you are offering.
Increase your sales compared with a physical store
Moreover, you can encourage your customers to make impulse buys. 
If the product you are selling online is marketed correctly, your customer might be eager to buy it then and there without wasting time. Hence, increasing your sales.
To make this more successful, use scarcity tactics like a countdown timer to notify your customers about your upcoming sale and how long it will last. 
You can also showcase that the product they are interested in is present in a limited quantity. 
This will make them want to buy your product as soon as possible. 
Giving limited offers and early-bird discounts is also a great tactic to increase sales.
You can also collaborate with social media influencers to reach the masses.
Another tactic you can use is to remarket your products to generate more revenue. 
You can do this by emailing your customers who have already added products via e-mail. 
This is quite impossible to do in a physical store. 
Remember that notifying your customers and spamming them with endless e-mails are two different things. 
This might cause them to lose interest and never buy from your website again.
Scaling your online business
Scaling your business is extremely important, especially if you have a physical retail store. 
If you cannot do so, you might find that your operations are insufficient to meet your customers. Demand, and you might miss out on potential sales.
To scale your business for a physical store, you'll need more storage space, a larger store, more products from suppliers, and more sale staff, to name a few.
For an online store, you need to make sure that you have a sufficient marketing budget to make your target customers notice you and buy from your store.
Moreover, even some visitors looking for your product or service might find you, increasing your sales. In short, it's a lot easier to scale an eCommerce business and manage the expenses.
Few potential disadvantages to keep in mind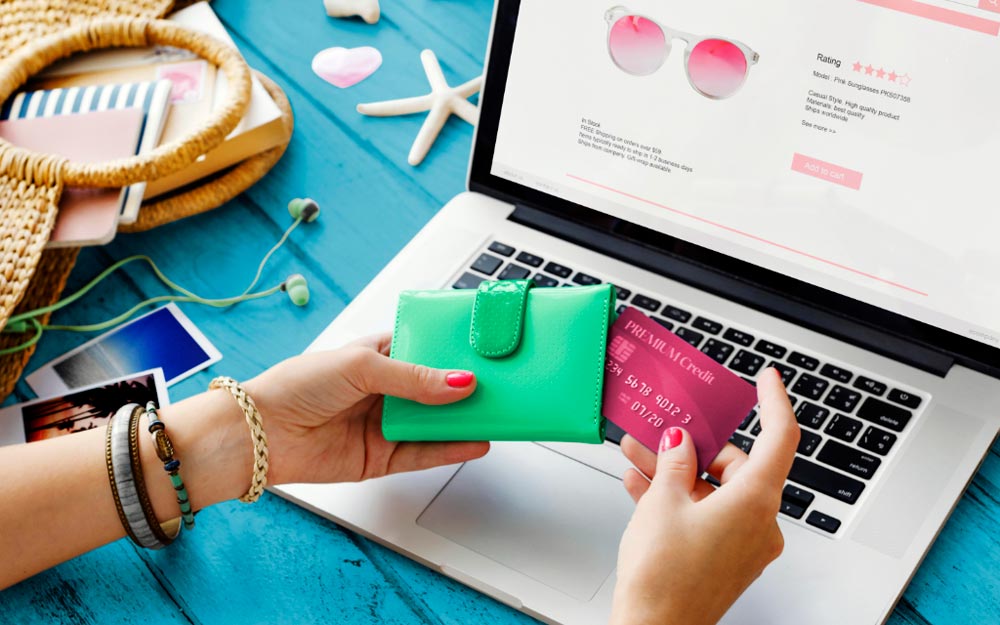 However, there are a few disadvantages to having an eCommerce website development approach. 
We have listed a few to ensure you know everything about eCommerce opening before your store.
The most significant disadvantage of running an Online store is that if your website crashes, you can't sell anything.
Since your website is live 24/7 all around the year, if it crashes at peak influx days such as a Black Friday sale, you might end up damaging your brand's reputation, resulting in your potential customers never buying anything from your online store again. 
You can easily avoid this problem by ensuring a stable platform for your store. One great example is Shopify otherwise.
Secondly, the competition, especially in online stores, is unlimited due to endless online possibilities and the increasing popularity of numerous world-class brands. 
Many people sell the same product online at different prices on different websites. 
Your customers have numerous options for buying the same product at different rates from different places.
Your online store is competing with all the online stores worldwide. 
Ensure you are selling something unique that solves a problem or fills a market gap. Make sure your store stands out from the rest of the stores.
You can do this by launching numerous marketing campaigns that engage the interest of your target customers. 
You can launch new and hard-to-find products. 
You can work on building a relationship with your customers using numerous social media platforms.
Another disadvantage of having an online store is that it needs to be shipped to your customers, making them hesitant to buy it. 
It is not readily available to use as soon as you buy it, as in the case of a physical retail store. 
This might create problems for you, especially if your customer does not receive the product on time.
An unsatisfied customer equals fewer sales in the future. 
So what do you do to overcome this problem? Well, as the saying goes, honesty is the best policy.
 It is better to be transparent with your customer about the shipment method and expected delivery time.
Communicate when they can expect packages to be delivered. Another way to overcome this process is by offering free shipping with all of your products.
You can always incorporate your shipping fees with your product price to increase revenue.
A brief guide for creating your eCommerce website development
E-commerce website development can be divided into several steps.
The first step revolves around launching your website and making it live.
Start deciding upon a catchy name that communicates what your store is about and attracts your customers' attention.
Ensure your chosen name is available and is not used by any other company.
Next, get your hosting (the place where your website files are stored) and domain (the name of your website).
Numerous websites offer many plans.
Choose the one that will benefit your business the most.
Finally, select an application to build your web store with.
Many users prefer WordPress. It is a tool used to build an eCommerce website.
WordPress is so popular amongst its users is b because it enables you to build your website quickly. 
It does not require any prior knowledge of programming or any coding skills.
Now that your website is live, you can build your eCommerce site.
Rather than making an eCommerce website from scratch, you can import and edit a sample eCommerce site to make it your own.
This is a much quicker and time-effective way to build your site.
Next, set up your store. Keep in mind that this is the place where your customers will see your products and purchase them.
Design your store, ensuring you send a long-lasting impression on your customers.
To set up your store, delete all the sample products on the template and add your products.
Remember to change the currency setting so your target customers can quickly pay for your product. 
As discussed earlier, you can also make sure that your target customers can pay in their currencies.
Have you considered using an ERP?
Integrate your eCommerce website development with an ERP or Enterprise Resource Planning Software to make it more profitable.
ERP software was made to manage entire operations and track customer orders, demands, and supplies required to be purchased to satisfy customer demands.
They focus on warehouse management, financials and accounting, human capital management and customer relationship management, to name a few.
ERP is one system that ties together the whole organisation, ensuring a unified data set and workflow.
The ERP system depending on the organisation can be divided into three tiers:
Tier one is additionally fitted to massive, transnational and additional advanced organisations. 
This tier has comprehensive practicality that may meet the requirements of such massive firms.
Tier two is designed for other niche-focused industries concentrating on bound capabilities instead of the complete system. 
Tier three (generally referred to as the trade niche solutions)
Even though ERPs were made to supply one holistic system to the organisations, most companies have unique needs and challenges that can't be met by one ERP system.
The ERP niche has created a void filled by the best-in-class ERP systems. 
These systems tend to specialise in different business segments to extend general efficiency. This is often where other software comes into play.
Folio3 has one of the best agriculture ERP software. One such ERP that you can use for your business is AgriERP.
It is a grain commodity trading and management platform.
Conclusion
There are many advantages to opening an eCommerce website development — a detailed analysis of all such benefits and potential disadvantages beginners can face, as listed above.
From a beginner guide to eCommerce website development to helpful tips for creating your online storefront, this article is undoubtedly your one-stop solution for everything the amazing digital world of eCommerce has to offer.