Today's smart devices, especially the iPad and iPhone are incredibly useful for many reasons.
For instance, whilst allowing you to carry the Internet in your pocket, it also lets one haul thousands of digital images, media files, contacts, and other things in one portable device.
It won't be an understatement to say that you can access your world on the go with your smart device.
Applications are the cornerstone of smart devices.
Their eminent benefits have made them an inevitable part of the life for the majority of the population.
There is no dearth of resourceful, feature-rich applications available in Apple's App store. You can easily get an iOS app for almost all your needs.
It is interesting to note that creativity being one of the finest forms of entropy can hit you anytime and anywhere.
It is possible to get innovative thoughts when you are away from your desk. Since it strikes, occupies the mind temporarily and then escapes, capturing those ideas instantly as and when they come is quite challenging.
However, doing so makes great sense.
For the creative professionals who are seeking the tools they need – here is some great news for you.
There are several iOS applications that can aid designers and help them deliver an effective design solution.
Since there is a plethora of applications and there are several fabulous contenders that aesthetically caters to the needs for designers, it is easy to get confused.
You can find a list of helpful applications for graphic designers – Best Apps for Designers.
Thus, it is advisable to cautiously choose your application and research beforehand to ensure that it can actually grow your career.
To help you streamline your choice for a valuable iOS application that can heighten your design career, I have uncovered some great applications for your consideration.
You can deliver astonishing designs and stay productive at your work by using these apps.
Let's explore the handpicked 10 Best iOS Apps For Designers that can inspire you and help deliver incredible work.
---
With the improved creative workflow, VectorSNAP will make it extremely convenient for you to switch between applications.
It supports both PNG and SVG file formats. The major feature of this application is to transform a coloured picture into a black and white vector image.
You can scale the images up to any size, and thus, it makes a great use in various design forms, including poster designing, graffiti stencils and logo design, to mention just a few.
This fabulous application is compatible with both iPhone and iPad, and available for free in the Apple App store.
You can miraculously transform an ordinary image into an extraordinary image with this fantastic editing application.
Available for both iPhone and iPad users, this free photo editor facilitates one to customise the images in a desired fashion.
It features an intuitive interface and a list of useful tools, including 16 distinct filters, 28 brushes for creating various effects, 11 exquisite frames, an image cropping tool and a lot more.
You can seamlessly work on your project and choose a specific tool with an ease to create a suitable design.
Adobe Color CC is yet another free application that is compatible with the Apple Watch.
This iOS application was formerly popular in the name of Adobe Kuler. If you are seeking a tool that can let you choose a colour palette, this application makes a prolific choice.
You can instantly choose a hue by focusing your device's camera lens on a colourful object, and the application will accordingly offer you a slew of colours that are extracted from the object upon which you have focused.
You can then use a suitable colour from the available options.
Quark DesignPad is an incredible productivity application for iPad users.
While it supports multiple languages, you can quickly create page layouts by including both text and images.
This is an ultimate layout starter application that lets one assemble a page layout, as it supports sketchbook and wire-frame designs.
Whenever a layout idea strikes you, you can visualise it via your iPad by running this application.
Once you are satisfied with the layout, you can email it to yourself, and can amend it further (if needed) with the help of the professional publishing software developed by Quark.
Designers often need a variety of typefaces. By downloading this application on your device, you will get a library of different typefaces, including 145 international fonts.
This will offer you an extensive range of options to look into so you can create a desired typography with flair.
This application allows one to search for a typeface by various categories like Class, Designer, Foundry, Name, or Year.
In fact, if you want a typeface from a specific designer, foundry, or font family, you can also search with that particular option.
Moreover, you can also mark the ones that you like as favourites and use them later in your future projects.
This premium application offers a set of worthy features that makes it a superior font application. It is compatible with the iPhone as well as the iPad.
Adobe Comp CC is one of the best iOS apps for designers that focus on layout.
You can efficiently design layouts for print, mobile and web solutions.
This application not only lets you design the page layout in a requisite way, but also ensures a precisely drawn graphic design like geometric shapes, including circle, triangle, square, and more shapes.
Thus, even if you are drawing with your fingers, it can deliver a great accuracy with appropriately designed graphics.
You can also collaborate your project and work on various devices by reaping the benefits of the Creative Cloud libraries.
These libraries are easily accessible by this Adobe application. Thus, you can directly send your layouts to software like Illustrator, Photoshop and more with just a simple tap.
In this mobile age, it has become eminent to have an impressive online presence in order to boost your business value.
However, there is a risk involved as your efforts and invaluable work when showcased on the Internet become vulnerable to claims, or people can even try to tweak them.
Fortunately, with Marksta, you can efficiently watermark your designs and include the copyright information.
All this can be done right from your handy device. Now you can upload your work on social websites like Instagram, Pinterest, etc., without getting jittery. This great application is an absolute value for money.
The Adobe Illustrator Draw is another marvellous application that leverages graphic designing. It delivers a power-packed performance with a set of helpful drawing tools.
You can say that it is an enhanced version of the Adobe Ideas application.
You can proficiently design the vector illustrations on your iPad or iPhone via this app.
The improved tools included in this application make vector designing on the go much easier.
The integrated Touch Slide digital ruler facilitates one to draw straight lines and desired curves with a flair.
It offers a hassle-free access to a set of familiar tools like paint bucket, layers, eye dropper, customisable brushes, and a lot more.
You can easily embed images from various sources. It supports Creative Cloud Market so you can create collages and do the tracing.
Moreover, with this application, you can undo and redo your work as much as up to 50 levels, and it also possesses an auto save feature.
However, it is advisable to use a pressure-sensitive stylus to accomplish your work with a great precision.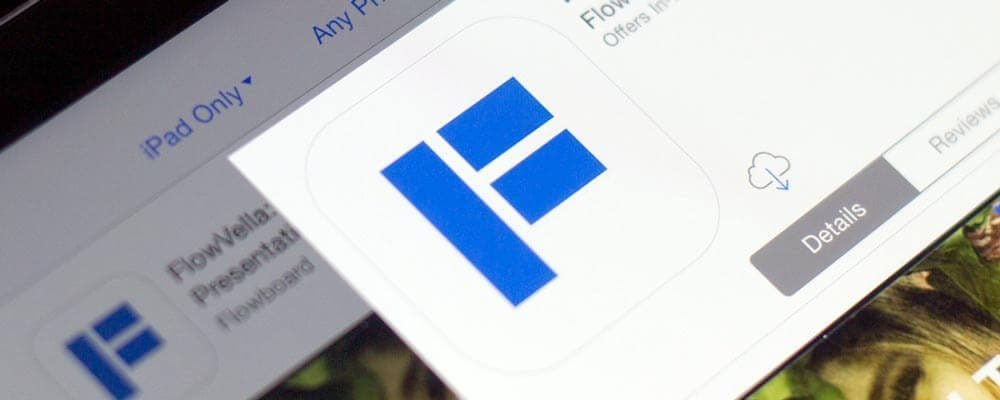 You can create high-quality presentations or portfolios on the fly with this excellent iOS app.
It's loaded with a range of beautiful templates that can create a gorgeous look and feel. It boasts a simple and intuitive interface, which makes it extremely convenient for one to use the application.
You can insert text, embed images, or even drag and drop your content from the cloud to create a requisite presentation.
You can also share the so created slideshow via a URL. It will automatically ensure that your presentation runs smoothly and flawlessly on any device.
This is not it – it can be viewed in both online or offline mode. In fact, you can also choose to directly upload your work on your blog or website.
If you are looking for a tool that supports precision 2D vector drawing and design, iDesign makes an optimum choice.
It lets one to flawlessly doodle with his design and create quality 2D illustrations on the go. You can import your SVG files either via email or Dropbox, and conveniently begin design anytime.
You can also embed images available in the photo gallery on your device. Furthermore, it allows one to keep his work synced on various iOS devices, as it completely supports iCloud.
iDesign is full of a range of useful design tools and an intuitive interface that make this application a viable choice for various graphic designers.
Conclusion
Thanks to the talented designers and mobile developers who have created these wonderful applications.
All the aforementioned iOS apps are worth downloading and can definitely facilitate designers to accomplish their projects without having to be in the studio.
---
Author Bio: Addison Cohen is a mobile app developer working with Appsted Ltd, the leading iPhone application development service provider which delivers most comprehensive mobile application solutions. He loves sharing the latest information on mobile technologies like iOS, Android development processes.
---
If you wish to discuss how we can develop your brand or provide graphic design for your product or business, email us at: [email protected]
Inkbot Design is a Creative Branding Agency that is passionate about effective Graphic Design, Brand Identity, Logos and Web Design.
T: @inkbotdesign F: /inkbotdesign
---