How Valuable is a Professional Logo Design for your Company?
We all notice different forms of logos across many platforms, from social media, and brand placement on shopping bags, to a little crisp packet.
However, I wonder why we see some but not all?
You may have noticed the KFC logo design walking down the street on a discarded paper bag, then later find you desire some crispy chicken.
What is it that makes this urge come to the forefront of our minds?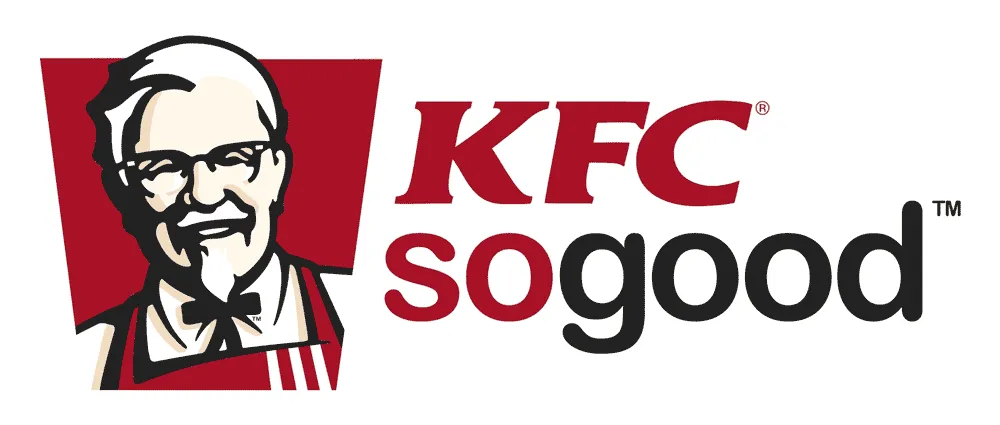 Branding
Effective branding, done in the proper and professional manner, is of vast importance to a business's development and the way they are viewed – whether it is the car manufacturer Ford or sports giant NIKE.
Both use very different design strategies to portray the business.
However, one thing I find is there is absolute simplicity in their design.
The Ford brand did not have that beginning; its first logo in 1903 was very busy and expressed a different styling altogether.
Originally the logo design had the name "Ford Motor Co." with the addition of where they originated.
Surrounded by a very busy border, displaying how they have changed and then simply tweaked the very easily recognised design.
The logo in 1909 adopted a much cleaner finish to the design, rather than the bordered previous iteration.
The plan did not last very long as in 1912 the image changed twice.
Thus, good results as the latter of the two designs have stood the test of time with very simple colour changes and slight adjustments over the years.
This final result shows the new modern era of design and the higher quality look, required for maintaining a good brand image that is still working today.
This highlights how companies should be open to changing their image to reap the rewards.
As the older logos would not showcase the development of the company throughout the years, this rebranding strategy has been replicated by companies all over the world.
The process of recreating your logo is what makes the decision harder.
Audience
To design the right way is to ask yourself: who is your target audience?
If it is an audience such as young children, you will go to the late Toys "R" Us as an example.
Simple elements of how their lettering is not bold or solid.

However, it brings a manner as though it has been written by a child, portraying playfulness.
This helps to associate the brand with whom they are targeting – while allowing the logo to become more relevant to their target audience.
This adds to the benefit of the association.
It leads the older audience demographic to understand that if they require an item for a younger family member, they know that Toys "R" Us is the correct place to go to receive the right service.
The use of colour is very different to that of Ford, where Ford is expressing a reliable, professionally made motorcar, rather than the retail company of Toys "R" Us.
Having these colours attracts the eye in a different manner, especially the younger generation which excites them into wanting to purchase products from an entirely different age group.
The use of the backwards "R" creates a playfulness, rather than spelling it correctly or placing it the correct way round.
Good usage of the text colours and techniques makes your logo relevant.
Iconic
We all want an iconic logo for greater results.
However, when you think of an iconic logo, many think of Apple, Starbucks and eBay to name a few.
They were not always considered iconic, as they have all had to begin somewhere, develop and adapt to what we recognise now.
The simplicity of each is where I feel the key to good design lies.
They do not have any gimmicks or overcomplicated design.
Instead, all boast a core relevance to where they begin as a logo design.
• Apple's original logo (with Sir Isaac Newton sitting under a tree as a highlighted apple is ready to fall) is still referenced with the apple having a bite taken from it. However, as successfully as they have risen in the past two decades to become a global superpower, they must have products due to the association.
• Starbucks "Twin Tailed Siren" is now the main imagery related to the Starbucks brand. The original had the company name, along with "Fresh Roasted Coffee" on a border around the "Siren" to state what was their business. Then again in 2011, the border saying "Starbucks Coffee" was removed to leave quite a simple close up of the "twin-tailed siren". The image is very easily recognisable through the association of their humble beginning and only slightly adapting the design rather than starting a new one.
• eBay showed another change of strategy, which may not seem drastic, but has changed its perception and created a more approachable brand. The previously viewed 'crazy lettering', with irregular letter placement and sizes, moved to a simpler text format and all the lettering on one line, giving an appearance of almost being three dimensional.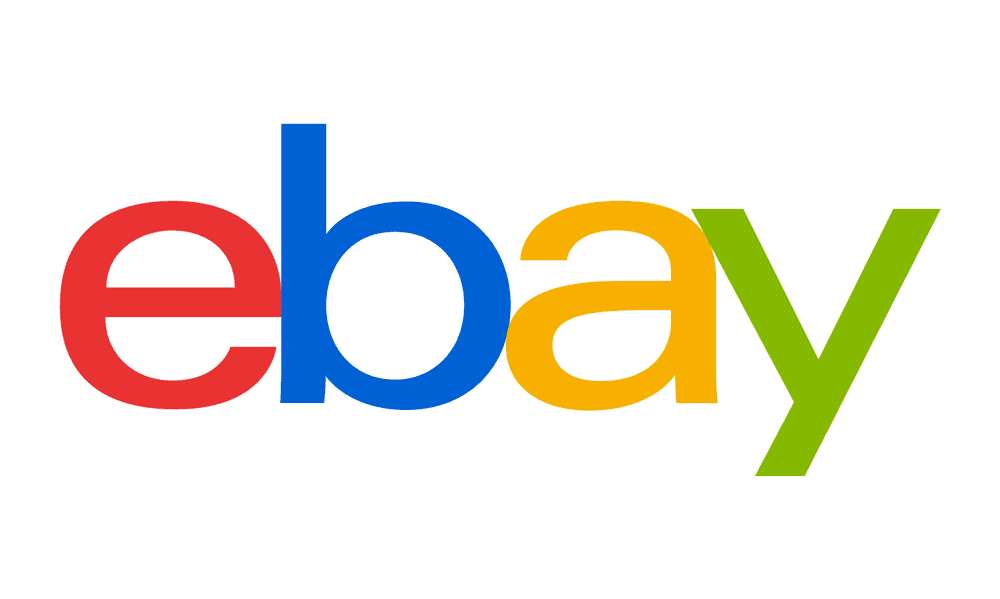 Inspiration
The examples above show ways that a logo design works for businesses of all sizes and history to then provide a professional service – along with an understanding of how this affects public perception and relevance.
Professional logo design is becoming more common, making the stock, cheap logo design templates stand out as being very poorly created and overused.
This may work to an extent, however, trying to replicate another's model or design process I feel only detracts from the journey your company's logo design and branding can take.
A favourite of mine is the story behind the Lacoste logo design.
Rene Lacoste, the owner and tennis player, made a bet on a match in which if he had won he would receive a crocodile skin suitcase.
Unfortunately, he lost the match and the bet, inheriting the nickname of the "crocodile", leading him to have a crocodile embroidered onto his blazer.
This, in turn, created a brand and led to how the Lacoste logo design is still very recognisable.
Logo systems
All very different designs, stories and inspirations are included in the direction professional logo design is moving nowadays.
I feel logo design systems are becoming more popular after the famous "Google doodles".
The simple use of the framework and introduction of historical events has made it synonymous with Google's appeal.
The "doodles" change throughout the world for location, national importance and any updates in world news.
Ensures all doodles are accurate and add a sense of value to the user of Google.
Another great use of the professional logo design system is the MTV branding.
Changing the colours and usage of more dynamic shapes and designs create a more appealing logo.
In doing so, this feels ever-changing, as though they are not just resting on their previous, instead of pushing forward to remain unique and up to date.
MTV has been adapting their design in this way for years and has continued the trend.
This tactic has allowed them to remain relevant and ahead of their competitors.
Most design systems are implemented by larger organisations as their budgets enable them to do so.
They can delegate these tasks to other companies to remain ahead of design trends.
This means smaller businesses with lesser budgets to spend on their logos, are better off developing a professional logo design, so as to have their brand image implemented from the beginning.
When the time comes and the growth of your business requires a unique approach to your marketing strategy, your business will be better suited for the transition of either adapting your design and brand image or moving into the logo systems approach.
Professionalism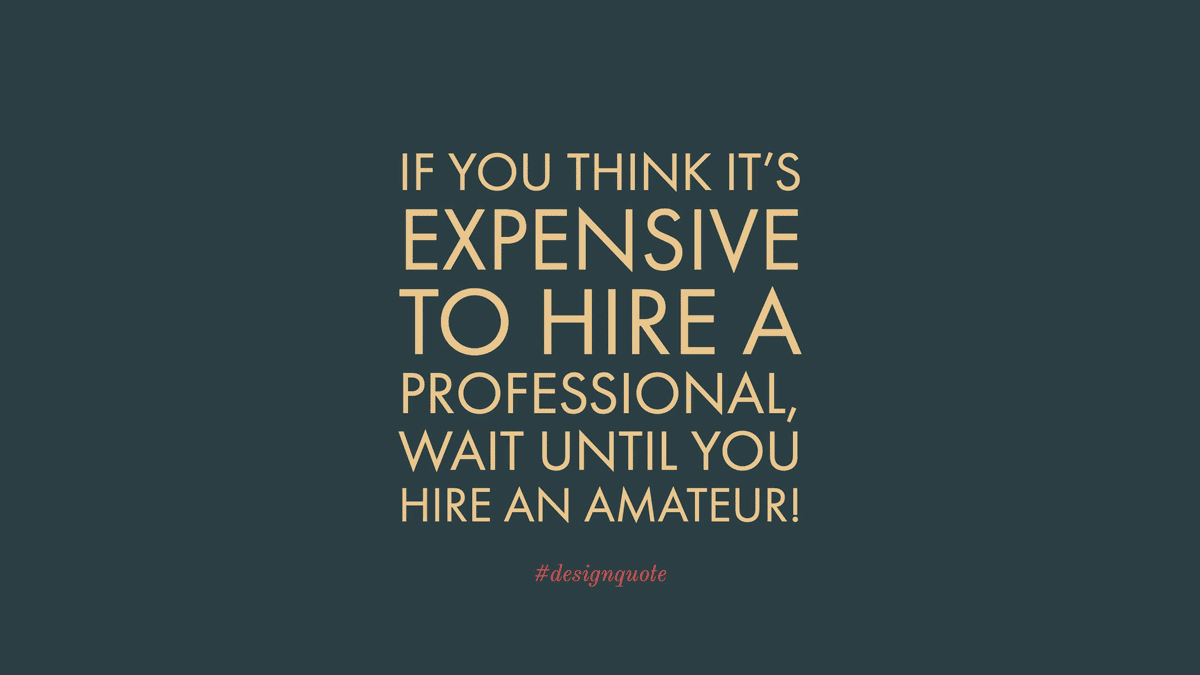 At times, getting a professional logo design may mean higher costs initially.
This could be viewed as a negative, but I feel it means the design you have obtained professionally is more current than a quick fix logo design option.
The design will not need to be changed, instead adapted to the growth of your business and what new direction you plan to move forward in.
Whether that is a simple tweaking of your brand design, or introducing a logo design system, there are many ways to proceed.
With the way design is going, it does pay to produce a higher quality logo from the offset rather than trying to catch up with the trends of tomorrow.
So how valuable is a professional logo design?
Extremely.
It can create a link between the consumer and business; make your brand sit at the forefront of your customers' needs automatically through positive association.
Having a professional logo design from the beginning is critical.
To remain with it throughout the years, but being open to change, also creates a feeling of pushing for more.
Ultimately it renews interest, keeping you ahead of your competitors in the long run.
How do I create a professional logo?
Logos are one of the most important components of your website and can help make a great first impression.
The logo is the single most used element on a website and is the visual 'stamp' that identifies a company.
Always use your logo consistently.
Use .jpg or .png files only.
Avoid using stock art.
Make sure your logo is high resolution.
Avoid using photos with people in them (people in your logo should be generic).
Use contrasting colours for your logo.
Make sure your logo is readable at a small size.
Make sure your logo is easy to reproduce.
Make sure your logo does not look like it belongs on another site.
How much does it cost to have someone make a logo for you?
An often asked question when it comes to professional logo design is how much will it cost? The answer is that it will cost whatever you wish – anything from free to a few thousand pounds.
It will depend on the amount of time, research and design effort that will go into creating your logo. The "cost" of a logo, is however relative to the perceived value. A logo is seen as a very precious thing.
And like a diamond, the more effort, time and effort you put into it, the more it will cost.
So how much is it worth to you?
What do professionals use to design logos?
Many designers use a combination of programs to create their logos.
The basic design programs used by logo designers include Adobe Illustrator, Sketch and Corel Draw. Some designers use Adobe Photoshop as their primary design program. Others use Adobe Illustrator as their tool of choice. Corel Draw is a popular program used by logo designers.
These basic programs all allow for basic logo creation.
How can I find someone to create a logo?
A quick search on Google for "professional logo designer" should do the trick. These designers charge anywhere from $50 to $10,000+. We provide custom logo design services so be sure to check them out in the navigation bar.
How long does it take to create a logo?
Creating a logo or brand identity is a complicated process. It takes many steps. Each step requires information, creativity, brainstorming, insight, patience, and time.
1. Research – Where do you want to start? What is your mission? What are your goals? What type of logo will best represent your company?
2. Brainstorming – We will explore many ideas. The research will help you create multiple approaches.
3. Initial Draft – We will quickly create the first design concept. After selecting and revising, we will create a second draft.
4. Final Draft – We will revise the design concept until it is perfect.
5. Implementation – We will implement the logo in a consistent way. We will install fonts, colours and other elements.
6. Finalise – We will finalise the logo