Don't Skip the Proofreading: The Importance of Quality Control
Effective communication is the backbone of any successful small business. Whether it's a well-crafted email to a potential client, a social media post announcing a new product, or a blog post on your website to engage with your audience, every piece of written communication represents your brand. However, proofreading and quality control can often take a back seat in a rush to meet deadlines and deliver results. This can lead to embarrassing mistakes, miscommunication, and even loss of credibility.
According to a study by Global Lingo, poor grammar and spelling mistakes on marketing material would put 59% of Britons off choosing a company's products or services.
This blog will highlight the importance of quality control in small business communications and why skipping proofreading is a risk no business can afford. From avoiding costly errors to maintaining a professional image, we'll delve into the key reasons why investing time and effort into proofreading is essential for the success of your small business. Don't let sloppy mistakes undermine your business's reputation – read on to learn more about the critical role of quality control in your communication efforts.
Common Errors
Inappropriate use of jargon: It's crucial to consider your audience and their familiarity with the vocabulary before including it. If you're communicating with professionals in the same field, language may help convey your message clearly and efficiently. However, if your audience has people outside your industry or field, using jargon can create a barrier to effective communication. It can confuse and disengage your audience, detracting from your message's impact. Therefore, it's vital to use jargon sparingly and provide context and explanations when necessary.
Poor sentence structure can make content and communication challenging to understand and reduce its impact. This error can refer to sentences that need more extended, run-on, or cohesion.
Long sentences can be challenging to follow and may lead to confusion.
Run-on sentences can make it hard to discern where one idea ends and another begins.
Fragmented sentences can leave readers searching for missing information, causing frustration or misunderstanding.
Incomplete or missing document attachments: Missing or incomplete documents in communication can lead to confusion, delays, and even legal or financial consequences. Incomplete documents may lack essential information or sections, making it difficult for the intended audience to understand the message. This can also delay crucial processes, such as applications or transactions, and even result in an application's rejection.
Spelling errors: Spelling errors can cause misunderstanding and change the sentence's meaning or message. This can be especially problematic in a professional or academic context, where attention to detail and accuracy are crucial. It's vital to ensure that you have adequate spell-checking software installed and that it's set to the correct language you're writing in.
Mechanical errors can include incorrect verb tenses, subject-verb agreement, or misuse of commas or apostrophes. Mechanical errors can make content difficult to read and may even change the intended meaning of the message. To avoid mechanical mistakes, it's essential to proofread content carefully and to consult grammar and style guides when necessary.
Mechanical errors in quotes: Correct formatting and quotation marks are essential for accurately conveying information and attributing quotes to their source. Incorrect quotation marks can confuse and make it difficult for readers to understand who said what. It can also lead to misunderstandings or misattributions of quotes, which can be damaging to your credibility.
Unnecessary commas: When commas are inserted where they're not needed, it can often result in choppy or confusing sentences. For example, using a comma after every item in a list, including unnecessary pauses in a sentence, or using commas to separate short phrases or clauses can all lead to unnecessary comma errors. To avoid these errors, it's essential to understand the rules for comma usage and to proofread content carefully before publishing or sending.
Why Your Business Needs Quality Control
Errors in your business communications can be highly costly financially and reputationally. Spelling mistakes, grammatical errors, and factual inaccuracies can lead to misunderstandings and confusion among your audience, potentially leading to lost sales or damaged relationships with customers or clients. Moreover, legal issues may arise from incorrect information being communicated.
Proofreading is a crucial part of quality control, which helps you catch and correct these errors before they become costly. Investing time and effort into your content and emails ensures that your business communications are error-free, clear, and compelling. This can help you build a strong reputation for professionalism and credibility, which is essential for the long-term success of your business.
Maintain a Professional Image.
Your written communication, whether it's an email, a social media post, or a blog, reflects the professionalism and credibility of your small business. Sloppy mistakes can create a negative impression and erode the trust of your customers or clients. Quality control, including thorough proofreading, ensures that your communication is polished, error-free, and upholds a professional image.
You can take other steps to ensure that your written communications reflect the level of professionalism that you want to convey to your customers or clients.
Ensure Relevancy
When communicating with your audience, ensuring your message is targeted and relevant to their needs and interests is essential. To achieve this, it's crucial to understand your audience and tailor your communication style accordingly. One effective way to accomplish this is by segmenting your audience and creating specific messaging for each segment based on their preferences, demographics, and interests.
Avoiding offensive or inappropriate language or content is crucial when communicating with your audience. This means thoroughly researching cultural norms, social expectations, and acceptable language and behaviour in your target audience's community.
Be Consistent
Consistency and coherence in your communication across all channels are essential for building a solid brand image and establishing trust with your audience. It's vital to ensure that your tone and voice are consistent across all platforms, including social media, email, website, and other communication channels.
To achieve consistency, consider creating a style guide or brand guidelines that outline your brand's voice, tone, and messaging guidelines. These guidelines help ensure that all your communication channels convey the same message and present a unified brand image.
It's also important to consider the specific characteristics of each communication channel and adapt your messaging accordingly. For instance, your social media messaging may need to be more concise and attention-grabbing than your email.
Be Responsive
Responding immediately is essential when a customer contacts you with an inquiry or request. This shows that you value their time and gives them the impression that their concerns are important to you. Additionally, it's necessary to keep your customers or clients informed about any changes or updates that may affect them. Whether it's a change in business hours, a delay in shipping, or a new product launch, keeping your customers in the loop helps build trust and ensures they feel valued and engaged with your brand. Failure to respond or provide timely updates can lead to frustration and dissatisfaction, ultimately harming your business.
Remember that your written communications reflect your commitment to quality and customer service. This means investing in the tools and resources that can help you produce high-quality communications.
Enhance Clarity and Readability
Clear and concise communication is a crucial aspect for businesses to perfect. Poorly written or unclear messages can lead to misunderstandings, delays, and missed opportunities. Proofreading will help you identify and correct spelling errors, awkward phrases, or ambiguous language, making your communication more effective, easier to understand, and more engaging. Here are some additional ways you can enhance clarity and readability in your writing:
Removing redundant phrases and filler words: Proofreading can help you identify unnecessary phrases and filler words that may be cluttering your content. By eliminating these elements, you can streamline your message and improve the overall readability.
Eliminating typos and punctuation errors: Typos and punctuation errors can make your writing appear unprofessional and distract readers from your message. By proofreading your writing carefully, you can catch and correct these errors, ensuring that your writing is polished and error-free.
Catching contextual errors: Proofreading also helps to catch contextual errors such as factual inaccuracies or inconsistencies in the message. This ensures that the content is accurate and reliable, enhancing its effectiveness.
Improving flow: It's essential to identify and fix issues related to sentence structure and word choice; this will result in smoother and more natural-sounding content pieces.
Consistency in Branding and Messaging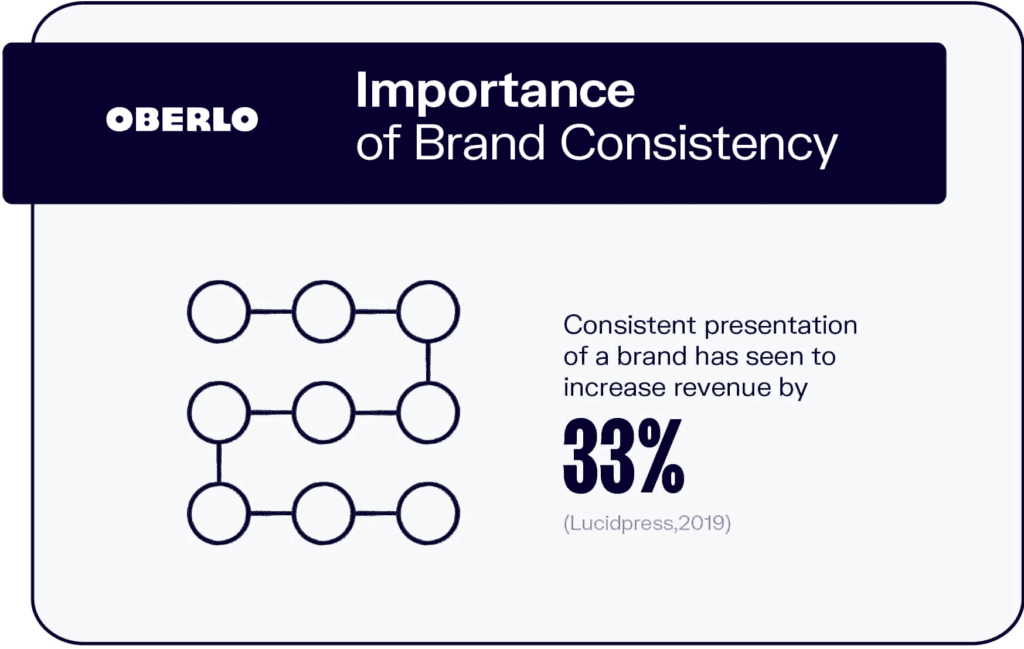 Consistency is a vital tool for building a solid and recognisable brand identity. Inconsistent or poorly written communication can dilute your brand message and confuse your audience. Quality control, including proofreading, helps ensure that your communication aligns with your brand guidelines, tone, and messaging, enhancing brand consistency and professionalism.
Critical errors to look out for:
Consistency in branding and messaging is crucial for building a solid and recognisable brand identity across all communication channels.
Inconsistent or poorly written communication can dilute your brand message and confuse your audience.
Your communication should reflect your brand personality and values and be consistent across all communication channels, including social media, website, email, and print materials.
Proofreading is crucial in maintaining consistency in branding and messaging by carefully reviewing your communication for errors, typos, and inconsistencies.
Consistency helps build brand recognition and trust, making it easier for customers to identify and remember your brand.
Maintaining a robust and consistent brand identity helps differentiate yourself from competitors and position yourself as a leader in your industry.
Attention to Detail
Attention to detail is the hallmark of professionalism. By thoroughly proofreading your communications, you demonstrate your commitment to excellence in all aspects of your business. This will show that you care about your work's quality and value your customers' or clients' time and attention.
How to ensure attention to detail:
Thoroughly proofreading your communications is one way to demonstrate your commitment to excellence and attention to detail. It shows that you take the time to carefully review and refine your work, ensuring that it's error-free and conveys your intended message.
Utilise templates for emails, reports, or other types of communication to ensure consistency and accuracy in formatting and style.
Get a second opinion and have someone else review your content before sending or publishing it. Another person may catch errors or inconsistencies that you may have missed.
Review any feedback or responses you receive to your communication and use that information to refine and improve your future communications.
Avoid Miscommunication
Miscommunication can lead to misunderstandings, delays, and frustrations for both you and your customers or clients. Proofreading helps you catch any inaccuracies, inconsistencies, or misinterpretations in your communication, ensuring that your message is clear, accurate, and conveys the intended meaning. Not communicating the right message can have severe consequences, including lost revenue, damaged reputation, and strained relationships with customers or clients.
How to Avoid Miscommunication:
It's essential to take a proactive approach to communication and employ best practices to ensure your message is clear, accurate and conveys the intended meaning effectively.
Be mindful of the context and purpose of your communication. This means taking the time to consider your audience, the tone and style of your message, and the desired outcome of your communication. By tailoring your message to your audience's specific needs and preferences, you can increase the likelihood that your message will be received and understood as intended.
Be aware of any potential barriers to communication, such as language barriers, cultural differences, technical jargon, or disabilities. Using plain language, avoiding technical terms, and providing context and explanation where necessary, ensure your audience's message is clear and easily understood.
By carefully reviewing your message for errors, inconsistencies, and ambiguities, you can identify and correct any potential sources of confusion or misunderstanding before they can impact your business. This may involve reviewing your message for spelling and grammar errors, double-checking any facts or statistics, and ensuring that your message is clear and concise.
Be responsive and attentive to feedback from your audience. This means being open to questions, concerns, and suggestions and addressing any issues or concerns that arise promptly and effectively.
Improve Customer Relationships.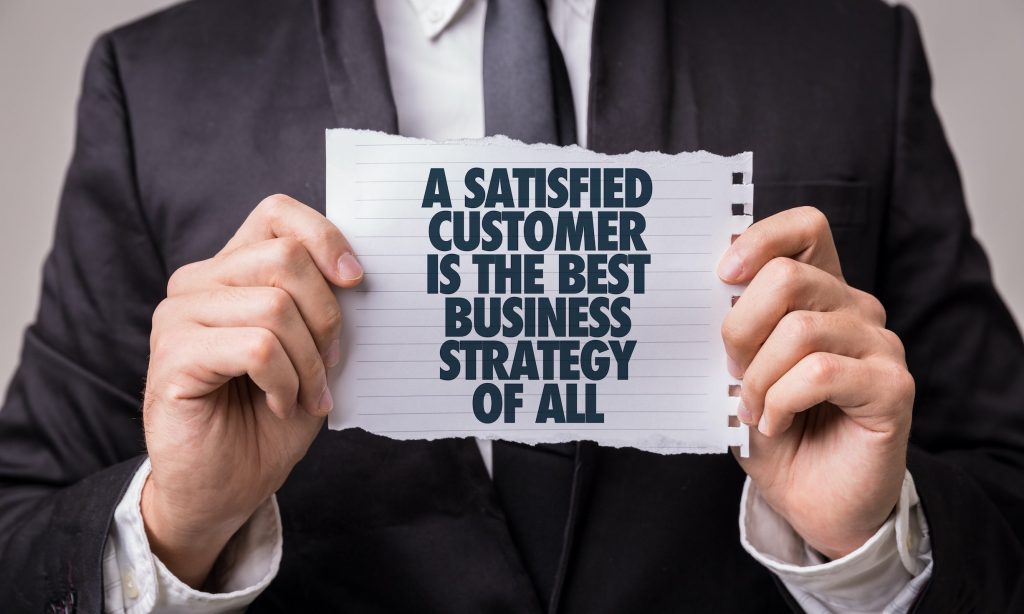 High-quality communication is crucial for building and maintaining strong customer relationships. Message errors or mistakes can damage your relationship with your customers or clients and erode their trust. Here are more ways you can prevent communication errors and maintain customer relationships:
Enhance clarity: By reviewing your work for errors, inconsistencies, and ambiguities, you can ensure your message is conveyed clearly and accurately to your audience. This is particularly important when dealing with complex or technical information, where misunderstandings or confusion can have serious consequences. Additionally, clear and easy-to-understand communications can help to build trust and credibility with your audience, as it shows that you value their time and are committed to delivering high-quality information in a way that is accessible and useful to them.
Improve professionalism: Typos, spelling, and grammatical errors can make your content and communications appear unprofessional and affect your brand reputation. It's essential to take the time to review your messages and eliminate any mistakes that could diminish your professional image. You can correct errors, ensure your communications are polished, and demonstrate professionalism by thoroughly proofreading. This can improve the perception of your brand and build trust with your customers, employees, and stakeholders.
Tailor your message: By identifying areas where your message may be unclear or ineffective, you can make the necessary adjustments to ensure it resonates with your audience. This can include using appropriate language for your audience, highlighting the benefits of your product or service that are most relevant to them, and addressing any concerns or objections. By tailoring your message, you can ensure that it's received and understood by your intended audience and is more likely to achieve your desired outcome.
Demonstrate attention to detail: A crucial factor in building and maintaining strong customer relationships. Proofreading your communications and content shows that you value your customers' time and are willing to go the extra mile to ensure their satisfaction. By demonstrating your attention to detail, you not only enhance your professional image but also show that you care about your customers and their experience with your business. This can ultimately lead to improved customer loyalty, positive word-of-mouth, and increased success for your business.
Personalise your communications – By using proofreading as a tool, you can ensure that your communications are personalised, which can help you stand out from your competitors. Personalisation goes beyond using the customer's name; it involves understanding their interests, preferences, and needs. By using a personal touch, you can ensure that you have tailored your content to your audience, which can improve customer engagement and loyalty. This can also help you anticipate customer needs and provide targeted solutions, increasing satisfaction and retention.
Stand Out from Competitors
In today's competitive business landscape, standing out from competitors is crucial. Well-proofread communication sets you apart from competitors who may have errors or mistakes. It shows that you pay attention to detail and are committed to delivering high-quality work, giving you a competitive edge in the market.
How to stand out:
Professionalism: As previously mentioned, well-proofread communication helps maintain a professional image and enhances your credibility with customers or clients. This can ultimately increase trust and stronger relationships with your target audience.
Clarity: Proofreading ensures that your message is clear and easy to understand. It helps you avoid confusion, complex language, inconsistencies, or inaccuracies that could lead to misinterpretation.
Accuracy: In business, precision is crucial. Proofreading helps you catch any factual, typos, or grammatical mistakes that could lead to embarrassing or costly misunderstandings.
Attention to detail: Attention to detail is essential in business; proofreading demonstrates this quality. It shows that you take your work seriously and are willing to invest the time and effort required to get it right.
Brand consistency: Consistency is vital in building a solid brand. Well-proofread communication helps you maintain a consistent tone, style, and voice across all your channels, from email to social media to website content.
Time and cost savings: Finally, proofreading can save you time and money in the long run. Catching errors before they go out to customers or clients can prevent costly mistakes or rework and can help you avoid the need for expensive legal or reputational damage control down the line.
Summary
To ensure a small business's success, prioritising the quality control of your communication is crucial. Proper proofreading is an integral part of the quality control process, and it helps avoid costly mistakes that could tarnish your brand image. Also, proofreading can enhance clarity and readability, ensuring your messages are easily understood and avoiding misunderstandings.
Maintaining consistent messaging and branding across all channels strengthens your brand identity and enhances your professional image. Demonstrating attention to detail through proofreading can positively influence customer perceptions and relationships, and avoiding miscommunication can lead to greater customer satisfaction. Therefore, investing in quality control measures such as proofreading is crucial to ensure that your business communications are effective and error-free and uphold your professional reputation. This is mandatory regardless of which type of content you create, as proofreading is essentially a way to ensure the highest possible quality of your content.