9 Most Popular PHP Frameworks You Must Consider
You can do web development by using many programming languages such as HTML, PHP, JavaScript, etc. Among all these, PHP has been known as the widely used scripting language to develop websites and web applications.
PHP framework offers built-in web development functions wherein developers can embed the code written in PHP language into HTML by using a Script tag. Not just this, PHP frameworks also provide a basic structure and exciting tools and elements that prevent developers from writing lengthy codes.
According to a report by W3Techs, PHP is used to develop around 77.4% of all websites. This makes it even more necessary to look at its key benefits.
Top 5 Advantages of Using PHP Frameworks for Web Development
1 – Less Time Consuming
PHP frameworks offer you in-built functions and libraries that are ready to use. You can directly use the code without spending much time writing and listing new codes.
Further, through easily accessible PHP libraries, you don't need to build components from the start and can use validation and CRUD elements to accelerate the web development process.
It also fulfils clients' custom web app development needs by offering various tools, functions, code snippets, etc. It ultimately reduces the development time and helps create a website quickly.
2 – Prevents Developer from Writing Additional Code
PHP developers need to write codes while designing a website. PHP frameworks provide a feature of code generation that reduces time and effort.
The frameworks further allow code division into separate directories based on their features. The function also allows programmers to maintain the source code and organise it quickly.
3 – Improved Security
PHP-based websites are often prone to threats such as cross-site forgery, data tampering, and SQL injection. The built-in defences of PHP offer maximum security and prevent fraudulent attacks from happening.
The security functions and improved coding practices allow developers to minimise risks and safeguard websites against several common security threats.
4 – Cost Reduction
PHP helps clients as well as the company in significant cost-cutting. Programmers can choose PHP frameworks from several available web frameworks.
They can use the features and tools of these open source frameworks to develop custom web apps without affecting the budget line.
5 – Facilitate Automation
While app development, programmers perform numerous tasks along with code writing. These tasks could require developers to put in extra time and effort.
However, PHP frameworks prevent this all. The features offered by these frameworks allow developers to automate everyday tasks such as session monitoring, management, authentication, URL mapping, and more.
Best PHP Frameworks with Pros & Cons
1 – Symfony
Symfony is one of the most popular backend frameworks of multiple PHP libraries. The reusable PHP elements toolkit helps programmers conveniently develop fully-featured web applications.
It is built with MVC architecture, thereby offering ease of use. The MVC structure further eliminates coding requirements and reduces the development time. The framework is built with features like versatility and configurability, allowing developers to build complex web applications.
Benefits of Using Symfony Framework
Accelerates and Eases Development Process
Symfony is well known for its ability to develop high-performing web applications. Its built-in features boost the speed of application development and optimise the web performance effectively.
Further, it also uses less memory than other PHP frameworks and allows developers to create robust and sophisticated applications.
User-friendly
This PHP framework is widely used among developers, a beginner or an expert. Built with an MVC structure, it is a fully configurable and compatible framework that supports all types of database systems.
The framework offers a comprehensible interface that makes it easier for programmers to develop high-end and dynamic applications. Symfony is additionally empowered with various functionalities that you can use to meet users' particular needs.
Disadvantages of Using Symfony Framework
Dependency
Developing a web app using the Symfony framework often requires relying on other technologies. This can make applications load a bit slower and consume more time in development. It may also affect the quality as there aren't enough origin elements.
Hard to learn
Many developers indeed use Symfony as their framework. However, it is mainly for experienced developers. Newbies can find it challenging to learn and deal with PHP elements all at once. It is hard to learn compared with other frameworks such as Laravel and CakePHP.
2 – Laravel
Developed by Taylor Otwell in 2011, Laravel is the commonly used open-source PHP web framework. It is free to use and primarily aims to simplify the coding process. It follows the MVC pattern and reuses the existing elements of various frameworks, leading to developing a structured and realistic web app.
Laravel provides a user-friendly interface and eases routine development tasks such as routing, authentication, and caching. This enables developers to focus on high-end tasks associated with app development. It is embedded with easily accessible features which can help develop complex, robust web apps.
Benefits of Using Laravel Framework
Promotes flexibility and convenience
Laravel is embedded with the Blade template engine, facilitating multiple shortcuts, utmost convenience, increased flexibility, etc.
With such functions equipped, it helps build powerful web apps and reduce overhead costs. Developers can seamlessly write and reuse the code using the inheritance template by blade.
Greater Security
Laravel is an MVC-based framework wherein Model (Data handling, logic), View (UI), and Controller (interface) are separated. This provides enhanced security and helps web apps fight the most common threats. Laravel also provides high performance and greater scalability.
Disadvantages of using Laravel Framework
Laravel lacks updates and has stopped making the transition after version 5.0. Also, the development process can get slower at times compared to other frameworks. In addition to this, a web app built with Laravel can be heavier for instant loading on mobile.
The components in Laravel are known to be less efficient and may differ in quality. They are designed to be faulty, which may lead to a complicated web development process.
3 – Zend
Zend is an MVC pattern-based open-source framework that consists of extensive PHP elements. Programmers can use the set of functions to develop web apps smoothly.
It comes with an extensive collection of components, and developers can choose independently among them as needed for their project.
This framework allows you to conduct object-oriented processes and develop apps using various classes and libraries. The reusable code further facilitates scalability as you can share it among multiple applications.
The MVC framework lends a ready-to-use app structure, which the developers can directly use during the app development.
Benefits of Using Zend Framework
Customisation
If you are willing to build custom web design, Zend helps you create the most effective one. It offers uttermost flexibility, allowing developers to create a web app using varied features and functions.
Developers can think of designing a tailor-made website, as preferred by the clients. Zend Framework comes with a set of tools that allow personalisation to a great extent.
Programmers can even integrate and configure libraries and templates sourced from a third party to meet customisation needs.
Benefits of Object-Oriented Programming
Object orientation possesses several benefits like modularity, flexibility, and reusability. Developing a web app using Zend can benefit developers with these critical points. This feature also simplifies the data abstraction process leading to well-systemised web development.
Disadvantages of Using Zend Framework
Absence of custom coding
Zend facilitates customisation; however, it doesn't allow custom coding. It is built with several components, each suitable for varied purposes. Developers can make edits and customise the elements as needed.
Expensive
Zend framework-based web app development involves several plugins and components. These plugins often prove to be costly depending on the varying features used by developers.
While custom coding, developers' components might cost more than other PHP frameworks.
4 – Phalcon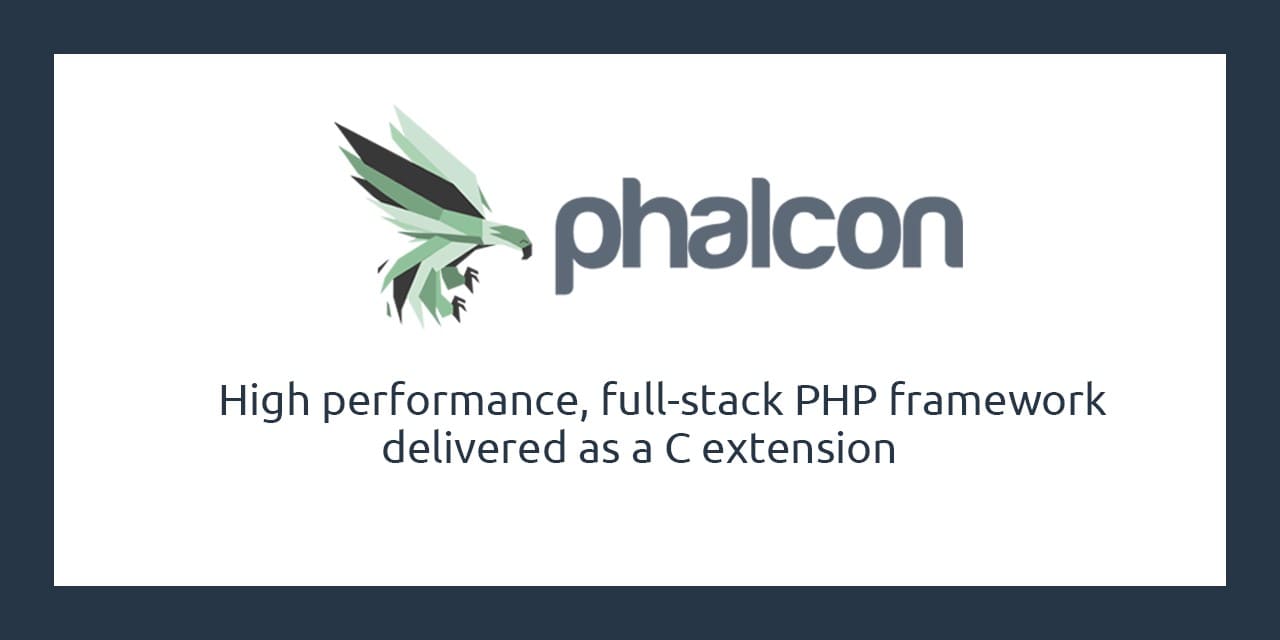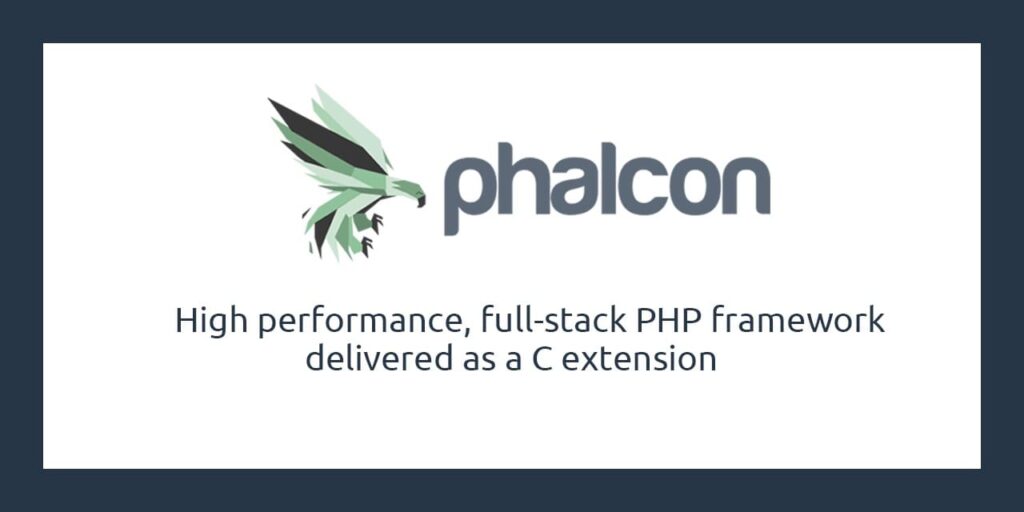 Phalcon is a PHP framework type extensively coded as a C-extension. The first full-stack framework uses the ORM method in the C language.
Developers can even use the Phalcon framework without knowing the C language basics. Its interface is equipped with handy PHP classes that developers can efficiently operate suitably.
This framework is mainly used to develop high-yielding, robust web apps. It consists of several loosely coupled objects, treated as glue components, allowing programmers to use them as required during the app development.
Its well functioning architecture, that is MVC, makes the framework eligible to offer features of less resource consumption, cost-cutting, and high performance.
Benefits of Using Phalcon
Easy installation, implementation
Phalcon can be easily installed in different database systems. It is suitable for developing high-performing apps having a set of objects at the developers' end.
It is further a well-organised PHP framework that can be effortlessly learned and executed.
Equipped with ORM
ORM stands for Object-Relational Mapping method. Phalcon framework is compatible with the ORM technique, making data assessment, retrieval, and database coordination simpler.
It eases the process of reading and writing data from the database quickly, without consuming much time. Developers are no longer required to write SQL statements and can interact with databases efficiently.
Disadvantages of Using Phalcon
Phalcon is less known to developers as compared to Symfony and Lavarel. It doesn't have any built-in plugin and seems complex at times while installing third-party plugins.
Moreover, developers must have in-depth knowledge to conduct web development smoothly.
5 – Fat-Free Framework
Fat-Free framework, also known as F3, is an open-source platform that combines multiple features, easiness, and scalability. It offers a ready-to-implement mature codebase to write web apps conveniently.
It is embedded with an impressive tool kit, lending a high-yielding web development process. The in-built features also support multilingual web apps without requiring any separate configuration.
Like Phalcon, it comes with ORM that easily enables data extraction and arrangement. Not just this, the fat-free framework is embedded with multiple optional plugins such as an image processor, unit testing toolkit, Google static maps, RSS feed reader, etc.
Benefits of Using Fat-Free Framework
Easy to Use
F3 is easy to use a framework that you can implement to develop robust, complex web applications. The programmer does not need any composer, curl, or dependency injector to begin the development process. It assists an option to extend functionalities as required using the optional plugins.
Further, the framework doesn't require different writing code, keeping the apps simple and minimal. Not just this, the framework documentation is simple, precise, and offers extensive options of template engines (PHP, Smarty, Twig).
Minimal Requirements
The developer requires a server and Fat-Free Framework copy to begin app development using the Fat-Free Framework. There isn't any need for complex coding, configuration, database inputs, structure, etc.
It is highly lightweight and includes a well-performing image processor, security toolkit, etc. Even if you are a beginner, F3 has an easy learning curve, and thereby you can grab the basics quickly.
Disadvantages of Using Fat-free Framework
A fat-free framework requires complete support of the front-end stack. This makes it difficult for the developer to get started with the app development task without having a front-end stack.
6 – Slim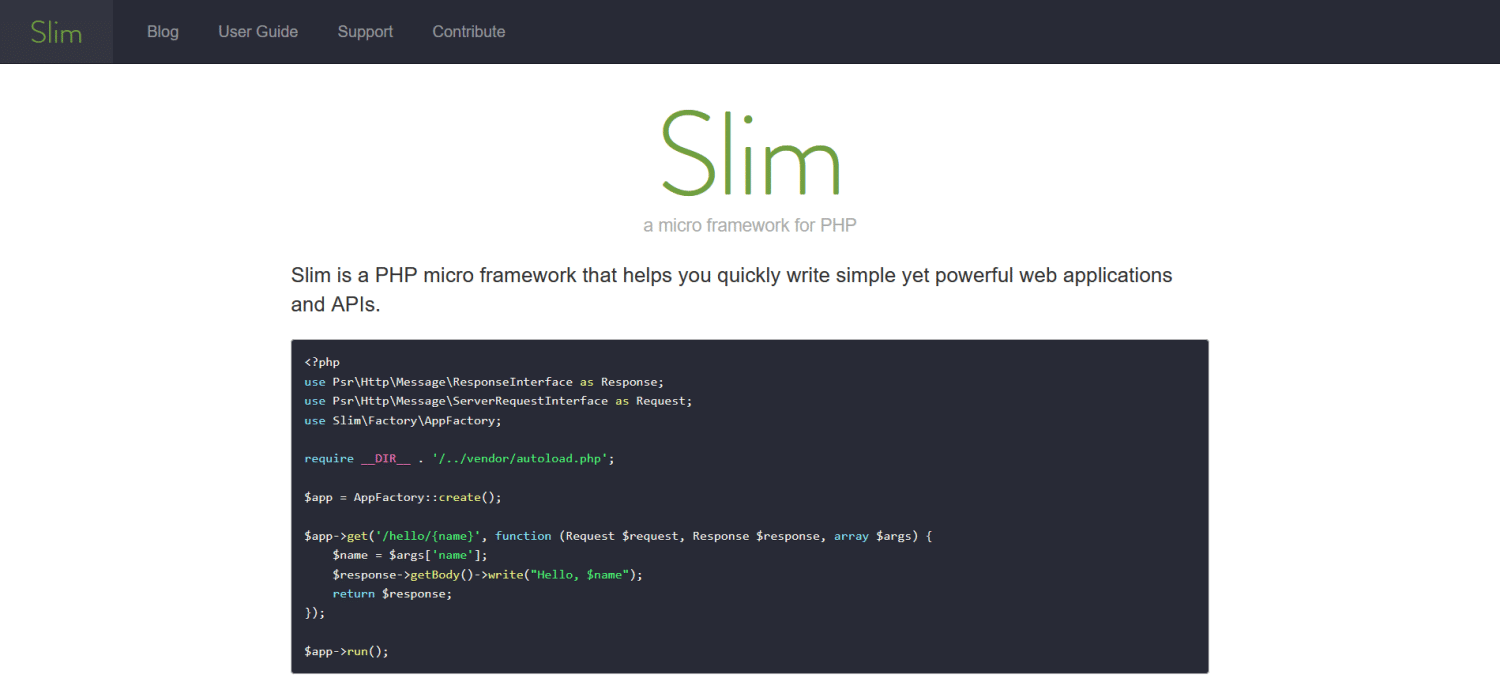 For the developers who opt to build small-sized, less-functionality-based web apps, Slim is the majorly used PHP framework. It is considered an open-source micro-framework mainly used to write simple codes and develop straightforward APIs and web applications.
It is the preferable option to develop small apps that don't call for a full-stack PHP framework. Slim is also known for rapid and significant HTTP routing and catching to design SEO-proof URLs and enhanced web performance.
It maximises security by offering secured cookies to ensure that the web system remains protected against any hacks/breaches.
Benefits of Using Slim
Minimalistic interface
The slim framework is minimal and consists of uncomplicated functions, making it easier for developers.
It is extensible in nature and also supports the toolkit used in Laravel and Symfony. Its documentation is well organised and precisely detailed, enabling developers to follow the process fluently.
Easy to Learn
Like Phalcon and Fat-Free Framework, Slim consists of an uncomplicated learning curve. PHP developers having basic knowledge about development tools and features can create RESTful APIs and websites/apps using Slim.
Additionally, high maintenance and detailed documentation make the process much more user-friendly.
7 – Yii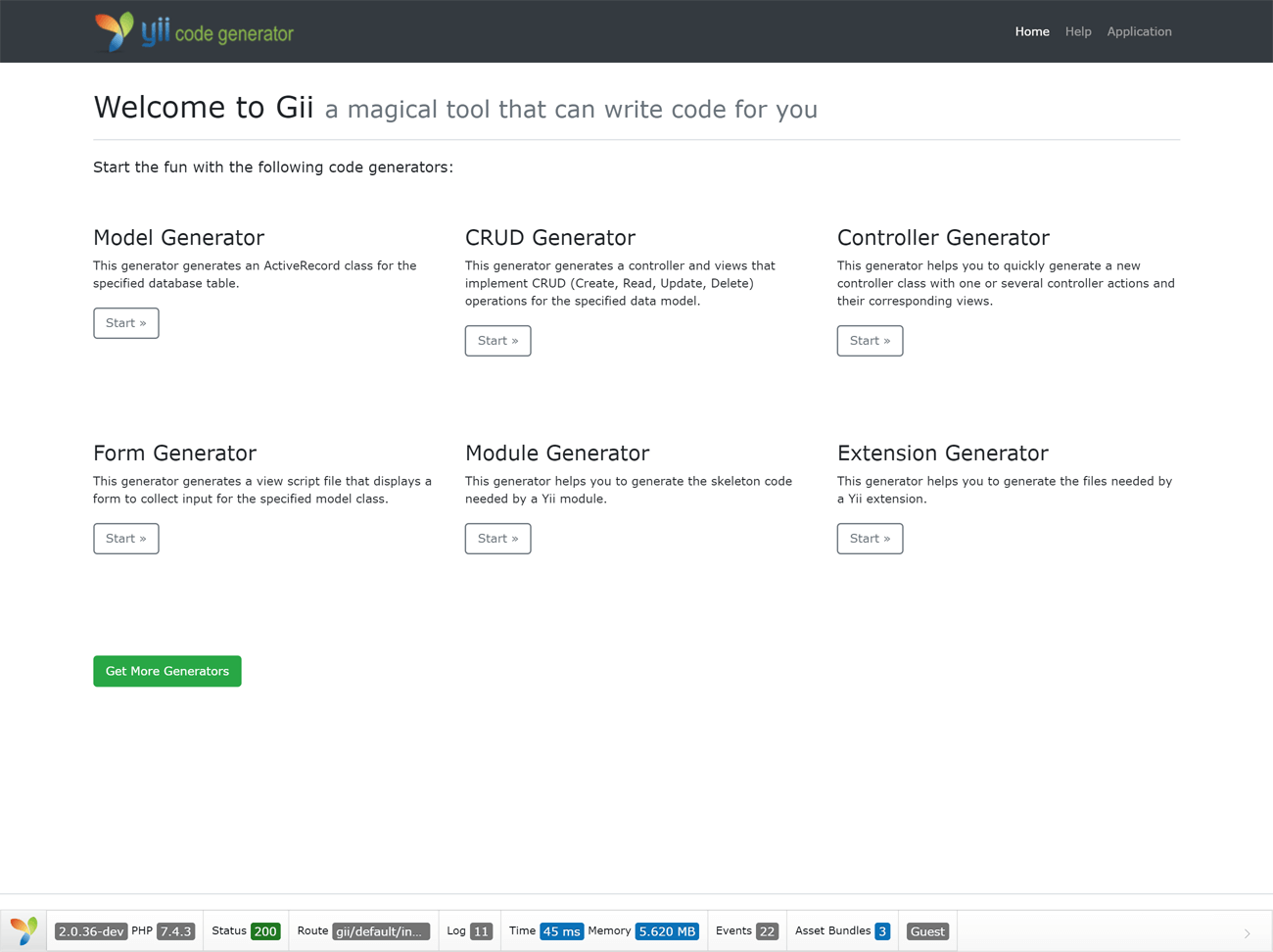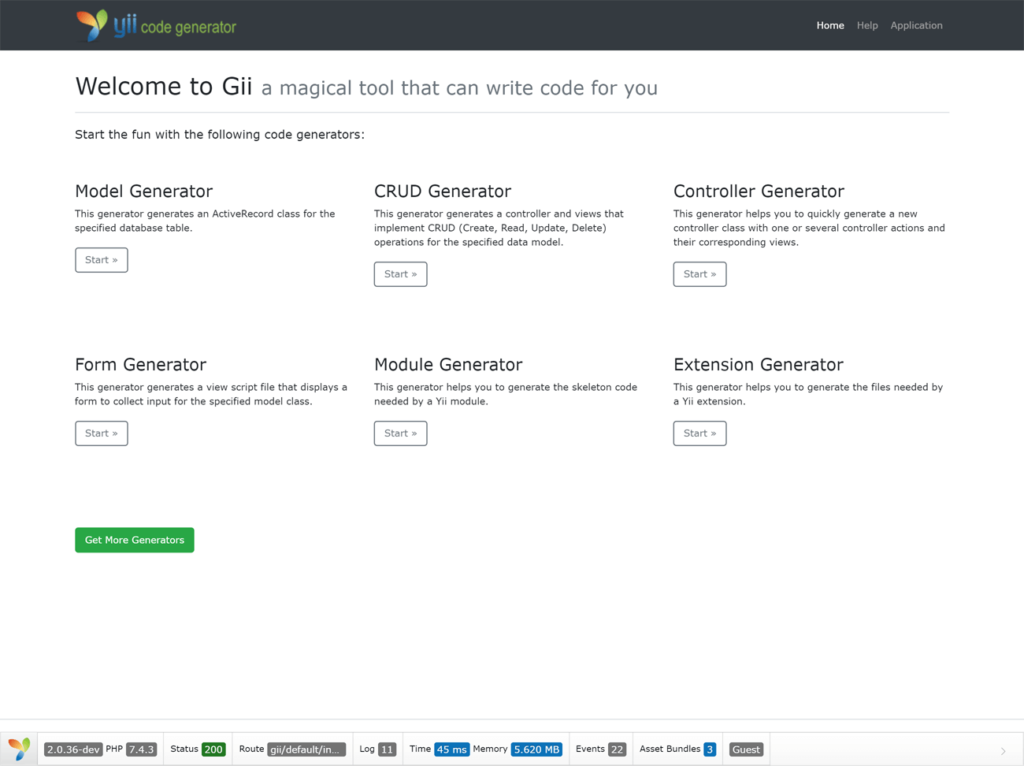 Feature-rich, easy-to-set-up, and accurate documentation is all that defines the Yii framework. Yii is a component-based framework that provides many features and supports multiple caching to accelerate web app development.
It is highly compatible and can meet all web app development needs. It has security features like SQL injection prevention, encryption, authorisation, and authentication controls to prevent any security threats from happening. Yii is mainly used to build apps for forums, CMS, e-commerce sites, etc.
Benefits of Using Yii
Easy to set-up
Yii eliminates the hassle related to installation. The documentation is well-defined that guides the user perfectly. It is written in an easy-to-follow way, and the developer can implement the coding accordingly.
So, after choosing Yii as the framework, you can get started within minutes.
Extensible
Yii has a great many options for developing web services. It makes it possible for developers to write customised codes and personalise every section of the core code.
In addition to customisation, it facilitates exceptional performance and helps developers create fully-optimised web apps.
Disadvantages of Using Yii Framework
The only cons of Yii are that it might not be suitable for beginner-level developers. However, they can learn using this framework by following the documentation.
8 – CakePHP
CakePHP is an open-source web framework built with an MVC approach. It mainly aims at developing, deploying, and maintaining applications at great convenience.
Based on the MVC pattern, this framework is applicable to create robust apps having exclusive functionalities. The MVC elements guide you about what's next in the development process and make learning easier. MVC method further facilitates options for translation, authentication, and more built into a single PHP framework.
CakePHP is integrated with tools for CSRF protection, tampering prevention, and SQL injection safekeeping when it comes to security. Developers are not required to write codes separately and can quickly validate codes and build prototypes using the built-in validation function.
Moreover, it also supports a unit testing framework and helps create SEO-friendly URLs.
Benefits of Using CakePHP
Minimal Configuration:
With CakePHP at source, developers can get done with the XML/YAML files. They start coding immediately after setting up the database. Like Phalcon, CakePHP has its ORM, which boosts the development process.
It can help programmers build the app within a short duration of time. You just need a web server and the framework copy to start the development.
Secured Means:
CakePHP has diverse security functions such as encryption methods, data protection, password hashing, CSRF defence, etc. This makes it the more desirable PHP framework for developing high-level applications.
Disadvantages of Using CakePHP
The documentation support under the CakePHP framework often proves problematic and less supportive. Newbies can find learning tasks a bit tough. Also, the default routes lack updates for years.
9 – Codelgniter
Known for its rapidness and library set, Codelgniter is considered the best for creating dynamic websites. It is an MVC-based PHP framework used to develop web apps at a more incredible speed.
It offers diverse libraries to connect databases and perform routine activities. These day-to-operations could include sending emails, arranging managing sessions, uploading files, and updating data. You can put the libraries to help construct robust web app elements.
This PHP framework is widely adaptable and has a limited footprint. The framework is built explicitly for developers requiring a simple toolkit to develop feature-packed web app services.
Similar to CakePHP, Codelgniter safeguards web apps against XSS and CSRF attacks.
Benefits of Using Codelgniter
Flexibility
In addition to using the MVC pattern, developers are free to write any type of code using different architecture elements. It is usually known as a lightweight PHP framework that is easy to set up compared to other frameworks.
High Performance
Codelgniter supports multilingual projects, multiple caching methods, and varied PHP elements. This speeds up the process and enables the running of web services swiftly.
Disadvantages of Using Codelgniter
CodeIgniter doesn't involve consistent updates and hence, might not be the most appropriate option. It can maintain security and prevent threats only if it maintains the app services and keeps it regularly updated.
Tips to Consider while Selecting a PHP Framework
As you have gone through the best PHP frameworks, it's high time to get over any one of these options. There are many things you need to consider while selecting the PHP framework.
Factors such as flexibility, security, and adaptability are few that affect the decision most. Here's a list of criteria you could mark a tick while choosing a framework.
Community Size
You need to consider the framework's popularity and how much the developers use it. If it's a frequently used or widely used framework, you can rely upon it to develop the web app.
However, if expertise-level developers use it rarely, you should think of other parameters. Further, the greater community also helps make positive changes and improve the framework.
Aim
What does the framework mainly aims at? Does it align with whatever you want for your business or to meet client needs? Do all its features meet all your needs?
If yes, you should go for it. If not, you must move to some alternative framework.
Scalability
The framework offering enough scalability and assisting with an option to extend plugins is considered to be the most efficient one. It must support your tech stack consistently without lending any ceasing experience.
Additionally, check for the maintenance ability. Is it maintained regularly? If the framework meets all these requirements, it could be the best match.
Documentation/support
Documentation helps to go through the entire process on a smooth basis. It could solve every hurdle you face during web app development.
So, before selecting the framework, check if it has comprehensive documentation and explicit online resources which you can rely upon. It could help you navigate through all the queries timely.
However, there isn't any one-size-fits-all solution to this point. You need to analyse your website development requirements and put each framework to the test.
Performing testing before inserting the framework into the tech stack will help you determine the pros and cons of each for your particular case.