7 Outdated Branding Practices You Need to Stop Using
Brands need to be aware of old marketing practices because they drag business success. If a brand is not updated in time, it will be left behind in the race.
The latest trends are shifting toward more personal branding. Brands that are successful today will likely continue to be successful tomorrow. The brands left behind will die off or be acquired by their competitors. 
The outdated branding and marketing buzzwords of "brand awareness" and "brand image" no longer hold true for personal branding. People are not as brand conscious as they used to be and actively seek out personal brands to connect with.
There are specific ways of doing things that don't work anymore. And many companies have tried to cling to them for years. Here's why you should stop using them in your business.
"Make the Logo Bigger" is a Bad Idea
I don't even know why this is considered a good design tip. But I'm sure if there's one thing people love to do in design, it's redesign logos to make them bigger. 
However, a recent study by Nielsen found that the smaller a logo is, the better the user experience. They also found that people who are given a chance to quickly look at a website in the early stages of the buying process are less likely to close a deal.
Some people think that a more prominent logo is better to present yourself online. However, a bigger logo could mean a lot more work for you.
You don't need a big logo to sell a product or service. A simple logo can do the job. If you're going to design a website, you might think about using a basic logo that doesn't include an image or anything fancy. This will save you time and money.
Using Stereotypes in Your Brand
There are several types of stereotypes, but the one that applies most often to brands is called essentialism. 
Essentialism is the belief that a specific group of people have certain characteristics that are intrinsic to their nature and that others have other characteristics that are extrinsic to their nature. 
All group members share common traits if a stereotype is applied to a brand to make this a bit clearer. But, those traits might not always apply to every group member. 
Think of race: all humans are members of the human race, but not everyone is of the same race. If a brand uses essentialism in its branding, it may be creating a negative impression that is inaccurate or incomplete.
This has been a massive problem for many companies, especially the music industry. It happens all the time, and it is unfortunate. For example, a rapper might say that he is a gangster, or a rapper might say that his music is violent and controversial. These are just examples. It doesn't matter what type of music it is. 
If a brand uses essentialism in its marketing strategy, it sends the wrong message. It can be a misleading message. It can create a negative image and make the brand seem offensive or insulting.
When companies use essentialism, they may be using it to market products or services that don't match the stereotype that they are trying to portray.
Using Generic Images as Brand Identity
Many entrepreneurs fail to understand that an image's success or failure in communicating a message depends on its context as it is on message itself. There's a difference between generic and brand identity images in the same context.
One example of a generic image is a picture of a smiling person in a T-shirt. But an image of a person is not necessarily a generic image. Instead, you can use the specific person in the photo to communicate a particular message.
We should use brand identity images. This means using photos that show a brand. For example, McDonald's has a brand-identity image of two happy people having a hamburger together. Using this image in a campaign would be an effective way to promote McDonald's and advertise their new Happy Meal. 
On the other hand, a generic image such as a picture of a group of people is ineffective. That's why you shouldn't use generic images. We need to remember that the context of an image makes a big difference. 
Generic images are not compelling—the next thing to think about is the message you want to convey with your marketing materials. We should use those that portray people. When using brand identity images, you should use the real people featured in the images.
Failing to Have a Clear Mission and Vision
A company's vision is the set of goals it wants to achieve. To help set this vision, management should start by asking itself, "What does it mean to be successful in the market we are targeting?"
Then, based on this answer, the company should set three core values that will guide the brand in achieving its mission.
For example, if a company sells luxury items, the three core values could be quality, affordability, and customer satisfaction.
It's important to know what you want. In the beginning, you should set some goals for yourself. These goals are known as the vision or mission of the company. You may also call it a strategic plan or branding strategy. 
You must be clear about its vision or mission before starting anything. This is because the company should be focused on achieving its vision or mission. 
It's hard to think clearly if you don't have a clear vision. You can achieve a vision or mission by focusing on the three core values that the company sets for itself. 
Core values are usually the focus of a business, and they are essential to achieving its vision or mission. This means that the company should be focused on those values. If a company doesn't have a clear vision or mission, its employees may have different opinions about what they should be doing.
Forgetting About Mobile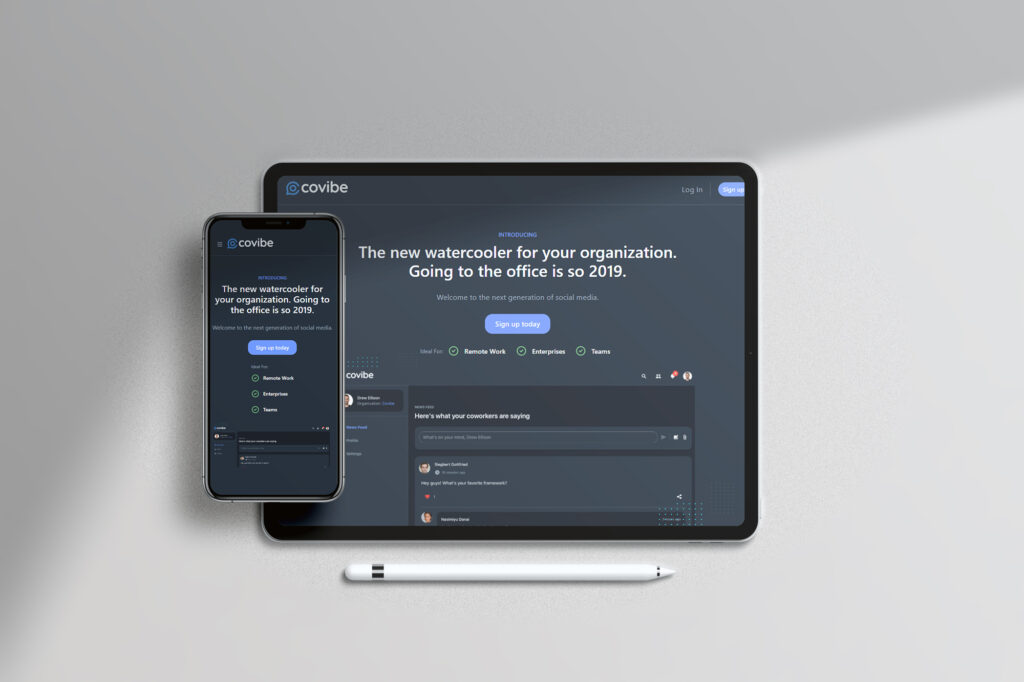 Most websites and online stores are designed to look great on desktops and laptops. But they often ignore mobile users. 
Mobile customers have different habits and expectations, so many people are less likely to buy from a website if they visit it on their smartphone, tablet or other mobile devices. 
So if your site isn't mobile-friendly, it's missing out on a huge opportunity to capture leads and convert visitors into customers.
Websites should always be able to adapt to different devices. We all use different devices, so we all use different browsing habits. That's why it's essential to provide a website compatible with different devices and browsers. 
A great example of this is YouTube. YouTube offers a video player optimised for desktops, tablets, and smartphones. 
It has a separate mobile version optimised for smaller screens and touch gestures. The web is changing rapidly, so it's essential to stay current with technology trends and incorporate them into your website design.
In today's marketplace, it's no longer enough to build a website that works on desktop computers. The mobile market has become increasingly important, so you need to provide a responsive website optimised for smartphones and tablets. If you target a mobile audience, you should ensure that your website can adjust to the device.
Making it Hard to Find Your Website
This is a simple strategy but one that many businesses fail to consider. If your website is too hard to find, people will give up trying to find it. It might be worth spending a little bit of time optimising your website's SEO (search engine optimisation) and making it easier for people to find.
Search engine optimisation is an integral part of online marketing. You need to pay attention to what keywords are being searched for. You also need to make sure that your website is optimised to rank highly in Google and other search engines.
Your website should be easy to find in search engines. This means that your site needs to be indexed quickly. You should also make sure that your page title, meta description and page content are optimised.
Make sure that you provide quality information that is useful and relevant. This will help to increase the likelihood of getting more traffic to your site.
If your website doesn't rank well in search results, people will never visit it. Make sure that you invest a little time in improving the optimisation of your website.
Being Too Cheap
"You don't want to be too cheap. You don't want to over-deliver. You don't want to undercut. You don't want to under-deliver. Because if you do those things, you're going to end up in the same situation. You're going to end up being a cheap, over-delivering product. And if that happens, people will stop buying from you."
This quote is from an interview with Eric Ries, the author of "The Lean Startup." It says that it is challenging to be a lean startup. 
Lean startups are businesses that can offer a lower price and still be successful. They try to make fewer mistakes. To do this, they rely on customer feedback to know what works and what doesn't work. They also use metrics to measure whether their products are selling well. 
Sale
They are also using small teams to create new products. One way to do this is to use a "minimum viable product" (MVP).
There are three main ways to deliver value. You can sell high-quality products, offer free services, or provide low price products. Each of these methods has its pros and cons. 
If you sell high-quality products, people will be loyal to you, and they will love you for delivering quality. But there is a downside. 
If you provide low-quality products or services, people will hate you. They will complain about your products. They will complain about your services. They will complain about your prices. All the negative feedback will drive you crazy and make you feel bad. 
If you provide expensive products or services, people might feel that they are getting a good deal. However, they will not be loyal to you.
If you do business online, you must take advantage of the best techniques to promote your products. The key here is the word 'promote'. 
You need to promote your products or services on social media sites like Facebook, Twitter, Instagram, Pinterest, YouTube, etc. This is very important for online businesses.
Lacking Visibility
Today's consumers are inundated with information, and it's easy to get lost in the crowd. Brands need to stand out and be noticed above the noise. 
With the rise of social media and online marketing tools, consumers now can reach out to brands and receive a response. So if you're a business owner, don't wait until you are desperate for attention to try and connect with your audience. 
Start reaching out to them now. Ask them questions and engage with them on social media.
Once you realise that you're spending time with people you care about, you will be happy. You might not always know why someone likes you or why they like a product you sell, but you will learn that eventually. 
It's okay to reach out to people. It's okay to let them know what you're doing. But you have to be patient. You have to show people that you care. You have to be genuine. Be yourself.
There are so many ways to reach out to your customers and clients. The Internet has made communication more accessible than ever. 
There are different platforms where people can connect and share their views on various topics. These include Twitter, Facebook, LinkedIn, Instagram, Pinterest, and Snapchat. 
You can use the Internet to your advantage and ask your audience to share their thoughts and feelings on specific products and services. This will give your brand a chance to shine and attract new customers. Make sure to answer questions that people are asking on social media sites. 
The more time you spend interacting with your customers and building your brand, the better the chances are that you will be successful. 
Don't be afraid to ask for feedback. It may seem like you are putting yourself out there, but social media is all about it. You are opening yourself up to criticism, and criticism is what makes us human. You have to learn how to take it and move on.
Conclusion
In conclusion, you can't keep your brand fresh, innovative, and competitive if you use outdated branding practices. 
While new, modern methods and strategies are undoubtedly worth adopting, you may find that a few old-school tactics are still effective in boosting your traffic and conversions. 
This list contains the most common outdated brand marketing practices that can help you gain a competitive advantage.
Branding is the most crucial part of your online marketing strategy. Without it, you have nothing.
Last update on 2023-06-01 / Affiliate links / Images from Amazon Product Advertising API