10 Small Logo Design Details that People Often Miss Out
Ever looked at a logo and wondered why there's something off about it?
Even the most famous logos can conjure up this sort of emotion and curiosity.
There's nothing inherently wrong with it; there's merely an element—may be a colour, shape, form, etc.—that's making you feel uneasy about it.
Unbeknown to you, what you feel and think is quite common.
In many logos out there, be it for a big company or a small town business, some things remain uneasy.
Such as the smallest and most minute of details that, upon further inspection, actually make all the difference.
How wide apart are the stripes of the Adidas logo?
Which colour is more dominant in the Google logo?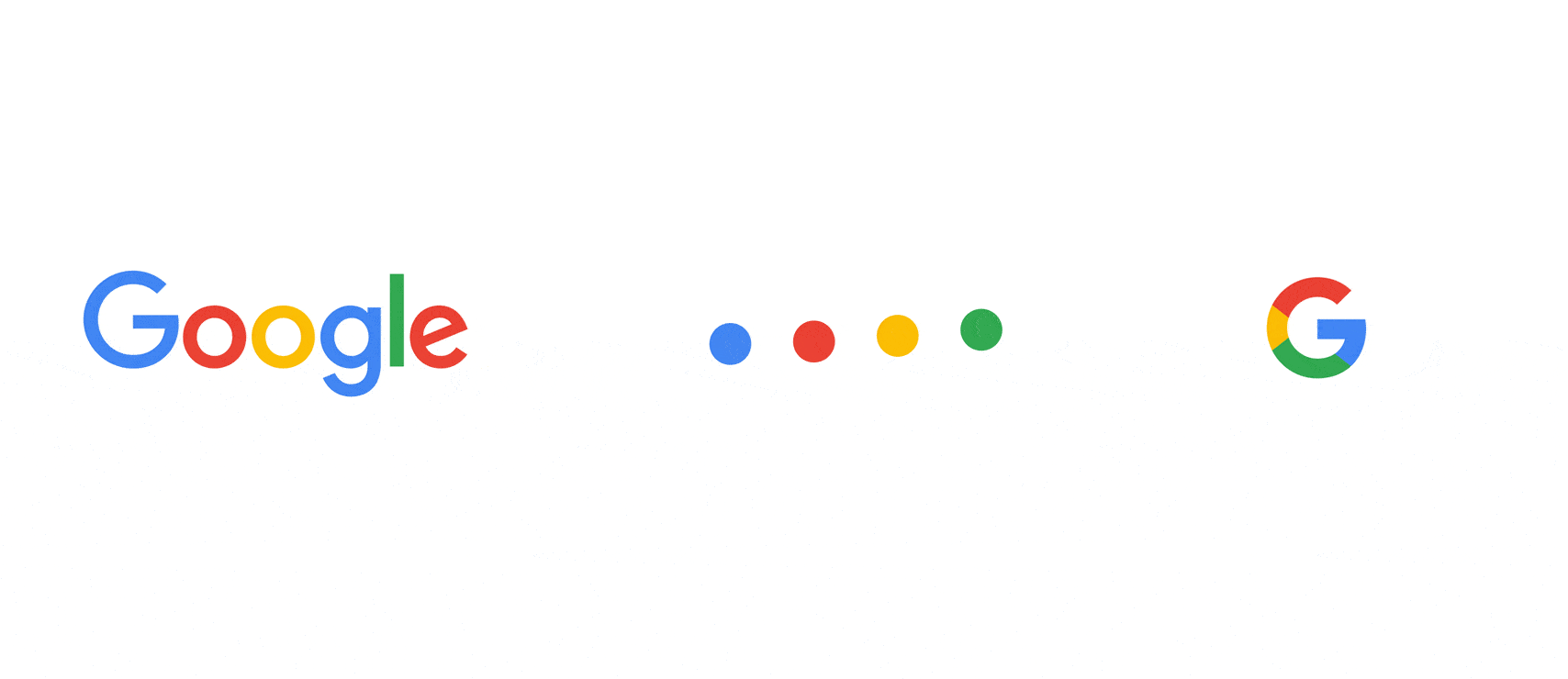 What fruits make up the logo for Unilever?
These are just some of the most famous symbols out there that, to this day, people still sort of question.
They're still great, but specific details are often missed out when making them more effective.
So this is more common than you think.
Here are ten small logo design details that people often miss out on.
1 – Simplicity is Everything
Every company wants a show-stopping logo.
They hire the most prominent designers to create stunning imagery that can instantly be recognisable.
However, not all such logos have to be complicated or clever.
Often, simplicity is everything in logo design.
The reason most graphic artists miss out on this is that there's still this idea that the more grandeur the image, the better.
Fortunately, in this day and age, many designers now know the impact of a minimal image as a logo.
However, minimal doesn't always mean simple.
The difference there being is that even when there's less imagery on a logo, whether it's just a unique shape or an animal's head, it's not necessarily boring.
Minimalism can often be too dull, and this is where designers miss the mark.
Just because something is minimal, doesn't mean it will be as effective as a well-thought-out yet simple logo.
2 – The Background Counts Too
The colours of McDonald's are red and yellow, which are both reflected in their logo.
Most of the time, however, people will only see the big yellow 'M' as the logo of the fast-food chain and forget that the red background is still there.
However, their official colours, include red, which is relevant to both the establishment and its famous clown mascot.
For graphic designers, the McDonald's logo should serve as a reminder that the background of a logo still counts.
Whatever image or colour it may be, if you create a background for your logo, it should be as eye-catching as the primary image itself.
An active logo background can be a lot of things: an intense colour, a picturesque view, and so on.
Not only will they convey what the company stands for, but they will also establish the very colour scheme of the business, which is still extremely important.
3 – Lessen Negative Space
In the same vein, graphic designers should also be wary of how much negative space there is in the logo.
The red background of McDonald's doesn't count since it shows the fast-food chain's colour scheme.
Nor do the black-and-white background against the interlocking C's of Chanel.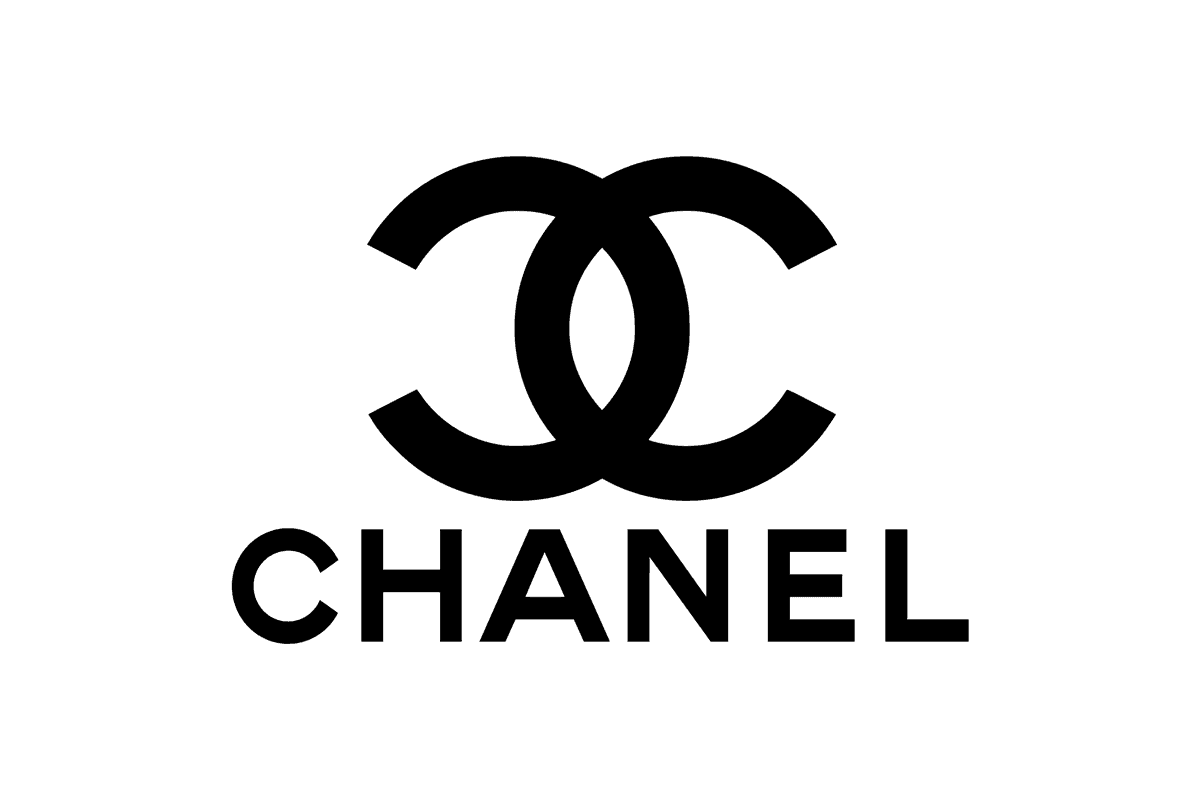 However, if you're going to include negative spaces in your logo, make sure they serve a purpose.
For example, the negative spaces of the logo for FedEx help highlight the letters of the company's name.
The silhouette of the player dribbling the ball in the NBA's logo can also be considered a negative space serving a purpose.
Whatever image, shape, or even typography you use, the negative spaces among and between them are vital.
It will help better define the primary logo in the first place.
Also, the more defined it is, the more it'll be remembered and revered by many people.
4 – Company Name should be clear
Why do you think the crowned logo of Hallmark or the robust yet straightforward logo of Tiffany & Co is so famous?
What makes them stand out against those logos that arguably are more visually stimulating?
One of the primary reasons for such is because the name of the company is seen.
You can read the word Hallmark, Tiffany & Co, as well as Michael Kors, Ralph Lauren, and other high fashion brands.
The strong presence of the company's name in the logo is more important in the fashion business because these names represent the people that started such empires.
However, even outside the luxury industry, having a legibly written name on the logo is important.
Quirk up any other element in the logo, just not the name.
It's the very essence of the logo itself, as well as the purpose why such imagery was created in the first place.
5 – Custom is Better
So many companies want to follow in suit those with memorable logos that they often ask the designer to almost copy the image. This is wrong!
Whenever a business approaches you to create a logo, it shouldn't just be because of your skills, but because of your creativity as well.
Graphic design is all about churning out unique ideas and getting the right one.
Such ideas should only come from your head, and while you can be inspired by other logos, the output should be incredibly unique.
This is why custom is always better when creating an effective logo.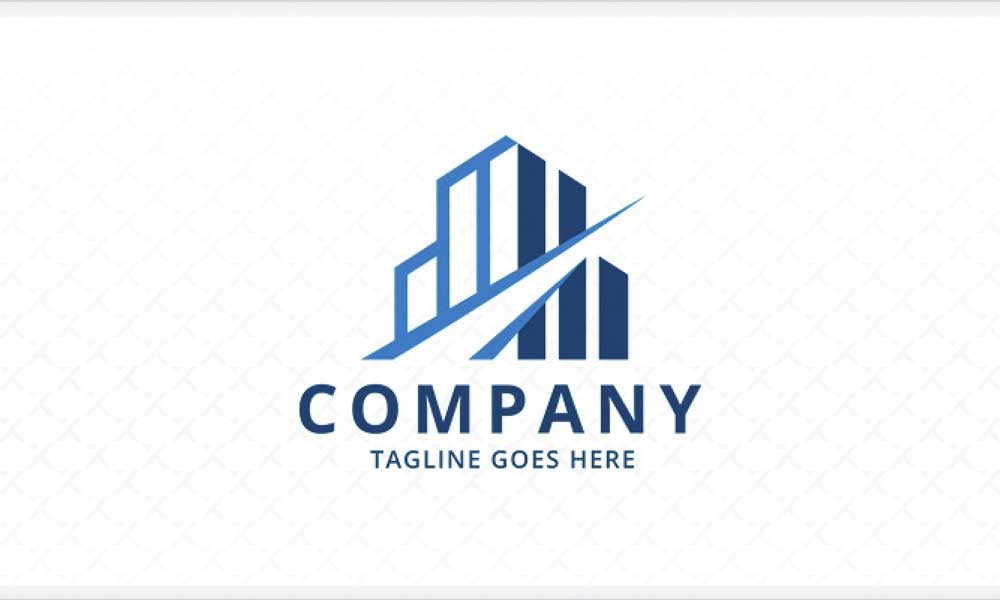 While there are websites that offer mock-ups and inspirations, a real designer will never copy them stroke by stroke, colour by colour, and curve by curve.
It's one thing to reference; it's another to plagiarise.
When you create a logo, let your creativity run wild and see what part of it can lead to what might be the next most iconic logo in the world.
6 – Proportion is Important
No matter how wacky logos get nowadays, proportions are still relevant.
If your logo is that of a young child and mother, wouldn't it be weird if the baby's head is a lot bigger than the mother's?
People would laugh, snicker, or even feel uncomfortable just seeing the logo, and because of such, they won't go into business with the company the logo stands for.
You wouldn't want this to happen.
A logo is supposed to draw people in, not scare them off.
Moreover, even though the proportion isn't as eye-catching an element like colour, shape, and form, it's just as, if not doubly important.
A great example of a proportionate logo is the Twiter bird.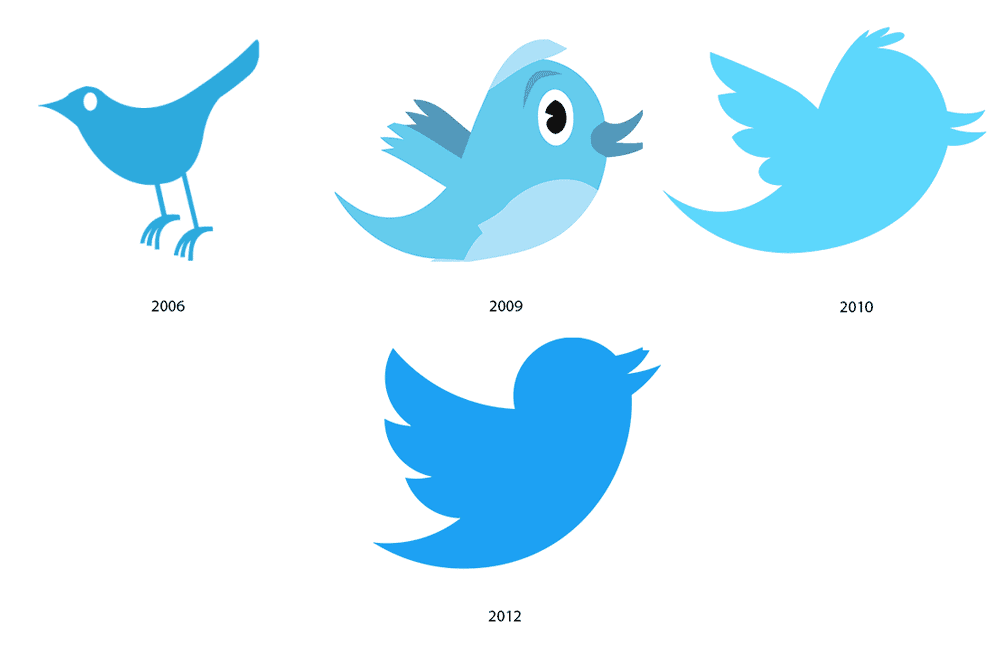 With the size of its wings compared to the size of its head, it's easy to believe that the blue shape can be a bluebird, albeit an animated one.
7 – Choose Symmetry
Similarly to proportion, symmetry is also important.
Well, firstly, it's vital you choose from the get-go which one you'd prefer: asymmetry or symmetry.
There's no in-between, and although asymmetry is good, symmetry is comparatively better.
Think of it this way: a good logo is one that can be imprinted on the memory of those who see it.
Also, often, those who remember it might describe it to another person or even attempt to draw it themselves.
Wouldn't it be easier for them to do all these things if the logo was symmetric?
The McDonald's logo became more popular when people realised that they could copy the M with their hands.
Symmetry played a massive part in making the fast-food chain's logo effective and memorable.
The same goes for the F's in Fendi and the G's in Gucci.
Each element is symmetric to the next, and those are what captivated people the most.
8 – Stay Stoic
Although it depends on the company it will represent, stoic logos are considerably more memorable than the ones in motion.
For example, which do you remember more?
The bitten fruit of Apple or the flying bird of Twitter?
Granted both are incredibly iconic, but most of the time, Apple's logo would be the answer.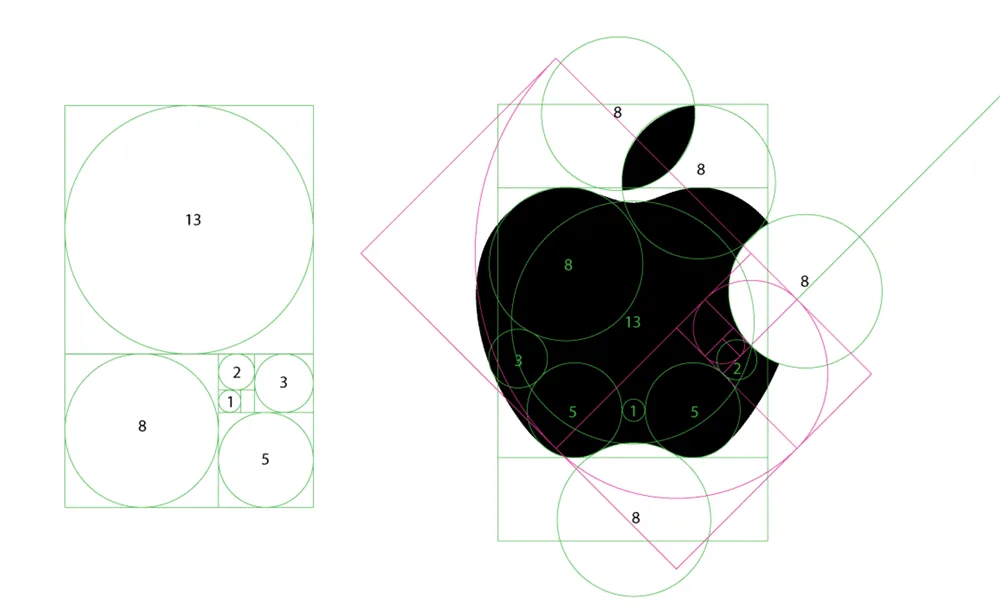 Why? Because people feel that it's there.
While motion logos are cute and unique, there's a certain distance and separation between the audience and the image.
It's as if this sort of logo is pushing people to their company, instead of drawing them in effortlessly.
A stoic logo is there, present and focused on attracting your attention.
It doesn't need to be moving to convince you to be in business with the company it represents.
9 – Make it Relatable to the Company
Practically the first rule of logo design is to make it relatable to the company.
The Swiss Alps of Toblerone, for example, relates to the product primarily because of its shape.
The logo for Kleenex, on the other hand, looks soft and light with its curvaceous lettering.
It wouldn't be far from the soft napkins they sell.
The relation of the company to its logo doesn't have to be literal.
It can simply just help evoke the feelings brought about by the product.
People need to be convinced of what they're buying, and the logo helps that through its relatability with the product.
The fox in Firefox relates to the speed of the search engine, while the swoosh of Nike relates to your speed when you're wearing their sneakers.
10 – Try Different Effects
Finally, as mentioned earlier, a unique logo is an effective logo.
And how can yours be unique?
Try different effects or techniques!
Make the colours gradient instead of stark, similarly to those of Instagram and Spotify.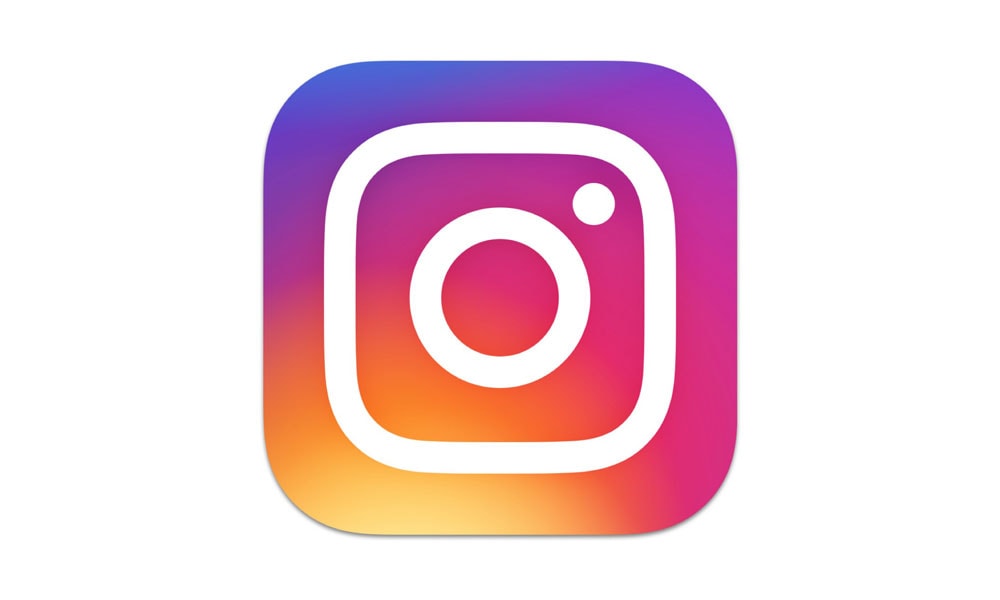 Instead of just drawing the image or writing the name, why not use pointillism for a more multi-dimensional feel?
Such techniques and effects and more will guarantee that your logo design details will stand out instantly!
Although they can be complicated, all your hard work will pay off once your logo becomes exceptionally iconic.