18 Best Ways to Use LinkedIn For Business Growth
With an immensely increasing professional network, LinkedIn boasts of being the biggest career development platform.
The wide array of features makes the platform incredibly beneficial for professionals and business organisations.
There are numerous ways that one can use this powerful tool to promote and expand their brand. However, if you think that LinkedIn is only limited to profile building and developing professional connections, you are in for a surprise.
Did you know that the total number of LinkedIn users is more than 766 million? With such a massive user following, business organisations can easily promote, build and expand their brand.
More than 30 million business organisations on LinkedIn and the open job listing push the 20 million figures.
These statistics are enough to impress upon the importance of using LinkedIn for the benefit of the company.
With the right tools, it is possible to enhance your business even more.
There are various ways that you can utilise the handy networking platform for your company. Check out the below methods so that you can apply them to gain fruitful results:
1 – Make A Company Profile On LinkedIn
The foremost thing that you need to do to use LinkedIn is to create a company profile. Also known as Company Pages, these profiles rank pretty high when one searches for a particular business or job.
That is why ensuring that you fill out the profile with basic information is vital. Moreover, you can use the additional information from the Company Pages such as demographic data, metrics on the post, etc. It will ultimately aid you in knowing your target audience.
Moreover, you must take time to decide the correct categories for your business. It will help in attracting more talented professionals.
Another thing that you need to consider to complete your user profile. This will help your potential client to understand your offerings and reach out to you in need.
2 – Opt For Social Selling
LinkedIn is indeed the perfect place to find clients or employees. But that doesn't mean that you can just put forth a sales pitch! That is the one thing that you must never do. Instead, you can opt for social selling.
Social selling is a unique marketing approach in which you message your potential client by adding some personalised notes, showing some interest, and then talking about working together.
Though it is not a direct promotion, it still highlights your company. The fact that it is working is evident in this stat – leaders opting for social selling have 45% more opportunities each quarter.
3 – Use It As A Publishing Platform
You might not be aware, but LinkedIn offers a native platform for publishing articles and blogs. Now you might question why there is a need to use LinkedIn instead of posting directly to websites.
There is a stark difference! When you publish something on LinkedIn, you can enhance the social engagement on that platform and increase brand awareness.
Moreover, publishing on this platform means that you can notify your connections all at once. Also, it is vital to consider that most readers here have high job positions.
Furthermore, you can also track the analytics and know more about the metrics. Finally, it will give you an idea about the type of article that can gain more attention.
4 – Manage Online Reputation
The importance of online reputation for businesses is massive. The best way to manage this is to ensure that you have social profiles for the company.
So whenever anyone searches for your business name on Google, your company profiles on social media platforms will come up.
That is why it is vital to claim the pages to retain that spot on the search engine.
Now, if you have some lousy publicity or negative reviews, you can push it down the search result pages. Therefore, making sure that it doesn't appear on the very first page is critical.
5 – Find Talented Professionals
With LinkedIn, you can hire dedicated professionals with ease.
You can check out your connections and post the job vaccines regularly. But, for that, extensive knowledge on how to post jobs on Linkedin is vital.
However, if you have a premium membership, then you can use the Recruiter Lite feature. With this, you get a wide array of advantages that you can use to hire new talents for your business.
6 – Be Part Of An Industry Group
The best way to ensure that people will notice is to join specific industry groups. For this, you will have to choose groups that focus on some niche that is relevant to your field. So, firstly, join one group and maintain an active engagement.
Then, you can join more as you understand the ways that you can interact with others. You must talk sensibly and use facts if you want to establish yourself as an expert.
If you are wondering how to find groups, you can use the highly targeted keywords in your field to find them.
7 – Go For Google Optimisation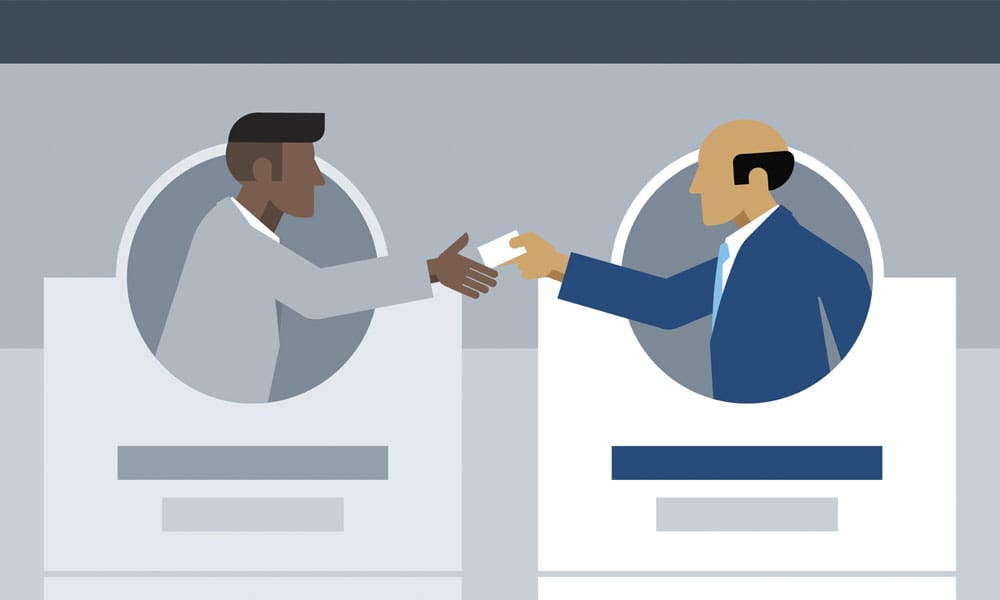 Did you know that LinkedIn can aid in ranking in the Google search engine? Yes, searching in Google with targeted keywords shows Linkedln results too.
You can make the rankings if you tweak your profiles as per Google's requirements. For that, you need to focus on keyword optimisation. Moreover, you can make changes after observing the view count.
8 – Promote Your Content
With the innovative engagement tools, LinkedIn offers targeted marketing. You can promote your content and then assess the data to make changes if needed.
For instance, here, you can observe the conversion and engagement rate with the aid of the sponsored content feature.
However, it is vital to remember that the cost-per-click here is higher than on social media platforms. But, LinkedIn makes up for that in the extremely high engagement value.
In essence, the money you spend on advertisements is worth the engagement rate you get.
9 – Be Active With Your Connections
Connecting with other people and building a network is not that tough. The hard part comes when you have to maintain that network actively.
It is pertinent to keep in mind that like all relationships, without care and effort, these too will wither away.
You need to participate in discussions and make yourself available. The more you actively talk, liking, and engage in meaningful discussion, the more you can increase your brand visibility.
Therefore, it is vital that you keep an active connection with your network. That way, you can expand your business with ease.
10 – Search New Clients
With 766 million professionals on LinkedIn, searching for new clients shouldn't be that hard. For this, you must take advantage of LinkedIn's search feature.
From here, you can search for potential clients that can help your business stand out. After that, you will have to dedicate a substantial amount of time to narrow the list of potential clients.
Keep in mind that you will have to impress them with the message you send. There are high chances that they don't even know about your company's existence.
Moreover, if you opt for the premium account, you can use the advanced search feature to conduct user-targeted marketing.
11 – Encourage Recommendations
You might not think much of a recommendation of an ex-employee on your LinkedIn company page. But, the truth is that it matters!
In LinkedIn, there is no such thing as testimonials. As such, recommendations act as a substitute for testimonials and offer credibility to your skill or services.
It will help you gain new clients for your business.
Are you wondering how to get recommendations? The easiest way is often to help out others.
Pen a thoughtful, creative, and realistic recommendation for a colleague or friend. Make sure that it doesn't sound generic. If you help others without them asking, they will surely return the favour.
12 – Research Your Competitors
LinkedIn is primarily famous for its potential to offer you the chance to hire a talented professional.
From here, you can recruit some of the best employees for your company. But, did you know that you can also use it to check out your competition?
If you have failed to gather much about other competitors in your fields, LinkedIn can be a huge help.
While the company may not be forthcoming with information on the web, their employee most likely has LinkedIn profiles.
You can check out these profiles to know more about the rivals. The best thing that you can do is to refrain from making mistakes.
13 – Focus On Your Employees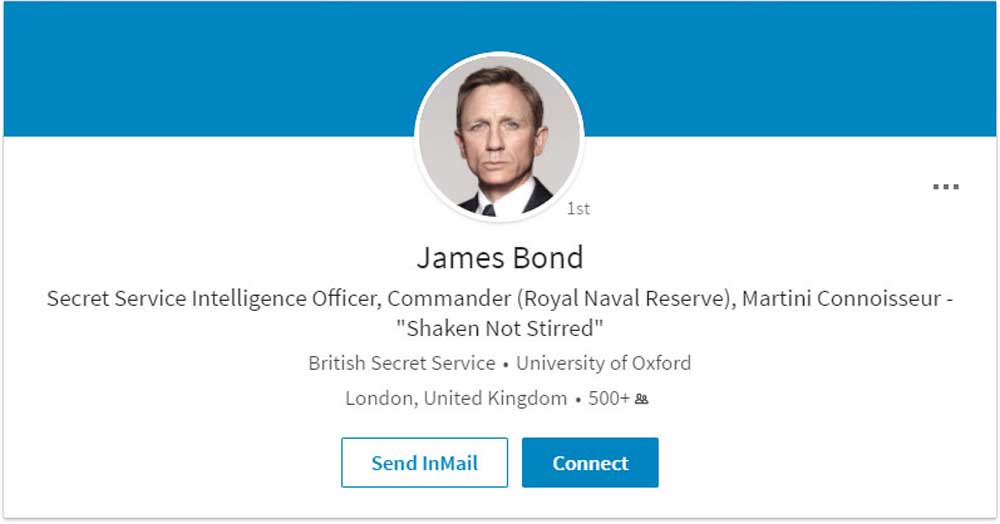 To build a solid human connection with users, you can direct your focus on your employees.
Appreciating their work or simply praising them for a job well done is not excess. Appreciating their work or simply praising them for a job well done is not excess. Most of the time, you do it at the office.
The only difference is that you are highlighting it for the digital world to see. It will not only encourage your employees to work harder but will also attract potential talents.
Most professionals want to know the work culture and atmosphere before choosing your company.
14 – Make A LinkedIn Group Of Your Own
One of the best ways to connect with your network and attain loyal users is to create a separate LinkedIn group.
First, make sure that this group is relevant to the desired service or product of your company.
Now, use this group to share thoughtful content, experience, and information.
Please do not make the mistake of using it directly to market your product or service. That will create a wrong impression on the users.
Instead, let the group be a space where you can communicate with others without any personal profit. It will ultimately help you to know your target audience.
15 – Post Regularly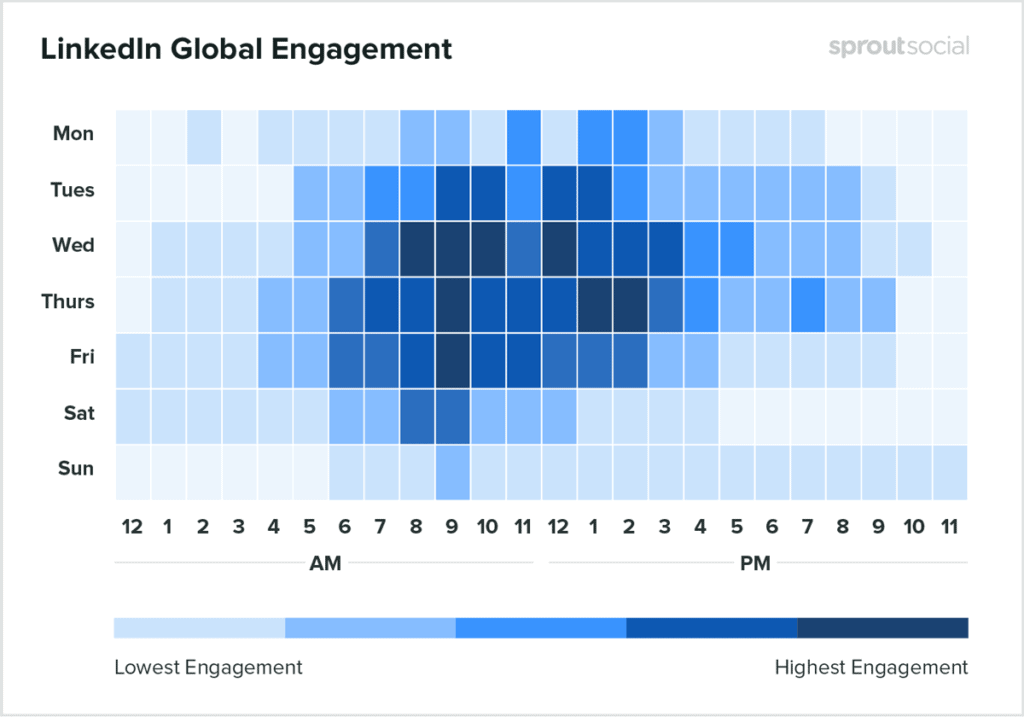 The best way to keep your connections engaged or even maintain their interest is to post regularly.
So make a habit of making posts several times a week. That way, you can retain the attention of your audience.
Moreover, it also sends a vital message – you are interested in building the connection. There are various ways that you can make a regular post.
For instance, you can update blogs or articles. If there is nothing original to post, you can share an exciting article.
What matters is your interest in posting and keeping the communication alive. If you make them feel that they are a part of your company, they will return the favour manifold.
16 – Search For Relevant Events
In the era of the digital revolution, you might think that virtual meets are enough. However, if you want to solidify your network, you also need to attend some seminars or events physically. For that, Linkedin can help you.
Here, you can search for events that align with your company. Then, you can note the details and make the necessary attendance. It is the perfect opportunity to meet new people, connect and expand your network.
Even if you are unable to cross the geographical barriers, virtual events are also an option. In short, you will have to take every opportunity that you come across to expand and solidify your network.
17 – Use SEO To Generate Traffic
Thinking of SEO as simply a marketing tactic is unwise.
You can use it to capture more attention on LinkedIn. If your headlines and copy content are optimised for SEO, you will find an increase in traffic to your company page.
That means usage of the correct keyword, which links to efficient keyword research. For this, you can take the assistance of professionals.
They can help you set up the perfect marketing campaign. It is always advisable to use all the tools that you can to promote your brand.
18 – Opt For The Premium Membership
It is vital to understand that opting for LinkedIn's premium membership is expensive.
However, if you have gained much from the platform in terms of marketing or talent hiring, then upgrading the account is an excellent decision.
Through the premium membership, you can gain access to different features. For instance, you can directly message individuals even though they are not in your present network.
Moreover, you can also use the advanced search option and take advantage of the automated candidate tracking feature.
Apart from these, you can also observe who has searched your company profile or viewed your personal page.
Tips For Creating The Best Page On LinkedIn for Business
Creating the perfect company profile is of immense importance in LinkedIn.
After that, it is this profile that will attract employees and clients alike.
Here is a list of tips that you can follow to make the best company page:
Focus On The Company Description
While images are vital, it is essential to write the company description with great precision. It will tell the visitors all they need to know about the company.
For this, you must use simple language that is easy to read. Moreover, you must carefully place the keywords to accentuate the natural flow of the content.
Choose An Appealing Banner Image
The banner image is different from the logo. It is the picture that you can see right above the company description area.
For this, the ideal size is 1400 * 425 pixels. Keep in mind that the image must be simple and straightforward.
Select An Appropriate Logo
The logo is one of the most vital images that you need to choose carefully.
It is the company brand and will be visible to millions on LinkedIn. Thus, when selecting the image, make sure that the image is relatable and clear.
The resolution must be high, and the size must be less than 4 MBs.
Fill In The Other Fields
Often, companies make the mistake of leaving out the key fields unoccupied. Therefore, you must create a complete profile to garner more attention.
For that, remember to include the URL that can lead straight to the company's official website. Moreover, post the updated address and location of headquarters.
Conclusion
The different ways that LinkedIn can help a business grow is an indication that it is a precious platform.
If you are aware of the ways, then you can use it to maintain your brand reputation and increase brand visibility while ensuring that you have enhanced online traffic to your official site.
Moreover, there are various approaches that you can adopt to locate, nurture and convert leads into potential customers.
Though indeed, other social media platforms can also help, LinkedIn for business offers endless valuable opportunities. 
The only way you can gain profit is to make a LinkedIn profile for the company as soon as possible. And, if you already have one, then you need to maintain it efficiently.
However, it is vital to understand and identify your target audience. You might find many engagements on this networking platform.
With LinkedIn in your arsenal, you can expand your business organisation and hope for more successful endeavours.