How to Design a Logo That Boosts Sales
Did you know that an incredible 89 per cent of marketing professionals recently surveyed stated that brand recognition is their most important concern?
This honestly makes perfect sense, as consumers familiar with a specific product or service are much likely to take specific actions such as completing a purchase or requesting additional information.
Brand awareness can take on many different forms. Some examples include curating quality written content, using the power of social media influencers and designing a highly functional website.
However, you can still argue that logos play one of the most critical roles.
This is why creating a catchy design is critical for businesses that hope to rise head and shoulders above their competitors.
Finding the most appropriate style can be tricky, particularly for those with little prior experience.
Therefore, let us take an in-depth look at the creation process and what elements should be considered to design a logo.
Identifying the Typical Buying Audience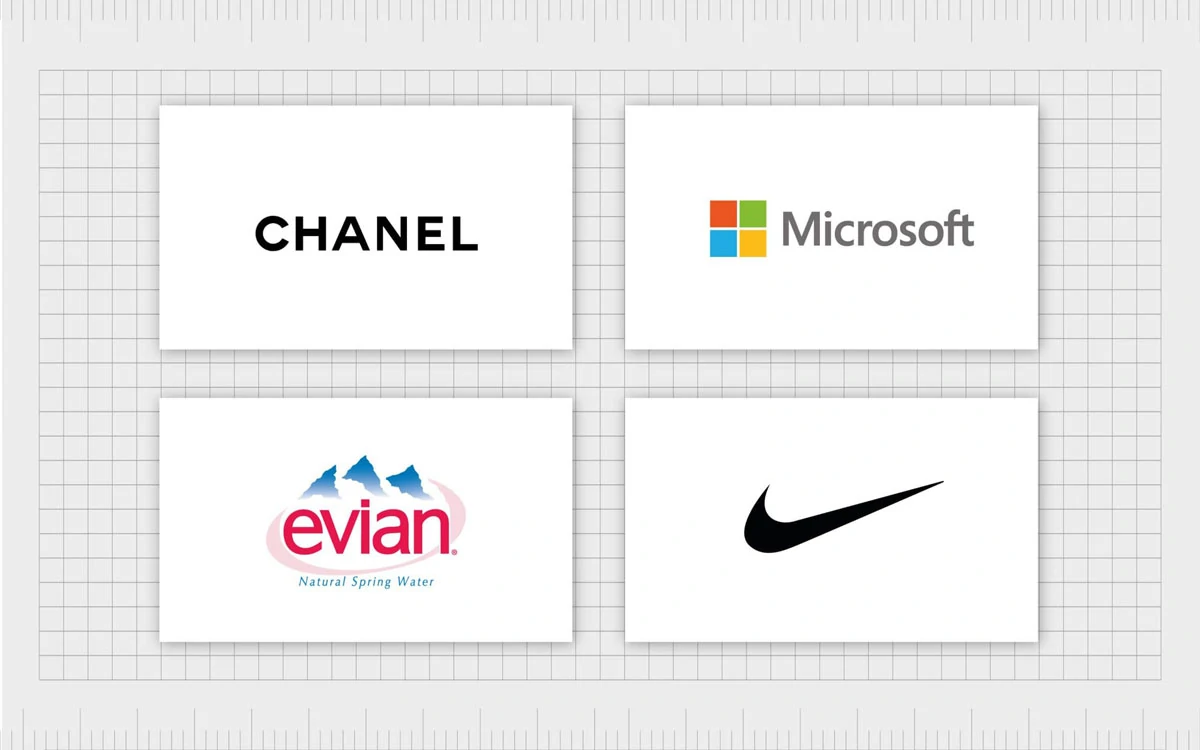 This is perhaps the most critical step, and yet, it is often overlooked.
Logos need to be able to resonate with a target demographic, so specificity is essential.
Therefore, businesses will need to perform detailed analyses of their current buyers to appreciate their needs and desire better.
It is then possible to design a logo based on these parameters. Some variables which should be examined when carrying out research include (but may not be limited to):
Average age and general location.
Spending habits.
Previous purchases.
You will then understand the buyer persona, which is essential to begin the logo creation process.
A Balance Between Trending and Unique
What makes a logo truly stand out? This is an interesting question, and to provide an answer, let us first consider some of the most famous brands of all time:
Royal Dutch Shell
Apple
Microsoft
Google
McDonald's
It is a foregone conclusion that each of these firms intends to cater to an entirely different audience base, and yet, they have one characteristic in common.
Their designs are unique and highly recognisable. Striking this type of visual balance is essential.
Begin by performing research to determine if your intended logo already exists.
Assuming that your concept has not been previously adopted, you can begin the design process by creating unique images.
You can also display these concepts to a small proportion of your existing client base.
This is an excellent way to obtain any much-needed feedback that may be provided.
Seek to Evoke Emotions
We will now look at the psychology behind great logo designs.
Recognisable companies are always associated with branding that can trigger a specific emotion.
The big yellow "M" of the McDonald's logo has often been known to trigger pangs of hunger, while Coca-Cola will most likely elicit a mental response that mimics the taste of this popular soft drink.
So, it is clear that you should design a logo to evoke an emotional response from the audience.
Never forget that logos tend to be the first images that a potential client will encounter, regardless of whether it is found within a website, on a digital receipt or the products themselves.
So, how can you create this type of psychological connection? This question leads directly into the next section.
The Role of Colours, Styles and Fonts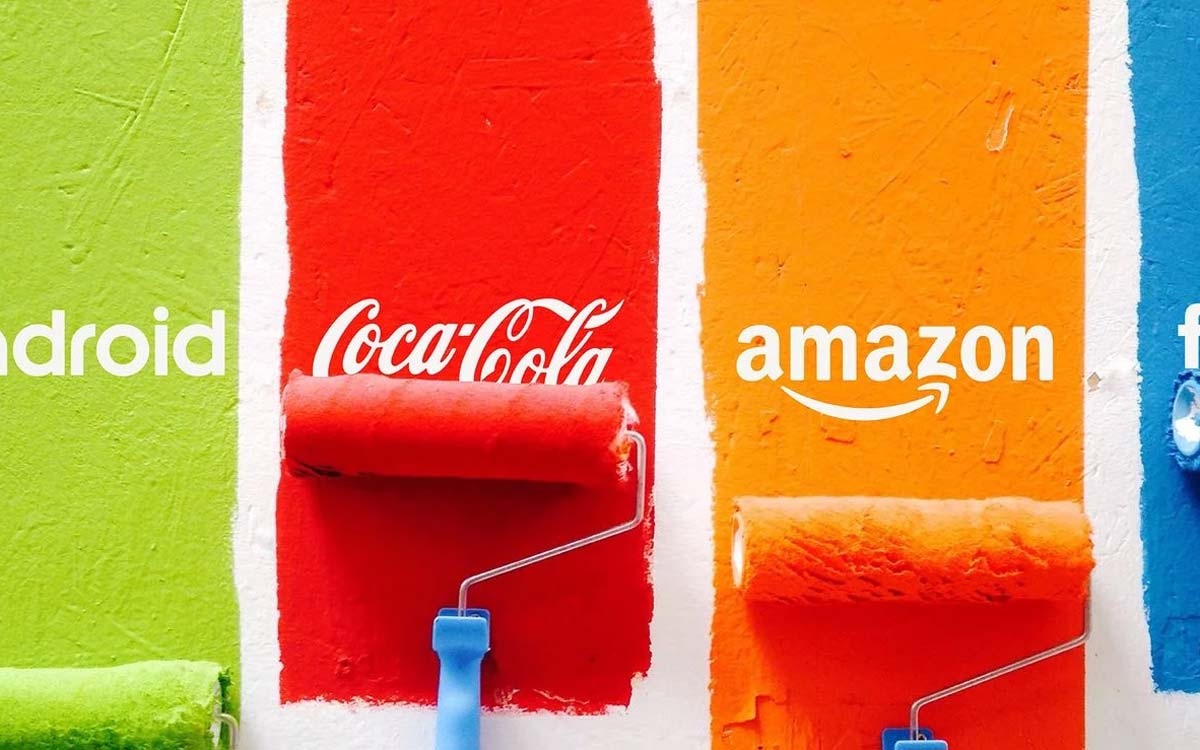 Numerous studies have shown that colours have an appreciable impact on our emotional state.
So, you should carefully consider the tones within your logo. Here are some typical psychological responses associated with standard colours:
Red: Power, energy and passion
Blue: Trust, security and reliability.
Yellow: Hope, vigour and positivity.
Green: Nature, financial matters and ecologically friendly solutions.
Purple: Sophistication, glamour and spirituality.
Do any of these traits describe your company?
Try to brainstorm to understand better which tones (or combinations) seem to represent what you have to offer while still identifying with your target audience.
The style and font of any lettering can also convey a great deal more than the written word alone.
For instance, the Spencerian script of the Coca-Cola logo exhibits a flowing and classical nature, much like the drink itself.
On the contrary, the City Medium font attributed to the current IBM logo tends to signify boldness, trust and timelessness.
The bottom line is that choosing the right font for your branding can significantly impact how it is perceived.
Never be afraid to think outside of the box to experiment, as there are hundreds of different fonts to choose from.
Information: How Much is Too Much?
This is another interesting question that you should address before moving on. After all, boosting sales will require some buyer-seller interaction.
This is why some logos may contain additional elements such as telephone numbers or website addresses.
While such approaches are worthwhile, make sure that you are not bombarding the consumer with too many details.
The logo will otherwise begin to look crowded, confusing and even sloppy.
The good news is that digital logos can often be augmented with a clickable nature, redirecting the visitor to a specific portion of your website (such as a contact form).
In other words, it usually is better to embrace a more simple and straightforward approach so that you can display a greater degree of overall transparency.
Examine the Logos Associated with Your Competition
Until this point, we have stressed how originality and innovation will come into play when designing a logo.
However, it is also wise to examine the branding associated with your closest competitors, particularly those currently present within your niche market.
What are some of the most predominant features? Are there any qualities that seem to be shared?
Might you be able to incorporate some of the very same elements into your subsequent design?
Always remember that there is nothing wrong with standing upon the shoulders of giants to get a better view of the surrounding landscape.
This is also an excellent way to obtain additional inspiration if you happen to have become bereft of any new ideas.
Embrace the Notion of Consistency
One of the main intentions of any logo is to provide customers with a sense of trustworthiness over time.
This is the same reason why top-rated brands have used the same logos for decades or even centuries (the beer Stella Artois is a perfect example).
Try to envision that when you design a logo, it will grow with your company instead of modified in the future.
The timeless quality of a logo will help ensure that customers keep returning, and ultimately, it will boost long-term sales.
As this article points out, branding that is modified can leave clients feeling confused and even disenfranchised with what you have to offer.
Collaborate with Others
Designing a logo is rarely a one-person project. This is why entire agencies come on board to create some of the most memorable branding in existence.
Obtaining the opinions of others, even those with little prior experience is a valuable way to broaden your horizons while obtaining some much-needed input.
Try to schedule a time when you can form a think tank. Encourage others to actively make contributions to narrow down the options at your disposal.
If your office is staffed with numerous employees, it could also be prudent to display three or four different logo concepts and to take a vote regarding which one is the most popular.
Thinking outside of the box in this manner will generally provide you with additional inspiration.
How to Design a Logo that is Mobile-Friendly
As of January 2021, more than 66 per cent of the global population purchases products using a mobile device.
This observation should not come as a great surprise, and naturally, therefore, websites have had to develop a mobile-friendly architecture.
How can you design a logo to display when viewed on a smartphone or a tablet correctly?
It is first wise to consider the size of the logo itself as well as its resolution.
We need to remember that mobile phone screens are much smaller than laptop displays.
So, make sure that the logo can still be recognised.
If you employ digital software bundles during the creation process, ensure that the results offer high-definition clarity.
Should a logo fail to display correctly on a mobile device, your brand's reputation will inevitably suffer damage. There can even be some instances when such a situation results in a lost sale.
Market the Brand as Opposed to the Product
This next suggestion is beneficial if your business happens to be relatively new.
One common mistake involves the belief that logos are associated with products alone.
On the contrary, its design should mirror the entire mission statement of your venture. This is typically accomplished through a sense of consistency in terms of logo placement.
Here are some of the locations where you should always find a logo:
On the homepage of the website.
Within any automated email signature.
On the exact location of other pages throughout your website.
At the point-of-sale (POS) section during the checkout process.
The main takeaway point here is that this strategy can help your logo be associated with the entire brand instead of one or two items.
Once again, consistency goes a long way towards ultimate success.
Use the Correct Balance of "White Space"
As you might have already guessed, the term "white space" is meant to describe the areas around the design of the logo itself (although this space does not necessarily have to be white). Think about balance once again in this manner.
Position the logo in such a manner as to remain symmetrical within its borders.
It will otherwise appear lopsided and out of order. This is another excellent way to convey a unique sense of subtle uniformity.
Working with Professional Logo Designers
Did you know that even large companies such as Apple and IBM often outsource their logo design solutions?
This can often be the best idea if you are still unsure which strategy to employ.
Not only will experts provide you with a host of different options, but they are frequently capable of adopting a more objective stance that can be critical during the initial creation stages.
Still, not all firms are created equally. Here are some questions to ask when examining the options at your disposal:
How long has the firm been in business?
Do they offer flexible pricing packages?
Can they provide examples of previous designs?
Is it possible to obtain testimonials from previous clients?
Are these clients generally satisfied with the outcomes of the projects themselves?
Although partnering with a professional team will involve a financial commitment, we need to keep in mind that logos are some of the most critical elements of any successful business.
So, even a small investment can go a long way.
Boosting Sales with an Effective Logo Design: Putting it All Together
We have now looked at some of the best ways in how to design a logo for your brand.
However, it is necessary to mention that the design process can take weeks or even months before you are satisfied with the end product.
There is nothing wrong with such an approach, as patience is bound to produce viable results.
Logos are critical, and their presence is still felt throughout our daily lives.
If you can capture the essence of your business when you design a logo, there is no doubt that success will be waiting just around the corner.
Author Bio: Paula O Gorman is the Design & Marketing Manager at Promotive, a Design and Marketing Agency. They have helped many businesses with their logo designs and brand identity over 20 years.