How Small Businesses Can Leverage the Gig Economy
The digital revolution has provided an incredible opportunity for promising entrepreneurs willing to use their skills to make a difference. 
With almost every person on the planet using a digital device of some kind, the rates of unique users have skyrocketed to all-time highs, thus promoting a unique and promising environment for businesses of all sizes. 
Small businesses significantly benefit from this new digital environment because of how much expansion can occur when the physical boundaries are lifted. 
Digital marketing, for instance, is now available for small businesses and can be used significantly, regardless of the location. 
Small businesses can increase their overall exposure without spending incredulous amounts on physical marketing with simple optimisations that prioritise SEO, blogging and brand awareness. 
Many businesses focused on developing communication apps and services that allow teams to share information and communicate openly. 
Apps like Slack and Zoom prioritise the flow of information between team members and make it simple to set up meetings or share data in less than a minute. 
What's more, these companies offer various plans and tools that can be used to create slide decks or orchestrate supply chains.
No matter the need for the tool, today's communication apps will fit your company's needs. 
Automation is still the foundation of our technologies, dating back over one hundred years. 
Since then, automation has taken on a very different meaning, going from factory production to micro technical systems in decades. 
However, automation technologies are now widely available to businesses and individuals in smart assistants that will remind people of their appointments and schedule meetings without much help. 
Small businesses can leverage this automation to cover task management basics to focus on marketing or branding. 
Amazon Alexa or Google Home can act as digital assistants that remind people and quickly find important information. 
Inventory robots scan aisles and ensure each item is correctly placed and labelled. 
Automation is an incredible technology that will help your small business run smoothly. 
Google'sGoogle's own AI program allows developers to create custom enterprise apps explicitly made for whatever purpose your business needs. 
The best part is that the engine can be developed for free, meaning developers can create many different apps using their AI software. 
Custom applications are always beneficial as they are designed to handle your specific needs while being more efficient than currently available. 
Utilising customer AI engines is a great way to bring your company into the future while improving production. 
It'sIt's safe to say that the internet has completely revolutionised business. We live in a profoundly interconnected, interdependent global economy.
Small businesses and startups can leverage global talent. 
Startups can access talent outside of their immediate local area. 
Companies can save on administrative costs and relocation fees by utilising remote workers.
Besides, startups can utilise freelance talent from all over the globe. Freelancers offer flexibility for companies with limited or inconsistent revenue.
Hiring top talent isn't as difficult as you may think, either. 
It'sIt's usually a lot more straightforward than the traditional scouting process. Many freelance talent agencies can help connect you with vetted talent, matching you based on income and business income.
Why the Gig Economy Is Changing Software Development
The global economy was devastated only a few years ago. Over a decade has passed, we have all adjusted to the new economic status quo. The gig economy is part of that.
After the financial meltdown, layoffs rendered many unemployed. Companies struggled to keep their debts paid and their doors open. 
In the wake of this catastrophic economic failure, people turned to short-term contracting jobs to fill in the gaps in the hopes of making ends meet.
While it seemed like a short-term fix, the gig economy transformed over the years to accommodate rapid economic and social change.
Now, alternative forms of work are acceptable and profitable. 
As agile's advent strengthened the then-waning software industry, the on-demand gig economy reshapes how developers communicate, collaborate, and launch products.
Scaling quickly
The advent of agile
Before the 1990s, software projects were risky propositions. Hardly any software development trans had a handle on creating actionable tasks. Software developers couldn't handle the complexity of a single software project through traditional project planning.
Boosting efficiency
A software development team developed the agile method to boost efficiency and productivity. 
This made software development more nimble or "agile." Software projects were more comfortable to grasp by creating flexible projects to accommodate rapid prototyping and debugging.
Hire in an ad hoc manner
Things are done "as needed" or ad hoc. 
The development team consistently produces some functionality, as limited as it may be, managers review, then the cycle begins once more, and so on, until dozens of cycles have passed. 
You'll have a polished software product that works and ships on time by then. Updates, tweaks, and patches can be released continuously after a successful product launch.
Only hire what you need when you need it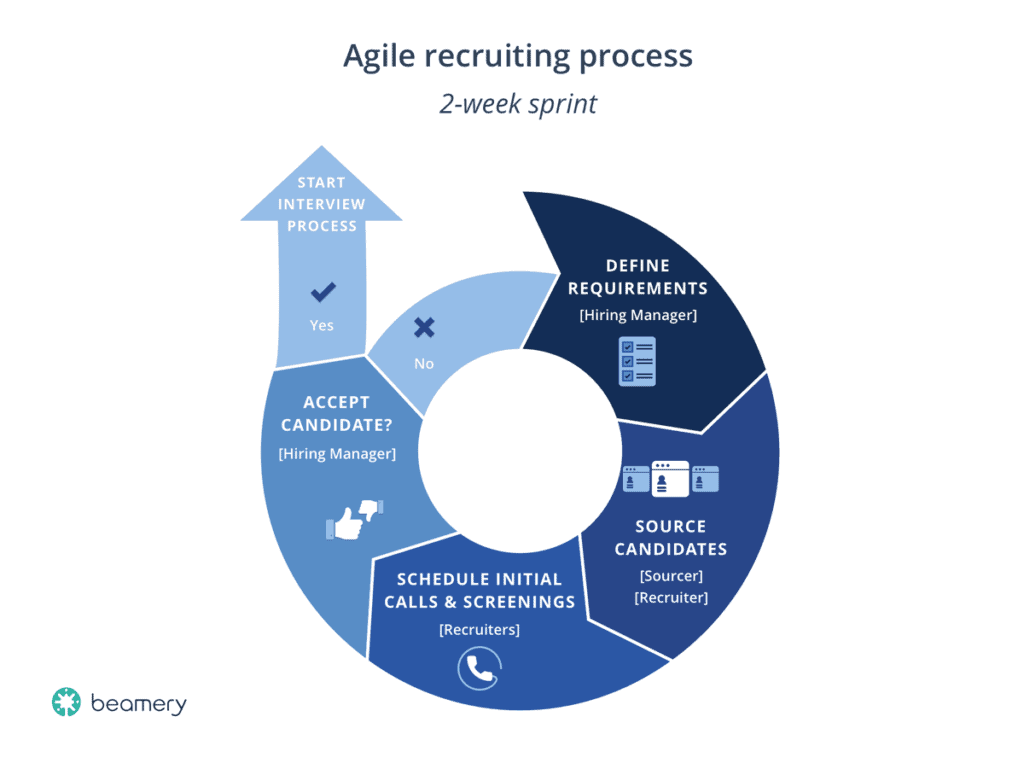 The agile principles were made at a time when the software was failing. The iterative, flexible, and collaborative design was the welcome solution to a growing problem.
The same can be said for the gig economy. Companies, clients, and customers are suddenly strapped for cash and credit. 
As things fell apart, a peer-to-peer economy grew from short-term, demand-based labour markets that used technology to communicate. 
This led to transparency, equal parity, and autonomy for employers and employees. 
Increasingly, the line between employee and employer is blurring as more and more workers opt for independence through freelancing, contracting, and business ownership.
Much of the agile mindset is at play in this new digital economy. People work collaboratively, transparently, and cyclically across digital platforms.
Software developers have, in turn, been affected by the gig economy. 
Not only is software development part of the economic sea change, but it's also at the very core of it. 
Google Drive, Slack, Trello, Airtable, Jira, and Zoom are just a few software services that help power the larger digital economy.
Promoting digital literacy
In many ways, our new way of working is promoting digital literacy. 
People hop onto platforms like Slack or Zoom to work together, conferencing through chat rooms and video calls and getting instant updates through project management platforms like Trello or Jira.
Using Kanban-style task management through online collaborative platforms like GitHub or Atlassian, workers become familiar with executing tasks from home, in-office, or globally, maximising their time and optimising administrative tasks.
This digital epoch may be just a blip on the screen; the new economic philosophies it birthed aren't glitches. 
That is to say, the gig economy, no matter how brutish its first iterations were, has shaped how we work. 
Workers stress the importance of autonomy, mutual respect, and flexibility. 
Software developers now have more say about where they live, how they work, and with whom they collaborate. 
The gig economy has sometimes provided developers with new principles to append to the Agile manifesto.
How AI Will Inform the Global Economy
AI has already made waves throughout the global business community by automating and streamlining processes never thought possible before. 
Through AI, companies can save money and time by creating optimised production patterns that rely on AI-based automation. 
However, we are still in the early days of this monumental technology, and the advancement of AI will only lead to even more changes. 
Automation will improve business processes
AI will continue to impact supply chains by keeping processes light, but the entirety of the supply chain may become automated through advanced AI in the future. 
The global economy is subject to the average speed of business worldwide.
However, AI will create higher and higher limits to that speed by automating more technologies at cheaper rates for global businesses. 
Advanced AI, possibly through quantum computing software, will make the lag between international businesses a thing of the past as orders will be executed instantly and without interruption. 
In summation:
More ethical supply chains
Better oversight
Reduced waste
The cost of living will change dramatically
Save for catastrophe, AI's future looks brighter than almost any other technology thanks mainly to its impact on daily life quality. 
Once implemented globally, AI will shift the markets quite dramatically, which may cause panic at first but will undoubtedly make life better for those in places that favour technology. 
However, eliminating needs will also come with how markets will adjust and how profiteers will make money.
AI creates smoother trade environments because of automated interfaces and chatbots that also handle the interaction dynamics between people. 
Businesses that utilise AI fully will also find that they waste less time by eliminating wait times and creating an active funnel of constant activity. 
These global trade changes will directly lead to decreased consumer prices and an increase in life quality.
In summation:
Everyday costs will plummet
The price of goods will fall
The markets will have a tough time adjusting
AI will redefine how we engage
As artificial intelligence advances at the speed of light, our business and social processes remain achingly slow, stagnant, and wasteful. 
How we engage in business and personal relationships is on course to change with widespread automation and the broader use of artificial intelligence.
Artificial intelligence will continue to strip away menial tasks and redundancies, giving individuals, teams, and corporations more time and resources. 
By freeing up much of the mundanity in work and play, artificial intelligence will critically redefine value creation in a modern post-scarcity economy.
In summation:
More duties delegated to bots
More time and resources for creative thinking
More meaningful interactions
AI will prompt broader participation
Lastly, AI will prompt global economies and emerging markets to join this massive technological revolution and use AI in its functions. 
Utilizing AI reduces costs for small businesses worldwide and makes international trade much more feasible by using AI apps to handle most interactions. 
AI's impact on the global economy is hard to overstate as AI technology will completely transform our worldwide business and community ideas. 
In summation:
Developing markets have more opportunities
Low-cost small businesses
AI firms will grow
Eliminating much of the need for menial work will also mean that people will pursue whichever endeavours they see fit. 
Hopefully, this AI evolution will mean that value will matter more as mass automation will have made mass production more than an old hat. 
AI will redefine how we interact with businesses and technology as bots become more ubiquitous. 
AI has already created chatbots that can handle customer service interactions without real people being present. 
However, in the future, AI bots will come in a wider variety of features and functions, allowing them to help users in almost every aspect of their lives. 
By putting more duties onto AI bots, people can free up time to focus on meaningful work or family, which is unfortunately all too rare. 
By utilising AI bots, people will also have time for personal hobbies or creative endeavours that help keep them engaged longer at work and home.
What are your thoughts on today's gig economy? Let us know in the comments below.