Are Gaming Laptops Good for Graphic Design? What You Need to Know
One of the first questions for pro gamers who want to upgrade their freelance skill and knowledge in graphic design is, "Are gaming laptops good for graphic design?"
In this guide, you will discover what to look for when buying a laptop for graphic design and the specific laptop specs for graphic design.
While gaming laptops are not built explicitly for graphic designers, the three primary components of a great gaming laptop, such as the graphics card (GPU), RAM, and CPU, can easily handle any graphic design software.
You can use gaming laptops for graphic design because, hardware-wise, video games are more demanding and resource-intensive than most graphic design programs.
Are Gaming Laptops Good for Graphic Design?
A computer or notebook classified as a gaming laptop is designed to run resource-intensive games and high-level graphics seamlessly, effectively and efficiently.
As a graphic designer, you need a gaming laptop to process high-level graphics and complex operations for excellent performance.
You must ensure the GPU, RAM, and CPU can handle creative graphics applications and suit your needs; hence, a gaming laptop is suitable for graphic design.
In today's tech world, modern gaming laptops have sharp visual displays, run smoothly, and operate or manage applications much faster than traditional laptops and desktop computers.
Before I go in-depth about why a gaming laptop is good for graphic design and the best laptops for beginners, let's look at the meaning of "graphic design" and "gaming laptops" and their requirements.
What is Graphic Design?
Graphic design is a subset of communication design and a visual communication process used in problem-solving through illustration, photography, typography, infographics, and iconography.
It is an art with a clear purpose to achieve specific objectives through a creative and systematic plan for problem-solving.
This involves using tools and graphic elements for the aesthetic expression of ideas and actual concepts for effective promotional campaign in both print media, offline and online.
As a graphic designer working with a gaming laptop that runs graphic application software, you can create professional visual content, page layout hierarchy, pictures and typography to communicate messages to your audience.
What is a Gaming Laptop?
A gaming laptop is designed with specs, a built-in keyboard, a display and the power to play games.
Gaming laptops, unlike standard laptops, support 4GB RAM or more, and they come with bigger screen sizes, higher resolutions and better visual displays for a better gaming experience.
A gaming laptop is also a perfect device for graphic design that enables you to take textual and graphic elements and implement these visuals into various media types.
What Laptop Specs do I Need for Graphic Design?
Graphic design requires more battery life, display, portability, and power to run its software than typical computer desktop applications.
While there are some high-performance laptops for graphic design, there are a few specifications you need to consider when selecting a gaming laptop for your graphic design needs.
What Should a Graphic Designer Look for in a Laptop?
What every graphic designer should look for as the most crucial laptop specs for graphic design are:
The operating system
RAM (memory)
CPU
Colour Accuracy
Storage Drive
Speed of the Laptop
Display Size and type
Built-in camera
Screen resolution
Dedicated graphics cards
Processor
Hard disk speed
The best Laptop for graphic design varies from model to brand to the designer, but critical specifications like memory, processor speed and screen resolution should be your focus.
Graphic design software that runs on a low-end laptop is processor intensive and may require a graphics card that is built-in and that shares the system memory.
Also, check out the top 10 best laptops for 3D modelling while you're here.
Graphics Design Hardware Specification for both Mac and Windows Gaming Laptops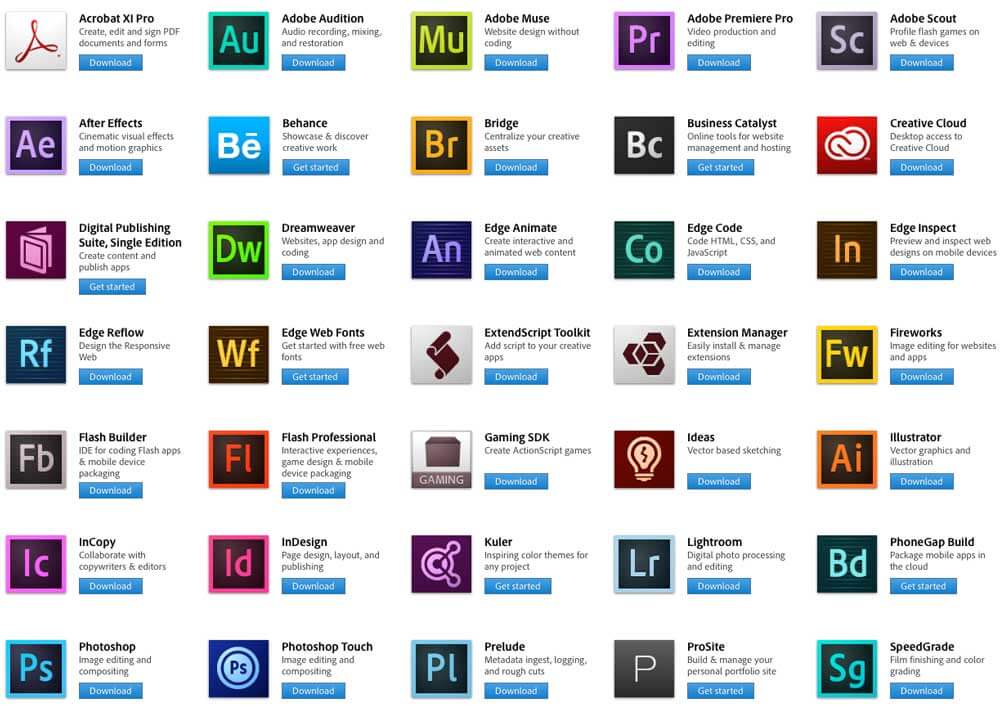 You should look for a laptop computer that meets the following requirements.
CPU: Intel Core i7 or i5.
Display: 15 inches or larger and 1440 x 900 pixels at minimum.
RAM: 8 GB minimum, but 16GB is highly recommended.
Storage: 250GB minimum is suitable for beginners, but heavy users need higher disk storage.
Video Card: For 3D projects and video production, a discrete video card with dedicated RAM can improve laptop performance for heavy graphical elements, illustrations and animations
External Storage Drive: Consider using a drive three times the size of your internal drive to create a backup using your laptop backup software.
How Much RAM Do I Need for Graphic Design?
A minimum RAM of 8GB is enough for graphic design.
The higher your laptop RAM, the faster your hard drive can process more files.
However, 16-32 GB RAM is optimal for graphic design.
This is different from the VRAM used by the graphics card.
Can Gaming Laptops Run Photoshop?
Gaming Laptops should efficiently run Photoshop graphic design software smoothly and seamlessly.
The specs of the gaming laptop and the Photoshop tasks you do are two factors that influence your overall laptop performance.
There is a need to have a high-end graphics card, high RAM that stores or handles your massive temporary files while you are on the task and an SSD.
It is logical to say that if a gaming laptop can run games, for example, a less resource-intensive game like Fortnite that requires less than 4GB RAM, smoothly, it could also handle Photoshop graphic design software.
What Operating System is best for Graphic Design?
Interestingly, many pro graphic designers prefer a fast, desktop-oriented and user-friendly operating system based on the versions of design software.
Older OS's like Windows 7, XP Pro, Manjaro Linux, and Mac OS X seem to be the best choice for some brilliant designers that I came across.
Most graphic software runs perfectly on OS X and Windows and much faster on the newest applications.
Best Laptop for Graphic Design Beginners
As a beginner, you should consider tech specifications while selecting the best Laptop for graphic design projects.
Here are the best laptops for graphic design beginners that provide efficiency and excellent performance for your web and design project.
Apple MacBook Pro – Best Budget Apple MacBook Notebook for Beginners
Sale
Bestseller No. 1
Apple 2023 MacBook Pro Laptop M2 Pro chip with 10‑core CPU and 16‑core GPU: 14.2-inch Liquid Retina XDR Display, 16GB Unified Memory, 512GB SSD Storage. Works with iPhone/iPad; Space Gray
SUPERCHARGED BY M2 PRO OR M2 MAX — Take on demanding projects with the M2 Pro or M2 Max chip. M2 Pro has up to 12 CPU cores, up to 19 GPU cores, and up to 32GB unified memory. M2 Max has 12 CPU cores, up to 38 GPU cores, and up to 96GB unified memory.
UP TO 18 HOURS OF BATTERY LIFE — Go all day thanks to the power-efficient design of the M2 Pro or M2 Max chip. And the MacBook Pro laptop delivers exceptional performance whether it's running on battery or plugged in.
FULLY COMPATIBLE — All your pro apps run lightning fast — including Adobe Creative Cloud, Xcode, Affinity Designer, Microsoft 365, and many of your favorite iPhone and iPad apps.
BEAUTIFUL PRO DISPLAY — The 14.2-inch Liquid Retina XDR display features Extreme Dynamic Range, over 1000 nits of brightness for stunning HDR content, and pro reference modes for doing your best work on the go.
ADVANCED CAMERA AND AUDIO — Look sharp and sound great with a 1080p FaceTime HD camera, a studio-quality three-mic array, and a six-speaker sound system with Spatial Audio.
The Apple MacBook Pro is a powerful Laptop for beginners. It features excellent graphics, a spectacular retina display, fast processors, a touch bar, massive storage and the largest battery capacity, and a new magic keyboard.
This machine can fulfil your graphic design processing needs because it has 16GB of RAM and an i7 processor.
Lenovo Z70 17.3 Inch + 8 GB SSHD NVIDIA GeForce – Best Laptop with Excellent Graphics Card
Lenovo Z70 80FG00DBUS 17.3 Inch Intel Core i7 5500U (2.40 GHz) 8 GB Memory 1 TB + 8 GB SSHD NVIDIA GeForce 840M Windows 10 Home
Intel Core i7-5500U 2.4 GHz Processor. 8 GB DDR3L SDRAM
1 TB 5400 rpm Hard Drive, 8 GB Solid-State Drive;DVDRW
17.3-Inch Screen, NVIDIA GeForce GT840M 2GB
Windows 10, Battery Life: Up to 4 hours with integrated 4-cell battery
Ports: 1 x USB 3.0, 2 x USB 2.0, RJ45, 4-in-1 card reader (SD, MMC, SDXC, SDHC), HDMI, RJ45, Audio Combo Jack
Lenovo Z70 is a Windows 10 portable laptop powered by a core i7 processor and comes with a 17.30-inch display and 8GB RAM.
The Lenovo Z70 is perfect for video editing, graphic design, gaming, studying, and watching movies.
It has an anti-glare full HD 1920* 1080 high-resolution display designed for a home entertainment experience.
This Laptop has ITB hard disk storage and provides excellent processing power to run massive graphic files and software applications.
Acer Aspire VX 15 Gaming Laptop – Best Gaming Computer for Graphic Design
Acer Aspire VX 15 gaming laptop is an attractive, portable, low-budget, easily customisable and upgradeable laptop.
It allows graphic design beginners to add more storage and memory easily.
Powered by a core i7 processor, this gaming laptop runs on a Windows 10 Home with a 15.60-inch display and 8GB of RAM.
Its 1920 x 1080 resolution display is designed to help beginners enjoy high-end graphics-rich applications for excellent performance.
ASUS ROG Flow – Best Lightweight Laptop for Graphic Designers
ASUS ROG Flow Z13 (2023) Gaming Laptop Tablet, 13.4" Nebula Display 16:10 QHD 165Hz, GeForce RTX 4050, Intel Core i9-13900H, 16GB LPDDR5, 1TB PCIe SSD, Wi-Fi 6E, Windows 11, GZ301VU-DS94,Black
ULTIMATE VERSATILITY – Z13's tablet form factor gives you the flexibility to follow your flow. Use the touchscreen with active stylus support for drawing and taking notes or attach the included keyboard for serious work and play..Bluetooth Technology : Bluetooth 5.2
CLASS-DEFYING POWER – Just because you game on the move doesn't mean you should sacrifice any performance. Speed through any task on the go with the Intel Core i9-13900H Processor and NVIDIA GeForce RTX 4050 at 65W TGP on Windows 11.
LIGHTNING-FAST MEMORY AND STORAGE – Store your entire game library on 1TB of swift PCIe 4.0 SSD and multitask with ease with 16GB of LPDDR5 RAM.
ROG INTELLIGENT COOLING – Great performance in such compact space can only be achieved with even greater cooling, and the Z13 takes it to the next level, with liquid metal on the CPU and a custom vapor chamber module.
NEBULA DISPLAY – The Nebula standard guarantees a premium display with high specs in all fronts for the best visuals no matter the task. Featuring a QHD 165Hz, 100% DCI-P3, Pantone Validation, and 500nits brightness among other premium features on the Z13.
The ASUS ROG Flow is a budget-friendly gaming laptop that is optimal for gaming and ultra-high graphic design applications.
This gaming laptop features dedicated cooling modules for GPU and high performance to ensure the system's internal components remain cool and functional during processing.
Because ASUS ROG flow comes with a built-in Nvidia GeForce GTX card, the Laptop can handle graphics-intensive software and process applications simultaneously.
ALSO READ: Top 10 Best Laptops For Graphic Design / Designers In 2020
Acer Nitro 5 – Best Gamer's AMD Ryzen Laptop for Graphic Designers
Sale
The Acer Nitro 5 is a slim side bezel, hefty, and affordable gaming laptop that runs on AMD's hardware.
The AMD Zyzen laptop offers graphic design for beginners and gamers, superb performance and smooth features.
With its robust features such as AMD Ryzen 5 3550H CPU, AMD Radeon RX 560x graphics, 256GB SSD storage and 8GB of RAM, this Laptop is ideal for a graphic design experience.
This Laptop's full HD 15.6-inch display and power can handle any graphic-intensive software without any issues.
This Laptop comes with plenty of USB ports to connect your peripherals like mice, external keyboards and gaming headsets.
Dell XPS 17
Dell Inspiron 15 3520 Laptop – 15.6″ FHD Touchscreen Display – 12th Gen Intel Core i7-1255U – 64GB RAM|1TB SSD – Intel Iris Xe Graphics – FHD Webcam – HDMI – Wi-Fi 6 – Windows 11 Home – Black
【Intel Core i7-1255U Processor】 Intel Core i7-1255U Processor (10 Cores, 12 Threads, 12MB Cache, 1.20 GHz base frequency, up to 4.70 GHz max turbo frequency) deliver incredible responsiveness and smooth, seamless multitasking.
【Display】15.6″ Touchscreen Anti-Glare LED Backlit WVA FHD (1920 x 1080) Display.
【High-Speed RAM And Enormous Space】64GB DDR4 high-bandwidth RAM to smoothly run multiple applications and browser tabs all at once; 2TB PCIe NVMe M.2 Solid State Drive allows to fast bootup and data transfer.
【Tech Specs】1 x USB 2.0 Type-A, 2 x SuperSpeed USB Type-A 5Gbps signaling rate, 1 x HDMI, 1 x headphone/microphone combo; SD card reader; Webcam with Integrated Microphone; Wi-Fi 6.
【Operating System】Windows 11 Home has all the power and security of Windows 10 with a redesigned and refreshed look. It also comes with new tools, sounds, and apps. Every detail has been considered. All of it comes together to bring you a refreshing experience on your PC
The Dell XPS 17-inch laptop, which features a 4k display and up to 10th Gen Intel processors, is designed for graphic designers to cater for their creativity and entertainment.
With its powerful CPU, comfortable keyboard, stunning display, and slim and attractive design, this sleek Laptop allows graphics designers to take full advantage of its long battery life for intensive graphic tasks and serious computing.
Dell Inspiron 15R Laptop
Dell Inspiron 15R Laptop offers an impressive speaker, long battery life, stylish design, and features up to 3rd Gen Intel Core Processor.
This gaming-oriented laptop has 8GB of RAM and is upgraded to 16 GB.
Its discrete Nvidia GeForce GTX 960 makes this slim design the best choice for graphic design beginners.
This Laptop has high-end internals and an excellent display that competes with the Acer Predator, Dell XPS, HP Omen and HP Pavillion Gaming series.
Acer Predator 17 Gaming Laptop – Best Acer Predator Laptop for Gaming & Graphic Design
Sale
Acer Predator Helios 300 Gaming Laptop, Intel Core i7-9750H, GeForce GTX 1660 Ti, 15.6″ Full HD 144Hz Display, 3ms Response Time, 16GB DDR4, 512GB PCIe NVMe SSD, RGB Backlit Keyboard, PH315-52-710B
9th Generation Intel Core i7-9750H 6-Core Processor (Upto 4. 5 gramHz) with Windows 10 Home 64 Bit
NVIDIA GeForce GTX 1660 Ti Graphics with 6 GB of dedicated GDDR6 VRAM
15. 6″ Full HD (1920 x 1080) Widescreen LED-backlit IPS display (144Hz Refresh Rate, 3ms Overdrive Response Time, 300nit Brightness & 72% NTSC)
16 GB DDR4 2666MHz Memory, 512GB PCIe NVMe SSD (2 x PCIe M. 2 Slots | 1 Slot Open for Easy Upgrades) & 1 – Available Hard Drive Bay
Backlit Keyboard | LAN: Killer Gaming Network E2500 | Wireless: Killer DoubleShot Pro Wireless-AX 1650 WiFi 6 802. 11ac | 4th Gen All-Metal AeroBlade 3D Fan
The Acer Predator 17 gaming laptop is designed for gamers and graphic designers who need speed for high performance of large graphic files and software like Photoshop and Illustrators.
This 7th Generation Intel Core i7 laptop runs on Windows 10 Home and has 8GB of dedicated GDDR5 VRAM and a 17.3" full HD display.
Suppose you are looking for a laptop to keep performance up and heat down.
In that case, the Acer Predator i7 is an ideal choice for beginner graphic designers, and its audio capabilities and advanced cooling support intense gaming sessions.
Conclusion
If you are looking to buy gaming laptops that are good for graphic design, it is essential to consider some specific specs that will meet your needs, such as:
Processor
Storage
Memory
Colour accuracy
Display type and size
These options and laptop models are available at affordable prices.
In the comments below, let us know your thoughts about this question, "Are gaming laptops good for graphic design?".
Author Bio: NDIFREKE Atauyo is one of the most successful web design bloggers and tech writers. He has contributed articles to G2, SeerOmega, and CodedWebmaster. You can reach him at https://www.bestsoftnigeria.biz/blog
Last update on 2023-09-24 / Affiliate links / Images from Amazon Product Advertising API