How to Boost Sales in Ecommerce with Marketing Design
Today, when almost all businesses are based online, it's essential to understand that your brand must stand out from the crowd. Of course, trends in marketing design are changing rapidly, and you don't want to lose anything. 
But let's be honest – there are too many similar websites, logos, images on social media platforms and banners. And the saddest thing about it is that some entrepreneurs don't even care about this aspect at all. 
Poorly designed sites keep disappointing users, and it doesn't seem like such companies have a high income.
Excellent marketing and graphic design is everything for the e-commerce world. 
The appearance of your website tells a customer whether they want to buy something here. Only one glance can make them purchase a product or leave the site and never come back.  That's why we prepared a few tips to help you increase sales with the help of marketing design.
8 Tips on Increasing Sales With the Help of Marketing Design
Graphic design is the first experience a customer has with your brand. Ask yourself, "Does it reflect the value of my business?". Excellent graphic design makes people trust your brand, and it's only the tip of an iceberg. 
Use these tips to showcase your quality through design and marketing to gain more profit:
1. Respect minimalism
Have you seen these over-crowded banners on the Web? 
It's hard to understand what a brand tries to say to a user, and some elements seem to be unnecessary. 
If your business is young and hasn't gained popularity yet, it's better to think about an excellent design at the very beginning of your journey. The best recipe for an attractive banner is to add less text and graphics. Filling it with dozens of elements and words will lead you to nowhere. 
People won't understand your message, and they wouldn't like to click on it. Every time you create a banner, ask yourself whether this image fits there.
2. Let your website tell a story
Your website is the face of your brand, and no doubt that it has something to tell. 
But no one will go to your "About Us" page or online store if you don't manage to engage people with a design of your home page, for example. 
The graphics on your website should be relevant to your brand, and visuals must be creative enough to catch the eye of a buyer.
Marketing design should be implemented in your business strategy. Otherwise, you won't be able to give a brilliant first experience to a customer. 
Your brand's design decisions should tell what stands behind your online store or service – values, standards, stories, and principles. 
The correctly chosen colour palette, content elements, and a meaningful message create the brand's identity and emotional connection with buyers.
3. Create clear photos for Amazon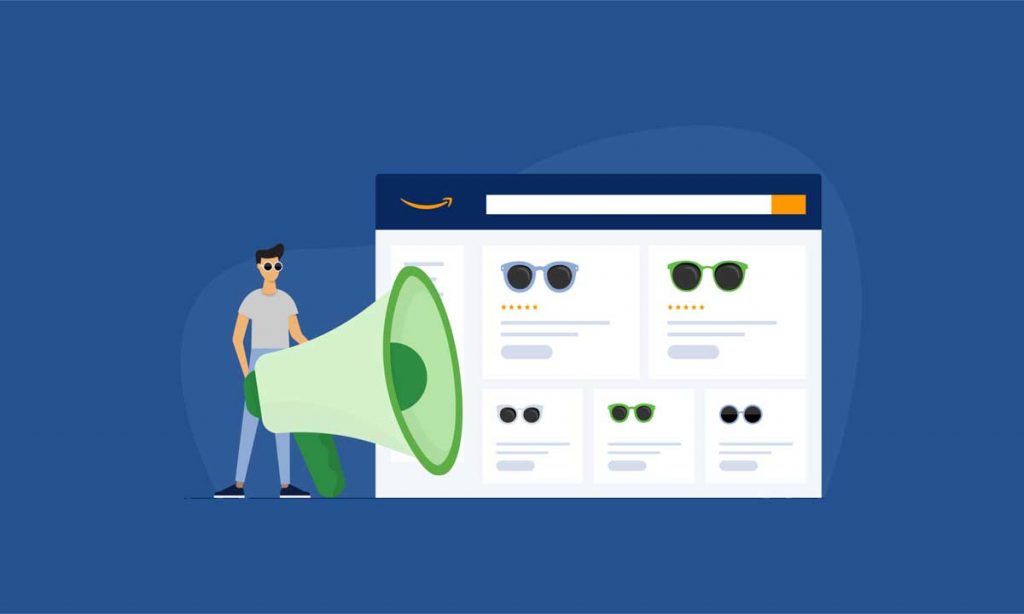 If you're selling products on Amazon, it's not only essential to create unique descriptions, informative bullet-points, and add high-quality photos. 
Successful entrepreneurs use Amazon research software and work hard on images they use for this platform. The tool helps them find the best selling products and display pictures that attract customers.
The pictures on Amazon contain information about main product characteristics, instructions, advantages, and many more. Your visuals must have brand colours and only appropriate elements that have meaning. 
Besides, you have to take care of quality – customers pay attention to this aspect too. So, it's necessary to read the requirements connected with visual content on Amazon.
Social media is about visual content, and you have to understand that sometimes a text gains fewer reactions than pictures. 
Excellent graphic design attracts people, builds loyalty and brand recognition. 
That's why it's necessary to prepare a strong strategy for social media – it must contain the main details connected with visuals.
Take into account colours, style, and elements to evoke positive emotions in users. Choose the same palette for social media as you have on your website since it's the identity of your brand. 
Besides, if people press the link on Facebook or Twitter and get to a page that has nothing in common with the colours of your account, they get confused.
Brands create images for social media not only to advertise products and services. They also share their stories, visions, and values with people. A good marketing design will tell followers what your company stands for.
Instinctively, we fall under the influence of messages that are sent by colours. And the palette you use for banners and images brings conversions more often than you think. 
That's why colour psychology is an integral part of marketing design.
Have you ever noticed that some pictures don't affect users at all even if they contain perfect visual elements and professionally written text? 
Of course, it may happen because of an inappropriate time you choose for an offer or the customer's disinterest in your product. But very often, a wrong palette kills even the best marketing strategies.
Colour psychology is a symbiosis of science and art. That's why you have to determine the reaction you want to get from a user. 
Here's an explanation of some colours – use this guide to improve your images:
● Red – energetic, eye-catching, aggressive.
● Yellow – cheerful, positive, friendly.
● Orange – happy, funny, childish.
● Blue – professional, reliable, safe.
● Green – calming, refreshing, trustworthy.
● Brown – durable, safe, stable.
● Pink – romantic, girly, tender.
● Purple – royal, mysterious, sensual.
● Black – classic, serious, powerful.
● White – pure, simple, innocent.
6. Prepare for seasonal holidays
Marketing specialists of big brands watch the calendar and dedicate campaigns to different holidays around the year. The audience is interested in these days – people are waiting for hot offers, products, or discounts. 
Concentrate on holidays that play a unique role in places where your customers are located. After you determine the main dates on a calendar, design marketing materials depending on the theme of a celebration. 
As we mentioned before, combine colours carefully – festive palettes should match your brand's palette. And don't forget to have fun with your marketing campaigns, as there are many "eccentric" holidays, including Chocolate Cake Day, Cat Day, and Global Champagne Day. 
If you manage to connect these dates with your products or services, it's a chance to earn good money.
7. Get more conversions
The excellent design does a lot for your marketing campaign, and we mean not only a perfect appearance of banners and social media images. 
It can help you improve the conversions rate of your website and increase the brand's ROI. Marketing design helps you attract people and boost sales.
However, your visual content must be created wisely, and you have to take into account important aspects when designing materials for ads. 
For example, people shown on images evoke empathy and trust in users. Such pictures help set the connection between your brand and a customer. 
Women, children, and good-looking people on your banner also increase the desire to push the button and look at the offered products. 
Besides, you should consider placing photos of your products – it's also a chance to improve the level of trust.
8. Keep your audience in mind 
It's the last but not the least recommendation in this article. 
When creating promotion images, website pages, and social media pictures, think about your customer's needs and interests. 
All the colours, elements, and fonts should appeal to users – it's part of your brand's voice and identity. Always think about the experience people get with your design. 
Is it convenient to navigate the website and read text blocks? Will users get an idea of your image? If you create the portrait of your brand's customer, you'll know his or her age, style, hobby, and many more. 
This information will lead you to the best design solutions. Communicate with customers through appropriate colour palette and style. This way, you'll be able to send them a message they will understand and accept.
Keep these details in mind, and combine the knowledge of your audience with things that determine the identity of your brand. They include logo, typography, colour scheme, icons, and photographic style. 
No doubt that a successful mix will make your company stand out from the crowd and bring uniqueness to the e-commerce market.
Final Thoughts
The e-commerce world is all about visual content. You don't have to skip an opportunity to upgrade the design of your website, advertising material, and social media images. They're tightly connected with the identity of your brand, its story, and its values. 
Minimalistic banners, colour psychology, and the knowledge of your audience may substantially influence the customer's decision to click an appropriate button and buy your product. 
Use marketing design to communicate with users.
Be unique and precise, and you won't have to make enormous efforts to sell goods anymore.