7 UI Design Tips When Developing Mobile Apps
This generation is of mobile phone users, and thus, a business that has an efficient mobile app rules the competition.
However, having a mobile app won't suffice if you don't consider focusing on the User Interface of your mobile application.
Here, we have seven useful tips that will help you enhance the UI Design while developing your businesses mobile app.
Tip #1. Not only attractive but effective!
When we hear of the word design, many artistic effects come to our sub-conscious visual part of the brain.
Somehow, having an artistic design for your mobile app is not the whole thing.
You need to make it the most beautiful, but you need to consider that it is highly efficient at the same time.
In the process of making it extremely beautiful, you may load it with high storage effects which may later cause the app's functioning to slow down.
There are many beautiful graphics available and which can be created, that impact the mobile app's functionality, making it ask for high storage space in the user's device.
A fancy looking mobile app is of no use if it does not function in the desired speed, and it will end up irritating users and them uninstalling your mobile app.
Thus, you need to add the design elements that are elegant yet does not slow down the functioning of the app.
Tip #2. Iterate. Test. Repeat.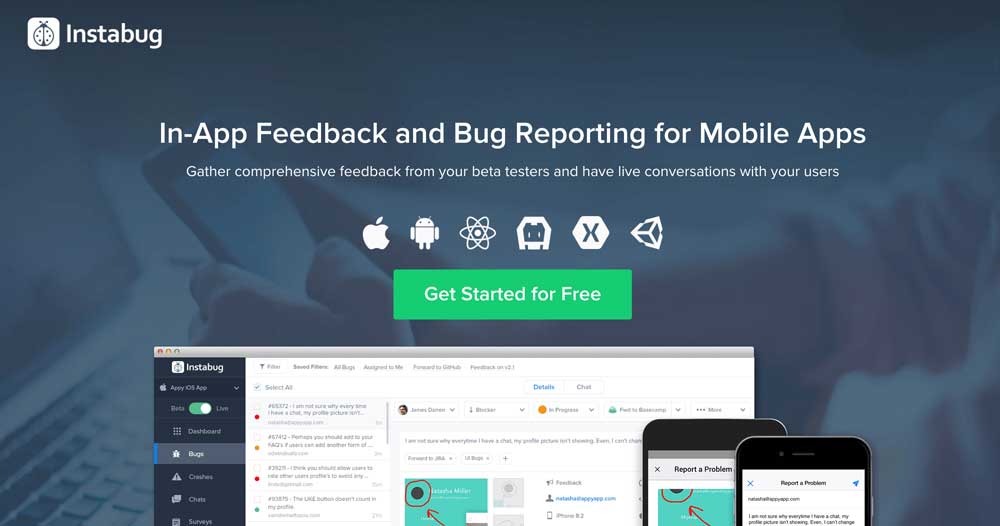 Designing is an art, and when you are designing a mobile app's User Interface, you need to have 100 artists at a time working in your brain.
However, when it comes to 100 working together, they won't agree on a single thing; thus, you need to keep making iterations till the time the design in front of you completely satisfies all the artists.
Several iterations teach you several lessons as a designer, which helps you understand which element suits where and how well can it be used.
Even though you are not keeping the same element in this particular project, you will be able to use the lessons learnt in your later projects.
You can keep up with this simple process; once you apply the design element, test it.
If it is good, iterate it to make it better and again test it and you keep on repeating this process until you achieve the best result.
Tip #3. Stylish yet simple
You are developing a mobile app for your business, so you are bound to demand one of the most stylish ones in the world.
It would be best if you had one.
Stylish with vibrant colours, fantasising images, artistic and calligraphic fonts and bold, eye-catching calls to action.
However, you need to keep one thing intact. No matter how stylish your mobile app looks like, you need to keep the functioning very basic and straightforward for the users to navigate through the app.
No one would like to roam in your app like "Alice in the Wonderland" in the real-time of today's busy life.
After all, a simple and sober thing brings in class, and it will bring you the users those are genuinely interested in dealing with your services not just there on your app's database because of its good looks.
Thus, make it the most stylish app yet keep it stupid simple for the users to navigate across and let them fall in love with your mobile app in their own way.
Tip #4. Know your Users. Test it real time.
When designing and developing a product to launch in the market, you need to highly focus on the opinions of the audience in the market.
While targeting a specific category in the market, you need to understand the choices of the audience before launching the complete end product.
You need to review the similar applications in the market and study deeply about the people's reviews on the application to get to understand the taste of the group of people you are targeting.
Also, reading the reviews, you need to use one or many of those applications once yourself as well to understand the functionalities and the accessibilities and design to understand the reviews clearly.
Even though you say that you know the market, you can't risk your businesses mobile application to fail by launching it without testing thoroughly.
As a responsible UI designer, you need to keep testing the design of your mobile app with the people in real time so that you have enough time lapse to amend and improve the design and other features.
Also, give Alpha and Beta Testing high importance and consider them as a part of your designing process.
These professional testing methods will help you pinpoint specific features which can be minute yet highly impacting on the overall performance of your mobile app.
Tip #5. Maintain the Visual Hierarchy and Uniformity in your design
While you consider adding all the fancy elements in your mobile app's design, you need to maintain certain essential aspects so that they enable the users to use your mobile application efficiently.
Making your application bulked with much text can make it boring and less interesting for the users those are non-readers.
Instead, you can make it highly appealing by approaching with a graphical interface.
However, you need to maintain the visual hierarchy for all the informative elements that you are using in your application.
All the pages and sections should be in alignment, which is not confusing for your users.
You need to prioritise all the elements of your mobile app according to the value they hold for you.
The most important element should be on the top when entering your mobile application, and then it should be in a hierarchy that enables the users to understand which step to move forward.
Along with that, you need to maintain a uniform pattern in the design of your mobile app.
With the fonts, images, style, etc. you need to make it uniform so that it is not confusing and distracting the users.
A uniform UI design will increase the number of app users as it is highly appealing yet easy to navigate around and hence, will improve the optimisation of your mobile application on the play store to get the highest number of downloads.
Tip #6. Don't miss out on the compliance and the OS guidelines
We know that we want to make our business mobile app super fancy and highly impressive; but, we cannot afford to risk its credibility.
It is imperative that you count the security aspect equally while developing and designing your mobile app.
For mobile apps, the compliance guidelines are set so that the users can easily access the required features in your mobile app and navigate through it effortlessly.
As a UI designer, you need to make sure that the information is passed on to the right user.
For that, you need to design the app in a manner that a new user in your app can see the information relevant to them and as the user's period increases with the app, they can access further information.
Rather than presenting all in the beginning, you should maintain it in parts, so you are supporting the security measures as well in the application's information.
Further, every mobile OS has a different set of guidelines that one must follow while developing and designing a mobile app related to that particular OS.
Thus, you need to study carefully and follow all the guidelines set by the OS be it any stage of development or designing of the mobile application.
Tip #7. Call your users to action and keep yourself on toes in the trends.
Every business mobile app is developed and designed to get something effective done by users.
For these, you need to understand the importance of the particular actions that the business needs the users to perform such as registering for email subscriptions, an online course, or any further thing which is related to that business category.
However, if you want them to join your course or purchase that e-book from you, you need to make call-to-action buttons very clear.
The buttons should be highly visible, not in an annoying sense, though, and they should be familiar to understand for the user.
Further, when you are dealing with the audience through a mobile app, you are dealing through a technology that is highly evolving.
Every day, mobile technology comes with a new trend or update.
Hence, you need to keep reading about the upcoming and ongoing trends in the market and make the study reflect in your mobile app as well.
Sway it all in Style
Designing the UI of a business mobile app is a unique type of artistic task in itself.
The tips mentioned above are targeting your app's graphics, style, fonts, call-to-actions, security, accessibility and visual appeal. Also, stay with trends and test it real time.
Hence, don't forget to apply these tips while designing one in your new project.
Author Bio: Nirav Shastri is a Sr. Digital Marketing Strategist at Space-O Technologies, the Mobile app development and Web development company. He has 7+ years of experience in the Information Technology industry that inspires him to share his knowledge through articles. Nirav also works with a team of experienced creative digital strategists to generate unique and data-driven campaigns. He spends his time reading about new technology and watches motivational videos.