12-Step Content Marketing Strategy for Designers
Designers are in huge demand, and the need for impressive and engaging graphics is only going to increase.
So, there's no better time than today to launch your design business and use content marketing strategies to ensure long-term growth.
From print, digital media, and web design to promotional items and corporate branding, you'll find graphical elements in almost every business.
Graphics are the soul of your content and are a fundamental part of all marketing campaigns and branding endeavours.
49% of SMB owners agree that graphic design is crucial for the success of their business.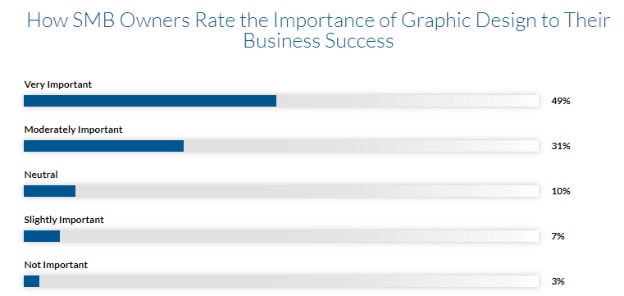 A survey found that 59% of people prefer a beautifully designed website, and 94% don't trust an outdated website with poor design.
So, it's imperative to up your web design game to retain website visitors and increase conversion chances.
That's why 18% of small businesses are willing to pay up to $1,000 to get a professionally designed logo, whereas 67% of small businesses are willing to pay up to $500 for a logo.
The bottom line is‒businesses need graphic designers, like you, to thrive!
You can win over the market and attract high-ticket clients by using this 12-step content marketing strategy for designers.
Companies have seen their conversions go up by 30% to 40% and their annual traffic by 20% through consistent content marketing efforts.
Whether you're a freelancer or a design agency, you can use the following steps to increase your traffic and attract your ideal customers.
Step 1. Choose Your Niche
Before you start your content marketing efforts, you need to be clear about your favourite niche.
The type of content you create, your portfolio, and your networking depend on the niche you choose.
You may feel it counterintuitive to limit yourself and your clientele. However, the key to attracting high-end work is to specialise in one or two niches.
By sticking to a market subset, you can become a big fish noticeable by the big brands in your pool.
Niching down allows you to focus your energy and resources on the topics you enjoy working on and the people you want to work with.
Select a niche according to your taste, style preferences, and personality. That's because some industries have their style trends, and you can excel in those industries only if you feel comfortable with that style.
Designing is a creative field, and you can't force creativity.
You can further narrow down your niche by understanding the clients and workflow that suits you. For example, you may prefer the fashion industry and then be inclined toward kids' brands.
Some of the most profitable niches for designers to offer their services are:
Restaurants and delivery services
eSports and streaming
Banking and investments
Gaming
Fashion
Agriculture
Step 2. Create an Online Portfolio
To be a successful graphic designer and earn a good amount of revenue, you need to market your skills.
A brag-worthy portfolio is the basis of any marketing strategy for a designer. In addition, a nicely structured portfolio will help you demonstrate your skills to potential clients. 
Make sure your portfolio reflects your niche, industry, style, and personality. When a potential customer lands on your portfolio, it should tick all the boxes for your ideal customer.
You can create your portfolio on your self-hosted website, like Lotta Nieminen and Mike Kus.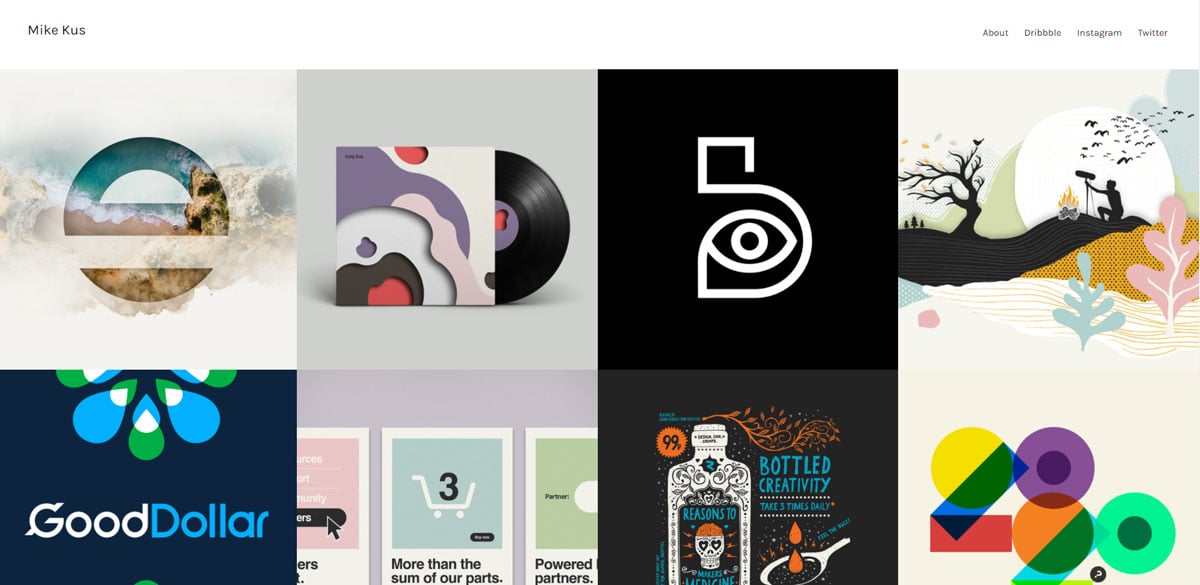 Or, you can host your portfolio on third-party sites like Behance, Dribbble, Adobe Portfolio, Cargo, Crevado, etc.
Step 3. Create A Search Optimised Business Website
Google owns 75% of the overall search market. When you wish to rank in Google's search results, you will need an SEO-optimized business website.
A fully optimised website has more chances of appearing in search results for relevant terms. And, if you brand your content the right way, you will get more traffic and increase your website's ability to convert visitors into customers.
Therefore, it pays to invest your time and money in the on-page SEO to get your portfolio more publicity via search engines.
Optimise image file names, alt tags, titles, and descriptions to make your images user and search engine-friendly.
Step 4. Highlight Client Reviews and Testimonials
In the world of business, reputation is everything.
Ask yourself. Which company would you prefer, the one with zero reviews or the one with thousands of positive testimonials? Bingo!
That's why you should always highlight your client reviews and testimonials where they're visible to the visitors and potential clients. Then, let the testimonials flex on your behalf. 
About 72% of consumers report that positive testimonials and reviews make them trust a brand more, while 88% trust online reviews as personal recommendations.
Moreover, 9 out of 10 people trust a customer's words more than the website or ad copy. So much so that people are willing to pay 31% more to someone with good customer testimonials.
Step 5. Build Backlinks To Your Portfolio/Website
Once your portfolio is ready, build backlinks to signal Google that other resources find your portfolio valuable enough to link to it.
As your portfolio will earn additional backlinks, Google will conclude that your portfolio has valuable content and is worth ranking on its SERPs.
A sound backlink profile can improve your website's domain authority and rank it higher for targeted keywords.
Tips, guides, art collections, tools, and tutorials are content types to attract links.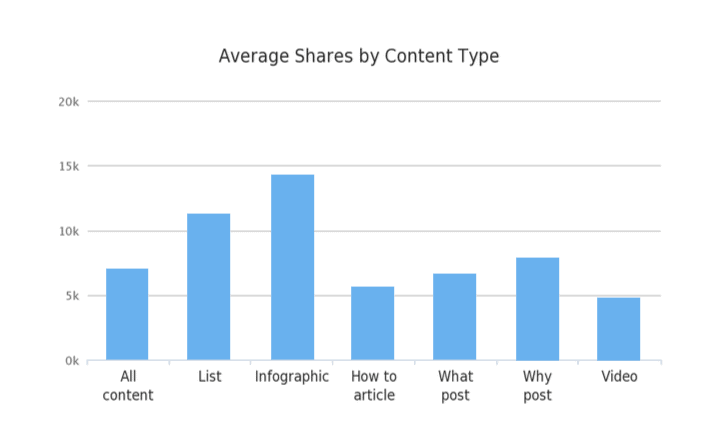 Since you're a graphic designer, you're at a particular advantage.
Visual content, especially infographics, is the most popular link magnet. You will also need to do outreach for link-building to improve your ranking and visibility.
Step 6. Showcase Your Designs on Social Media
Social media tools help you create the hype you need to become visible. For example, Pinterest and Instagram offer graphic designers unique ways to showcase their designs.
With 1.074 billion Instagram users worldwide, it can help you foster client engagement and get more business opportunities.
Try using the IGTV feature and post videos showcasing your work in progress to tap into your visitors' pulse.
One of the best examples is Jon Contino (@joncontino), a self-dubbed alphastructaesthetitologist who works as a branding consultant, artist, illustrator, and apparel designer.
Step 7: Take Part in Contests
Taking part in design contests is an excellent way to jumpstart your design career. They offer you an unmatched opportunity to work on a live brief.
Don't have shareworthy portfolio pieces; a contest gives you the right inspiration and incentive to create one.
Whether you win or lose, participation in contests can earn you recognition, connect you with potential clients, and help you understand your strengths and weaknesses too.
Following are some prestigious contests that you should take part in:
Australian Graphic Design Association (AGDA) Best Design Awards
Type Directors Club (TDC) Typeface Design Competition
These design competitions can be an excellent source of motivation for you and your team.
You can use them as a team builder in your organisation. Besides, if you win, you can earn more prestige and bragging rights, translating to more clients.
Step 8. Build Relationships With Design Influencers
According to Instagram, 87% of people report that an influencer has driven them to buy something from someone. Hence, a single like, share, or retweet can knock your reach out of the park!
If your work is worth it and you spend time and consistent effort in nurturing a relationship with influencers, it will prove well worth the time.
However, it's essential to identify the right influencers before trying to build a relationship with them.
Don't know where to start? Following are some of the best design influencers that you can follow on Instagram:
Inkbot Design (@inkbotdesignlogos)
Timothy Goodman (@timothygoodman)
Luke Choice (@velvetspectrum)
Lauren Hom (@homsweethom)
Pavlov Visuals (@pavlovvisuals)
Dschwen LLC. (@dschwen).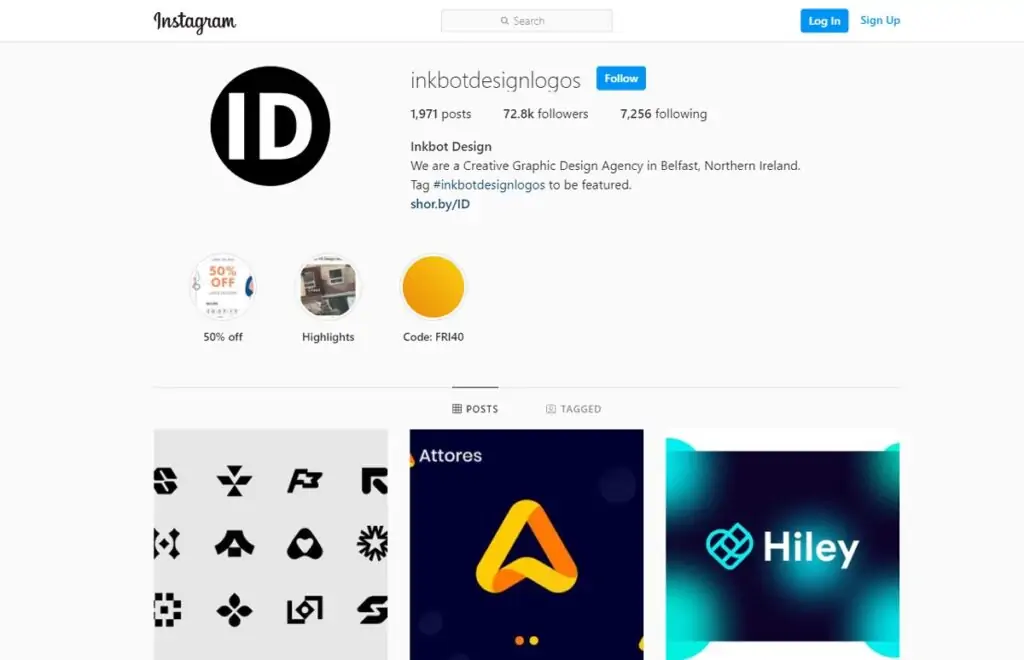 Step 9. Guest Appear in Podcasts
Being a visual content creator, you might feel inclined to ignore podcasts in your marketing endeavours. You might wonder:
Do podcasts matter for designers?
Do people even listen to them?
They do! Podcasts are one of the best ways to market yourself because 1 in every 5 Americans prefers to listen to content on the go rather than reading it.
Moreover, podcast listeners are youthful, affluent, and informed‒the perfect demographics for budding entrepreneurs.
You can guest appear on relevant podcasts like The Reflex Blue Show or Resourceful Designer to increase your brand awareness, establish yourself as a thought leader, and drive more traffic to your business website or portfolio.
You can even start your own podcasts like Oladimeji Ajegbile of The Simple Creative or Debbie Millman of the Design Matters.
Step 10. Offer Freebies
Everyone loves free stuff!
Offering free tools and DIY templates to your readers increases the interaction's value and make your customers feel optimistic about your business.
When you enable them to create their designs, you establish your image as a generous community leader.
Freebies are also great for lead generation. Your audience can download them in exchange for their email or contact information.
Now you have a golden chance to woo them over time and bring them back to your website for various deals, events, and other incentives.
However, remember that freebies are everywhere, so you need to get creative and come up with something truly unique to stand out.
For example, designer Vlad Cristea designed high-quality vectors of wood and metal textures for free.
Similarly, Tony Thomas, a British designer, made a set of noise and grit seamless textures for Medialoot.
These textures are free to download for commercial and personal projects and apply subtle grit and noise to the designs.
Some designers create new fonts and offer them for free to get attention and make their mark in the design world. For example:
Step 11. Create Short How-To Tutorials
How-to tutorials are a designer's not-so-secret marketing tool.
Everyone is fascinated by designs, and many people try to make their designs now and then. As a result, tutorial videos sell like hot cakes on Youtube.
Video tutorials get shared on social media around 40 times more compared to other content types.
People prefer video tutorials to walk them through the steps required to replicate a design, use a tool or software, utilise a freebie, or master a technique.
You can even create a few introductory courses and provide them for free to expand expanding your reach.
You can get inspiration from the following graphic designers who create excellent tutorials.
Step 12. Be Consistent
According to McKinsey & Company, consistency is super powerful in building relationships with your audience.
To be consistent means to stay on brand, post only relevant content, and post often.
The posting frequency depends on the target market, the size of a company, and its goals. However, it's good to show up for your audience at least 2-3 times a week on specified days.
After studying the content marketing strategies of over 13,000 companies, Hubspot concluded that businesses that posted 16 times per month experienced 3.5 times more traffic than businesses that posted just once a week.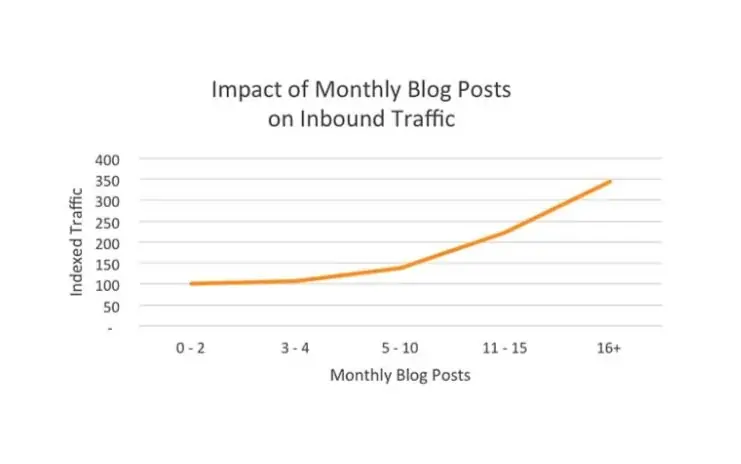 If you're looking for ways to attract high-ticket clients to your business, you need a foolproof content marketing strategy.
So keep your business goals in mind and follow these 12 steps to create a profitable content marketing strategy for your design business.
This strategy will help you receive consistent traffic, generate long-term visibility for your business, and establish yourself as an authority in your niche.