Brand Identity in the Cannabis Industry. What Should You Know?
The past few years have been deciding for the world of the cannabis industry, mostly because of all of the changed regulations about cannabis in many countries. 
Some of them legalised cannabis completely, while others softened the regulations when it comes to cannabis usage. 
With these new regulations, the industry started to boom, and we can often come in touch with marketing about cannabis products. 
In 2018, the cannabis industry was one of the most talked-about sectors in the world, with Canada being somewhere in the middle of the conversation. 
The marijuana industry is still in its infant phase, meaning that we will see more and more of it in the future years. 
However, for now, the changes that are happening are groundbreaking for the market. 
So far, seven states across the U.S have allowed using marijuana for recreational purposes, while 22 states allowed using medical marijuana. 
Even though on the federal level, cannabis is still illegal, many companies are looking to get into business in this area. 
So, if you are interested in how to brand your cannabis products whether they are oils, pills, natural detox, or else, you need to know some things to be successful in this industry blooming on its infancy level. 
1 – Establish Brand Value and Protect it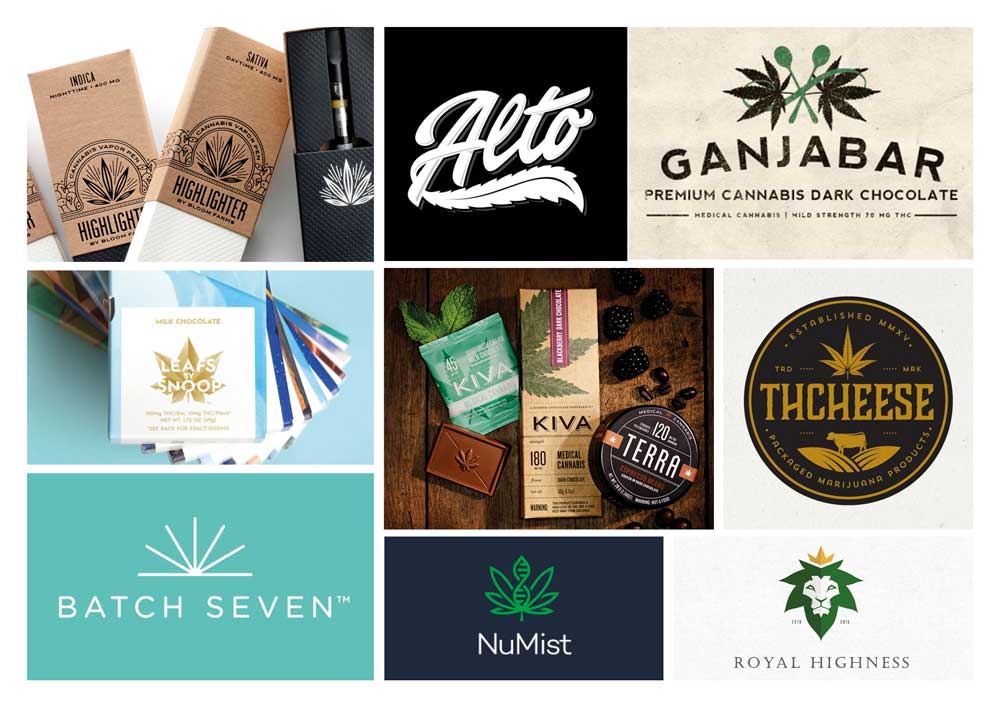 If you are going to start building a brand, you might as well do it the proper way. 
Brands are of extreme importance; they can be the most valuable asset in your company, and you need to keep that in mind. 
Prioritising cannabis branding might be the difference between failure and success. 
Some of the biggest and most valuable brands nowadays were nothing 20 years ago. 
Some didn't even exist at that point like Google. But today, Google's worth is more than $156 billion. 
Any brand can have a similar story, and in this day and age, it can happen even faster. 
If you are defining your brand, make sure that you not only identify its value, but you take all the steps necessary to protect that value. 
You can even make mistakes that will let others in the market, and your brand will be exploited. 
How you can do this in practice is to create brand identity guidelines that will be clearly stated to all of your employees, partners, the public, etc. 
The most important part here is consistency. You have to have a distinct brand identity, and you have to consistently repeat it to everybody that comes in touch with your brand. 
2 – Brand Identity Guidelines 
As previously mentioned, brand identity guidelines are essential. Using a brand identity guideline can help grasp the essence of a company and detailed instructions of it. 
It is vital that you present your brand uniform and consistent to your customers over and over again. 
So, it's not enough to know what your brand means to you, but you have to find a way to depict that to every single person that comes in contact with your products. 
Repetition on as many different channels as possible will make people understand the concept, the look, and the strategy of the company. 
Here goes everything from visual looks to the tone of the whole company. 
Creating the guidelines means figuring out every little detail of your company and thinking about how people will associate with it. 
The brand guidelines should state the voice, image, and personality of your company. This should be broadcasted to both your employees and partners and customers. 
3 – Brand Identity Toolkit 
This document is a useful brand identity guideline toolkit. It is a document with which you can keep the consistency in presenting your brand to the customers. 
If you define this document well, you can reach different groups of people that need your products. 
More specifically, this document should include things like:
– Mission, vision, values 
– The essence of the brand 
– Brand messaging 
– Tone of voice
– Strategy
– Brand communications
– Brand manifesto or back story
– Visual assets 
If you want to do an excellent job at creating the toolkit, you need to know your company and have defined all of the things it stands for. 
Get some inspiration by talking to all the people included in the company and their perceptions of the brand. 
Together, try to define the core values. After this, you still have plenty of things to think about. 
Logos, sub-branding, marketing, small details like fonts and typography, colours, illustrations, and more. 
Every single one of these things will together leave an imprint in the eyes of the consumers.
4 – Think about the logo
A considerable part of the brand identity is the logo design that will represent your brand. 
Imagine if you went out there and saw three different versions of the Coca Cola logo. 
You'd be confused, and probably wouldn't know that those were all under the same brand. 
Make sure that you have one, unique logo design that you advocate for along with your brand. 
Many of the cannabis logo firms look very familiar with each other, featuring a five or seven leaf cannabis leaf in green shades. 
And there is no debate that this will identify the type of brand you are and that it will be clear to people what you're offering. 
However, since most of the brands do look like that, your brand will just get lost among all the others. 
You can still use a leaf and make your logo look identifiable but unique! 
Do not go for the same look as everybody else. Some good examples of great logos are Tokyo Smoke, HASHED, Cannadis, Bloom Farms, and many more. 
These logos stand out in the industry; they are modern and make an impression.
5 – Establish your brand in the marketplace
After identifying your brand and coming up with brand identity guidelines, you have to think about presenting it to the public. 
You have to be aware of your consumers and how they will look at your brand. 
When it comes to the cannabis industry, this can be particularly hard to achieve. 
There are many misconceptions about cannabis and cannabis products, and it can be challenging for you to present or market your products to the public. 
Since cannabis isn't legal everywhere, and it's illegal by federal law, it is prohibited from promotions very often. 
An excellent example of this is that great promoting platforms like Google and Facebook prohibit advertising products or services that are a part of the cannabis industry. 
This is why you won't have the usual channels as you would selling something different. 
This means that you need to think about how to penetrate the marketplace and how to promote your products within the restrictions. 
There are still some ways that you can introduce your brand to people such as websites and publications that belong to the industry, trade shows and events of the industry, social media pages, etc.
6 – Add maximum visibility to the point of sale
Since we mentioned the difficulties that businesses in the cannabis industry have when it comes to promoting and marketing their products, this tip is very logical. 
You should use the point of sale as the most significant opportunity to reach out to your customers. 
Since both you and your customers have something you can offer to each other (they need a good product, and you need to sell your product), all you're left to do is capture their attention! 
One of the things that you need to do to make sure that your product stands out other than the excellent branding and logo is to have a product packaging that will make the product stand out among the other similar products. 
However, this won't be enough. 
You have to have clear points of attention-grabbing to "lure in" the customers, such as unique visual cues. 
These specific details can also distinguish your brand from others and increase brand loyalty. 
Please pay attention to the whole point of sale, not only the product itself. Making the entire picking and buying experience easy and pleasant for the customers is crucial. 
All in all, even though right now, it might be a bit more difficult to promote your brand, having a well-defined brand identity can be very helpful in spreading the word on your products. 
Don't forget to research the competition and see what you can do to differentiate your brand from theirs, but also make sure to keep in touch with the progress of the industry. 
If you are interested, you can take a look at the top brands at this year's Hall of Flowers, which is a cannabis tradeshow close to San Francisco.
Author Bio: Mary Walton is a professional editor, content strategist and a part of NCSM team. Apart from writing, Mary is passionate about hiking and gaming. Feel free to contact her via Facebook.