Top 10 Best YouTube Channels for Designers
There are always three responses to a piece of graphic design: Yes, No, or Wow.
Graphic Design is all about creating attractive and 'Wow' visual content that engages the audience.
You cannot win the hearts of your customers if your graphic designs are just ordinary or boring.
And high-quality graphics is undoubtedly not something that people learn on their own.
To become a professional designer, you need some support or guidance.
Whether you are a beginner in design or an expert, what keeps you moving forward is innovation and continuous learning.
While reading is the easiest way to acquire information quickly, video content has higher retention.
Probably YouTube is the first video platform that comes to your mind. YouTube connects you with thousands of tutorials, interviews, reviews, and vlogs that experts or enthusiasts upload to their channels. – Tubik Studio
People naturally learn more from visuals as compared to boring texts.
YouTube channels serve as a great source of information to help you acquire new skills and practising them.
This is why these channels are getting colossal popularity, among people of all ages.
YouTube is full of excellent graphic designers who are not only doing their incredible work with their artistic minds but also inspiring learners to brush up their skills.
YouTube has a wealth of information to teach people on any discipline, and the principles of design are not different.
With thousands of expert video tutorials available, YouTube serves as a one-stop solution for you to learn something new.
However, with the increasing number of these YouTube channels for designers, one can't settle on one source to start learning.
These are the best YouTube channels for designers that will ultimately help you in boosting your graphic design skills.
Let's get started.
Talking about the top YouTube channel for polishing graphic designing skills, no one can deny the importance of Adobe Creative Cloud.
With approximately 200k followers, this industry-leading YouTube channel is filled with many videos that are indeed worth watching.
What makes the rank of this channel high among the top YouTube Graphic design channels is the value of the content they publish.
This channel is all about keeping its viewers updated and engaged in the software and the industry.
The fantastic thing about Adobe Creative Cloud YouTube channel is that they invite the industry experts and artists to perform live and interact with the viewers in real-time.
This channel is for you to get everything you need to know about UX and graphics.
The channel is great for all beginners and fresh designers who are seeking to learn more about graphic design.
Who does not know the name of Motion Graphics which is the backbone of every kind of multimedia project?
Mt. Mograph is a YouTube Channel created three years ago for all the graphic designers, enthusiastic about moving graphics.
With around 215k subscribers, it contains a lot of valuable tutorials that will make you a moving graphic expert.
Starting from the basic level to going about creating geometric motion, 3D animation, animals, and much more, you will benefit heavily in motion graphics by learning from this channel.
The creator of this YouTube channel is Nathaniel Dodson, who is a designer, a celebrity style photographer and a serial entrepreneur since the age of 12.
He is currently focusing on creating valuable content for entrepreneurs and designers.
In his video library, there are many video tutorials for Adobe programs like Photoshop, Premiere Pro, Illustrator, Audition, and Xd.
At the age of thirteen, he planned to start a new business each year.
As he wanted to start his business online, he began researching website designs and website builders.
And that's the time he discovered photoshop and started working on it.
Tutvid is one of the best YouTube channels for designers who want to acquire tips and tricks of Adobe Photoshop or Illustrator regardless of their learning level.
This channel has so many tutorials, bound to teach you a lot of practical approaches to learning how to create the best user experience.
It will surely worth to take a quick look at it and see how it will be beneficial in boosting your skills.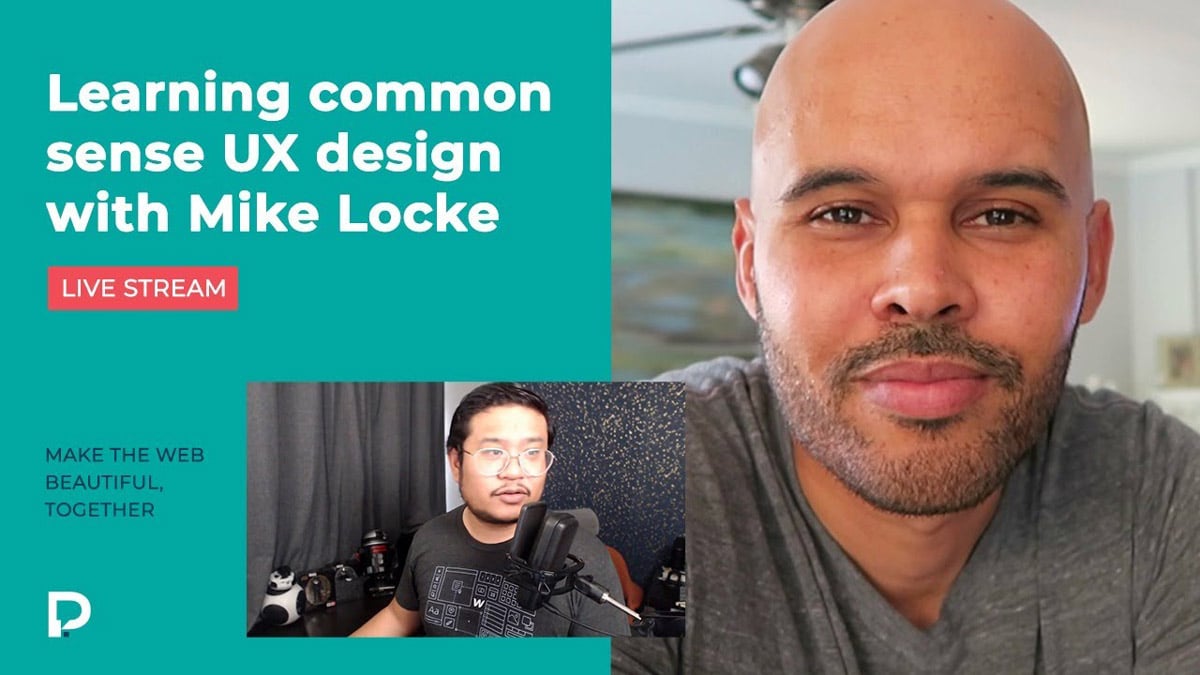 Learn from Mike Locke, an industry leader with more than eighteen years of experience in Graphic Design.
You will learn the ways to nurture your Visual UI Design skills.
Mike is well-known for his non-robotic style of teaching, and down to earth nature that you will not usually see in other online programmers.
Mike first created a website design in 1995.
According to him, "you don't necessarily need a degree to get started with web design".
On this channel, there is a wealth of information on UI and UX that is worth to watch for your career growth.
Mike talks to his audience in a very friendly manner, which also lets you enjoy your learning.
No matter where you stand in your graphic design journey, this channel is worth checking out.
Go for 'Made by Mighty', if you want to learn Photoshop and Illustrator.
In this channel, you will get all videos about applying innovative effects like animations and powder blast text to make the images pleasant.
Made by Mighty does not have too many videos as other channels, but you can learn the effects of this channel to get the exact artistic you are seeking to learn for.
Here you can find his After effects works, tutorials in areas such as Graphic design, filmmaking, VFX, motion design and others. – FeedSpot
This channel is focused on graphic design tutorials and informational resources for beginners as well as senior designers.
As their name suggests, 'The Simple Designers' keeps everything simple.
While watching their videos, you will not hear any human voice.
However, with a piece of beat-heavy background music, you will watch the turning of basic shapes amazingly into cute 2D images in Adobe Illustrator.
Their tutorials are always precise and up to a point.
So, follow this channel if you want to create images like beach scenes, calendar icons, and medical icons.
Run by a qualified Adobe Design Expert, Martin Perhiniak, this channel is all about teaching the technical knowledge of graphic design.
It includes the compositional techniques of design, its principles, and the hands-on designing experience.
He designs real-world examples and walks you through the creative process step by step. – Flywheel
Martin Perhiniak is a graphic designer based in the UK, provides insights and instructions about designing via text at the corner of the screen.
The channel covers a specific design technique in each tutorial.
While learning from 'Yes, I'm a Designer', you will get benefited from working with Photoshop updates, product reviews, InDesign, and basic Photoshop lessons.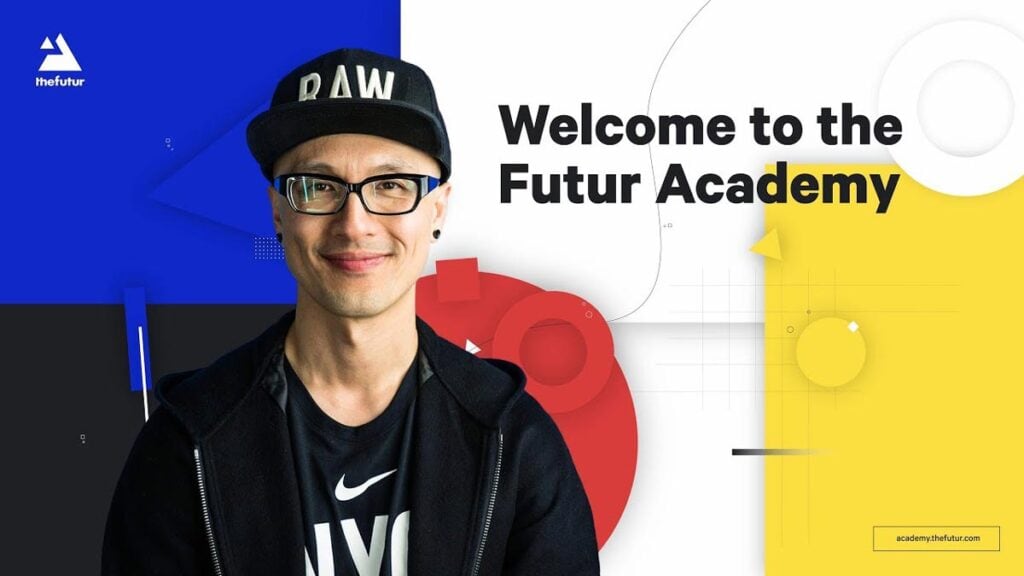 The Futur isn't one person, but a group of guys based in Santa Monica, California who make videos on a variety of entrepreneurship and lifestyle topics, covering everything from how to supercharge your personal brand to duplicating likes and comments on Facebook ads to really determining what you're good at. – 99 Designs
It's a magnificent channel as Chris speaks about the symmetry of logics and answer the essential questions about the graphic industry.
Furthermore, this channel also focuses on providing information to entrepreneurs.
Either you want to get design education, branding information and the business for graphics design, The Futur is what you need to follow to become an expert Graphic Designer.
Design is something that no business can live without.
And here TastyTuts is created to encourage the beginners and growing minds in graphic design.
It delivers information mostly about visual communications and its significance in the business industry.
They provide informative content about graphic design, universities, jobs, industry, and careers, etc.
Follow the channel to clear all doubts and confusion relating to graphic designing and its future.
The goal of their channel is to teach you what you need to know about being in the design industry, whether you are a student or starting your career as a traditional graphic designer or going into tech as a UI/UX designer. – Flywheel
It's worthy enough for all those seeking to understand graphics elaborately.
Will Paterson is a popular logo designer, and UK design YouTube channel creator focused on brand identity, logo designs and adobe illustrator.
His channel is all about creating and evaluating logos.
Will Paterson's not just a critic, he's a graphic designer who does product reviews and provides valuable logo design tips that you can use to improve your own logo design skills. – 99 Designs
This channel is worth to watch if you want to learn the guidelines for creating unique logos, calligraphy, hand lettering, and other brand logo details.
Get started with this channel to boost your graphic designing skills significantly.
Will Paterson has a big audience on YouTube and Instagram, where he shares calligraphy skills and logo design principles.
The name of Will Paterson did not need any introduction and ranked among the best graphic designers.
Will Paterson went to college to acquire business administration, but right after two years in college, he started analysing professional perspectives and realised that he didn't like to write reports.
However, he wanted to do something creative.
Will started working with Photoshop, and he is passionate and enthusiastic about graphic design.
What are the best YouTube channels for designers?
A graphic designer should never stop evolving and improving to remain competitive.
And indeed, graphic design is a never-ending game of invention and discovery.
There will always be some new challenges in design to overcome.
And you must continuously learn and keep updated with them.
As mentioned in the blog, there are thousands of channels on YouTube dedicated to teaching graphic design.
It's time to bookmark this blog and follow the one that best fits your needs.
When you're looking for inspiration, trying to brush up your design skills or you want advice on building your business from someone who's been there, done that and came back to talk about it, YouTube's got what you need. – 99 Designs
We promise you will get inspired by these channels and indeed learn new skills to stay ahead on the graphics game.
You can also hire a graphic designer online to help you with the branding.
Author Bio: Waqar Ahmed is an extraordinary Inbound Marketer and an excellent addition to Cubix. His passion for his work and unmatched dedication is the talk of the town. Waqar knows search engine optimisation inside out and follows a result-driven approach.