What Is A Service Design Agency And How Can It Help Your Business?
Millions of companies and organisations have been operating over the years, and alongside them, countless competitors are present in each respective industry. 
That's why whatever sector you're in, it's essential to make your services more pleasing and less irritating to your customers. 
In doing so, your business will be able to retain customers, operate effectively, and continue to grow. 
This is where the concept of a service design comes to the rescue.
So, keep reading this article if you want to learn about a service design agency and how it can help your business. 
What Is A Service Design?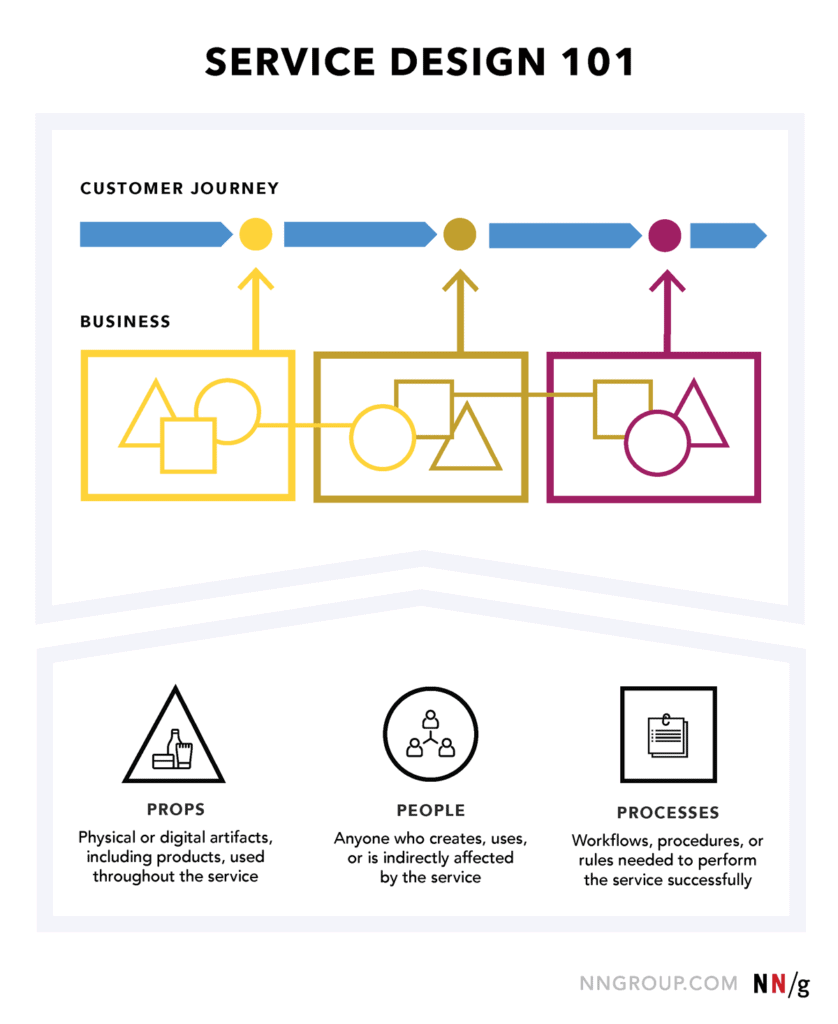 Before getting to know what a service design agency is, it's essential to understand what a service design is all about. 
A service design primarily refers to a process whereby designers can make practical solutions and optimal experiences for all customers and any service providers involved. 
But, if you want to understand better what this business concept is all about, then, you need to know its different characteristics:
Human-centred – For a service design to work effectively, consider all the experiences affected by the service. 
Collaborative – The stakeholders should be engaged in the entire service design process actively. 
Evidencing – It's essential to make the experiences more tangible for the customers and users to understand the businesses and trust the brand. 
What Is A Service Design Agency?
Typically, a service design can be a complicated process if you have no idea how to execute its fundamentals. 
Unless you're a professional designer, you need a service design agency's assistance for its effective implementation. 
A service design agency primarily refers to a business or company dedicated to planning, creating, and handling your service design efforts.
This can significantly and positively affect customers and service providers' behaviours to achieve favourable results. 
It can help your business make a shift from a product-focused strategy to a people-focused approach. 
The agency's ultimate goal is to create a significant impact on your customers' experiences. 
Moreover, when you hire an agency that specialises in service design in Melbourne or wherever you may be, below are some ways how it can help your business from the get-go:
1 – Create A Clear Service Design Process
By working with a reliable service design agency, you're able to form a clear and straightforward process for your business. 
They can help you determine whether all parties involved, including the stakeholders, customers, and employees, share the same vision as you are. 
Once you're done with this, you can now proceed with creating and implementing a business design that's intended to address your customers' pain points and ensure utmost customer satisfaction. 
To do this, the agency can help you map out your customers' journey. 
For example, they can help you determine how you're going to engage with your customers and how you're going to make them part of your success. 
All these things are necessary to create a great service design process and build a strong connection with your customers. 
2 – Form A Unique Value Proposition For Your Business
If you want your services to be customer-focused, it's crucial to create a unique value proposition that can help your customers see why you and your services are extraordinary. 
This is how hiring a design agency becomes beneficial. 
When you hire an agency for your business, you can quickly identify how your customers' behaviours impact your company in several ways. 
For instance, they can help you do the following:
Determine the pain points that your business and customers are facing. 
Assess and understand customer insights to know what they exactly need from your services. 
Incorporate all the insights and figure out the main problems the majority of your customers are facing. 
Organise workshops and involve your employees in collecting ideas that can help create new customer-focused value propositions. 
Develop branding strategies that can help get your services noticed by your customers. 
3 – Employ Clear Communication With Your Customers 
When it comes to boosting customer retention using service design, your business should have clear communication with your customers. 
This means you should implement some communication practices to help make sure your customers feel safe and comfortable with your services. 
Fortunately, a service design agency can be of great assistance by doing the following:
They can help your business gain clarity by coming up with the right questions to communicate better and understand your customers' situation and address their needs. 
They can help you develop methods and strategies that allow you to create a unique connection with your customers. When communication channels are open, they feel more heard and appreciated. 
They can also recommend some communication practices that make it easy for you to accept their feedback and suggestions about certain things. This has something to do with your business being able to cope with your customers' changing needs. The more you become more open and communicative about their feedback, the more you can increase your customer retention chances. 
Conclusion
In building your business empire, make sure that your growth is continuous. 
If you feel like your company performance is not improving and your customers are going away, don't hesitate to ask for help, because service design agencies will do what's best. 
Luckily, with the information mentioned above, you can be sure of how a service design agency can help you retain your customers, make them happy, and allow your business to succeed.