SEO or PPC: Which is Better for Your Business?
As more businesses use social media marketing, many ask themselves, "Should I use SEO or PPC?"
You're probably familiar with search engine optimisation (SEO), the practice of creating pages on your website that get ranked higher in search engine results pages.
However, there's a competitor you may not be aware of: pay-per-click (PPC). So, what's the difference between SEO and PPC, and which is better for your business?
As search engine marketing and pay-per-click advertising continue to dominate the media, many small businesses still struggle with which strategy they should pursue to promote their brand and attract more customers.
What is Search Engine Optimisation?
Search Engine Optimisation (SEO) is optimising a web page's content and HTML code to appear high in the search results when someone searches for information using the Google, Yahoo! or Bing search engines.
SEO aims to ensure your website is found on search engines when someone searches for products or services you offer. This improves your company's visibility and attracts potential customers to your website.
How does SEO work?
SEO involves various techniques designed to improve the visibility of a website. The most important aspect of SEO is 'keywords'. Keywords are phrases people type into a search engine when looking for something online. For example, if you want to find information on the new Samsung smartphone, you might type 'Samsung Galaxy S3' into a search engine.
In this case, the keywords are 'Samsung Galaxy S3'. When someone searches for your product or service using these keywords, they are directed to your website via an algorithm developed by Google. The algorithm ranks websites based on the number of times people use the keywords. So, the higher your website is ranked in the search results, the more likely it is to be found.
Keywords are critical. If your website isn't ranked highly in the search results, your business may miss out on many potential customers. This can seriously impact your business, so spending time thinking about how you can rank highly in search results is essential.
There are two ways to achieve this. One is to include your keywords as often as possible within your text. The other is to provide unique, quality content, which includes keywords.
Quality content
A website must have original, high-quality content tailored to customers' needs. This means your website should contain relevant information for your potential customers. Creating content with many keywords is easy, but engaging, insightful, and valuable information is more challenging. A website's content should include:
product descriptions, including images, specs, and features
videos
FAQ's
blogs
maps
SEO factors
Once you have written the content, you can do several things to increase your chances of appearing high in the search results. These are known as SEO factors.
There are three areas to consider when optimising a site for search engines: On-page factors, Off-page factors, and the combination of both on and off-page factors.
On-page Factors: On-page factors are factors that are part of the actual web page itself, such as content, keywords, HTML code, etc.
Off-Page Factors: Off-page factors are those outside the web page but still affect its rankings in the search engines. Examples of these factors include links pointing back to your site, social media shares, and the other websites that link back to you.
Combination of both On and Off-Page Factors: The combination of both on and off-page factors is the most critical factor in determining a website's rank in the search engines. This is where SEO specialists shine and can give your company a competitive edge.
What is Pay Per Click Advertising?
Pay-per-click advertising aims to generate traffic to your website to get the maximum return from your advertising budget. The problem is that most internet users find it frustrating and tedious to navigate through numerous websites and pages. Pay per click is a cost-effective solution to this problem.
To do this you need to find out exactly what keywords are being used by your potential customers and how much each keyword costs.
Pay per click is a good way of gaining traffic but is expensive. The good news is that there are many companies which offer pay-per-click programs. Once you've decided on a program, you can choose the keywords you want to target and start writing articles.
How Do They Work Together?
Before answering this question, I would like to clarify one point; these two marketing techniques are not mutually exclusive. They complement each other very well.
I think doing SEO and PPC together is possible, but it requires a lot of skill and time.
There is no doubt that the internet is a fantastic resource for businesses. Still, the amount of traffic it brings in depends on many factors, including the quality and quantity of the website. Search engine optimisation is one of the best ways to improve your website's performance and increase the traffic it attracts. This involves taking advantage of the various tools and techniques you can use to ensure your website appears on top of the search results rather than using paid ads.
When you use PPC, you are paying for advertising, and your ad will appear on the search results page at the bottom, but you will not be able to control where your ad is placed on the page. However, you can bid on the keywords relevant to your business to appear on the first page of the search results or even on the second or third page.
If you are unsure about using PPC, the good news is that you do not need to spend much money to get started. Some of the smaller websites will charge you nothing, and some will charge you a monthly fee.
Paid ads do not cost much, and there are no hidden costs, so it is worth trying them out. If you decide to go ahead with it, you will be able to see how your website does over time. You may find that your ads bring in more visitors than you had expected, encouraging you to continue advertising.
You can also use a combination of PPC and SEO if you struggle to get the desired results. So, for example, you might bid on a keyword but include the phrase "SEO friendly" at the end. When someone searches for this combination of words, you will appear at the top of the search results and on the organic search results.
The idea here is that you will appear more often on the search results page, which will help boost the number of visitors to your website.
Is SEO Worth It?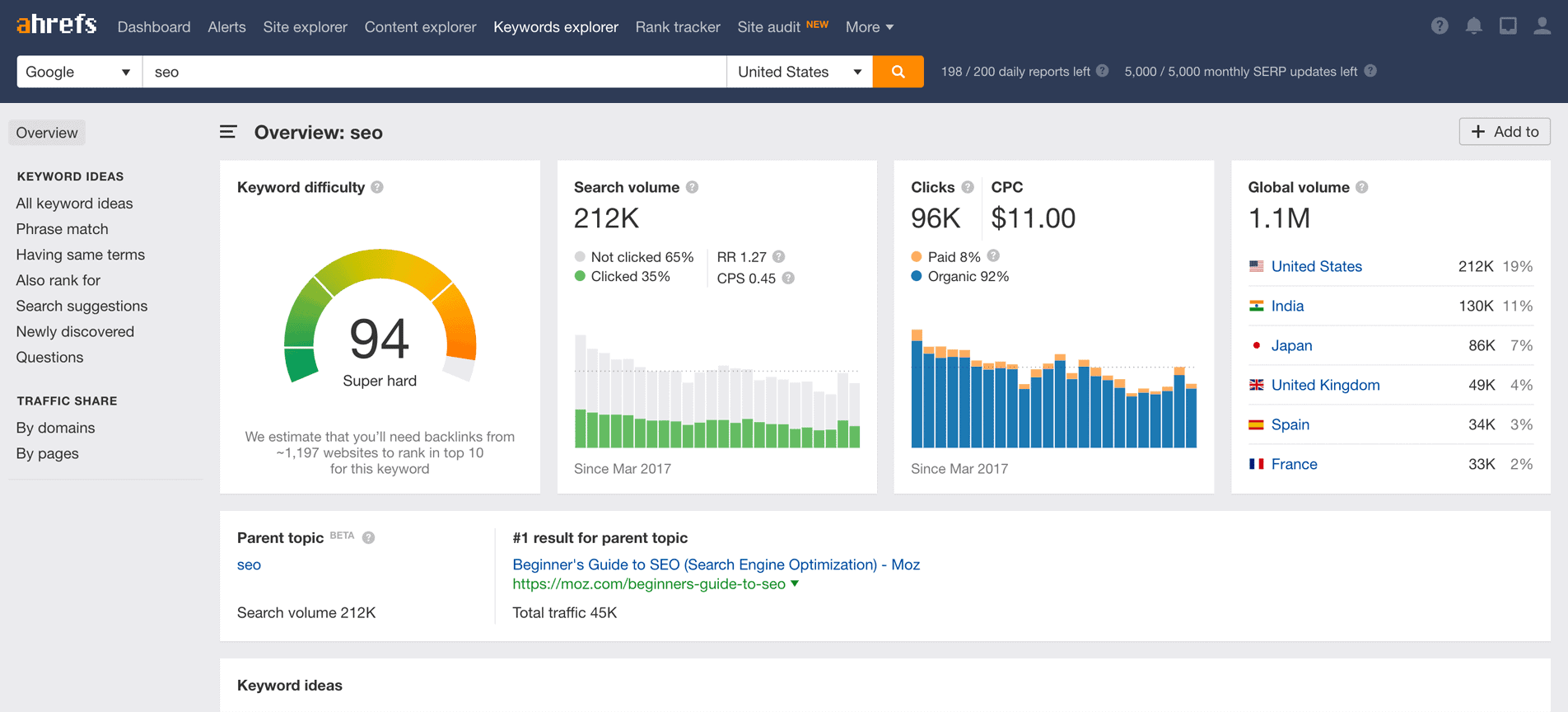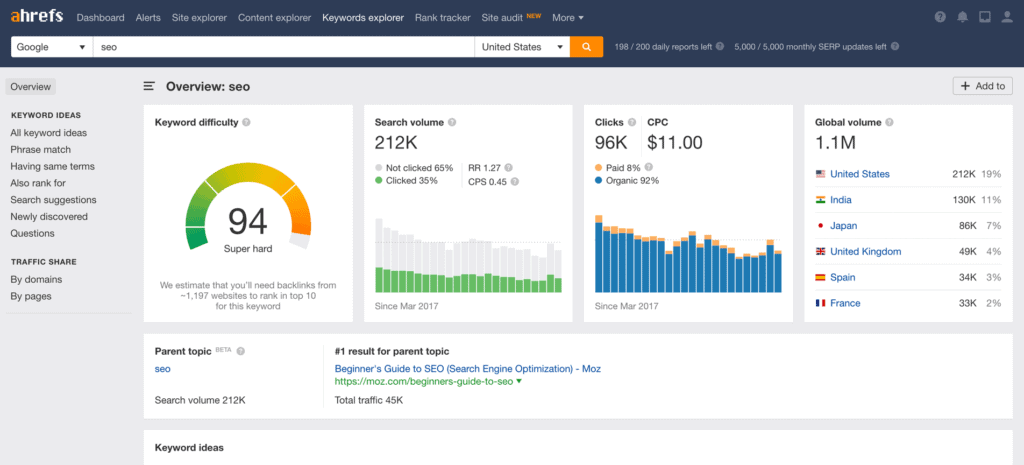 Yes, it is. There are currently more than 4.6 billion internet users, which continues to grow yearly. Therefore, search engines are the best way of attracting more customers to your website. But do you know that you have to invest money in SEO (search engine optimisation) to get a good rank in the search engines?
Many websites that are online have been around for quite a while now. However, the ones that rank higher in the search engines have invested heavily in their SEO and have managed to get good rankings. They have done this by spending a lot of time and money. You can do the same by taking advantage of the SEO services provided by SEO companies.
The most important aspect of SEO is keyword research. You need to know what the most searched keywords are so that you can use them in your content. SEO experts will help you find out these keywords and put them in your content.
Once you have a good ranking, you will start attracting many visitors to your website. These visitors will click on your website, and if they like what they see, they will buy from you. This means that you can sell your products and services to more customers. This is why you should consider hiring the services of an SEO expert.
As mentioned above, many SEO experts are costly. You can use the services of an SEO company that offers affordable packages.
However, there are some other SEO factors that you should take into consideration before hiring a company. One of the most important things to look at is the website design. A well-designed website will help get you a good ranking. If you use cheap web designers, they might not be capable of creating a site that will appeal to the search engines. This will result in poor rankings and very little traffic.
Another factor that you need to consider is the reliability of the service. Many companies are unreliable, and they will never provide you with results. So you need to hire a reliable company that can deliver quality results.
SEO experts are highly knowledgeable about the internet and what they need to do to get your website ranked. You must research this subject and ensure that you hire the right company.
Advantages of SEO over PPC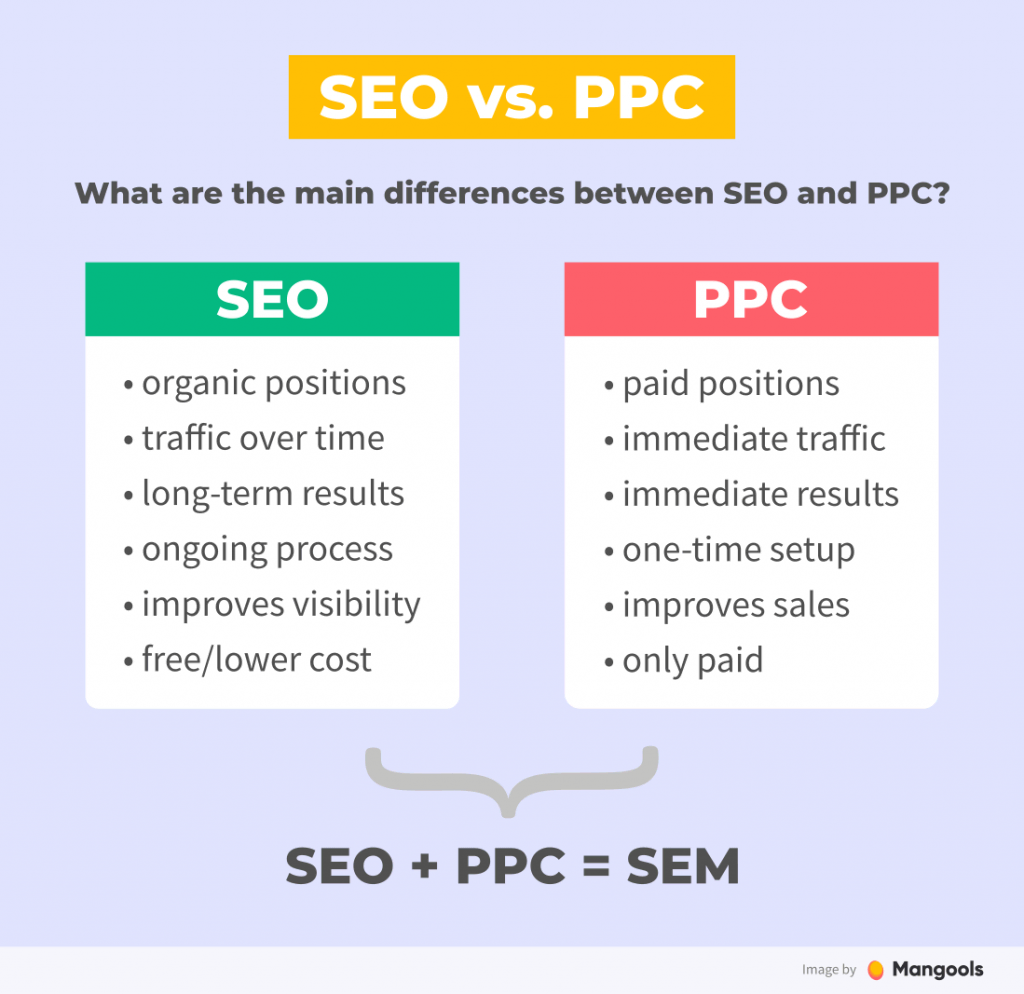 A few years ago, people hesitated to use this type of marketing because it was considered expensive and difficult to measure the ROI (return on investment).
However, this has been implemented thanks to technological advances and innovations. The results that one can achieve with the use of SEO over PPC campaigns are impressive. This is because SEO generates traffic at a much faster rate compared to PPC. Furthermore, SEO is much easier to track and measure than PPC. This makes it easier to understand how effective each campaign is. Below we will discuss some of the advantages of SEO over PPC.
Increased Revenue
Search engines provide an excellent platform for reaching potential customers through SEO. This is because search engine users will look for specific products and services on the web. This means that those companies that rank high will be at an advantage in gaining new customers. As a result, these businesses will see increased revenue. SEO is a cost-effective marketing channel which will increase your profits.
Increased Exposure
SEO can provide exposure in the market. Most businesses use social media platforms such as Facebook and Twitter to share information with their target audience. However, they usually need to spend significant money to generate interest. This is because they will need to pay to gain followers or fans.
This will cost them money and limit their exposure to their target audience. The good news is that with SEO, this is not required. With SEO, businesses do not have to pay to gain exposure. This means that they can easily share information with their potential customers, and at the same time, they can reach more people.
Increase Website Traffic
Another advantage of SEO over PPC is the ability to increase website traffic. This is because more potential customers will be able to view the company's products and services. SEO will allow the business to rank highly on search engine results pages. As a result, more people will be interested in viewing the company's website. In turn, this will mean that you will attract more customers. Therefore, if you want to increase your sales and are looking for a cost-effective marketing strategy, you should consider SEO.
SEO will ensure that your website will have the visibility that it deserves. If you want to increase your online presence, you should consider SEO.
Should You Do Both?
When you run an online business, your website is one of the main areas to focus on. If you have a website, your website will likely appear on search engines (such as Google) when people type in keywords or key phrases. To improve your rankings and have your website displayed at the top of the search results, there are two things you need to focus on.
The problem with SEO is that you need to find out what keywords or key phrases your potential customers are searching for. Many people think that all they need to do to rank high is have a good website. I'm afraid that's not right. SEO is a lot more complicated than this.
You can spend a long time finding out what words your audience uses and trying to optimise your website. For example, you could use tools to find out what customers are looking for or what they have searched for in the past. But this is a slow and laborious process; you need to do it several times to see how it works.
The problem with PPC is that it costs money. You have to pay every time your advertisement is displayed. The more people that see it, the more money you make. However, with PPC, you spend money to get visitors to your website. If you get visitors, they will stay on your site for longer and get more conversions, but you won't get any organic traffic.
So, should you do SEO or PPC? We recommend doing both. SEO will help bring organic traffic to your site, but PPC will increase your conversion rate and get you more visitors.
How to Optimise Your Site for Both SEO and PPC
In this era of search engines, online marketing is one of the best ways to improve the visibility of your website. Optimising your site for SEO or PPC can be tricky for those who aren't already doing this. There are many myths about SEO and PPC, and it's hard to tell what is true and what isn't. Fortunately, there are a few things that you can do to make sure you're optimising the most critical aspects of your website.
1 – Make Sure Your Website Is Compatible With Search Engines
The first and most important thing to do is ensure your site is compatible with all the major search engines (i.e., Google, Yahoo, Bing, and Ask). You should be able to enter a URL and see your site come up in the results. This is an easy way to verify that your site is working correctly.
2 – Make Sure Your Page Titles Are Correct
Page titles play an important role in search engine optimisation. When search engines are looking through your site, they will use the title of your page to determine what your page is about. A common mistake is to make the page title too long, which leads to the search engine giving a bunch of other pages the same title as yours.
3 – Make Sure Your Keywords Are Used
Ensure all your web pages use keywords matching your site's content. If you put words on your site that isn't relevant, you will end up driving people away. If you're using Google AdWords, you can use keywords to show up in your ads.
4 – Make Sure Your Keywords Are Relevant
To maximise your search engine results, ensure your keywords are relevant to your site. If you are selling computers, don't just use the term "computer". Instead, use the specific types of computers you sell, like desktops, laptops, or tablets. For selling jewellery, you'll need to use more specific terms, like a ring or earring.
5 – Make Sure Your Site Has a Unique Design
A unique design is a good thing for search engine optimisation. People love to read visually pleasing websites and want to know that they can trust the website. If your site looks like every other site, it won't look like a trusted brand.
6 – Make Sure You Have a Contact Form
The contact form is a great way to let people get in touch with you, and it can be a significant advantage for search engine optimisation. You should include a contact form on each of your web pages, and it should include an email address. This will help to give you a chance at ranking higher in search results.
When to Choose a Hybrid Marketing Approach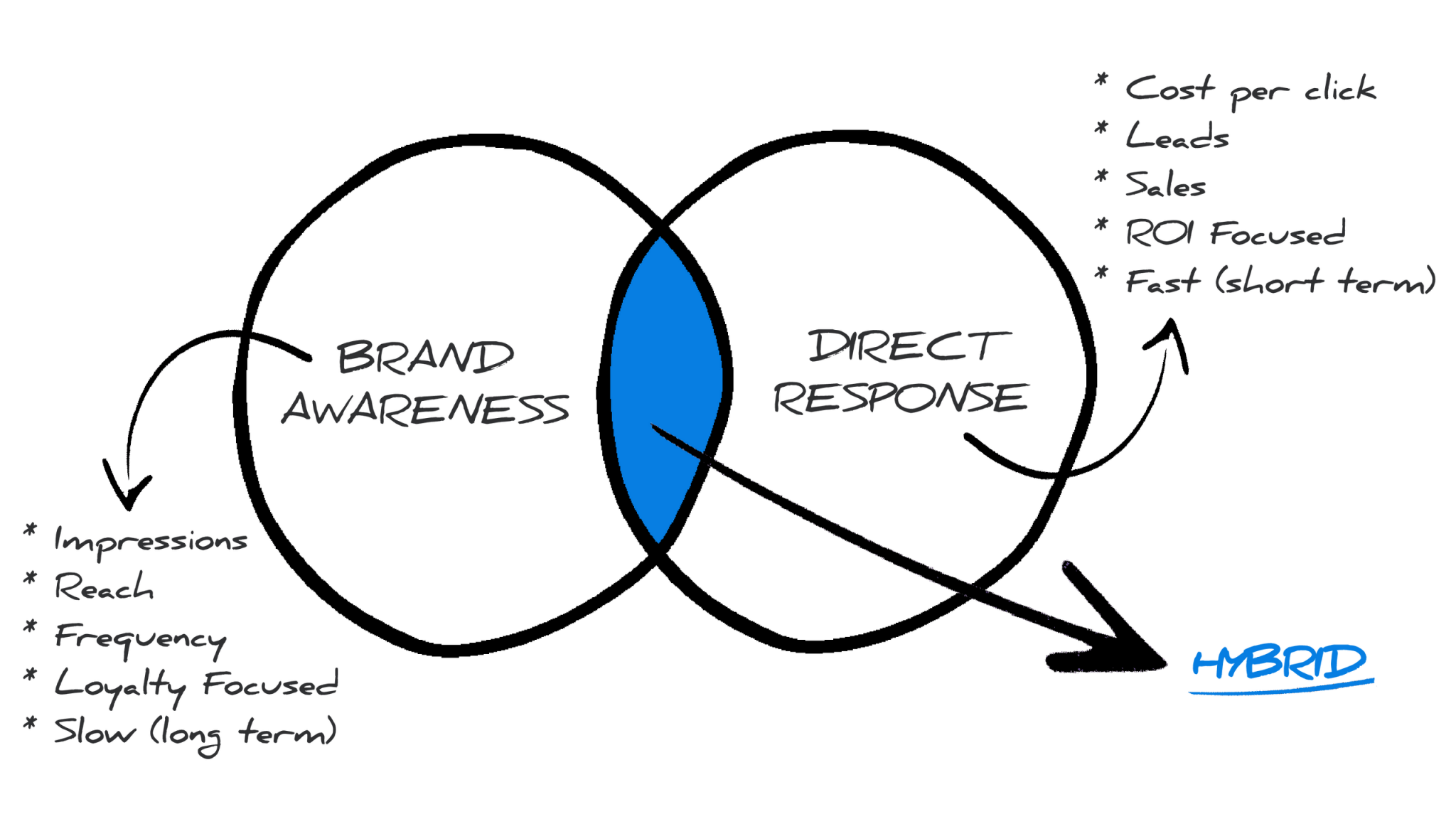 The world of online marketing has changed significantly over the years. From the early days of just putting an ad on Google or Bing for a website, the approach has been evolving, and now the days of old traditional marketing are gone.
In the early days of digital marketing, there were just a few ways to market, like email or paid search. As the industry evolved, there was an increase in choice and opportunities, and there are now several different approaches marketers can use to get the most from their online presence.
What is a hybrid marketing approach? The term hybrid marketing is used to describe several techniques to reach a specific goal. In this case, it means using various methods such as paid search, social media, and SEO to promote a business or a product. For instance, you could have a social media account that gets engagement, while a paid search campaign targets a specific audience. This is a larger strategy, such as an integrated marketing plan.
As online marketing evolves, there will inevitably be a shift in focus, mainly as companies like Facebook and Google introduce new tools that will significantly impact the industry. Here are some of the most common types of hybrid marketing approaches.
1 – Social Media Marketing
Social media marketing is one of the most common forms of marketing today. It is often seen as the way forward for digital marketing.
Social media is everywhere, and almost everyone uses it. It is the perfect platform for generating brand awareness and building relationships with potential customers.
There are many social media platforms available for businesses to use. They include LinkedIn, Twitter, Instagram, Pinterest, and YouTube. Businesses must understand what type of content works best for their target audiences.
2 – Pay Per Click Marketing
Paid search is also a part of a hybrid marketing approach. Paid search is a cost-per-click model. A company pays for each click on its website or product link. Paid search is usually based on keywords or phrases. This means a company can pay people to search for specific terms they are interested in and return to their site.
This technique helps ensure that potential customers are directed to a website relevant to their search. It is similar to the paid search models in the offline world.
3 – Search Engine Optimisation
Search engine optimisation is a big part of a hybrid marketing approach. When done correctly, SEO can provide a huge advantage for businesses by ensuring they are ranked high when someone searches for a product or service.
As well as providing greater visibility, SEO can help boost conversions. Once a website has been optimised, visitors will naturally look to navigate to the most relevant section or page. SEO is a great way to achieve this.
4 – Mobile Marketing
Mobile marketing refers to marketing designed to reach a mobile audience. Many people in the UK and worldwide are becoming more connected through their mobile phones. By 2025, 72% of people will be using mobile over a desktop or laptop.
If you are looking to market your products and services to a mobile audience, it is essential to consider a mobile phone's unique features and benefits. For instance, a smartphone can display video and images, can access the Internet faster than a laptop, and is small enough to carry around.
Hybrid marketing is not new, but its performance is constantly evolving. With the introduction of new tools and innovations, it will continue to evolve in the years to come.
Conclusion
If you're thinking about which advertising to use, you're not alone. This question is one of the most common questions I get asked. Both SEO and PPC advertising have their benefits and drawbacks.
While PPC can be a fast and effective way to generate traffic, it can also be costly. On the other hand, SEO advertising is slow and requires much work. However, there are ways to speed up the process and minimise the costs.
If you want to learn how to make more money with Google AdWords and Facebook Ads, click here to learn how to start earning today.
Get a free quote and discover how SEO or PPC can help grow your traffic and revenue.