Custom Boxes and Packaging Design Trends in 2020
People rarely give packaging any extra thought – they believe that it is more than enough to keep the product inside safe and provides information about its contents. 
However, while this point of view is understandable on the part of consumers, it is utterly unacceptable for business owners and marketers. 
While consumers may not readily believe it, well-designed packaging influences them in many subtle ways, and the difference between good and lousy package design can mean the difference between a product that sells like hot pies and a product that you have to sell at half a price to persuade anybody to buy it.
Throw in a contrasting surprise design element for unexpected pop – think of stickers, banners, etc. Too many competing design elements can be jarring – but one repeating pattern is appealing. – Crowdspring
If you want to stay ahead of the curve, it is essential to keep track of current packaging design trends and quickly adopt them if they are relevant for your product and brand. 
So what is hot right now in the world of custom packaging? Let's take a closer look.
Environmentally-conscious packaging design trends
As climate change discourse becomes more and more influential with every passing year and considering how sensitive many younger generations representatives are to this issue, businesses increasingly flaunt the measures they take to decrease their negative impact on ecology. 
More than likely, this is going to be not just a trend, but a full-fledged paradigm shift that will determine the evolution of packaging for decades to come. 
The sooner you adopt it, the better.
A Nielsen study found that 3 out of 4 Millennials and 72 per cent of Gen Z polled would pay more for a product with sustainable packaging. – Crowdspring
Broader application of easily recyclable materials, using packaging that uses the absolute minimum of resources and even complete absence of packaging (think Lush's shampoo bars – shampoo that comes in solid form and eschews plastic bottles) – all this is going to become more and more widespread in and beyond 2020.
Storytelling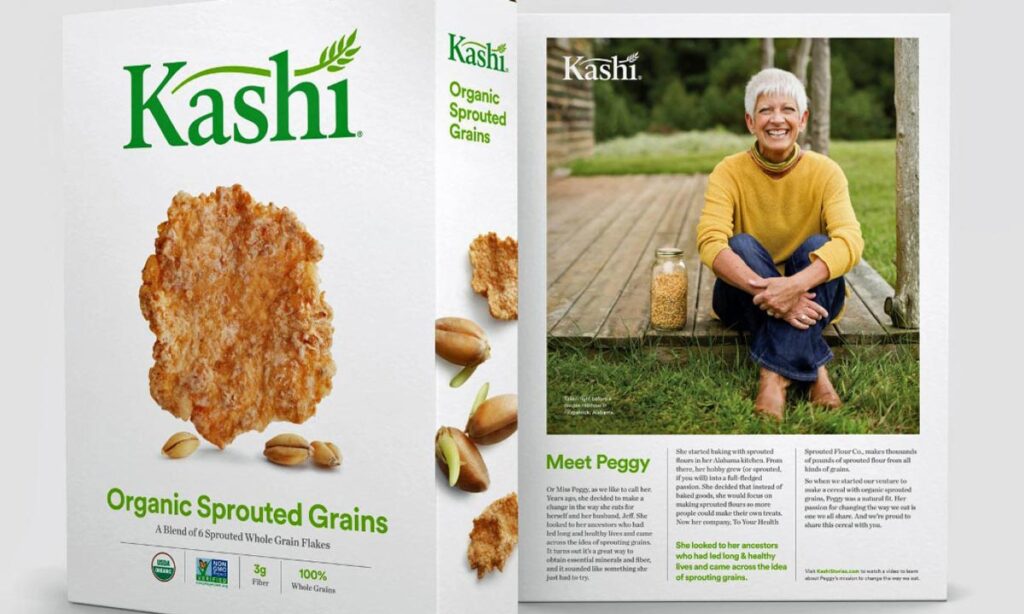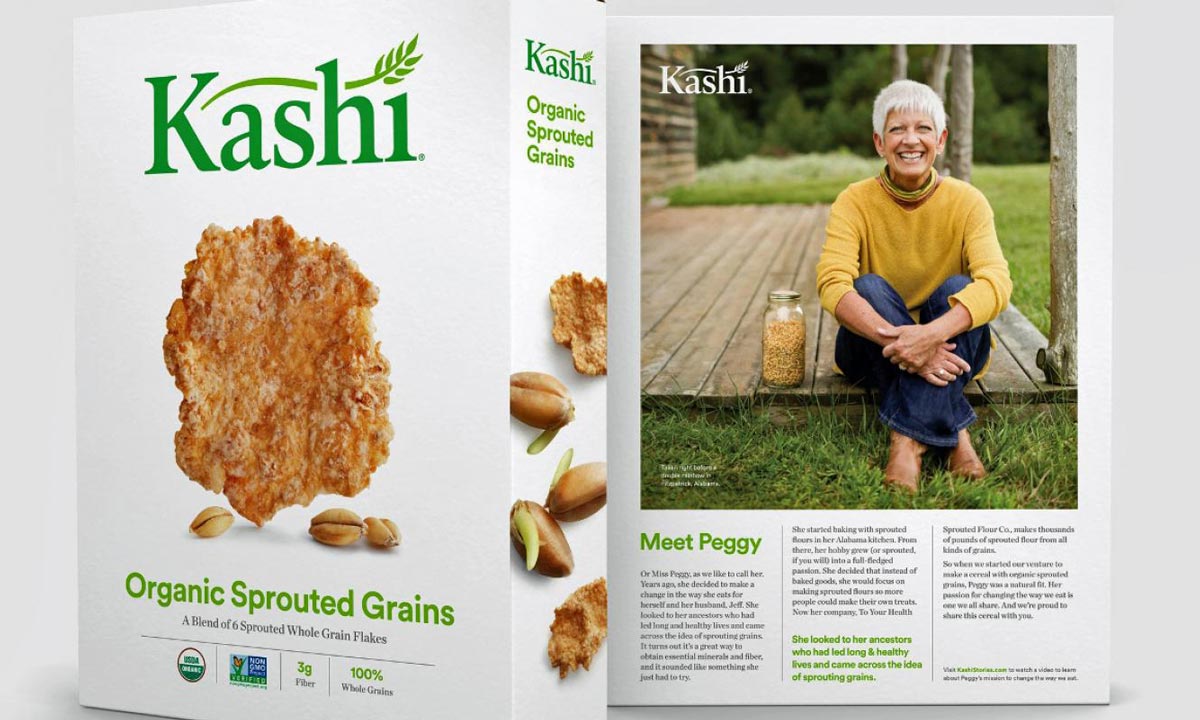 Of course, it is hardly a new trend – marketers have been talking about the need to incorporate a story into your promotion at all levels for years. 
However, 2020 with its coronavirus crisis and the subsequent dramatic increase in online shopping, put extraordinary pressure on packaging as a medium that imparts a story. 
As businesses either closed down or moved to purely online interactions with their customers, packaging became one of the few left channels.
When you buy something online, you cannot see or touch the product as it appears in real life. 
You cannot try it on or discuss its advantages with a salesperson. 
You have no first-hand experience of the store through which you would have been able to learn something about the company's principles and values.
A great example to look at is The Soulfull Project, which prominently displays the tagline "You Buy One, We Give One." We'll see even more brands embracing their philanthropic side in 2018. – Work Design Group
All this is even more important for businesses that provide subscription boxes. 
As they sell products of other brands, the design of their custom cardboard boxes is the only way they communicate with their clients.
If you want to attract the client's attention and keep it, make your packaging tell a story and share your business's values. 
How can you do it? Look at Scanwood, for example – its package tells the story of their product without a single word, and you can do so as well!
Intricate and heavily detailed packaging designs
For decades, it seemed that design in packaging and other areas moved strictly in the direction of ever-growing minimalism. 
Take a look at the evolution of famous logos over time, and you will see that they get progressively simpler with every iteration. 
However, it seems that at least for a time, people are getting back their taste for highly detailed, intricate designs. 
In the past few years, we've seen a pattern in graphic design trends that incorporates bright colours, loud patterns, and in your face graphics. – AdWeek
Some experts associate it with the current economic downturn that makes people look for a sense of luxury in every product they buy. 
Packaging design trends with a significant amount of fine details, sometimes imitating vintage images, often look like works of art in and of themselves and are bound to grab the audience's attention that got used to designs simple to the point of primitivism.
Transparency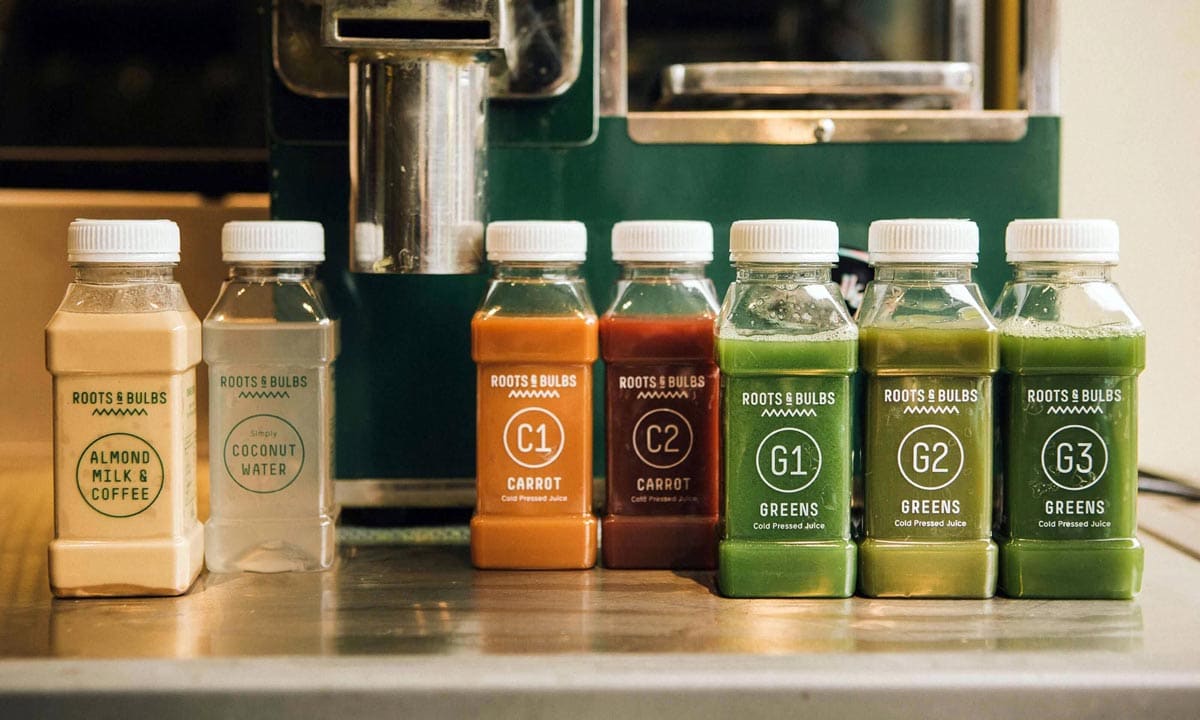 Have you ever bought something that had a beautiful image of the product on its packaging design, only to discover that this image was a bit idealised when you see what was inside? 
Well, you are not alone in this, and packaging design trends seem to enter the age of authenticity and transparency. 
Consumers want to know precisely what they are getting for their money, and an obvious solution to this is to show it to them.
Transparent packaging that allows colour to shine through many products, like beverages or skincare products, have colour all of their own and in 2020, expect brands to play off their product's colour and incorporate it into their packaging design. – 99Designs
Hence so many examples of packaging that are entirely or partially transparent to showcase the products inside and guarantee that you do not misrepresent them on the cover. 
Of course, the challenge to designers is how to demonstrate them to make them look more attractive? 
You may rely on the natural allure of your product or cleverly incorporate it into the overall packaging design. 
Tech-interactive packaging design trends
As the Internet of Things becomes more of a reality with every passing year, as people progressively rely on technology more and more in their everyday lives, from smart homes to one-click food delivery apps, it is only natural that they expect packaging to follow suit. 
As a result, it is high time to start thinking about how to make your packaging a part of this new reality.
The smart packaging industry is expected to reach $39.7 Billion by 2020 from industry such as food and beverages, healthcare, automotive, personal care and many more. – Designer People
Solutions vary from simple and already habitual ones, like QR codes or social media tie-ins to product launches, to much more involved, like interactive games people can play on their smartphones or Augmented Reality experiences available through the interaction with a product's package. 
Whatever you choose, you should make it clear that you are not afraid of the future.
Novelty packaging design decisions
With so much competition, it becomes progressively more challenging to attract consumers' attention if you stick to traditional constructive forms. 
A solution that becomes more and more widespread is to think out of the box and eschew traditional forms altogether. 
Viamic uses blurred imagery to invite us to reconnect physically over a bottle of wine. The gradient trend has been all over digital and print design and is now firmly in product packaging too. – Creative Bloq  
Instead of thinking how to attract the consumer's attention with the design of a box, change the form of this box to reflect better what your product is about and make it immediately usable – like, for example, a box of paints that transforms into a ready-to-use palette.
Natural-looking pastels
One's aspiration to be more eco-friendly should not stop at using relevant materials – the very design of your packaging should create associations with nature and earth. 
For the last few years, packaging design trends mostly used bright, shiny and glossy colours and metallic gradients, giving products a more high-tech feel. 
Now we are moving in the direction of more subdued pastel colours, earthy tones and preference for greens, browns and light-blues. 
Of course, it is particularly predominant in the areas that are immediately related to nature, like organic foods.
'Vintage' elements from yesteryears are always a pleasant surprise. – DesignHill
However, many other industries have viable reasons to emphasise their eco-friendliness – for example, cosmetics, which are often perceived as wasteful and unsustainable.
Premium-level packaging designs
As we already mentioned, during particularly severe crises, consumers tend to look for something shiny, beautiful and opulent that will take their minds off their current and all-too-real problems. 
And if 2020 so far had something in abundance, it was problems, from the coronavirus pandemic to widespread unrest across the globe.
Hence the growing popularity of such things as metallic lettering and graphic elements, pleasantly rough surfaces creating unique tactile experiences, holographic images and Art Deco-inspired stylisations.
The look taps into the current retro-futurism trend to create a sense of nostalgia coupled with an optimistic vision of the future. – Creative Bloq
Flat design
Ever since Apple introduced flat icons for their user interfaces back in 2013, flat design has been continuously expanding. 
Flat illustrations have stealthily dominated the design world over the past several years. SaaS giant Slack debuted their iconic flat illustrations by Alice Lee in 2017 and web designers followed. – Crowdspring
By now, it is a de-facto standard for software and app interfaces, web design and many other, predominantly tech-related areas. 
However, it seems that in 2020 it finally invaded packaging design en masse. 
There are many reasons for it: with smartphones and computers playing such a massive role in our lives these days, it is only natural that sensibilities characteristic for their designs start expanding into the real world. 
Flat design is convenient in the sense that it can be easily adapted for a variety of media while staying immediately recognisable. 
It is easy to print on almost anything. 
Last but not least, it reflects the general trend towards minimalism we see in all areas of human activity.
Black and white designs
Traditionally, black and white designs are used to evoke the feeling of elegance, sophistication and authority. 
They are prevalent in premium products and are used by "serious" brands that want to emphasise their weight and dominance. 
At the same time, it is a smart choice for the industries suffering from the overabundance of bright colours used in their packaging, as well as an association with a particular colour palette. 
Going black and white makes a package immediately stand out when garishly-coloured alternatives surround it.
Stripping down your palette to just two elements might seem restrictive at first but as far as black and white are concerned, it always turns out to be a powerful and incredibly versatile dialogue. – 99Designs
Of course, these are not the only packaging design trends that dominate 2020 and 2021, and as the year progresses, we continuously see new developments that defy earlier predictions. 
However, the trends we listed here showed themselves to be among the most predominant and stable, and anybody adopting them is going to make the right decision. 
By using them now, you make a surefire investment for the future.
10 Creative Packaging Design Trends for 2019
The concept of driving sales lies merely in the presentation.
Yes, the fact is that the majority of buyers are typically informed about the content of each product and the one that presents more value.
That is the number one basis for choosing the product to go for.
The way the products are packaged and presented will be the next thing to consider after that.
So, if you are selling a product of the same content, quality, and price as another seller, you will notice something.
The selling point of the products will boil down to the packaging.
Right from the groceries you pick from the local store to the orders you place in the online shops, and to the items you choose from IKEA, packaging matters a lot.
It is a fact that human needs are always changing.
In line with this, the only way for products to keep being relevant and to satisfy these needs and wants is to evolve as well.
We cannot take away the fact that the e-commerce world has come to stay at the forefront of human endeavours.
Digital images have taken over the normal visual experience that the physical stores presented to us in years past.
We have to view products on the screens of computers and mobile devices before we choose to click the 'buy now' icon.
We buy according to the impression we get from the packaging of these products.
Below, we will be looking at the top 10 creative packaging design trends you can expect for 2019.
1 – Simplicity
This seems to be one of the oldest of all the designs around.
Keeping things minimal has been the order of the day for a very long time, and feedback from buyers reveals that this is not going anywhere, at least for now.
There is one dominant characteristic of the minimalist design that makes this a hard choice to beat.
That is the fact that it speaks to our intuition more than other designs.
Because the simple designs involve presenting signs and symbols that everybody can relate to, it may not be an easy thing to achieve.
The symbolism will do much of the explanation, and you won't need many words.
It makes it easy for people to understand what the product is about, even without reading any explanation.
2 – Doodles
This is the design that speaks to our kid-side.
The fact is that whether you are 10 or 90, you cannot say that you don't doodle.
When you incorporate doodles into the design, it covers a wild range of targets.
So, many people will still stick to it as one of the best creative packaging design trends in 2019.
Well-thought-out doodles will always have a way of softening even the hardest of hearts and putting smiles on the faces of even the biggest frowns.
They bring out the fun aspect of the products and often make people believe that the content will be as happy and simple as the image on the box.
3 – Pastels
The events and trends of the past few years are revealing that pastels are taking centre stage in packaging design again.
The fragile and feminine attributes of pastels bring out a sort of calming effect that the explosive colours cannot.
Because the pastels are less saturated, they give out a soft and pale effect that will bring in a warm and candid aura on the products.
Many people see this as a message that welcomes them to the products.
They prefer the ease it uses to get people to buy to the rush that the hyper-stimulating colour employs.
Many product managers understand this, and they will stick with pastels again this year.
4 – Movie Posters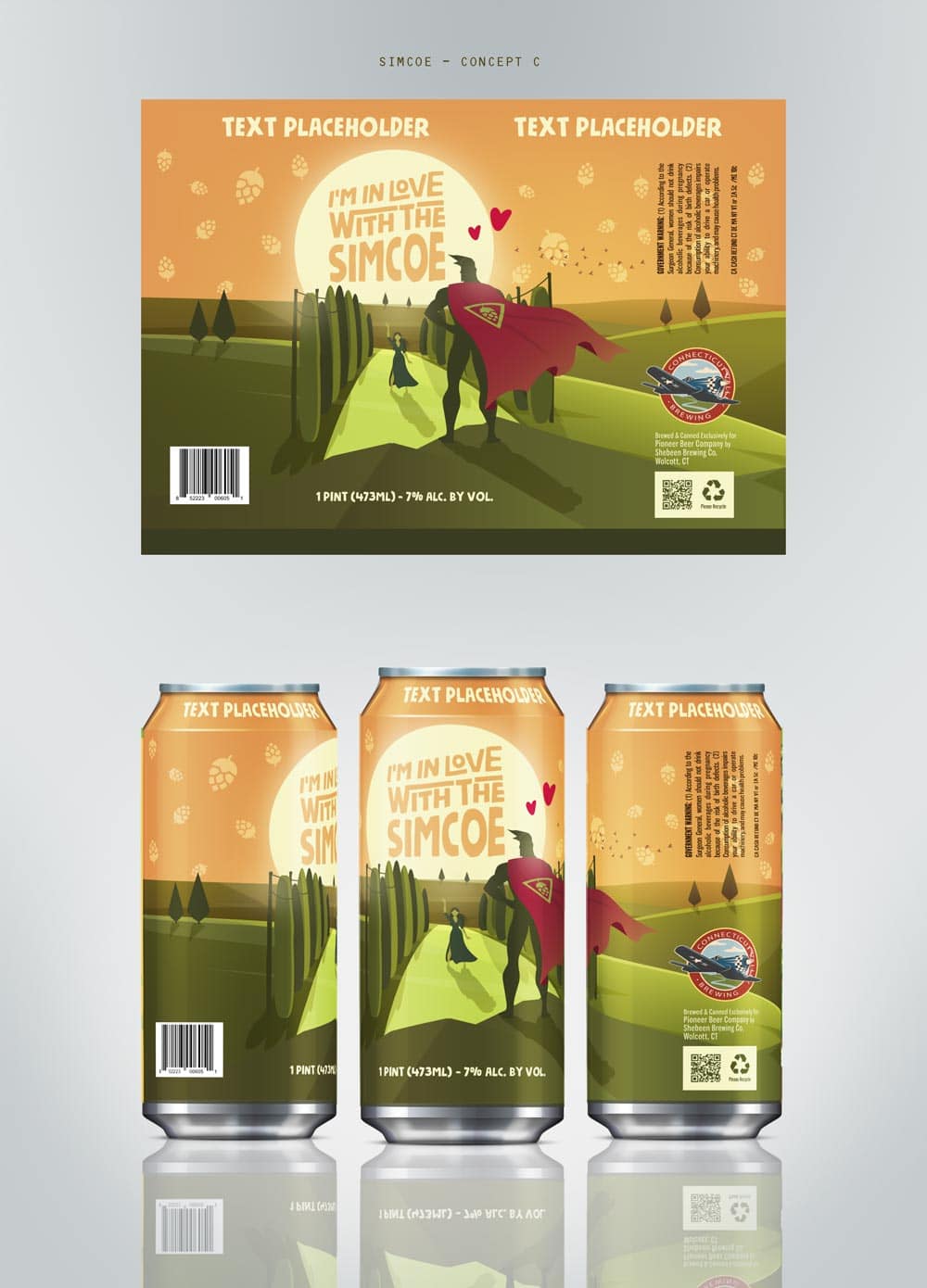 This is one of the creative packaging design trends that do not go anywhere.
It has been there right from our childhood, and it will remain there for much longer.
The primary reason why this will always trend is that it appeals to a fan base and a huge one at that.
They include the casual sympathisers, fans by referrals and die-hard collectors.
When these designs are used on products, they evoke the same love, admiration, and narrative as the real movie posters.
There is a huge connection between the posters and the products.
5 – Outstanding Shapes and Materials
Many people will like to categorise this as extreme packaging.
However, the thing is that it is extreme in a positive manner.
This also has a way of getting to children and those that love works of art.
When you design your resin package like a sheltering tree trump, or your juice can like a bamboo segment, you wouldn't need any other words to push the sales.
Just add the company logo design on it, and see the product move.
No one will ignore this packaging design trend in 2019.
6 – Photography
This is one of the evergreen packaging design trends, and it will always remain here.
The photo on the package will convey a complex visual image, and this can make even the most uninterested person to pause and look again at the product.
This also works wonders when creativity and uniqueness are incorporated.
Think of making your dog the cleaner on the package of detergent.
2019 designs will still see a lot of this, as it is one of the purest but highest selling designs.
7 – Vintage
Of course, we all know that the past speaks to the present.
With the vintage designs, we are made to remember the past.
It has a way of attracting us to products even when we don't intend to.
Throwing back to the past reminds us of what was left behind.
In most cases, it looks at important aspects of our history and culture.
They become evergreen memories we crave to indulge in, and so, we stick with the products.
On another level, they talk about quality and make us think about sticking to tradition, integrity and passion.
So, 2019 designers will still use it to take us all the way back and make us fall in love with what they are selling.
8 – Flexible Packaging
Another type of packaging that is growing faster than others is flexible packaging, and it will take centre stage in 2019 and beyond.
Here, it moves a bit further from the images and writing on the package to the packaging itself.
This is growing more than all the other packaging formats currently because it comes with premium functionality, sustainability and branding.
What we are saying is that the brand owners are always happy to come up with a new and unique package design that fulfils such qualities like increased shelf appeal.
The packages are straightforward to store.
They can be opened quickly and resealed without much ado.
They are easy to carry around, and they have the quality to prolong the life of the products.
Above all, these flexible packages are made with less material.
So, they are very efficient to ship and can easily optimise the e-commerce aspect.
So, we are looking at a packaging design that reduces the cost for the manufacturers, while selling the products to the buyers.
On the other hand, they also serve multiple purposes to the buyers.
Some other qualities of flexible packaging that will make it the in-thing in 2019 and beyond are the facts that they come with compactness and their barrier protection are long-lasting.
Their carbon footprints are also very low.
You would have noticed that most of the products now come in stand-up pouches.
These are now made in fresh categories, and that is because they are easy to open and re-close.
9 – The Nutritional Facts Panel
Of course, this has always been there.
However, the order by the FDA that brought in some changes will always take centre stage in however people design their packages for 2019.
The new and updated nutrition facts panel will now include a declaration of the volume of added sugars on each product.
It is also compulsory for manufacturers to state the revision of the serving sizes from 8 to 12 ounces.
While the FDA has shifted the compliance dates for firms of different categories, many who will see no harm in complying from the onset will bring in these changes in their packaging designs.
So, we will see many designers capitalising on these to bring in some unique effects on their packages.
10 – Vibrant Gradients
Web designers will understand the need for vibrant gradients whenever it is mentioned.
In 2019, something unique will happen.
The flat designs will give way to the gradients in many packages.
Now it is good to understand that flat does not mean simple, and gradients do not negate simplicity.
The gradients have staged a comeback, and at the right time too.
So, we will see more colourful designs.
They will come in a combination of several colour gradients but mild and very simple manners.
Any creative packaging designer that does not want to be left out should look well and see that all the mentioned elements are trending in package designs this year.
Many times, people fail to realise why their products have been left behind.
However, the packaging design may be the case.
Look again and see if you've incorporated the mentioned trends in the design of your package.