How to Name a Company? 10 Tips for Branding Names
It is not easy to come up with proper business names.
It is an important decision; when you name a company, it will have an impact on what others think of you.
Besides, that name follows you through all of your business dealings, so it must be something that you like.
Don't rush the decision to name a company.
Don't make it carelessly or without putting thought into it.
Instead, follow our guide to help you choose the right brand names.
1 – Be clear
Your name should indicate to customers what your business is about.
For example, if you name a company "Chalk Diva," that suggests that you are working with the medium of chalk.
You would not give your business that name if you were dealing with the food; otherwise, it might turn people off.
In business naming, create a list of all the keywords that are relevant to your industry.
As you look through your list of keywords, they may inspire you to come up with a unique, relevant name.
2 – Be descriptive
When you name a company, it should tell people right away what type of business you are in.
Not only should your business name be apparent, but it should also tell your audience a little bit about you.
A good brand name says something about your goals, attitude and approach.
Your name does not necessarily have to specify what type of product or service you are selling.
Instead, it should say something about the type of image you want to project, or how you want to help others in the community.
Think about Amazon for a moment.
The name conjures up an image of a vast river, one that takes over all the land around it.
The company, much as the name suggests, has taken over all of its competition, so it was very appropriately named.
3 – Be unforgettable
People have trouble remembering branding names.
Names go into your working memory, which is just short-term storage.
Let's compare it to a computer desktop; you have the information for a period, but once you start to fill the screen with more information, the system just can't keep up.
When it comes to your working memory, you forget things just because there is just too much to remember.
If you want to make your business name unforgettable, you have to learn how to avoid short-term memory storage.
The best way to do this is when you name a company, attach the name of your business to something else, like a sensation, attitude or feeling.
There are many kinds of memory.
If your name stirs up both an emotional memory and a physical sensation, for example, it becomes much more memorable.
To create a small business brand name that is unforgettable, keep the name succinct.
Make sure no one else has business names like it.
At the same time, you do not want the business naming so unusual that your audience will have difficulty pronouncing it.
If that is the case, then they definitely won't remember it!
Your name should roll quickly off the tongue.
Alliteration is always a good idea because it has a nice flow to it.
Whatever you come up with, say it over and over again to ensure that it is easy to say and has a beautiful ring to it.
You want people to be able to mention your business when they are talking without stumbling over the name.
4 – Keep it short
Your brand name should get right to the point.
It is hard for the brain to take in a lot of information all at once.
When it is flooded with details, it is bound to forget something.
The brain can hold countless amounts of information.
However, to remember something, it has to store it and process it correctly.
It then has to be able to pull that piece of information back up.
Don't overwhelm the brain.
If you keep your business naming short and to the point, you will help others remember it.
It will also flow off of the tongue more easily.
If you still aren't convinced, think of some of the biggest names in the business world.
Apple, IBM and Uber say it all.
One word of caution: when you name a company, stay away from initials until you have established yourself and started to earn brand reputation.
Once you have made a business name for yourself in your niche, you can simplify it with initials.
Until you get to that point, select something a little more interesting.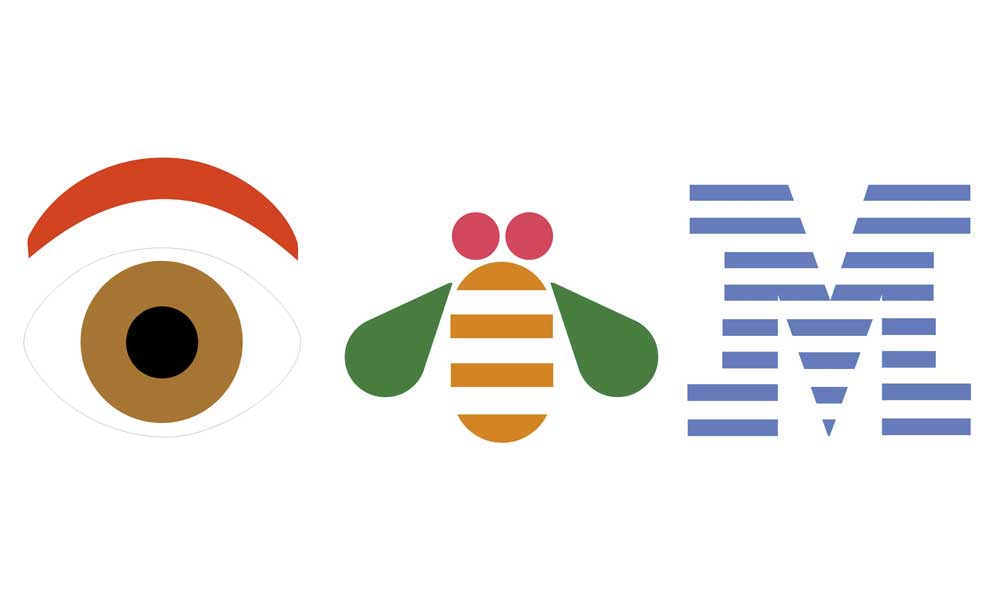 5 – Keep it simple
Your name should be spelt correctly.
Don't take a familiar word and try to make it unique, like using "Krazy" instead of "crazy."
You are more likely to confuse your audience instead.
However, there are a few ways that you could finagle your way through this business naming strategy.
If you primarily create a new word with your misspelling, it might work out in your favour.
One company that did this is Hipmunk.
They have become popular even though they have thoroughly mangled the spelling of a word.
6 – Keep it relevant
Your name choice should be relatively modern if you want to attract a new, young crowd.
However, you do not want to be so trendy that you turn off the older crowd, either.
Also, you do not want to choose a name that will just sound silly in a few years.
You want it to be a brand name that lasts for the duration of your business.
Years ago, businesses looked for domain names, selected one, and then chose their business name as a result.
That is not a great idea; search engine optimisation tactics can help you to get the word out about your business instead.
Choose a domain name that is relevant, but doesn't change the name of your business to fit a domain name.
7 – Be creative
Your name has to be unlike anything else that is out there.
You do not want it to be something so strange that people laugh at it, but a creative name helps people remember it (and you).
Coming up with a creative business name makes sense for several reasons.
For one thing, you are fighting against your competition to get customers.
If you name a company that does not stand out, you will not be successful.
You are not going to rise in the search engine rankings if you have a name that is too bland.
You have to stand out from the crowd.
Try creating a new word or string together two common words in a unique way.
However, always remember to keep it memorable, keep it short and keep it simple.
8 – Make it interesting
You want your business names to mean something to your target audience.
It needs to draw them in.
You do not have to be attractive to everyone.
In fact, that might be nearly impossible.
Instead, I am talking specifically about being appealing to your target audience as a whole.
Before you choose your name, then, you need to think about your target audience.
How old are they? What are their likes and dislikes? Did they go to college? What products are they interested in?
Consider the company VinoMofo.
They are targeting hipsters; they are not going after sophisticated professionals with a penchant for wine.
Therefore, their name speaks to that.
Don't go with a word that you use often.
You want it to be something a little different.
You want it to be something that is not heard every day.
You want to be unique.
9 – It should have lasting appeal
In an ideal situation, your brand identity will live on long after you are gone.
Therefore, you do not want to name your company after yourself.
When you are no longer at the helm, the name just won't make sense anymore.
One notable exception, of course, is Walt Disney.
Instead of selecting your name to represent your company, choose something with lasting appeal.
10 – Enlist in Google AdWords for help
When you log on to Google AdWords, you can access its keyword finder.
Just put in a word or a phrase, and you will get a list of similar expressions in response.
You can also see how often the words are searched for.
Put in business names you are thinking about and make sure there isn't a better option already out there.
BONUS – When you have a business name, secure the domain.
After you have done your homework and come up with a proper business name, hold off on congratulating yourself!
You want to secure the website domain, in fact, all available versions, to have for the future.
You will want to get the ".com" version of your name for your website.
Check out GoDaddy.com or a similar website to purchase a domain name.
If the name is not available, research who owns the rights to the domain by using the "Who Is" tool.
Final Thoughts
Once you have your brand name, don't change it.
You may be tempted over time, but changing your name just won't inspire trust in your customers.
If you are looking for a change, coming up with a brand new logo design and branding will offer the fresh appeal you are looking for.
Your brand says a lot about who you are.
You have to promote yourself.
Your name conveys what kind of business you are and what you have to offer.
That is why it is so essential when you name a company, to choose a name that means something to you.
If you can choose a brand name that is relevant to your target audience, you are on the path to success.