Graphic Design: What are the Benefits for Businesses
The end goal of business management is to generate sales. However, that objective does not come to fruition overnight. You have to juggle a variety of systems, and how they are executed will spell the difference between acquisition of profit and loss of capital.
Marketing is one integral business management system that you must approach with the utmost expertise. And arguably, its success owes a lot to excellent graphic design.
In a nutshell, graphic design for businesses refers to brand communication and messaging through visual content. Given how a large chunk of the population learns visually, graphic design proves crucial when you want your business to get noticed.
Think of graphic design as you dressing up nice in preparation for a dinner date. While you know your personality will eventually make or break your chances with the person seated in front of you at a candle-lit table, you nonetheless want to look good and nail that proverbial first impression upon making your appearance.
Thankfully, graphic design has evolved significantly and in such a way that today's options abound in terms of the means of production. You can go the old-fashioned way and draw or design stuff by hand. But alternatively, you can use one of the many graphic design software, such as Adobe Photoshop, PaintShop Pro, and Crello.
Or, better yet, you can develop a hybrid process that applies both traditional and modern techniques. All that matters is for your design to convey adequately the message you want to share.
If you nail graphic design, your business will reap significant benefits. Here are some of them.
10 Ways Graphic Design Helps Businesses
An effective graphic design yields the following opportunities.
1 – Memorable branding
Consider this one of the core foundations of a successful entrepreneurial endeavour. You want your business to have a character all its own, enough to distinguish it from competitors.
For starters, you need a logo design that encapsulates that character. It must look credible and be instantly recognisable. Here, colour psychology comes in. An on-point logo design will evoke the emotions you wish to inspire in your target market. That is how you measure the impact of a brand logo. Anything less than that requires rethinking.
2 – Stand-out packaging
There are two ways to sell products, online and offline. Either way, stand-out packaging is of the essence. You want your product to gain customers' attention, whether displayed online or on a physical shelf in a brick-and-mortar shop.
Again, that will require top-notch graphic design. First, you need to come up with 2D or 3D visuals. Once those are finalised, you create mock-ups to see whether the design's aesthetics align with utility. That interplay is crucial because customers have become wiser when patronising products. They want those that don't just look good but have tactile value, too.
3 – Immersive print collateral
You can't entirely do away with print. It pays to cover digital and traditional media if you wish to mount an aggressive marketing campaign. That is most true if you have the budget to spare.
Keep in mind that while most of the population is now online, there is still a significant portion that favours marketing collateral they can hold. Think pamphlets, brochures, and leaflets, for example. Those will require professional-looking graphic design.
4 – User-friendly website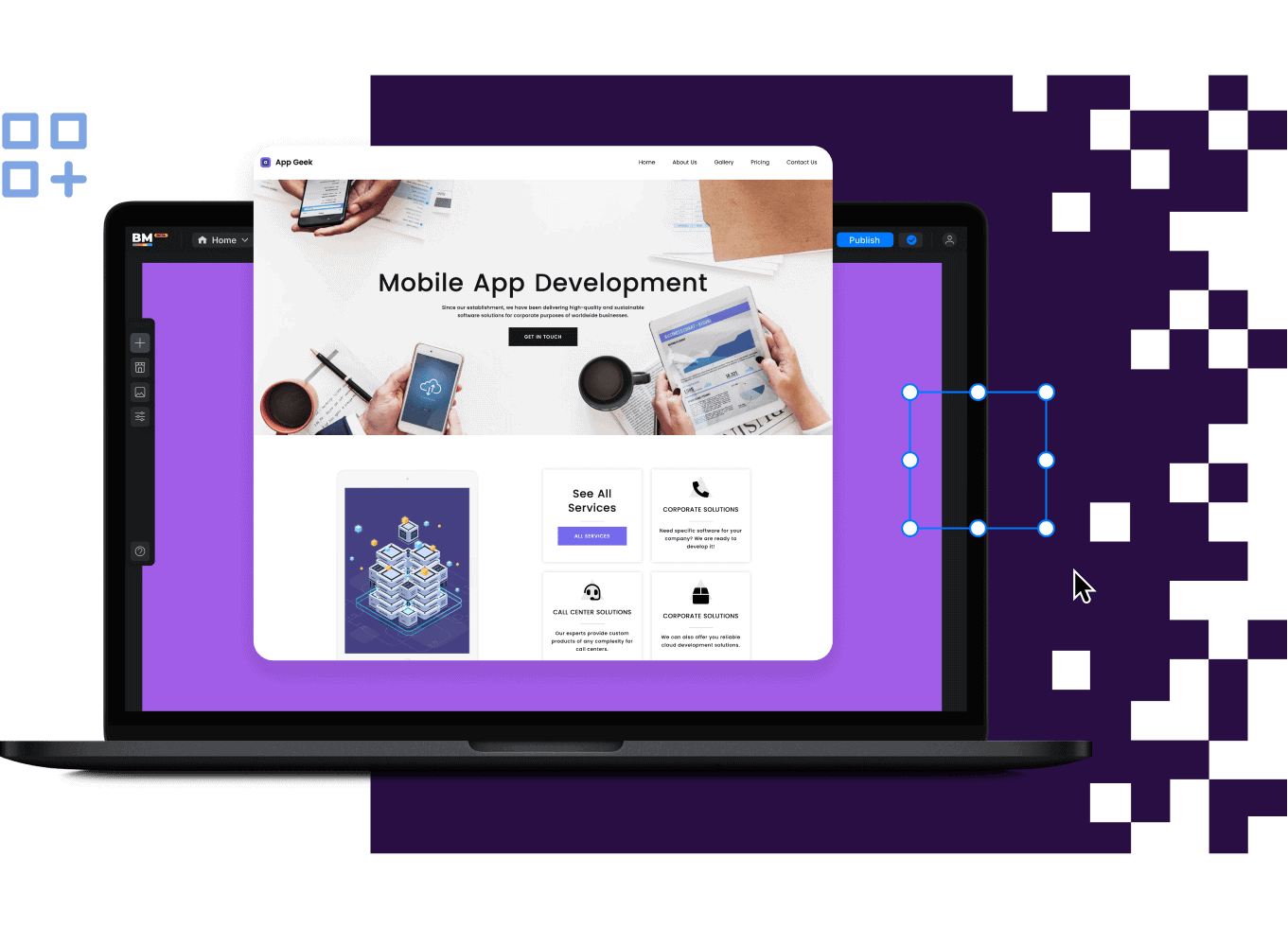 One common mistake that novice businesses usually make is refusing to design their website. Or, if they do so, they satisfy themselves with websites that look like they were made on an obsolete computer by an elementary school student. That is enough to turn off your customers, no matter how great your products are.
It is crucial to invest in the services of a graphic designer who can come up with a user-friendly website and utilise top-of-the-line machines and software. Here, user-friendly means aesthetic quality and ease of user interface complement each other. With that combo, your brand gets street—or rather, digital—cred.
These days everyone's on social media, and you should be, too. Even the largest brands in the world have begun allotting considerable budgets to their social media presence, which should hint at the efficacy of this marketing strategy.
However, you cannot just wing it. It would be best to have expertly-rendered graphics to engage your target audience. That's most crucial if you plan to deliver original content daily. Yours will compete with memes and whatnots, so they better look engaging enough to inspire likes, comments, and reposts. Maximise the potential of virality; that's free marketing for you.
6 – Winning presentations
There will come a time when you will need to expand your business. Thus, you will require additional capital. If you do not have sufficient funds in the bank, you will likely tap investors. To effectively do so, you need to mount well-prepared pitches. Again, graphic design comes into play.
The decks you present to your would-be financiers should look professional. No matter how brilliant the ideas you offer, if the presentation itself lacks flair, your audience will likely yawn in front of you. Here, the form must meet substance.
7 – Building a professional image
It is a common habit by budding entrepreneurs to juggle as much work as possible. You can probably relate to doing everything, from bookkeeping to graphic design, when you were starting. The reason was likely the lack of funds. That, however, might work against your favour.
It would be best to accept that jobs are best outsourced to those who know how to do them. For example, if you have no background in graphic design, you might need to invest in the services of a professional, if only so your brand can build a professional image from the beginning. That may be enough to convince customers and even investors to take your business seriously.
8 – Brand recognition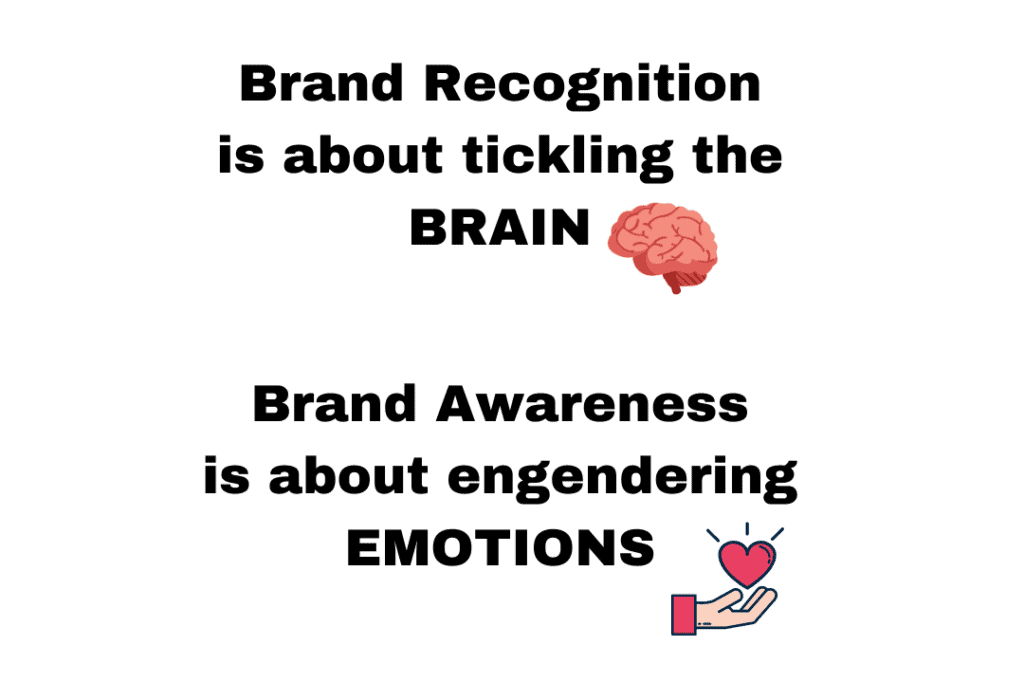 Graphic design is indispensable in branding. If you get it right, you are assured of images that capture what your business is about and that your target audience will instantly recognise. Conversely, if you go about business graphic design haphazardly, you risk losing touch with how your brand is supposed to look and feel. The importance of a strategy cannot be overstated.
9 – Enhanced customer experience
Customer experience refers to a person's entire journey with your brand. That may begin with an ad they see of your product. If sufficiently interested in what they see, they might seek you out online, and that can lead them to your official website.
Your website must communicate what your brand is about with as few words as possible. That's because most consumers are averse to large blocks of texts. Once customers are convinced that what you are selling is worth their money, they will put your product in their online cart and, hopefully, take it straight to checkout. All the phases in this journey require strategic and precise graphic design.
10 – Improved conversion rates
All marketing efforts boil down to one objective–conversion. The journey towards that end is tricky, considering the level of competition in the marketplace. That is why all marketing tools must align, anchored to improving sales.
Graphic design is a crucial tool in your marketing shed. It is in your best interest to maximise the opportunities it presents. Believe that one image can launch a thousand purchases. Your professional graphic design team, if guided properly, can pull that off.
Creativity = Excellent Customer Experience
You will be working with graphs, pies, charts, and mathematical equations to develop logical business goals. However, those will not suffice. Without creativity, you won't get to tap your target market. People respond to messages that appeal to their aesthetic sense and emotional core. And that won't happen sans creativity.
You cannot overstate its importance in marketing and graphic design specifically.
You cannot pursue creativity for creativity's sake. Perhaps if you are in the business of making art, that's okay. But, if you are in the art of doing business, the goal post is different. Your creativity must translate to measurable outcomes. Think excellent customer experience.
Here's how the right kind of creativity positively impacts the customer experience.
Active customer engagement – Creativity should never alienate. That's most true if you are selling products and services. You cannot think out of the box if you know that doing so will make your target audience scratch their head as to what you are trying to say. That defeats the very purpose of marketing, which is to communicate and engage your customers.
Without such engagement, consider your efforts futile. Sure, you were creative, but for all the wrong reasons.
Compelling messaging – There is no rest from the constant barrage of messages in the internet age. The statuses, stories, and tweets you get from your friends and mutuals. There are unrelenting ads from all kinds of businesses. It's easy for your message to drown in noise and chaos.
Here, creativity matters. You'll produce compelling content that will gain your target audience's attention with enough of it. If luck is on your side, your message may even go viral and inspire user-generated content. Organic and free marketing should always aspire to, and it is always possible with compelling messaging.
Communication of value and meaning – Yes, you are a brand. Your business is to sell. But that does not mean you should approach marketing purely utilitarianly. Remember that you're dealing with human beings with hopes, passions, fears, and anxieties.
It will benefit your brand to connect with them more profoundly by communicating meaning and value. That can be done through immense creativity, of course. You can ingest humour into your content, for example. Or lots of pathos.
Brand loyalty – Real creativity is not all over the place. It knows its core, and that manifests in cohesive messaging. Message cohesion is crucial when it comes to marketing. You want your branding to remain consistent. That way, your target audience knows what you care about, and without a doubt.
With this sense of familiarity, brand loyalty follows. Your customers see you like an old friend they relate to and understand. Do not turn them off by suddenly coming up with messages that are not you. Favour the brand of creativity that thinks of new ways of delivering the old.
Clarity – Perhaps this is the be-all, end-all of effective marketing. After all, you cannot make people understand unclear messages. As mentioned earlier, there's a saturation of messages online and off. It's easy for someone to ditch something vague in favour of something else that knows what it's trying to say.
Thankfully, clarity is another achievable goal via creativity. You have to get to the core of your brand. What are you trying to achieve? Whom are you hoping to connect with? If those questions are answered with certainty, you can develop clear messaging even if communicated in different forms.
Make a Visual Impact on Business Growth
Graphic design for business marketing is just one aspect of running a successful entrepreneurial endeavour.
However, it is arguably one of the most integral. After all, for people to buy what you sell, they have to know that you exist first. And with top-notch graphic design, you are assured that whatever message you send out will get noticed by those whose attention you want to gain.
So, prioritise graphic design the same way you pay attention to other business requirements. Make sure that it's a duly exhausted tool in your marketing arsenal.
For successfully executing projects despite working with offsite artists, learn how to manage your remote graphic design team. Remember that you're dealing with artists and what works for your sales team, for instance, might not cut it.