Freelance vs Agency: Which is Best to Hire?
Freelance workers tend to have more flexibility, but agencies can better match your skills with the job if you're looking for the best fit.
This guide explains the differences between hiring freelance vs agency. When you hire a freelancer, you get someone familiar with your industry. An agency, however, is a bit different. There are no limits to the number of clients an agency can take on. 
In other words, the agency has the potential to handle more projects than a freelancer. An agency may also offer additional services to you, such as web design, marketing, and social media. You get the idea. So which is better? It depends on what you need to do.
We will look at each type of freelance vs agency option from various perspectives: from their pros and cons to their fees and rates.
The Pros and Cons of Freelance Work
Most of us would agree that freelancing is the future of work. More and more companies are embracing freelancers instead of full-time employees. 
Freelancing is the best job for college graduates. Why? Because freelancing allows you to set your schedule. With a freelancer, you can work whenever you want, wherever you want, and however long you want. 
The 9-to-5 schedule does not bind you. 
Most freelancers work from home. 
Freelancing has become increasingly popular as the job market tightens. 
The number of jobs available has increased dramatically. It is an excellent way for people to make extra money. 
People who were previously in corporate jobs can now get their foot in the door of a growing business.
Freelancers are Self-Motivated
In my experience, freelancers are self-motivated, but they don't always understand what motivates them. They are motivated by passion. They love what they do, and that drives them to succeed. 
This is great because it means you don't have to motivate them. On the other hand, motivation is also a bit selfish. You're not helping anyone if you do nothing but motivate people.
Freelancers are Flexible
While many freelancers do traditional hourly jobs, some choose to work on a project-by-project basis. 
Freelancing allows us to work remotely and focus on our interests, and it also means we're in charge of our schedule, so we get to set the pace. 
We can also work whenever and wherever we want — without needing to make long-term commitments. It's a flexible model that allows us to take advantage of new opportunities as they arise.
Freelancers can be Cheaper
While working freelance may require more work initially, it can ultimately lead to greater profits. There are many reasons why freelancers can be more cost-effective. 
There's no overhead in paying someone else's salary, health insurance, retirement plans, etc. For another, there's no need to pay for office space, computers, or any other expenses that an agency must bear. 
Furthermore, because freelancers have access to technology like word processing software, internet connections, and other business resources, they don't have to hire additional help. 
And finally, because freelancers can work from anywhere, they can take advantage of work opportunities at any time of day.
The Pros and Cons of Agency Work
Agency work is often characterised by a lack of ownership, creativity, and innovation. 
To help offset some of the cons of working for a third party, the founders of agency startups build in the ability for their clients to become owners of their business through equity or revenue sharing. 
They may also provide creative direction and expertise, but they aren't afraid to let the client take the reins if necessary.
Agencies Have Expert Staff
They can offer a broader range of services because they have more people to choose from. There are so many different skill sets that an agency can offer. 
These include but aren't limited to digital marketing, analytics, product development, graphic design, copywriting, content creation, web design, social media marketing, and user experience design. 
These are just some examples of an agency's wide range of skills. Because they have more people to choose from, they can offer a much more comprehensive range of services. 
It's much easier for them to attract talented people, and it's easier to find the best talent when you work with a firm that offers a broader range of services.
Agencies Have Experience
But they don't always come recommended by their clients. Many agencies have a long track record and expertise in their particular area. 
"As a result, agency employees have experience handling many aspects of client work, including legal, financial, business development, communications and creative services," says David G. Cavanaugh, founder of marketing agency SAG-AFTRA. "Clients may feel better knowing that the person taking their calls and sending their emails is trained in those areas."
Agencies Will Be Better Long Term
To begin with, I agree with the sentiment that agencies are better long term for clients. Freelancers are not necessarily bad people; however, the problem with freelance work is no guarantee. 
Once the projects are over, freelancers will always have to return to work for their clients. There is a stable income stream with agencies guaranteed to be there for you every month. 
Plus, agencies will often be able to negotiate a better deal with your clients.
What to Consider When Hiring an Agency or Freelancer
Your business isn't just about making money. Your business is about your company and its reputation. Make sure that you hire someone who has the same mindset and work ethic as you. 
It's essential to make sure that you have hired the right person. If you have no one on your team, it's time to find someone else. It would help ensure that your new employee is dedicated and passionate about your business. They should be excited about what you are doing.
The Best Types of Projects for Freelancers
Freelance projects tend to fall into one of three categories: project-based freelancing, contract work, or some combination of the two. 
With project-based work, your client assigns you a specific project for completion. With contract work, your employer assigns you specific tasks to perform. 
While project-based work often offers more flexibility and independence than contract work, it can also feel more stressful since you aren't sure exactly how long your project will take. 
Contract work may be more predictable, but it's generally less interesting and exciting than project-based work.
Product creation
Graphic design
Writing
Branding
Digital marketing
Event planning
Data entry
Customer service
SEO
Web design
Consulting
Photography
Social media
The Best Types of Projects for Agencies
For agencies, there are many types of projects to choose from. Some of the most common include Website Design, Content Writing, Social Media Marketing, SEO, Lead Generation, Conversion Optimisation, Mobile Marketing, and Brand Management. These are just a few of the hundreds of projects that agencies can tackle.
Long-term projects.
High-stakes projects.
Projects that require constant communication.
Project-specific skill development.
Projects that require creativity.
How Much Do They Cost?
Freelancers usually charge anywhere between $20-$100 per hour. The lowest cost (as low as $10) can be had for minimal tasks that don't require specialised skills. 
More complicated assignments can run up to $200+. When considering hourly rates, consider that there is usually some overhead associated with any freelance project, such as business cards, client invoices, advertising, etc.
I asked two of my favourite agency contacts (one that charges $20,000+/month and another that charges $1,000/month) how they come up with their fees. The $20,000+ agency explained that their fee is based on their time. They charge hourly, so the bigger the project, the bigger their bill. The $1,000 agency charged a fixed rate.
If you work as a freelancer, agency or self-employed, what do you charge? How much does your time cost? Or your marketing budget? 
There is a lot of variation in rates between freelancers, but in the case of graphic design, agencies tend to charge a set amount for a project. The standard rate per hour varies between $150 and $1000, depending on experience and expertise.
Freelancers Are More Likely to Work For Free
Freelancers, who might charge anywhere between $20 to $100 per hour, are more likely to work for free than those employed and work for a salary. 
According to a study by the U.K.-based company, JustPaying, they feel they have the best chance of getting hired if they work for free. On the other hand, employed people are more likely to turn down offers from potential clients because they aren't sure that they will be hired. 
The bottom line: employed people are more concerned about the relationship and the potential for future work.
How to Find an Agency or Freelancer Online
You can find the best agency or freelancer online by searching for it using Google. This is an excellent place to start if you're looking to hire someone to perform a specific task, such as a website redesign or a graphic design project. 
Some people think you need to meet and interview someone before hiring them physically, but it's just as easy to find and hire someone via online approaches like Zoom or Skype.
1 – Start by looking at freelancer websites like elance and Upwork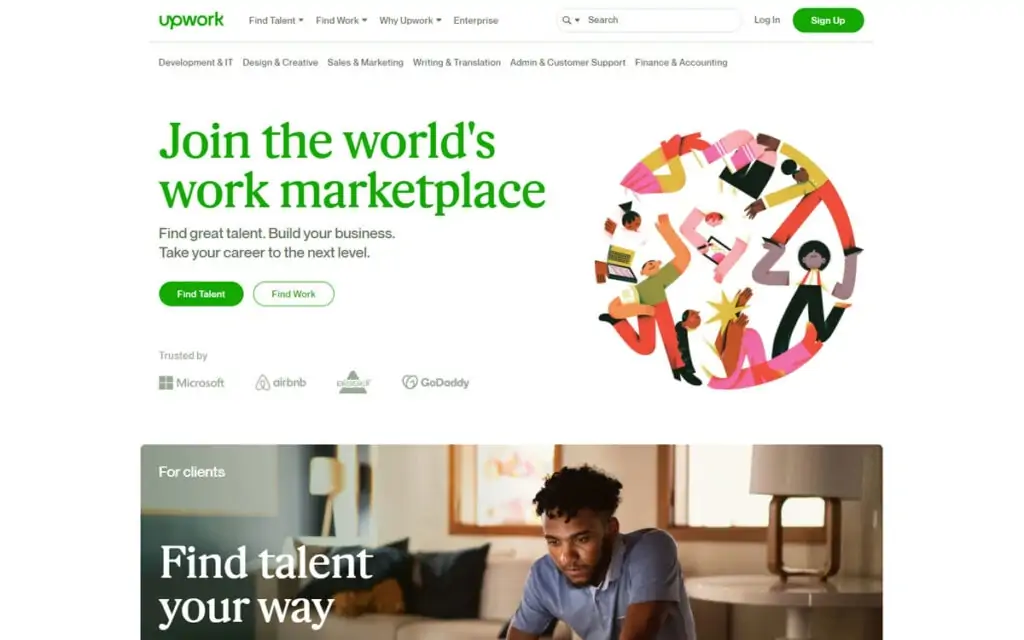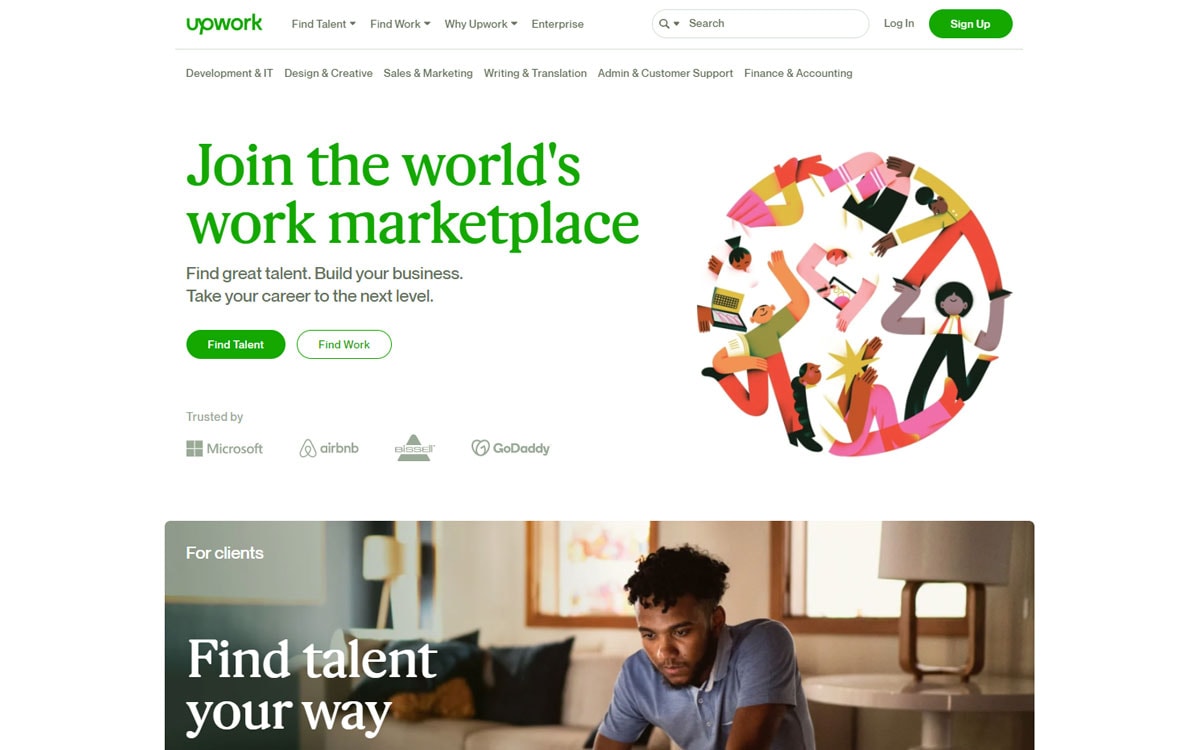 For those who prefer not to deal with the logistics of hiring someone to complete the work, there are always freelance sites like elance, odesk, and Upwork that provide gig work for small businesses. 
They also provide a free way to find potential talent, though there may be some limitations on the types of projects you can post to find candidates.
2 – Ask your friends and family to refer you to freelancers they've worked with
One way to identify freelancers is by asking friends and family for recommendations. 
Asking for recommendations of freelancers you're considering working with can be an effective way to narrow your search while also gaining insight into the experience others had working with them. If you get more than five responses, start digging into the specifics of those experiences.
3 – Ask for referrals from the agencies you want to hire
Many agencies will say yes just because you ask. But that's not a true reflection of the quality of the talent they represent. 
If an agency you'd like to hire doesn't have a good referral source in mind, they probably don't have any talent worth hiring in the first place. That being said, there are exceptions to every rule. 
Some agencies are always happy to refer you, others are only willing to refer you once they know you're serious about the work, and still, others don't care about whom they refer you to.
4 – Try freelancing websites to find freelance agencies and companies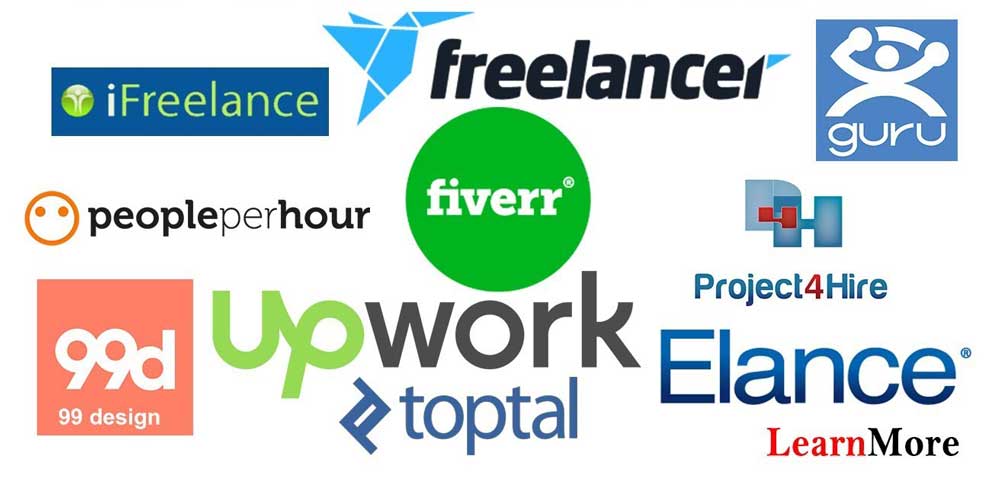 Freelance sites like Upwork and PeoplePerHour provide a way for anyone looking for work to find it. These freelance marketplaces are individual freelancers who provide various services, from graphic design to writing to coding to SEO. 
You'll find that some freelancers offer services for free while others require payment. There are pros and cons to both types of freelancers, but if you have a project you need to be completed, you'll find that they can be a fast and affordable way to get what you need.
5 – Attend local events in your industry.
Whether you're looking to hire new freelancers or agencies or contract out your work, local events can provide you with plenty of opportunities to make connections, network, and ultimately find people looking to do some work for you. 
From trade shows to professional conferences, local events in your industry are often filled with businesses looking to expand their knowledge, network, and business.
6 – Choosing Between Freelance vs Agency
If you're starting from scratch, you may consider whether to hire a freelancer or work with an agency. There are several pros and cons to each. 
Working with a freelancer may require a larger upfront payment, and there is less of an incentive for the freelancer to get results fast. 
However, a freelancer's flexibility and control over what tasks to complete are vital to maintaining and growing your brand. 
Also, if the client isn't happy, you can quickly go back to the freelancer to fix a problem. On the other hand, an agency may offer more structure but higher cost. 
Additionally, the more established agencies will usually have a proven process to create successful campaigns.
Conclusion
When it comes to hiring someone to do a specific task for you, it depends on your budget. 
If you have a limited budget, it makes sense to go the freelancer route. You will save money and have access to a greater variety of freelancers. 
On the other hand, hiring an agency could be a better option if you have the resources. You can get a broader range of services with a more predictable outcome. 
You might have more control over the project, but you still have to pay at the end of the day when deciding between freelance vs agency.
Don't be afraid to ask; we can help you figure it out! Contact us today!