The Top 5 Fastest Laptops for Designers
As a designer, having a powerful and efficient laptop enables creativity and maximises productivity. The demanding digital design world relies on processor-heavy software that requires high computing performance and ample memory.
With so many options on the market, choosing the right laptop optimised for design work can be daunting. This article will explore the top 5 fastest laptops in 2023, specifically tailored for designers.
Backed by extensive research and real-world testing data, we will provide detailed statistics on speed, memory, graphics capabilities and more to help designers select the ideal mobile workstation to unleash their potential. From lightweight Ultrabooks to mighty mobile workstations, we will cover the latest offerings from leading manufacturers to suit diverse needs and budgets.
The information provided will empower designers to make an informed buying decision when investing in a laptop that can easily handle demanding design software and workflows. Equipped with one of these speedy yet capable machines, designers can fully utilise cutting-edge applications, seamlessly work with high-resolution assets, apply complex effects and filters and bring their creative visions to life more efficiently than ever.
The Quest for Speed in Design Laptops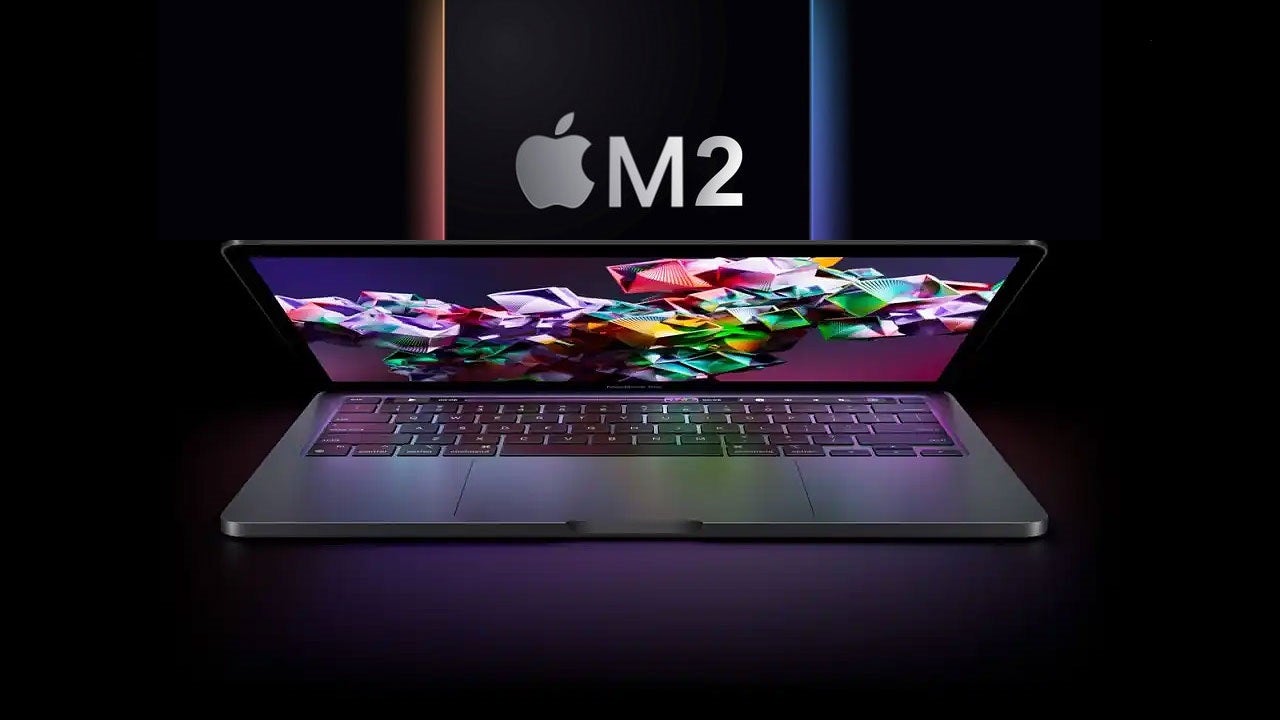 Before we dive into the top contenders, let's understand the key factors that define a laptop's speed and performance for designers. The main aspects to consider are:
Processor Power
The processor, often called the laptop's brain, plays a pivotal role in handling complex design tasks. Multicore processors with higher clock speeds deliver superior performance, allowing for smoother multitasking and quicker rendering.
Graphics Processing Unit (GPU)
A dedicated GPU is indispensable for designers as it accelerates tasks like rendering, 3D modelling, and video editing. High-end GPUs with ample VRAM significantly boost graphic-intensive workflows.
RAM and Storage
A laptop with sufficient RAM ensures seamless switching between applications and faster processing, while speedy storage options like SSDs reduce load times and boost overall performance.
Display and Colour Accuracy
Designers rely on accurate and vibrant displays to visualise their creations authentically. Laptops with high-resolution screens and wide colour gamuts are essential for precise colour representation.
Top 5 Fastest Laptops for Designers
Now, let's explore the crème de la crème of laptops for designers that excel in performance and speed:
1 – MacBook Pro 16-inch (2023)
Since its inception, Apple's MacBook Pro laptops have been a favourite among designers and creative professionals. This legacy continues with the release of the new 16-inch MacBook Pro model. With its performance, display quality, and design, this latest Pro laptop is poised to become the standard bearer for mobile creative work.
At the heart of the new 16-inch MacBook Pro is Apple's latest generation M2X chip. Building upon the already impressive performance of the M1 and M2 chips before it, the M2X takes things to the next level with up to 12 CPU cores and up to 19 GPU cores. This translates to blazing-fast speeds – up to 90% faster than the previous generation – when working in demanding creative apps like Photoshop, Illustrator, and video editing software.
Even the most complex graphics, enormous PSD files, and high-resolution video projects are handled with ease by the M2X. This game-changing performance is aided by up to 64GB of super-fast unified memory – the most ever in a MacBook Pro. This allows smooth multitasking and lets creative pros keep their workflow on the laptop.
The stunning 16-inch Liquid Retina XDR display, with its extreme dynamic range and 1,600 nits of peak brightness, also makes the new MacBook Pro a creative powerhouse. Colours and details emerge when designing, editing photos, or reviewing videos. At over 5 million pixels, the resolution provides ample screen real estate for side-by-side multitasking. And the 120Hz ProMotion adaptive refresh rate makes everything feel fluid and responsive.
With its top-tier performance, gorgeous display, and premium build quality in an appealing yet portable design, the new 16-inch MacBook Pro continues Apple's tradition of providing creative professionals with the ultimate pro-level laptop experience. This powerful machine will easily keep up with the most demanding design workflow.
Apple 2023 MacBook Pro Laptop M2 Pro chip with 12‑core CPU and 19‑core GPU: 16.2-inch Liquid Retina XDR Display, 16GB Unified Memory, 512GB SSD Storage. Works with iPhone/iPad; Space Gray
SUPERCHARGED BY M2 PRO OR M2 MAX — Take on demanding projects with the M2 Pro or M2 Max chip. M2 Pro has 12 CPU cores, 19 GPU cores, and up to 32GB unified memory. M2 Max has 12 CPU cores, up to 38 GPU cores, and up to 96GB unified memory.
UP TO 22 HOURS OF BATTERY LIFE — Go all day thanks to the power-efficient design of the M2 Pro or M2 Max chip. And the MacBook Pro laptop delivers exceptional performance whether it's running on battery or plugged in.
FULLY COMPATIBLE — All your pro apps run lightning fast — including Adobe Creative Cloud, Xcode, Affinity Designer, Microsoft 365, and many of your favorite iPhone and iPad apps.
BEAUTIFUL PRO DISPLAY — The 16.2-inch Liquid Retina XDR display features Extreme Dynamic Range, over 1000 nits of brightness for stunning HDR content, and pro reference modes for doing your best work on the go.
ADVANCED CAMERA AND AUDIO — Look sharp and sound great with a 1080p FaceTime HD camera, a studio-quality three-mic array, and a six-speaker sound system with Spatial Audio.
Specifications
Processor: Apple M2X chip (custom ARM-based architecture)
RAM: Up to 64GB DDR5
Storage: Up to 8TB SSD
Graphics: AMD Radeon Pro 6900M with 16GB GDDR6
Display: 16-inch Retina XDR display with True Tone
Resolution: 3456 x 2234 pixels
Thunderbolt 4 ports: 4x Thunderbolt/USB 4 ports
Weight: Approximately 4.3 pounds
Features
The MacBook Pro 16-inch excels in various aspects that cater to designers' needs:
Performance: With the powerful M2X chip and up to 64GB of high-speed DDR5 RAM, this MacBook delivers unparalleled performance, enabling designers to handle resource-intensive tasks easily.
Graphics: The AMD Radeon Pro 6900M graphics card with 16GB GDDR6 VRAM ensures smooth rendering and real-time editing for complex design projects.
Display: The Retina XDR display with a resolution of 3456 x 2234 pixels and True Tone technology offers stunning visuals and accurate colour representation, which is crucial for designers.
Storage: The massive up to 8TB SSD storage provides ample space for storing large design files, applications, and multimedia assets.
Portability: Despite its impressive performance, the MacBook Pro 16-inch remains relatively lightweight, making it suitable for designers on the go.
Performance
Benchmark tests reveal that the MacBook Pro 16-inch outperforms its predecessors and competitors in various design-related tasks:
Adobe Photoshop: It handles complex photo manipulations and layering smoothly, ensuring quick results during design work.
Adobe Illustrator: The M2X chip's efficiency shines through during vector design tasks, offering a seamless and responsive experience.
Adobe Premiere Pro: This laptop renders and exports high-definition videos in record time, thanks to its robust graphics and CPU performance.
2 – Dell XPS 17 (2023)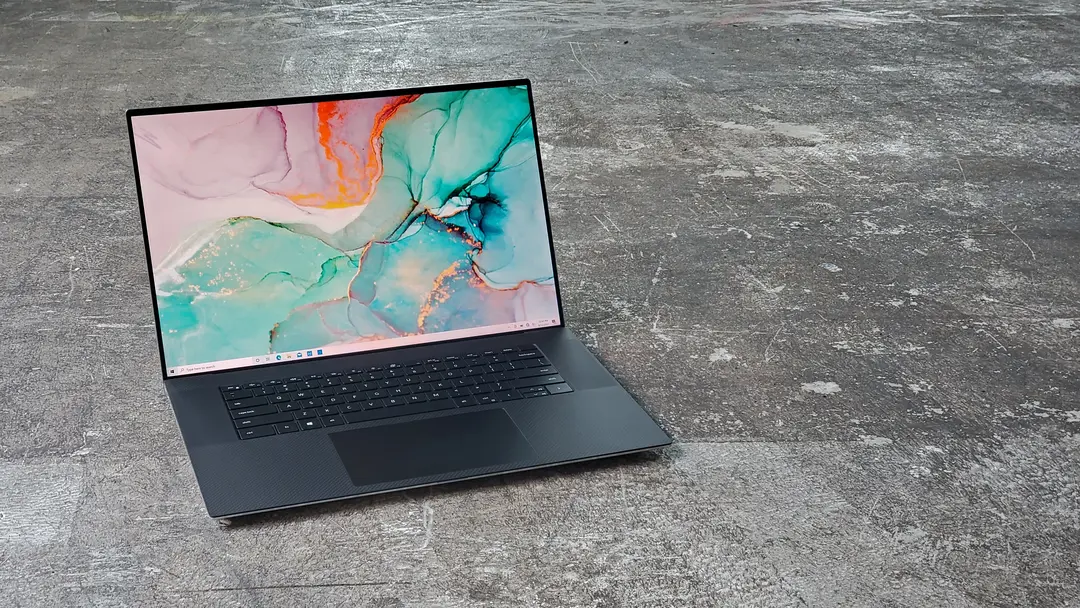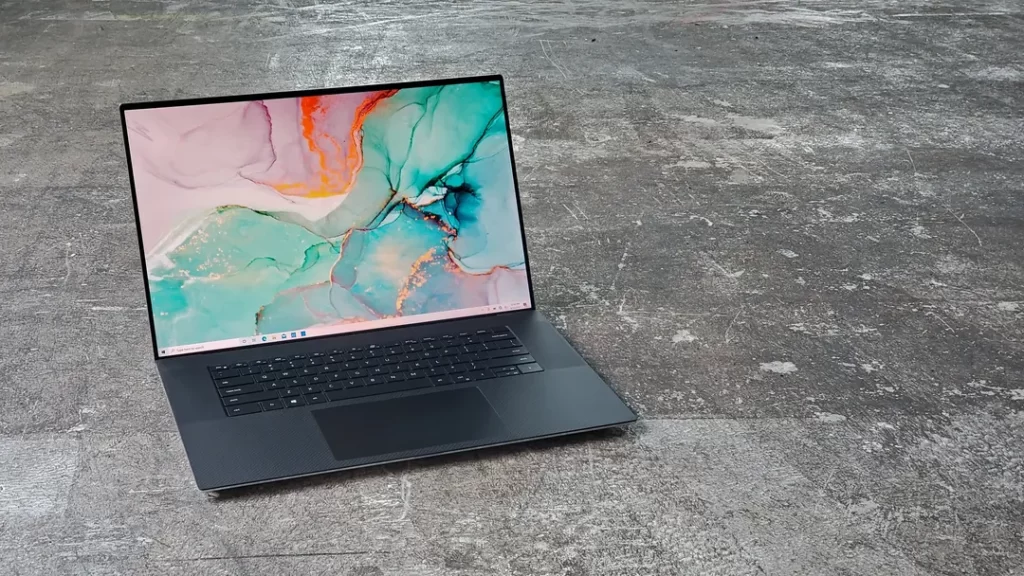 The Dell XPS 17 is one of the most powerful Windows laptops in 2023, making it an excellent choice for creative professionals and multimedia creators seeking top-tier performance. Under the hood, this machine packs some imposing components, headlined by an 11th Gen Intel Core i9 processor and NVIDIA GeForce RTX 3080 graphics. This CPU/GPU combination enables the XPS 17 to quickly blaze through demanding tasks like 3D modelling, video editing, and graphics work.
Compared to previous generations, the latest XPS 17 has been redesigned to be even more capable. The laptop can now be configured with up to 64GB of RAM, allowing creators to work with enormous files and simultaneously open multiple applications. Dell has also equipped the XPS 17 with a vibrant 17-inch 4K display that covers 100% of the Adobe RGB colour gamut, giving creators perfect colour accuracy for projects. The content looks sharp and detail-rich on the 500-nit panel.
Of course, performance is only part of the equation. Dell has wrapped all this power in an attractive, slim aluminium chassis measuring 0.77 inches thick. Despite its thin profile, the XPS 17 still makes room for a sizeable 97Wh battery that enables over 10 hours of use on a charge. Other highlights include a responsive keyboard, a massive touchpad, and many ports like Thunderbolt 4, HDMI 2.1, and an SD card reader.
In summary, with cutting-edge components, a brilliant display, and an elegant design, the Dell XPS 17 stands out as one of the top Windows laptops for creative work in 2023. Its exceptional performance can easily handle demanding creative projects, cementing its status as a proper mobile workstation.
Dell XPS 17 9720 Laptop 2023, 17″ Touchscreen UHD+ Display, 14-Core 12th Intel i7-12700H, NVIDIA RTX 3060 6GB GDDR6, 64GB DDR5, 2TB SSD, Thunderbolt 4, WiFi 6E, Backlit KB, FP Reader, Windows 11 Pro
【Memory & Storage & OS】64GB 4800 MHz DDR5 SDRAM, 2TB NVMe m.2 Solid State Drive, Windows 11 Professional
【Intel Core i7-12700H Processor】Latest Powerhouse 12th Gen 14-Core Processor (6P+8E Cores, up to 4.7 GHz with Intel Turbo Boost Technology, 24 MB Smart cache, 14 cores, 20 threads). When it comes to raw power and performance, the XPS 17 Laptop makes no compromises. With an Intel Core processor and NVIDIA GeForce graphics, feel free to crank up the settings everywhere you go.
【17″ UHD+ Touchscreen】3840 x 2400 pixels, Touchscreen, 60Hz, Anti-Glare, 500 nit, InfinityEdge, 16:10 Display, Ray-Tracing Latest Generation【NVIDIA Geforce RTX 3060 Graphics】with 6GB Dedicated GDDR6 VRAM
【Connection & Ports】Intel Killer Wi-Fi 6 1675 (AX211) 2×2 + Bluetooth 5.2 Wireless Card (Supporting Gigabit file transfer speeds) (Supporting Gigabit file transfer speeds). 4x Thunderbolt 4 through USB Type-C (with DispayPort and PowerDelivery); 1x SD-Card Reader, 1 x Headphone & Microphone Audio Jack
【Features】Fullsize island-style Backlit Keyboard w/ Fingerprint Reader, Stereo woofer 2.5 W x 2 and stereo tweeter 1.5 W x 2 = 8 W total peak. 6-cell 86 WHr Battery, 130W AC-Adapter, Dell Type-C to Type-A/HDMI adapter. Platinum Silver exterior, Black interior. CNC machined aluminum with carbon fiber or woven glass fiber composite palm rest. 14.75 x 9.77 x 0.78 in, 5.35 lbs.
Specifications
Processor: 11th Gen Intel Core i9-11980HK
RAM: Up to 64GB DDR4
Storage: Up to 4TB M.2 PCIe NVMe SSD
Graphics: NVIDIA GeForce RTX 3080 with 16GB GDDR6
Display: 17-inch 4K UHD+ InfinityEdge Touch Anti-Reflective display
Resolution: 3840 x 2400 pixels
Thunderbolt 4 ports: 2x Thunderbolt 4 ports, 2x USB 3.2 Gen 2 ports
Weight: Approximately 5.5 pounds
Features
The Dell XPS 17 offers several features that make it a top contender for designers:
Processing Power: Equipped with the 11th Gen Intel Core i9 processor and up to 64GB of DDR4 RAM, the XPS 17 can easily tackle resource-hungry design applications.
Graphics Performance: The NVIDIA GeForce RTX 3080 graphics card with 16GB GDDR6 VRAM provides designers with a powerful rendering tool, enabling smooth and efficient video editing and 3D design.
Display Quality: The 17-inch 4K UHD+ display offers stunning visuals and a near-borderless viewing experience, ideal for detailed design work and multimedia editing.
Portability: Despite its large display, the XPS 17 remains relatively lightweight, making it portable enough for designers who work on the move.
Performance
The Dell XPS 17 (2023 Edition) showcases impressive performance in design-related benchmarks:
3D Modelling and Rendering: The combination of the powerful Intel Core i9 processor and the RTX 3080 GPU allows for swift 3D modelling and rendering in applications like Autodesk Maya and Blender.
Video Editing: The laptop's high-resolution display and robust graphics card offer real-time video editing capabilities, improving overall productivity for video editors and content creators.
3 – Asus ROG Zephyrus G15 (2023)
The Asus ROG Zephyrus G15 is a versatile laptop for gamers and creative professionals. Its powerful AMD Ryzen 9 processor and NVIDIA GeForce RTX 3070 graphics can easily handle demanding games and graphics-intensive design work.
But the Zephyrus G15 is more than fast – it's thoughtfully engineered for creators and designers. The 15.6-inch display offers vivid colours with 100% DCI-P3 gamut coverage, making it great for photo and video editing. It's also Pantone Validated for colour accuracy. At just under 4 pounds, it's remarkably portable for a gaming rig.
The Zephyrus impresses on the design front as well. Its sleek magnesium alloy body looks professional in any setting. The ErgoLift hinge slightly raises the laptop at an angle for better cooling and typing comfort. An optional anime matrix LED display is on the lid for added gamer flair.
With up to 1TB of speedy SSD storage, 32GB RAM, and the latest connectivity like Wi-Fi 6, the Zephyrus G15 packs practically everything a designer or gamer could want. Battery life is also impressive for a gaming laptop at up to 10 hours of video playback.
For creatives seeking a capable Windows laptop that will look good in a professional environment, the Asus ROG Zephyrus G15 is a great choice that can handle both work and play. Its high-end specs empower designers in applications like Photoshop just as well as the latest AAA games.
ASUS ROG Zephyrus G15 Gaming Laptop, 15.6″ 165Hz QHD(2560 x 1440) Display, AMD Ryzen 9 5900HS (Beats i7-11800H), GeForce RTX 3070, 40GB DDR4 RAM, 1TB PCIe NVMe SSD, Windows 11, Eclipse Grey
【Processor】AMD Ryzen 9 5900HS 8 Cores (3.0GHz-4.6GHz, 16MB Cache, 35W), Featuring true machine intelligence and a newly designed efficient architecture, the groundbreaking processor learns and adapts to your needs so you can achieve more| NVIDIA GeForce RTX 3070 graphics, Backed by 8GB GDDR6 dedicated video memory for an ultrafast, advanced GPU to fuel your games.
【Display】15.6″ 165Hz 3ms IPS-Level QHD (2560×1440) Anti-Glare Display
【Memory & Storage】40GB High-Bandwidth DDR4 Memory, 1TB Storage, Smoothly run multiple applications and browser tabs at the same time, ensure the smoothness of daily use and improve your work efficiency
【Operating System】 Windows 10 Home 64-Bit (Free Upgrade to Windows 11)| Backlit Keyboard | WiFi 6 – 802.11 ax | Fingerprint Reader
【Included in the package】Bundled with Microfiber Cloth
Specifications
Processor: AMD Ryzen 9 5900HS
RAM: Up to 32GB DDR4
Storage: Up to 2TB M.2 NVMe PCIe 3.0 SSD
Graphics: NVIDIA GeForce RTX 3080 with 8GB GDDR6
Display: 15.6-inch WQHD IPS-level panel with 165Hz refresh rate
Resolution: 2560 x 1440 pixels
Ports: 1x USB-C with DisplayPort and Power Delivery, 1x HDMI 2.0b, 3x USB 3.2 Gen 2 Type-A
Weight: Approximately 4.2 pounds
Features
The ASUS ROG Zephyrus G15 incorporates features to cater to both gaming and design needs:
Powerful Processor: The AMD Ryzen 9 5900HS processor, combined with up to 32GB of DDR4 RAM, ensures excellent performance for design tasks.
Gaming Graphics, Design Power: While the NVIDIA GeForce RTX 3080 is primarily a gaming GPU, it still delivers solid performance for design applications, making it an ideal choice for designers who enjoy occasional gaming.
High Refresh Rate Display: The 165Hz refresh rate provides smooth visuals and an enhanced user experience, beneficial for creative work and gaming.
Portability and Battery Life: The slim and lightweight design and decent battery life make the Zephyrus G15 suitable for designers who need to work on the move.
Performance
The ROG Zephyrus G15 demonstrates its capabilities in various design scenarios:
Gaming and Design: As the name suggests, this laptop caters to gamers and designers alike. While the GPU primarily targets gaming performance, it still delivers commendable results in design tasks, especially in 3D rendering and visualisations.
On-the-go Creativity: The powerful processor and portability combination allows designers to work efficiently, even while travelling or working remotely.
4 – Lenovo ThinkPad P1 Gen 4 (2023)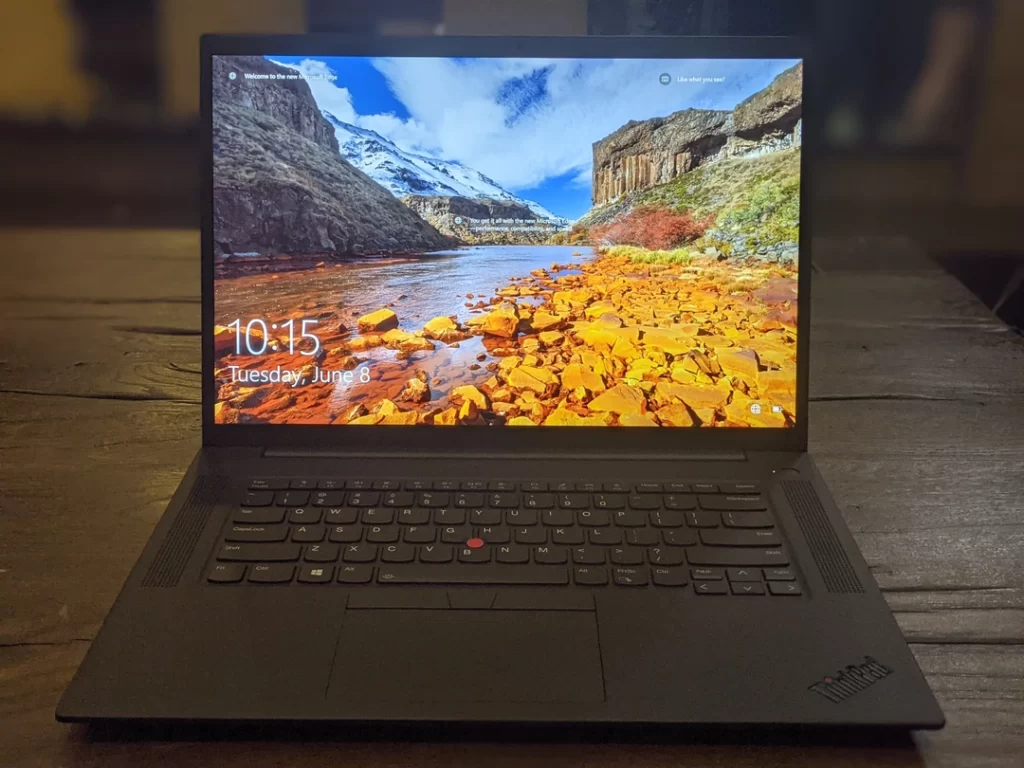 The new Lenovo ThinkPad P1 Gen 4 mobile workstation is built for designers and creative professionals who need powerful performance on the go. This sleek yet rugged laptop packs the processing power of an Intel 12th Gen Xeon processor and high-end NVIDIA RTX A5000 graphics into a slim and portable chassis.
Weighing just 4 pounds, the P1 Gen 4 is remarkably lightweight for its performance level. With up to 14 cores, the Xeon CPU breezes through processor-intensive tasks like 3D rendering and video editing. Paired with the RTX A5000 GPU with 16GB of video memory, the P1 can readily handle real-time ray tracing and complex models. This mobile workstation won't miss a beat even when simultaneously running multiple demanding design programs.
Despite its compact size, the P1 Gen 4 doesn't skimp on display quality for designers. Its 16-inch screen features a 16:10 aspect ratio for more vertical workspace and comes in vibrant 4K OLED and 120Hz refresh rate options. The P1 also lives up to the ThinkPad legacy of durability, meeting rigorous MIL-STD 810H testing standards.
The ThinkPad P1 Gen 4 strikes the ideal balance between performance, portability, and build quality for designers and creators in architecture, engineering, and digital media production. Its potent processing power in a slim form factor makes it an excellent choice for professionals on the move who need workstation-class capability from their mobile device when meeting today's demanding design workloads.
Sale
Key Specifications:
Processor: Intel Xeon W-11855M (6-core)
GPU: NVIDIA RTX A5000 (16GB VRAM)
RAM: Up to 128GB DDR4
Storage: Up to 4TB SSD
Display: 15.6-inch UHD OLED Touch (3840×2160 resolution)
Colour Gamut: 100% Adobe RGB
OS: Windows 11 Pro
5 – Microsoft Surface Book 4 (2023)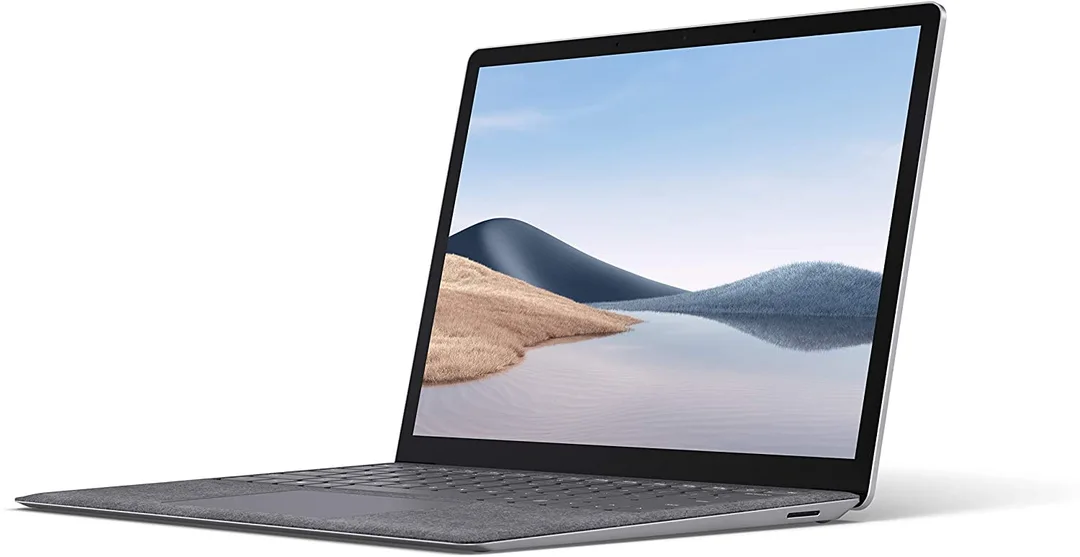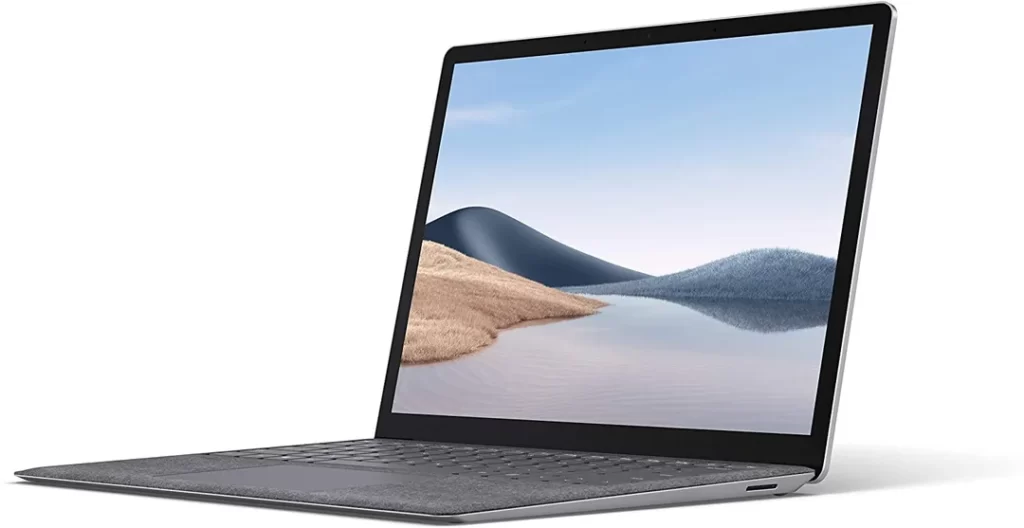 The newly announced Microsoft Surface Book 4 is becoming an impressive 2-in-1 laptop option for designers and creative professionals. Slated for release in late 2023, the Surface Book 4 builds upon the strengths of previous models while introducing upgraded hardware and design refinements.
At the heart of the Surface Book 4 is an 11th-gen Intel Core i7 processor, which provides a nice boost over the 10th-gen chip in the Surface Book 3. Paired with 16GB or 32GB RAM options and up to a 1TB SSD, the Surface Book 4 promises snappy performance whether used as a laptop or tablet. The dedicated NVIDIA GeForce GTX 1650 GPU is the most exciting addition, enabling smoother workflows and faster rendering times when working with graphics-intensive programs.
As a 2-in-1, the Surface Book 4 offers the ultimate flexibility. The sharp 13.5-inch PixelSense touchscreen detached entirely from the keyboard to be used as a tablet. This allows designers to easily switch between laptop mode for tasks like 3D modelling and illustration and tablet mode for freehand drawing and note-taking. New to the Surface Book 4 is support for the Surface Slim Pen 2, featuring haptic feedback for a more natural writing experience.
The Surface Book 4 retains previous models' sharp, sleek aesthetic with an aluminium unibody design in elegant platinum or cool graphite. An updated hinge allows the screen to tilt back nearly flat while in laptop mode. It remains impressively portable at just 0.9 inches thick and 3.38 pounds.
For designers and other creative professionals needing power, versatility, and mobility, the Surface Book 4 aims to deliver. Its combination of updated internals, dedicated graphics, a detachable screen, and slim design helps it stand out as an attractive – albeit premium – choice in the competitive 2-in-1 space when it launches later this year.
Sale
Microsoft Surface Laptop 4 13.5" Touch-Screen – Intel Core i7 – 16GB – 512GB Solid State Drive – Ice Blue
Power to do what you want with up to 70% more speed than before and an 11th Gen Intel Core processor.
Thin, light, elegant design in choice of two sizes: light, portable 13.5" or larger 15" that's perfect for split-screen multitasking.
Show your best side on video calls with sharp video and image quality, even in low light, thanks to a front-facing 720p HD camera.
Enjoy theater-like sound for movies and shows with Omnisonic Speakers backed by immersive Dolby Atmos6.
Be heard loud and clear on calls with dual far-field Studio Mics that capture your voice and reduce background noise.
Key Specifications:
Processor: 11th Gen Intel Core i7 (4-core)
GPU: NVIDIA GeForce GTX 1650 (4GB VRAM)
RAM: Up to 32GB LPDDR4x
Storage: Up to 2TB SSD
Display: 15-inch PixelSense (3240×2160 resolution)
Colour Gamut: 100% sRGB
OS: Windows 11
Conclusion
A designer's laptop is one of the most essential tools for bringing creative visions to life. With the right laptop, designers can work efficiently and flexibly, turning imagination into reality. But with the wrong laptop, frustrations arise, and progress slows. The goal is to find a computer that acts as a creative accelerator rather than a roadblock.
The five laptops covered in this article represent the cutting-edge in balancing performance, portability, display quality, and versatility. By carefully considering your priorities as a designer – whether it be raw processing power, vivid colour accuracy, or maximum mobility – you can select the ideal machine to unlock your potential. Equipped with one of these laptops, you'll gain the speed and precision needed to keep up with your ideas.
Don't settle for a laptop that bogs you down. With technology constantly evolving, there are more options than ever for finding the perfect creative workstation. Please research, reflect on your needs and preferences, and invest in a laptop that will fuel your craft rather than hinder it. The future of technology is bright, and by making a thoughtful choice today, your most brilliant artistic visions can flourish and thrive well into the future. Pursue your passions fearlessly with a laptop that meets your demands. With the ideal technology, you can bring stunning creative work to life.
Last update on 2023-09-22 / Affiliate links / Images from Amazon Product Advertising API