10 Essential SEO Strategies for Doctors
Your medical practice requires a steady stream of returning customers and new ones to grow and succeed. SEO for doctors is one of the best ways to promote your practice while getting in front of potential clients. Prospective customers trust Google. If your practice ranks top on SERPs, they believe it's more credible and reliable. You can increase your practice's online visibility, web traffic, and ROI with compelling medical SEO tricks.
Effective SEO techniques enable you to gain new customers while minimising overall marketing expenses primarily because other means of advertising are costlier. These strategies should also promote growth. Implementing the best SEO practices can enhance lead quality, help build valuable relationships, and improve online reputation. This article outlines ten essential SEO strategies for doctors.
Ensure a custom medical web design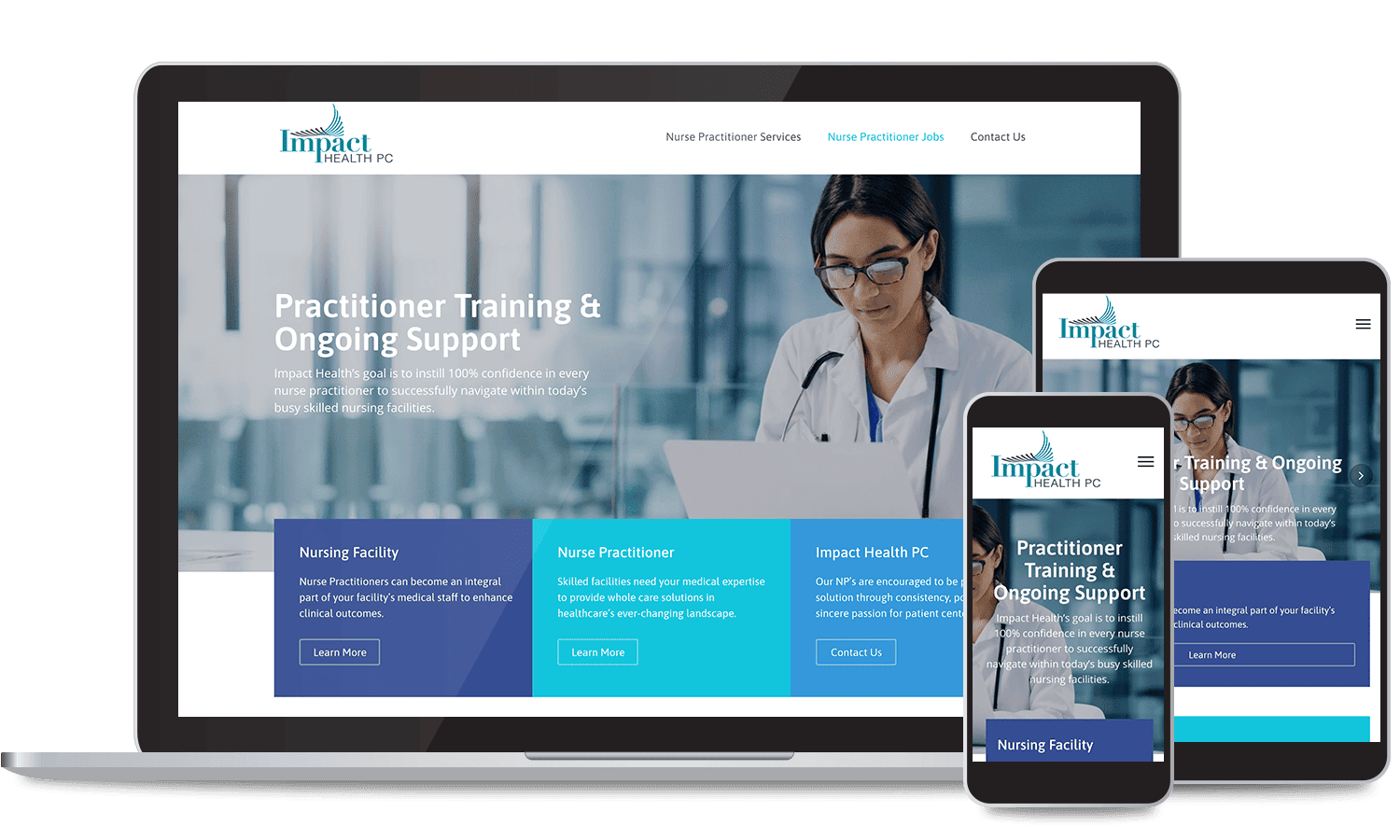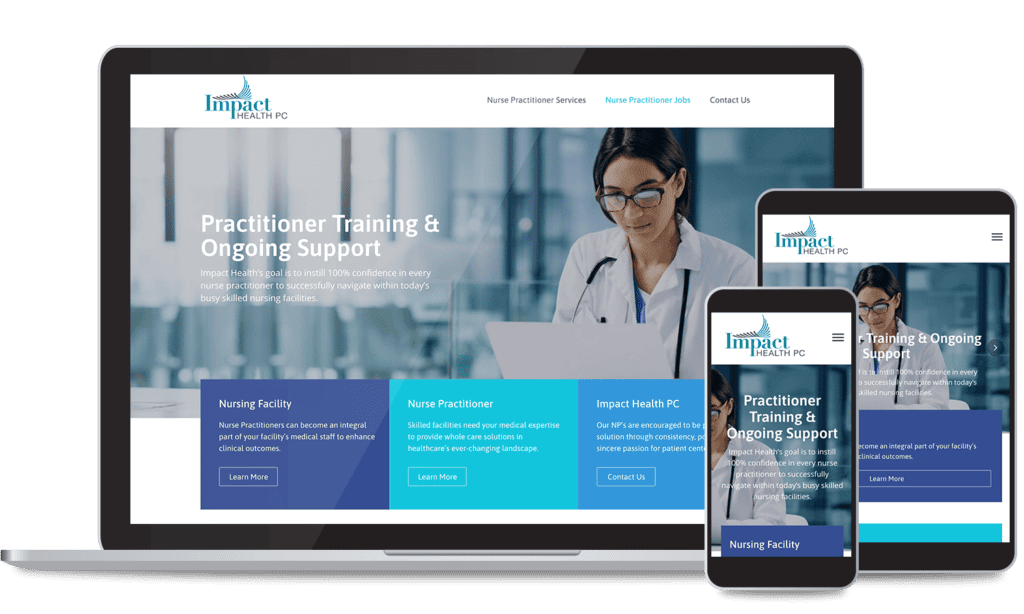 Web design is crucial to any successful medical practice because it creates the business's first impression. An excellent medical web design should be mobile responsive, interactive, and easy to navigate. Your site's load time can make or break it. Optimise your website speed to reduce bounce rates. Consider using compelling imagery to increase engagement.
Leverage top-quality photos to demonstrate the quality of the services or products you offer. Your medical web design can set you apart from your competitors, so ensure the brand message is clear enough to stay with your site visitors. The medical site should showcase complete contact information, primary services, appointments, online consultation, details about doctors, a blog section, success stories, and patient feedback.
Conduct keyword research
Keyword research involves determining the search phrases prospective patients enter in search engines to find your services. It's crucial for any successful SEO or PPC advertising campaign because keyword research lets you know user intent and what they're looking for. Keyword research for SEO enables you to identify, assess, and choose keywords or phrases for optimising your site pages and get the anchor text to use for your link-building campaigns.
For PPC ad campaigns, keyword research allows you to identify and pick relevant keywords or phrases for targeting with your ads. This makes it easier to position, market, and optimise your medical practice online. Keyword research tools like the Google Adwords Keyword Planner can help you save time while ensuring effective keyword research.
Get online patient reviews.
Online patient reviews are an excellent way to optimise your site and create a robust online presence, earning more website traffic, patients, and leads for your medical practice. They can help your SEO for doctors by assisting potential clients in developing opinions about your healthcare business, boosting your click-through rate (CTR), and increasing your search engine visibility.
Reviews are the difference between gaining or losing a new patient. Read and respond to your patient reviews, whether good or bad. While positive reviews help attract new clients, negative ones enable you to enhance your practice. Leverage rich snippets, local directories, and social media platforms to boost your medical SEO using online reviews. In addition, responding to all reviews lets you showcase your practice's humanity.
Claim your Google My Business listing.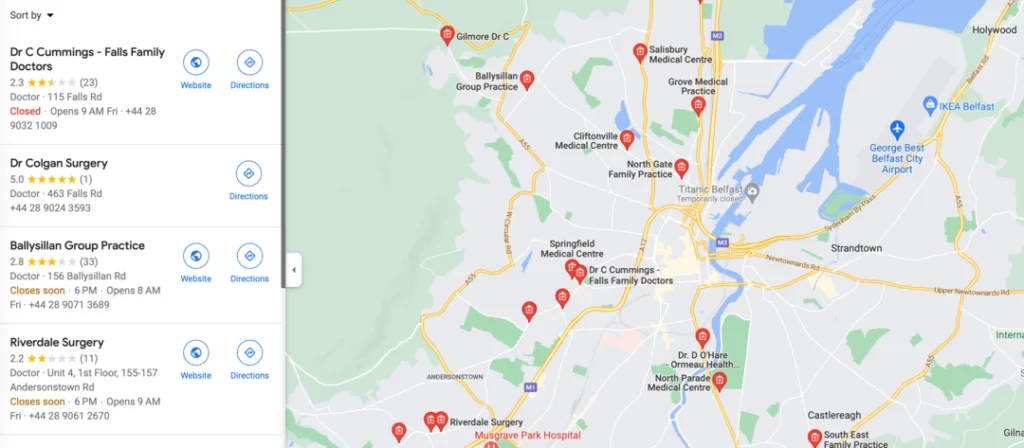 Today's digital marketing field is ever-expanding, making Google ratings, profiles, and reviews invaluable for medical doctors. Google My Business (GMB) makes your business discoverable online for more patients to find you. Most medical practices use Google My Business to generate leads and drive web traffic.
You can optimise your GMB listing to boost your medical business's search visibility for more patients to discover you. Google My Business enables you to build your medical practice's organic presence, so prioritise it. To optimise your GMB listing for doctors, including single practitioner, multi-practitioner, and multi-practitioner and multi-location practices, consider the following:
Claiming GMB ownership and complete verification
Adding consistent NAP (Name, Address, and Phone number)
Adding photos and videos
Adding hours
Choosing categories
Including a captivating business description
Adding your medical practice's website URL
Growing your Google ratings and reviews
Create unique, high-quality content.
Creating informative medical content can attract potential clients and retain existing ones. Ensure your site features unique, well-researched, and properly formatted blog posts, articles, and other content to educate, entertain, and inform users. Google will prioritise your pages if it believes the content is the best.
Publishing top-quality content will persuade others to link to it, offering proof of expertise. Content marketing customised to your target audience lets you establish a reputation and authority, increasing the possibility of converting them into new patients. When writing content, ensure it's engaging to keep users coming back for more.
When it comes to doctors' SEO, social media is quite valuable. Social media platform links can help boost your medical practice website SEO due to their high domain authority. Start creating Facebook, Instagram, and Twitter accounts and update your details. Since each social platform is unique, learn which you prefer and know your audience.
Utilise clear, high-quality images throughout your posts and profiles. Ensure you're HIPAA compliant, and consider consulting an attorney if you need more clarification on compliance issues. Building social media profiles for your medical practice and posting regularly can significantly increase brand awareness and boost your SEO campaign.
High-quality link building
Link building is an essential SEO aspect for medical practitioners. Search engines focus more on the number of backlinks directed to your site. The more top-quality links your website has, the higher it'll rank. Outreach is an effective way to get more backlinks. Simple outreach emails can impact. However, the best ones are customised according to the user's needs.
Ensure excellent quality content marketing to get backlinks. SEO backlinks for doctors increase web traffic and take users back to your website, increasing sales. Good quality backlinks enable sites to rank higher on SERPs and improve domain authority, trust score, and domain rating. They're a solid indicator of credibility and authority.
Optimise for local search
Optimise your medical practice website to rank higher for local search. Optimising your site for local search helps you rank high in local SERPs. It's good for attracting more patients from your local area and improving your online reputation and visibility. Optimising for local SEO increases web traffic and sales while enhancing customer service and support by ensuring prospects easily find information about your practice, increasing the likelihood of converting.
It also increases your brand's recognition and awareness and enables you to reach new clients and markets. Local SEO optimisation can help your healthcare practice save money and time on marketing, enhance its overall SEO strategy, and make your site more accessible and user-friendly.
Ensure your website is mobile-friendly
Creating a mobile-friendly website is imperative for SEO success because most patients search for you using their smartphones. Mobile SEO helps build trust, makes your practice more competitive, amplifies your visibility, and ensures a good browsing experience for your site visitors. To make your site mobile-friendly:
Pick a mobile-responsive theme
Change button placement and size
Avoid flash
Eliminate pop-ups
Ensure a simple design
Make it fast
Increase website speed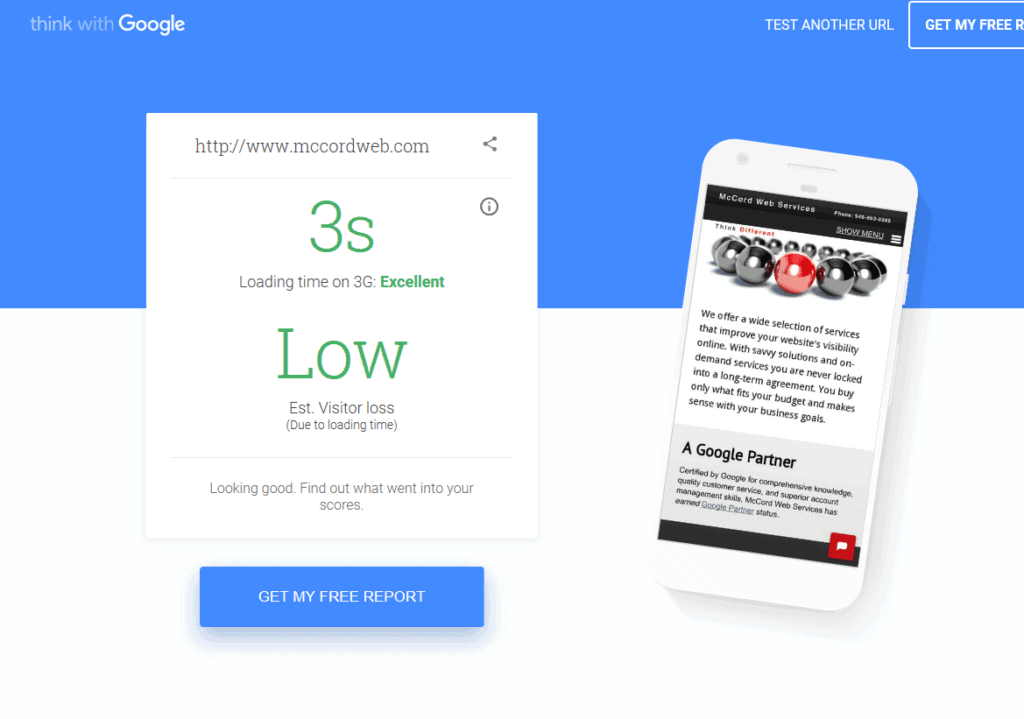 Your website speed impacts your practice's SEO rankings, user experience, and conversion rate. Users quickly abandon slow-loading websites for competitor sites. Improve your site speed to increase your search rankings, conversion rate, and user experience. You can optimise your website speed by getting an excellent host, reducing file and image sizes, and converting images from jpg to WebP format. Caching, minifying codes, simplifying redirects, and using a content delivery network can also help increase website speed.
Essential SEO Strategies Wrap Up
SEO is an excellent way for medical practitioners to increase their online visibility, brand awareness, web traffic, and ROI. These essential SEO strategies for doctors can be invaluable for your practice.