E-Commerce Automation: 5 Ways to Use it For Your Business
Contrary to popular opinion, operating an e-commerce store requires much hard work. 
E-commerce automation can significantly benefit your business by automating its aspects, such as marketing, communication, fulfilment, shipping, and follow-ups.
As an e-commerce business owner, you should be wary of how you're spending your time. 
It's effortless to get indulged in small matters as opposed to focusing on the bigger picture. 
These little matters end up taking most of your time, and thus you're not able to take your company to the next level. 
When you start using e-commerce automation tools, you're able to automate specific repetitive tasks. 
This frees up your time and allows you to focus on what matters for your company's growth!
What is e-commerce automation?
E-commerce automation is a task, digital or technological in nature, that is executed after an action or lack thereof from a customer or your team member. 
To put it simply, it is a task that happens automatically by using an e-commerce automation platform or e-commerce automation tools without the need for human input. 
All you have to do is set it up, and it will take things from there! 
For instance, you can incorporate shipping automation in your e-commerce store to improve deliveries. 
When orders are dispatched, emails and text messages would be sent to the customers notifying them about their order status. 
Or you can have individual emails or ads automated that would be targeting a particular audience. 
You can also use it for sending reminder messages to those customers who abandon their carts. 
The list goes on and on, but you get the basic idea.
How can e-commerce automation help my business?
The e-commerce industry has been steadily growing during the last few years while taking over the brick-and-mortar stores. 
The recent COVID-19 crisis has only accelerated its growth. 
Furthermore, as per Forbes, customers expect faster and more convenient deliveries. 
E-commerce companies must move quickly and be ready to adapt to stay competitive and relevant.
E-commerce automation can help e-commerce companies achieve their goals mentioned above while offering a variety of other benefits. 
Some of the ways that e-commerce automation can help your e-commerce company are given below:
E-Commerce automation helps you save time
By automating repetitive tasks, you're able to free up your schedule. 
Just imagine the possibilities if you did not have to worry about these tasks – the sky's the limit. 
The list of such tasks includes data entry, social media posting, customer emails, and more. 
The more tasks that you can automate, the more time you'll have at your hands. 
E-commerce automation tools can help you even to schedule your sales promotions to go live at the desired time, take care of new product releases' announcements, remove any discounted products once the sale is over, make changes to the prices, track orders, grant rewards, etc. 
However, e-commerce automation does more than automate your tasks. 
It improves the quality of the tasks performed, thus removing the need for constant error-checking and fixing. 
When data moves from one platform to another, the probability of human error is reduced. 
However, it's always a good idea to conduct periodic e-commerce automation testing, thus ensuring that everything's working correctly. 
You can enhance your employees' engagement
When you relieve your employees from carrying out the same boring and repetitive tasks – day in and day out – you're improving employee satisfaction. 
With e-commerce automation tools, your team won't have to do these tedious tasks. 
Instead, they can periodically check with the system to ensure that it is properly working. 
How does that help your e-commerce business? 
These employees can now contribute to bigger goals such as improving strategy, investing in learning, and growing in their respective fields. 
E-commerce automation improves customer satisfaction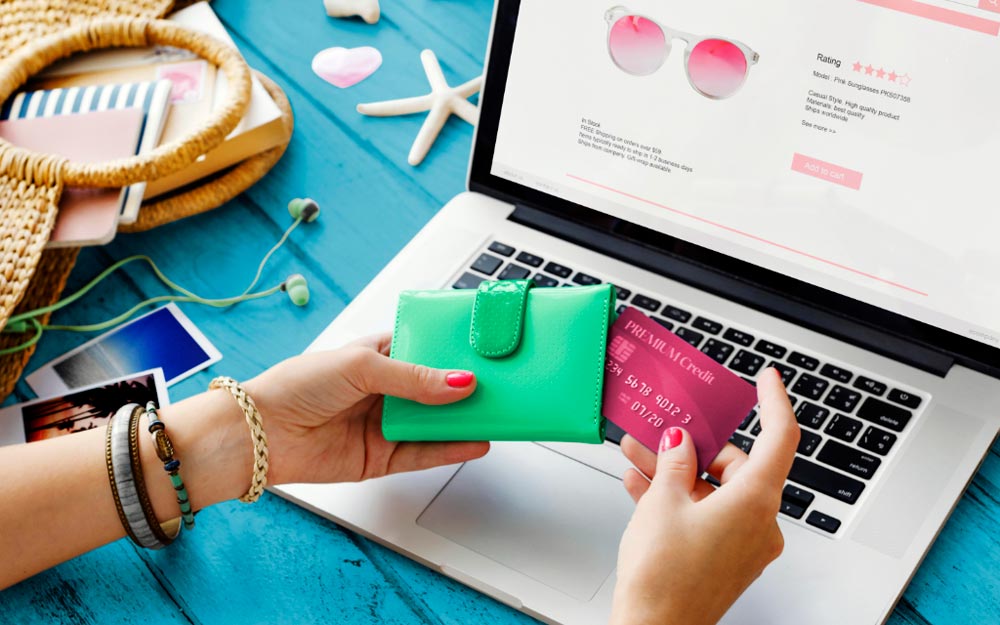 Your repeat customers are your happy customers. 
Did you know that new customers cost you about five times more instead of selling to repeat customers? 
E-commerce automation allows you to keep your customers happy, thus transforming them into repeat customers. 
Sure, you can ensure timely communication with a handful of customers. 
However, what happens when the number grows? What about when you have a thousand customers? 
The chances are that you're going to slack in terms of communication leading to bad customer experiences. 
So, how can e-commerce automation help with customer satisfaction? 
When you incorporate e-commerce automation, you can improve the quality of customer experience at your e-commerce store. 
Customers can find what they want quicker, purchase conveniently, and remain updated about their order's status without having you or your customer support team intervene. 
E-commerce automation helps with vendors too
Apart from your customers, you also have to keep your suppliers happy. Keeping them happy will ensure profitable, long-term relationships. 
You can use different e-commerce automation to keep your relationship with your suppliers engaging and growth-focused. 
You can incorporate automated supplier portals, thus freeing up your employees' time and enabling suppliers to take the lead on the matter. 
You will be available, of course, for any customer service and queries that they might have. 
However, the vendors will be able to work through the portal without waiting for human intervention. 
E-commerce automation helps with deliveries
From your customer's perspective, the most frustrating thing to happen is for their package to get lost or sent to the wrong address. 
That's where shipping automation comes into play. 
It allows the orders to be processed directly from the customer, implying that receipts and shipping labels are printed instead of manually typing them. 
It not only helps in saving time but also prevents any mistakes from happening. 
Order tracking is a priority for customers, and businesses must be aware of where the order is to ensure good customer service and quality assurance. 
Shipping automation can help you achieve that with minimal effort.
What do I use e-commerce automation for?
Now that we've talked about why your e-commerce business must incorporate some form of automation, how do you figure out where to start? 
The automation options appear to be endless, but you need to start from somewhere. 
Check out the following e-commerce automation checklist that will help you determine where you should or can start with automation. 
Locate the pain points
Where does your workflow get bottled? If you can't figure that out, use the issues that your customers have reported and the feedback that your employees have submitted. 
It would help if you addressed these on a high-priority to achieve the most significant possible impact. 
If you see that issues lie in various areas, it is time to look for an e-commerce automation platform or a system instead of individual tools. 
The platform or a system will help you handle the specific point where all of these issues coincide—for instance, a CRM tool. 
Keep the big picture in mind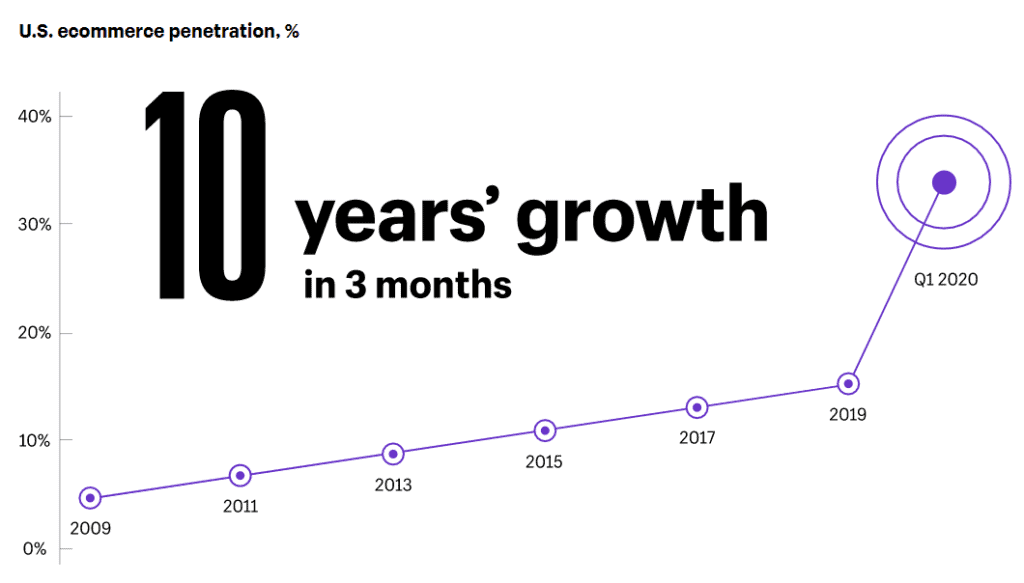 Many e-commerce businesses make this mistake – they get overwhelmed by the petty tasks and lose sight of the bigger picture. 
However, by focusing on the bigger picture, you will identify where work needs to be done. 
For instance, which areas of growth are being blocked regularly?
Is there something that you want to launch, but the launch continues to get postponed? 
Incorporating premium e-commerce automation tools can help free up time and energy in those particular areas. 
Thus, leading to more research, experimentation, strategic thinking, implementation, and growth.
Still not sure? Start with communication!
There's always room for improvement in communication. There are many opportunities when you first connect with a new customer to convert them into a customer and re-sell or upsell to your existing customers. 
Marketing automation helps you to capture these opportunities and grow as a business. 
E-Commerce automation tools you can use for your business
There's a myriad of e-commerce automation tools that you can choose from and experiment with before selecting the right ones for your business. 
Some of the popular ones are mentioned below.
HelpCenter
HelpCenter can help you if you're experiencing issues in your customer service. 
It offers multiple features, such as FAQ page building, help desk ticketing, and live chat for customer support.  
Mailchimp 
Mailchimp can do much more than send newsletters. It can help you send customised emails to different segments at the right time. 
You can also incorporate it into your customer journey to send out different emails to the target audience based on trigger points. 
You can also automate shipping notifications, thus informing your customers about their order's status using Mailchimp. 
You can also use it for various marketing emails such as how-to, follow-ups, feedback, and up-selling. 
Keap 
Keap is a one-stop e-commerce solution that focuses on small businesses that are service-based to incorporate automation successfully. 
It provides e-commerce companies with templates to generate automated email blasts, lost lead actions, and reminders to help them grow their sales while ensuring customer loyalty. 
You can say goodbye to spreadsheets, post-it notes, and scraps of papers you have been using and run your business with Keap. 
HubSpot
A famous and powerful tool is HubSpot. It offers Marketing Hub, Sales Hub, Content Management System Hub, and Service Hub. 
The free features enable you to email templates, create new leads, generate smart content, and set up customer service ticketing. 
The paid version offers a lot more but may not be cost-effective for many. 
Shopify
Shopify offers plenty of automation options via Shopify Flow. Furthermore, you can also incorporate different integrations by using Shopify's app store. 
Shopify helps you keep all of your information in one place and is an excellent asset for your business. 
Here's how you can automate your eCommerce business
It is vital to grasp precisely how you can implement e-commerce automation into your business. 
Before you check out some of the steps, you can take, kindly note that you should always carry out periodic e-commerce automation testing to ensure that everything is properly working. 
1 – Reduce cart abandonment
Every online business suffers from the issue of cart abandonment. 
However, e-commerce automation can help you reduce your cart abandonment. 
It identifies when visitors leave your store without buying anything and then initiates push notifications, encouraging them to purchase. 
Do note that you won't be able to convert all of your abandoned carts into sales. 
However, you can improve your numbers. 
2 – Customer reviews
Customer reviews are a powerful marketing tool. How? 
They can convince other visitors to purchase from you and are much more useful than your average marketing campaign. 
You can automate the review process by sending automated emails asking for reviews as part of the post-purchase process. 
You can then integrate the received reviews into your product pages. 
3 – Inventory management
Inventory management isn't easy at all. 
It gets even more complicated when your stock is stored in different places. 
However, by incorporating one of the inventory management e-commerce automation tools with your CRM and POS, you will be able to manage your inventory in real-time. 
4 – Invoicing
You can easily incorporate payment gateways that can automate invoicing with your e-commerce platform. 
They are also helpful in terms of record-keeping. 
5 – Customer service
You can rely on AI e-commerce automation tools to take care of your customer service automation. 
For instance, you can integrate live chat on your website. 
It helps you reduce your customer service team's load and improve customer experience since they can quickly answer their questions. 
6 – Marketing automation
Marketing automation has become a significant part of online businesses' marketing strategies. 
You can automate your emails, text messages, and social media, thus allowing you to execute an omnichannel marketing strategy. 
An omnichannel marketing strategy can help you attain 90% higher customer retention. 
7 – E-Commerce fulfilment 
Fulfilment is a crucial aspect of the e-commerce business. 
It involves picking, packing, and delivering an order in time to the right address. 
That's where automation can help you and save you money, effort, and time. 
You can scan and print shipping labels while also sending order tracking information to your customers while also catering to returns seamlessly. 
Conclusion
It's okay if you feel overwhelmed after reading all of this. E-commerce automation is not something that you can fully understand right away. 
However, you must understand that it is meant to save you time, thus focusing on things that matter. 
Instead of getting overrun by all the nitty-gritty details, select a process that needs the most attention and can help you increase sales of your e-commerce store. 
Once you've done that, pick an e-commerce automation tool that is most appropriate for you and start!
Author Bio: Saaqib Ahmad Malik is an experienced content writer with over a decade of experience under his belt. He's worked as the lead content writer for Wonderful Engineering and enjoys writing about various topics. He's working with Vertex on two projects, namely, https://www.helpcenterapp.com and https://senderium.com. Apart from content writing, he is running his own IT company as well.