What Digital Marketing Skills Are Important for Web 3.0 and the Metaverse?
The way people do business has been significantly impacted by technology. Web 2.0, social media, and now Web 3.0 are the three waves of technological innovation that have affected marketing throughout this period.
Briefly stated:
Web 1.0. — We type and click.
Web 2.0. — We steal
Web 3.0: We immerse users in virtual reality worlds and interact with them there. The main focus of Web 1.0 was static information pages (text and graphics). Then came Web 2.0, when everything was interactive, social media networks developed, and people started conversing via blogs, tweets, and Facebook posts. What follows, then?
Web 3.0, or the Decentralised Web The establishment of a virtual world on the internet through websites like online shopping malls that enable users to interact with one another and make purchases distinguishes Web 3.0 as an upgraded version of Web 2.0.
Web 3.0 is considered an evolution in the World Wide Web as it connects us in the most exciting new ways. Users can now access the internet and have more mobile-centric and app-based functions. This will increase the performance and proficiency of the internet for the users.
Because people have more control over their digital lives and access to the more decentralised and levelling digital field, users will have access to more advanced technologies such as blockchain. This will give you access to your data, and you'll have complete control over your data. You can own your data and use it in whatever way you want, as it'll be your asset.
Metaverse
We'll now talk about the Metaverse. The term "metaverse," which frequently appears in science fiction literature, has always been understood to refer to a virtual space where users can immerse themselves in the web (which is made up of Web 3.0 innovations and applications) and interact with games, apps, and content in an almost tangible, three-dimensional way. It truly is the fulfilment of a marketer's fantasy.
The Metaverse is a virtual and augmented reality-based cosmos that was formerly considered a distant future concept but is now turning into a daily reality. The Metaverse is said to include seven layers, according to VR Vision.
Encounter
Finding
Third-party Economy
Space Computing
Decentralised
Human Interaction
Infrastructure
Maintaining your current digital marketing skills is crucial to meet your audience's expectations in this constantly shifting environment. The World Wide Web experiences a significant paradigm shift that improves security, connectivity, immersion, and personal ownership.
Here are seven essential digital marketing skill areas that will help you succeed in the Metaverse, even if you must evolve and adapt continually to stay relevant and successful.
Event to be Held in a Metaverse
The building of shared, 3D virtual locations connected to a virtual universe and reachable via multiple online apps is called the Metaverse. Due to its nature, it is perfectly positioned to transform conferences, exhibitions, and events. Therefore, holding events in the Metaverse can give your business the boost it needs.
Soon, various technologies will converge to create an interconnected virtual reality—a metaverse. The Metaverse is an environment that spans both the physical and digital worlds. Imagine a public space, like Times Square or Piccadilly Circus, where 360-degree video projects onto buildings and holograms of celebrities populate the street.
People can chat with friends on Facebook Messenger as they walk by, watch YouTube videos related to their interests playing in the background, dance with their favourite DJs at a nightclub miles away from home, and even visit family comfortably from afar.
In the Metaverse, the physical limitations of time and space will fade away. Space will be space. Virtual bodies will move like their real-life counterparts, with six degrees of freedom (six ways to move in three-dimensional space). A metaverse is an interconnected network of spaces that allows users to visit any location from any device.
This will benefit not only the user but the marketers as well; they'll be able to use customised content to achieve their goals. They can benefit by using the latest eCommerce marketing trends with user-generated content and creating immersive content. To achieve this, you'll have to work hard and level up your marketing skills to work along with the technology.
What Do You Need to Upgrade for Web 3.0?
What causes issues in web 2.0 is that the most powerful digital companies dominate it, and it's becoming unpopular. Such as Apple, FaceBook, Amazon, and Google started using it less. Brands and content creators don't have access to their virtual property. More information obtained by these businesses means you are giving more control, resources, and restrictions on what we can post online.
Web 3.0 eliminates the gap. It mixes Web 1.0's decentralised, community-focused mindset with the functionality and appealing UX of Web 2.0 today. Therefore, tech companies spend directly on innovative services and goods that people think are worth investing in rather than making money from them.
Users are the owners of their data, and Facebook doesn't have access to that. Web 3.0 have removed all the distances and boundaries between physical and virtual reality. They have created virtual identities for every individual, which will start a new adventure.
The good news is that you are already using Web 3.0. Much work is being done to provide the groundwork for a better tomorrow for the estimated 4.66 billion people who have access to the internet. Still, it hasn't completely taken over yet. It includes the Metaverse, virtual reality, and non-fungible tokens.
The Metaverse developed as a powerful new marketing platform during the Covid-19 pandemic. So much so that Facebook changed its name to Meta and began marketing its intriguing brand-new virtual environment under that moniker.
You can engage with friends and people who reside in your world and construct entire universes here. Companies can also stake a claim because it resembles a digital ecosphere. The use of Facebook for business promotion has advanced thanks to marketers. There are several prospects for businesses to establish themselves in the Metaverse as banks set up virtual branches and athleisure brands begin selling their items as virtual goods. Can you make use of the chances this brings? That is the question.
Getting Ready For the Future of Marketing with the Metaverse and Web 3.0
Metaverse and Web3 development services are expected to impact future marketing trends significantly. To stay on top of these marketing trends, businesses must be equipped with Web3 marketing strategies. With the potential of digital marketing, this paradigm shift might be a fantastic opportunity.
Online marketing courses will eventually cover Web 3.0 and Metaverse to help marketers prepare for the impending internet transformation. Spend some time in the interim developing these abilities on your own:
1. Marketing with Semantic Content
Developing content marketing approaches and capabilities is essential as the web becomes less centralised. The vast companies currently controlling the digital sector are thereby losing their monopoly.
Marketers and companies will be compelled by Web 3.0 to develop content based on semantics instead of keywords or phrases. Using a semantic approach, you may provide targeted content that matches a user's search intent.
Improving your content marketing abilities in the Metaverse era will encourage genuine involvement and raise your SERP rankings.
2. Modern UI (UX)
User experience (UX) has always been a top focus for digital marketers. Developing your skills will give you a competitive edge in a world that is becoming more immersive and decentralised.
To thrive in the Metaverse, websites, platforms, and online commerce must be completely interactive, user-friendly, and even 3D. Enhancing communication skills and UX design to match shifting consumer expectations is essential. To develop effective communication with your clients, employ business texting.
Furthermore, you will prevail in tomorrow's commercial conflicts by designing a seamless user experience that links consumers to your brand. It would help if you, therefore, prioritised honing your UX abilities.
3. Engaging Marketing
Continuing from the previous point, as we move into a more interactive, immersive environment, augmented reality (AR) and virtual reality (VR) play a more prominent role in offering a valuable user experience.
In the Metaverse and Web 3.0, mastering immersive marketing technology, strategies, and platforms will be crucial. Users can anticipate a three-dimensional experience connecting the real and virtual worlds.
Although implementing this technology can be expensive, you must move quickly to raise your marketing game. Be unconcerned about the budget. You can always apply for personal loans, especially if you know your investment will yield higher returns.
4. Non-Fungible Tokens, or NFTs
As with any other asset you possess, you can purchase and sell NFTs, also known as non-fungible tokens. Marketers can use the fusion of art and technology to increase brand awareness, broaden audience reach, advertise new product lines, and enhance brand perception.
Granted, the novelty benefit will fade once trading NFTs for functional purposes becomes more commonplace. Many Web 3.0 applications, nevertheless, are still in their early stages. There are numerous methods to benefit from such revenues.
5. Artificial Intelligence (AI)
Thanks to Natural Language Processing (NLP) technology, it is now possible for robots to perform tasks they have never been able to previously without human intervention, thanks to Natural Language Processing (NLP) technology.
Search engines can comprehend your website's purpose and relationship to other websites on the internet more quickly, which could significantly impact your search engine rankings.
There's no reason to panic as the advancement gets going. If you plan and understand digital marketing, transformation may be advantageous. You may use your knowledge to keep ahead in the cutthroat global market as you master new, unique skills. So enrol in a digital marketing course right away!
Web 3.0 and the Metaverse
With the rise of Web 3.0 and the Metaverse, digital marketing skills are more critical than ever. Some essential skills for digital marketers include search engine optimisation (SEO), social media marketing, and content marketing.
What is Digital Marketing?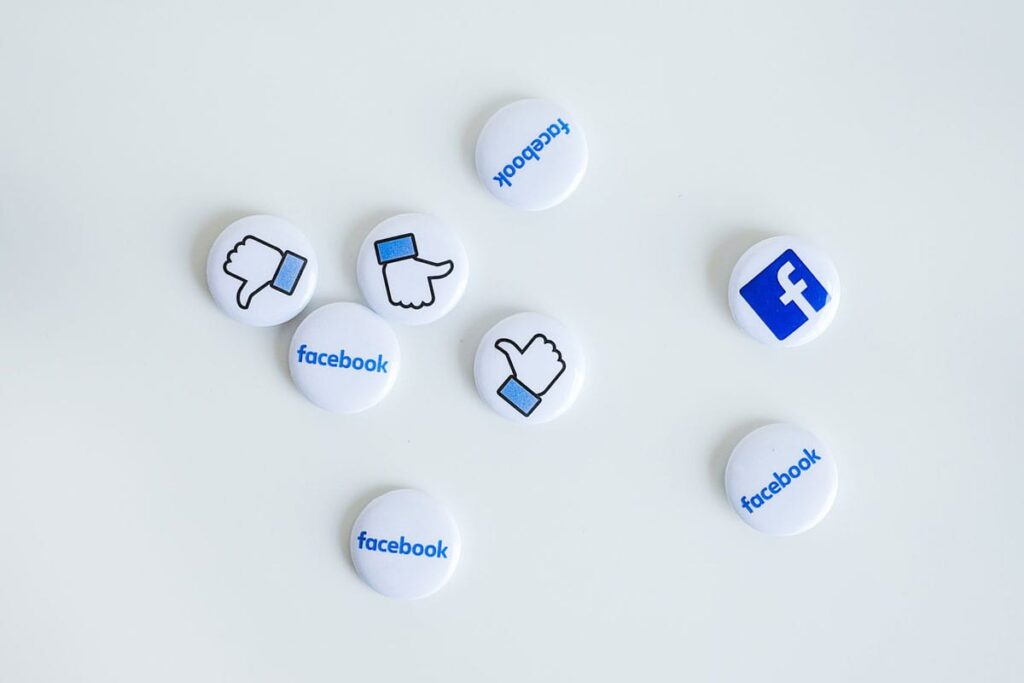 Digital marketing is the process of promoting products or services using digital technologies. You can use it to reach a wide range of customers quickly. Digital marketing includes various tools and techniques, such as social media marketing, content marketing, search engine optimisation (SEO), and email marketing.
Digital marketing skills are essential for anyone who wants to promote their business online. These skills can help you reach customers and sell more products or services. If you want to succeed in digital marketing, you need to be able to use these tools and techniques effectively.
Digital Marketing Skills for Web 3.0 and the Metaverse
Web 3.0 has given marketers and business owners more ways to reach their target audience. They can reconnect with their customers by providing value through still-useful and up-to-date content. By learning the following core skills, you can carve out a space for yourself on Web 3.0. As we move into Web 3.0 and the Metaverse, we must understand digital marketing skills strongly. Here are some of the essential skills to have:
1. SEO
Search engine optimisation will be even more critical as we move towards a more connected world. Make sure you understand how to optimise your website for search engines so that you can get seen by potential customers. Several strategies include on-site SEO, offsite SEO, and technical SEO. These strategies have helped several businesses grow in their field; you need to learn those skills and keep yourself updated about their upgrades.
2. Content Marketing
Creating compelling content will be vital in engaging with customers in the future. Whether it's blog posts, videos, or audio content, ensure you know how to create engaging content that will capture attention. Because content is the fundamental part of SEO, and to level up your website, you have to optimise your content according to the needs of SEO. Apply appropriate strategies for different formats, including keyword research, keyword placement, and tone of your writing.
3. Social Media Marketing
Social media will continue to be a powerful communication tool, so it's essential to understand how to use it effectively. Make sure you know how to create and manage social media accounts and create engaging content that will reach your target audience.
You should know what sort of content will attract your audience and in what way it'll benefit you because a social media account that is managed properly can level up your game of marketing. To increase their social interaction, companies look for an Instagram profile viewer to check users' interests.
4. Email Marketing
Email is still one of the most effective ways to reach customers, so it's essential to know how to use it effectively. Ensure you understand how to create email campaigns that capture attention and convert leads into customers.
You should appropriately interact with your customers and attract them towards you with your behaviour and pleasant dealing. This will significantly impact you, and they will undoubtedly interact with you.
5. Paid Advertising
You can go for paid advertising and contact the excellent advertising companies that offer the best rates and provide efficient services within your range. You'll be able to run advertisements for your company on the best website with more visitors and get more engagement with their help. You need to pay a little, and you'll be able to get much traffic which will be worth it.
You can go for all such strategies, or you need to focus on a few to keep the marketing level of your company high. For that, you need to have trained staff or knowledgeable employees keen to learn.
How to Prepare for New Digital Marketing Skills in Web 3.0 and the Metaverse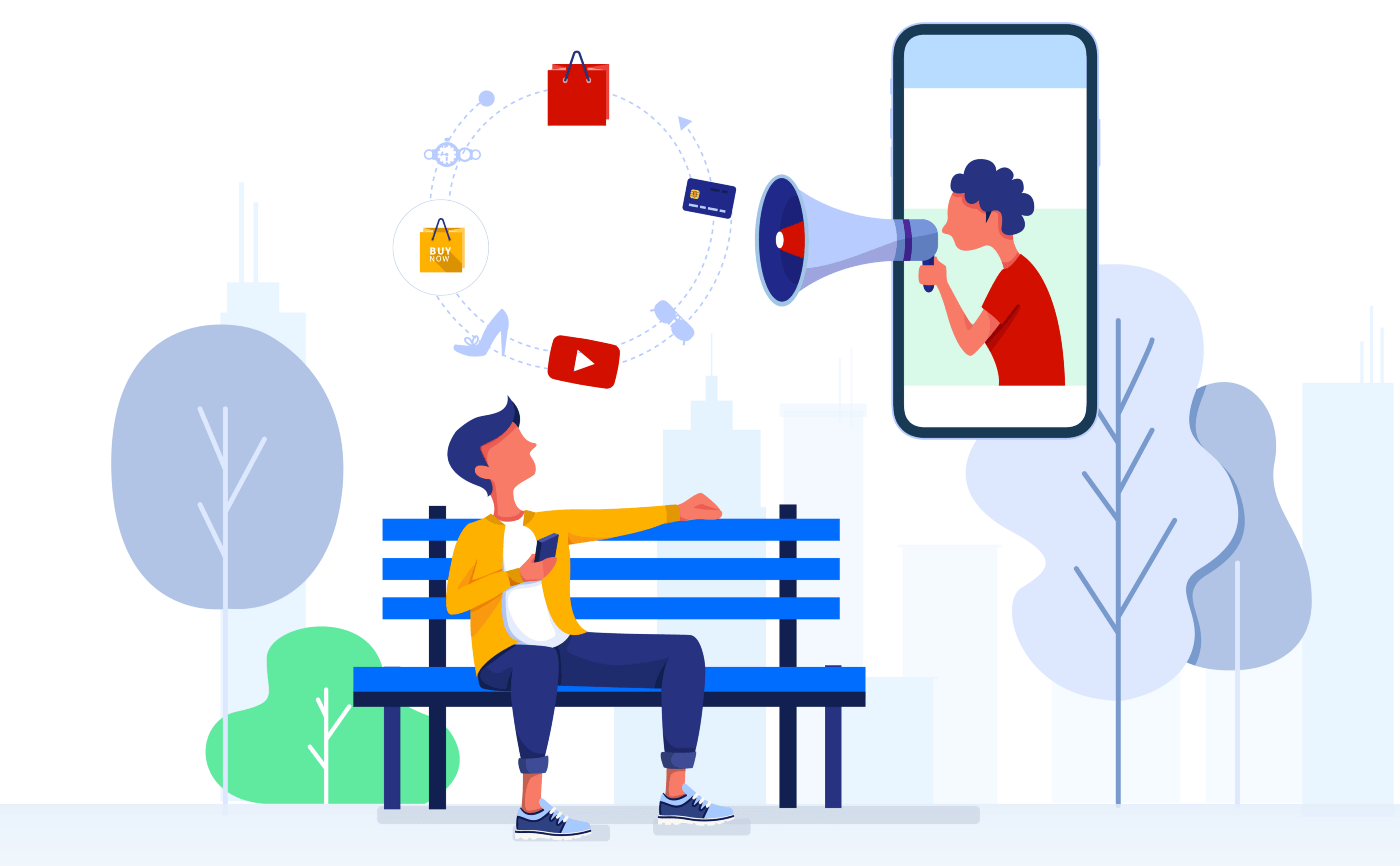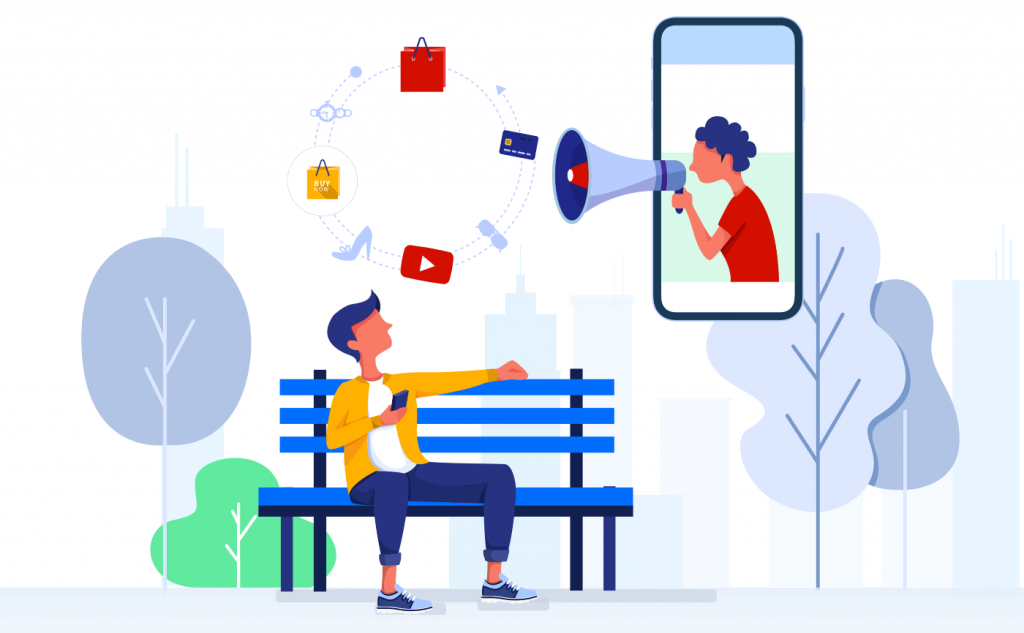 Undoubtedly, digital marketing skills are essential for anyone involved in web development and design. With the ever-changing landscape of the internet, it is more important than ever to stay up-to-date on the latest trends and technologies. The good news is that there are several ways to learn new digital marketing skills. One of the best ways is to take an online course or participate in an online training program.
Another great way to learn new digital marketing skills is to read blogs and articles written by experts in the field. These can be found by doing a simple search on Google. Finally, you can attend conferences and workshops focusing on digital marketing. These events are a great way to network with other professionals and learn about new trends and strategies.
Future Trends in Digital Marketing
1. One of the most important future trends in digital marketing is the rise of artificial intelligence (AI). We can use AI to automate many tasks, including online advertising, social media marketing, and website design. That's a more advanced field.
2. Another crucial future trend in digital marketing is mobile device growth. More and more people are using smartphones and tablets to access the internet. This means that businesses need to make sure their websites are mobile-friendly and that their marketing campaigns are designed for mobile users.
3. Another future trend that businesses need to be aware of is the rise of social media platforms to reach customers. Platforms such as Facebook, Twitter, and Instagram have become extremely popular recently, and businesses must ensure they are present on these platforms.
4. Finally, businesses need to be prepared for the increasing popularity of voice search. With devices such as Amazon Echo and Google Home becoming more popular, more people are using voice search to find information online. This means that businesses need to optimise their websites for voice search keywords.
Additionally Interested in the Metaverse Are B2B Marketers
B2B marketing has a lot of potential and urgent obstacles. It is essential to consider an NFT's possible value proposition today and in three years, for instance. Consider how you can immediately use NFTs in the real world for yourself and your clients. To reduce ticket fraud and maintain ownership integrity, most conference and other event tickets will soon be NFTs. You can resell tickets on the secondary market after the event for more money and long-term advantages for the new owners.
Several projects by different companies are fantastic illustrations of what lies ahead for NFT creators and owners. You have three years of conference access as part of your ownership of the NFT with them. Furthermore, and maybe more importantly, an exclusive membership status raises the value of the gathering and initiative.
B2B marketers must create the frameworks for well-known efforts to identify how they and their clients may strategically position themselves and their initiatives to coincide with related best practices and emerging trends.
Conclusion
As a new age starts, there is no need to be alarmed. Change may be an opportunity if you properly prepare and understand digital marketing. You may use your creativity to stay one step ahead of the competition with every new idea you implement. To excel in the new technology field, you must grow your skills. 
Whether you have to learn paid skills or learn from different resources, go for it. Because web 3.0 and digital marketing are diverse topics, you need to cover them from every aspect. To become a successful digital company in the world of the internet.