Why Every Web Designer Should Be Using a VPN Service
If you are a web designer and you are not using a VPN, now is the time to change that. 
VPNs are critically crucial to anyone who does anything online, let alone anyone who relies on the internet for their work, and particularly those using public networks to do so. 
If you are not familiar with the characteristics and benefits of using a VPN, there's no time like the present to learn! 
Read on to learn everything you need about VPNs, why they are indispensable for web designers, and how to choose the best one for you.
What is a VPN Service?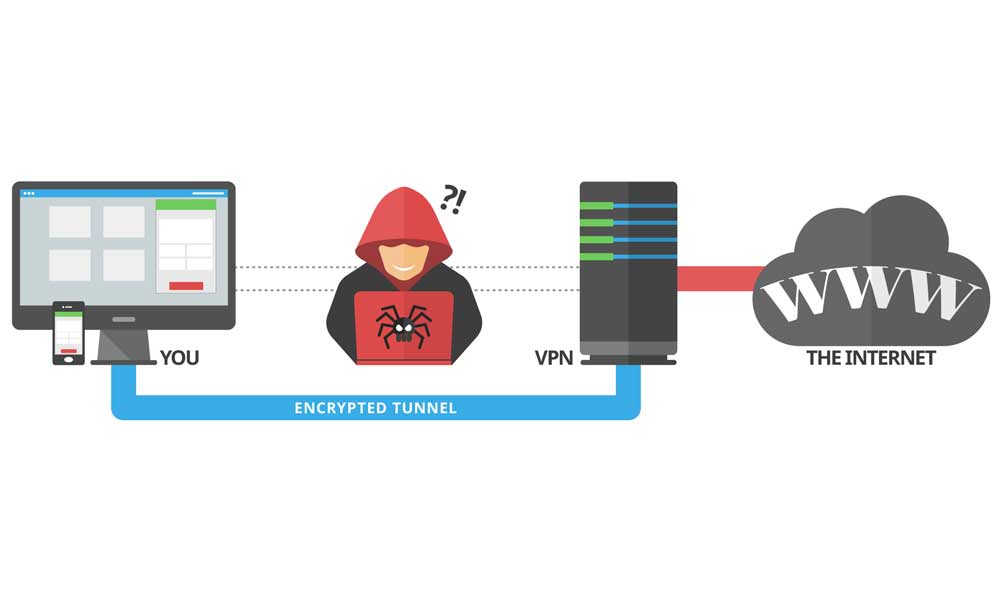 VPN stands for Virtual Private Network, and it is the best way to secure your connection and therefore give you a higher level of security and privacy in your online activities. 
A VPN works by creating a secure connection over public and home networks, which is sometimes explained to being like a tunnel which keeps your connection completely safe. 
To get more technical, this is done by routing your activity through specialised servers which are provided by your VPN service provider, which also encrypts your data at the same time, so that it is safe from hackers, identity thieves and those who may want to sell your data. 
VPNs are used by individuals, companies and even government agencies. This technology is also often used to provide remote access to secure networks by government and corporate employees.
Why is a VPN Important?
In today's modern world, we spend much time online, and every time we do, we are vulnerable to attack. 
This applies to not only surfing websites, and in particular when you are doing activities such as online shopping where you transmit your financial information, but also anything you do online. 
Think about all the things you do in the course of the day, both as part of your work and your personal life, and every time your personal information or privacy is vulnerable online. 
This includes everything from sending emails to cloud-based storage and website design.
There are many risks involved in using public Wi-Fi networks, which can vary depending on the level of security that the network itself offers. 
Security levels vary depending on each network, but even the more secure public Wi-Fi networks can be vulnerable to attackers who know what they are doing. 
Connecting your device to any public network leaves you vulnerable to Wi-Fi spoofing, honey pot attacks, data thieves, and more. However, with a reliable VPN, you can feel assured that your data is secure.
Other than the significant benefits of improving your online safety and security, there are additional advantages of using a VPN. 
A VPN can be particularly helpful in certain countries where specific sites and apps may be blocked due to censorship. 
Additionally, sites or services are sometimes blocked based on your geographical location, not because of Government censorship commercial concerns. 
For example, streaming certain sporting events are only available in limited countries, and streaming services such as Netflix, Hulu, Amazon Prime Video and similar limit available content depending on your location. 
A VPN service may allow you to access these no matter your geographical location.
Why do I need a VPN as a Web Designer?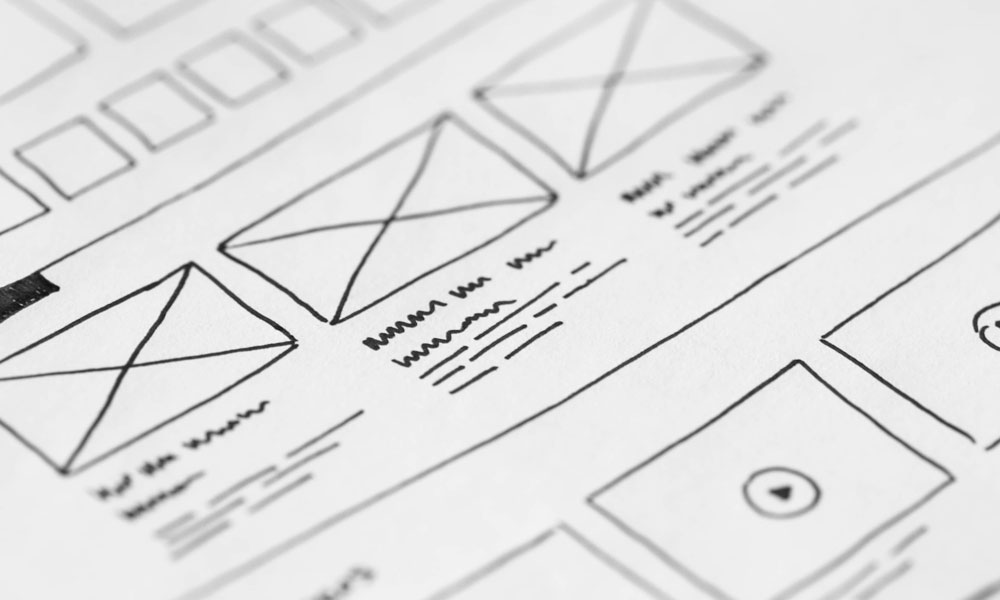 Even more than most, web designers work heavily online. 
Web design, by its nature, involves using online web design platforms, whether WordPress, Wix or something else. 
Every time you are designing or updating a site, you are sending information over a connection, a connection which could be intercepted by someone else for a range of nefarious purposes.
Furthermore, web designers are a profession which often uses public networks. As mostly freelancers and entrepreneurs, web designers are often working in co-working spaces, cafes, hotels or similar spaces. 
Any time you use public Wi-Fi, your privacy and information are vulnerable to being intercepted through your connection. 
There is also a growing number among the web designer community who are becoming digital nomads: using the freedom of this kind of work to be altogether location independent and design websites as they travel all over the world. 
In these cases, a VPN service will have the additional benefit to allow you access sites and accounts as usual, no matter where you are in the world.
Some web designers may not feel they can justify the cost of a subscription to a VPN service. 
However, whether you are a freelance web designer or run your own business, you have certain overheads: a computer, internet, home office equipment or co-working space fees, and training and personal development, for example. 
These are all costs you should factor in when determining your website design pricing, as they are all essential elements for your business. 
Likewise, the cost of using a VPN service is essential for your cybersecurity and ability to work wherever you want, and in this way for many people will be a business expense like any other.
What Should I Look For in a VPN Service?
There are many different VPN servers and service providers available on the market these days. Particularly if you are new to this area, it can be a little challenging to know which to choose and which is the best service for you. 
A little later in this article, we'll discuss the best VPN services for web designers, however, first, let's take a look at the general attribute and features you should look for when choosing a VPN server.
Here is an overview of the critical things to keep in mind when choosing a VPN: 
Security: above all else, you want to know that your VPN will give you the level of protection you need, which is not at all the same across different VPN services.
Encryption technology: this is an essential factor in the level of security the VPN provides.
Accessibility: check which geographical locations are covered.
Speed: different VPNs can vary widely in the speed they provide.
Usability: check reviews to see how easy the VPN is to use, and the level of help desk support which is offered. 
Operating Systems supported.
Types of devices supported.
What Kind of Device and OS do I Need for a VPN?
As indicated in the previous section, different VPN services will support different kinds of devices and operating systems. 
However, whether you are browsing on a desktop computer, laptop or mobile device, and whether it runs on Windows, iOS or Android, you can secure your connection with a VPN. 
You'll need to find a VPN service which is suitable for your OS and devices. 
The best VPN services will cover virtually all of these bases, whereas the more basic ones may not, so it is important to check this factor before signing up to a service. 
Also be wary of falling into the trap of thinking you'll only need a VPN for your primary device: it is highly advisable to have a VPN service which will cover you on all your devices, including your smartphone and tablet.
What are the Advantages and Disadvantages of a VPN?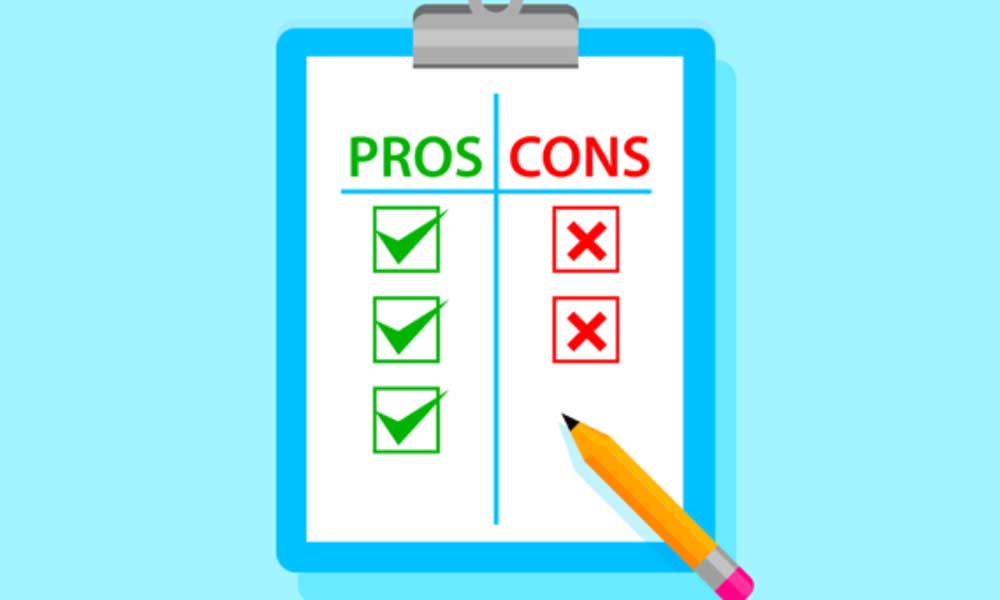 As we've discussed above, using VPN services has many advantages. The key benefits can be summarised as follows:
1) They keep your data secure.
2) They protect your privacy.
3) They allow you to access blocked content, particularly when travelling.
Another advantage of VPN services is that they are straightforward to set up and use. 
Once you have your subscription, you can connect one or more devices (the allowable number will depend on the service you use and the kind of subscription you have) to your account, and then you'll be able to browse easily and safely from anywhere in the world! 
Although VPNs don't give users complete anonymity, they do hide your sensitive data and protect your browsing habits from your ISP (Internet Service Provider). 
This means your right to privacy will be protected.
The only real disadvantage of VPNs is the cost: a subscription to a VPN service, particularly one which offers a high level of security, can be quite pricey. 
However, as an essential cybersecurity measure, many professional web designers will consider this a legitimate business expense which is more than justified. 
Other inconveniences which can occur depending on the quality of the VPN service you use include a slower internet connection, having a lower level of security protection than you expect, and connection breaks. 
However, using an excellent VPN service will avoid most if not all, of these disadvantages.
What are the Best VPNs for Web Designers?
Not all VPNs are created equal. As you'll see when VPN services are reviewed, there is a great deal of difference in the level of security offered by different VPNs, as well as differences in aspects such as speed, geographical location and support. 
As with many kinds of products, there are different levels of VPNs ranging from the more basic to the more advanced, with corresponding price points, and of course similar levels of protection. 
As we've seen above, web designers are particularly vulnerable to cyber attacks due to the nature of their work. Therefore if you take your job or your business seriously, you should consider investing in a reliable VPN. 
Otherwise, you could jeopardise not only your privacy and security but also that of your clients, putting your income and your business or career at risk.
We would, therefore, recommend one of the following quality VPN services:
ExpressVPN: great all-round VPN, with fast speeds globally, highest levels of security and highly professional customer support.
NordVPN: Some of the highest levels of protection around, and the largest server fleet which guarantees high speeds and comprehensive location access.
Surfshark VPN: Good levels of security, reasonable speeds: though not as fast as NordVPN or ExpressVPN, subscription costs are significantly cheaper.